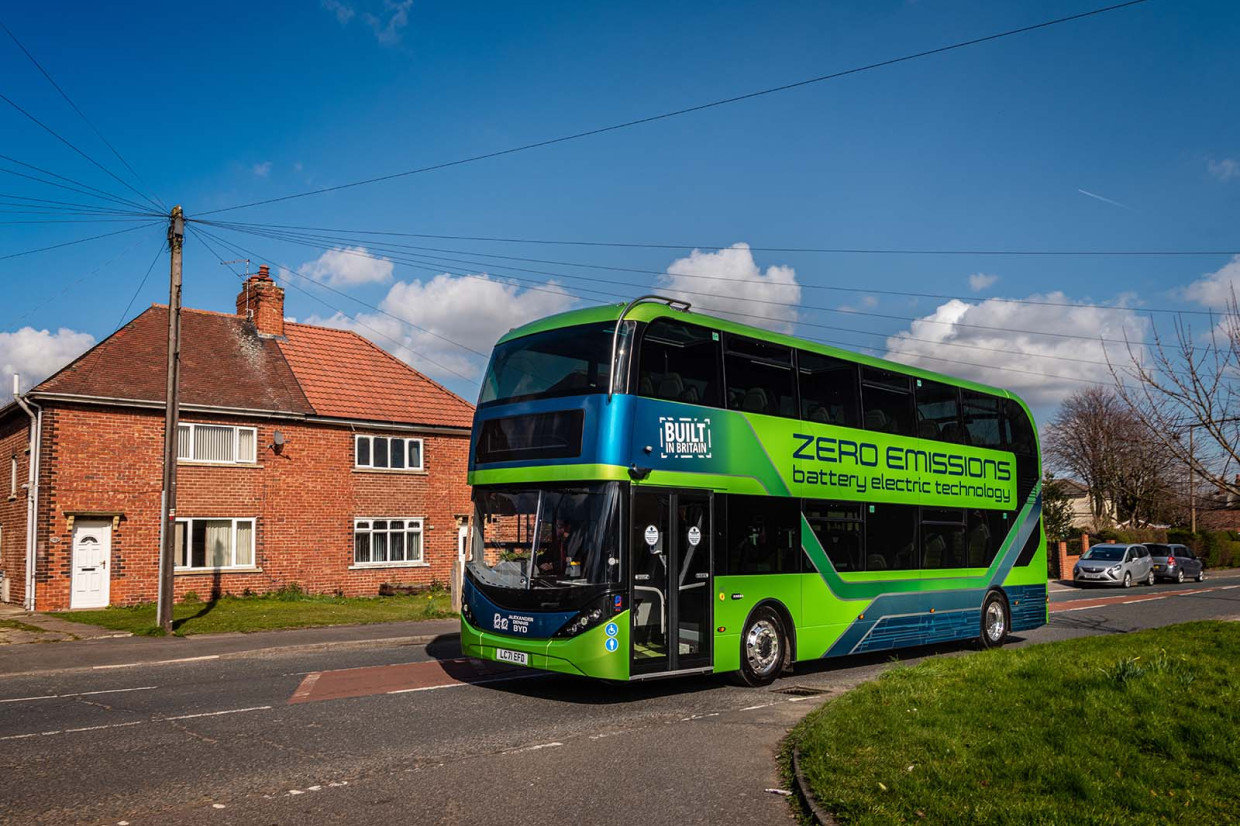 You wait for one electric bus and a whole fleet of them arrives. The electric revolution has pulled up at a bus stop near you and, thanks to the government's pledge this March to provide almost £200 million of funding for a further 943 zero-emission buses, it's already leaving for the next one.
The cash injection is part of a £3 billion National Bus Strategy to improve bus services and builds on a government promise made in 2020 to fund 4000 zero-emission buses across the country and to end the sale of new, non-zero-emission buses by 2032. 
Twelve areas in England, from Greater Manchester to Portsmouth, will receive grants from the multi-million-pound package for electric or hydrogen powered buses, as well as charging or fuelling infrastructure. Coventry has been officially branded the UK's first All Electric Bus City and has plans to run up to 300 zero-emission buses. 
Elsewhere, London already boasts more than 650 zero-emission buses, while Mayor Sadiq Khan has pledged to convert the whole fleet to electric by 2034. Remarkably, the capital introduced its first fleet of all-electric buses less than six years ago.
Key to its rapid take-up of the vehicles has been the joint venture between BYD UK, a China-based electric technology and battery company, and Alexander Dennis Limited (ADL), a subsidiary of NFI Group, one of the world's leading independent global bus manufacturers. In June 2021 the pair were the recipient of the UK's biggest electric bus deal, placed by London bus operator RATP Dev London. Almost 200 BYD ADL Enviro200EV single-deck and Enviro400EV double-deck vehicles were ordered and all have since been delivered.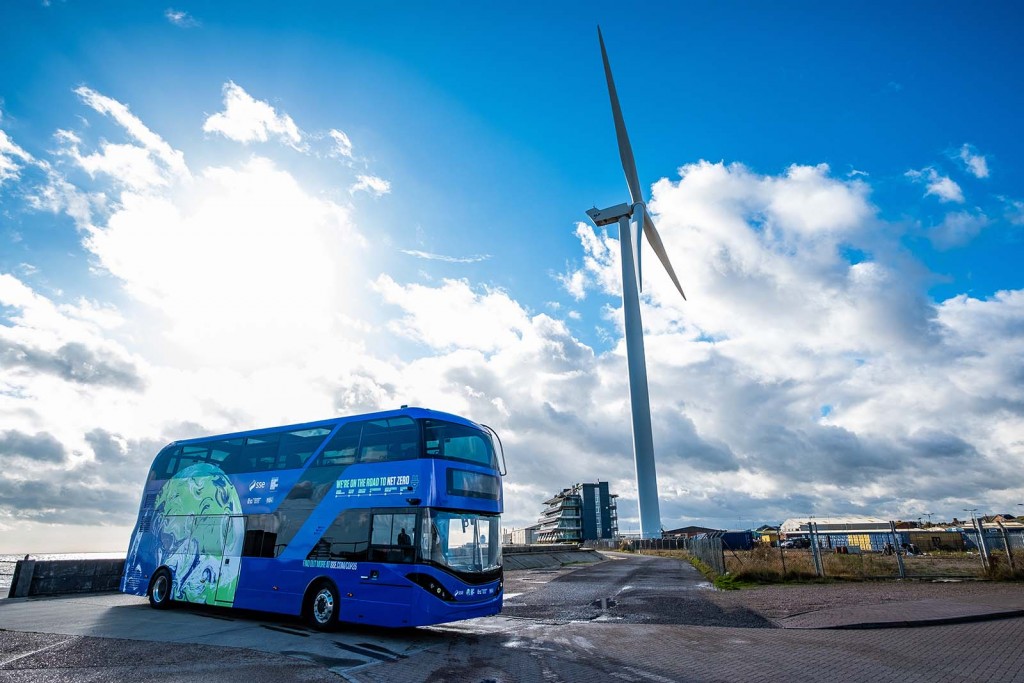 If the name Alexander Dennis seems familiar to you, that's because the Dennis part of the company has been making vehicles since 1895. It was originally based in Guildford, Surrey and by 1904 the company was building commercial vehicles including bus chassis. By the 1920s, the sector had expanded to include bus manufacturers Plaxton in Scarborough and Alexander in Falkirk. 
Forward to 2000 and Plaxton and Dennis merged to form TransBus. Four years later the new company collapsed but was promptly saved by a Scottish consortium that brought Alexander, Dennis and Plaxton together to form the Alexander Dennis brand. By 2007, it was building buses in China and Canada as well as in the UK and the following year launched its first hybrid buses. In 2019 Alexander Dennis was bought by NFI Group, a bus manufacturer headquartered in Canada and which claims to have 14 production facilities in North America and the UK capable of manufacturing up to 8000 zero-emission buses, or ZEBs for short, each year.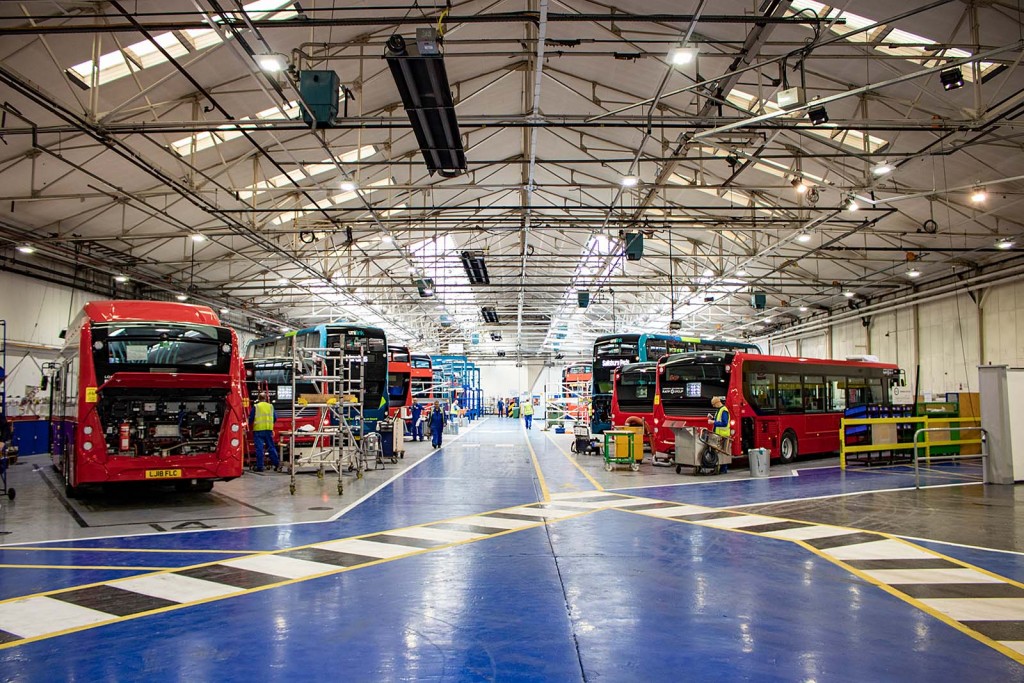 Alexander Dennis (ADL) production is now centred on Falkirk and Scarborough (where it builds Plaxton coaches), with an engineering hub in Farnborough. In January 2021, the company brought production of its electric chassis in-house to Falkirk, having previously contracted out the work to BYD in China. The move means ADL has the capacity to build up to 1500 ZEBs each year.
That's ADL's story so far but for its customers and fans of electric buses in general, it's what's coming next from the UK's leading ZEB manufacturer that matters most. To find out, Move Electric spoke to Paul Davies, ADL's president and managing director.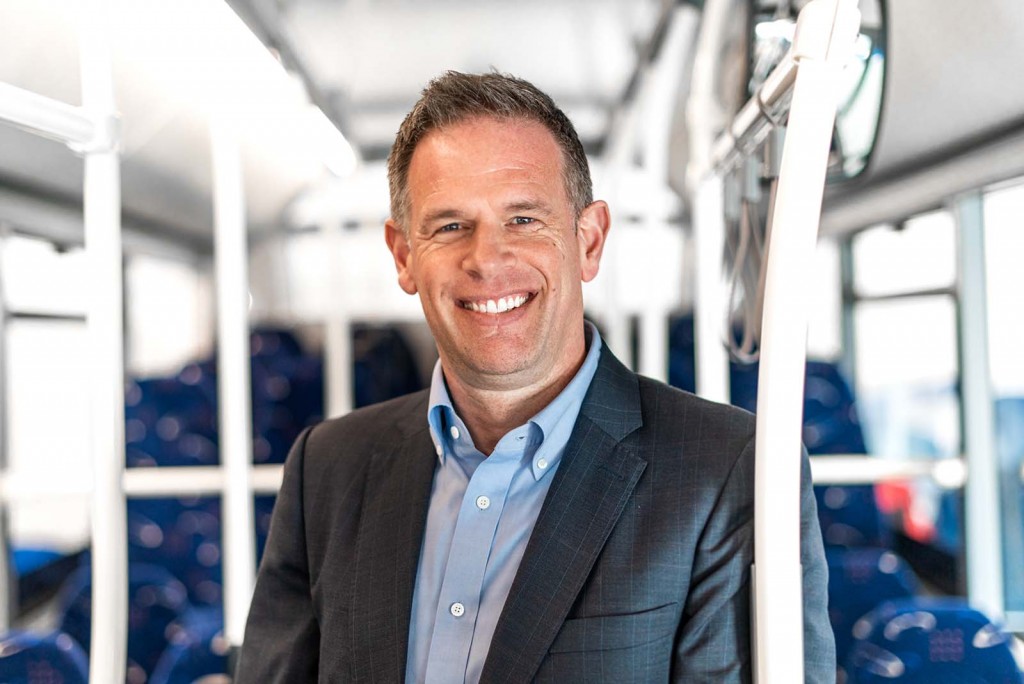 What is your vision?
"We're never standing still and have been delivering market-leading electric buses for close to six years. Now it's time to take the next steps in our zero emissions journey. We firmly believe in continuing to work with bus operators to shape the evolution to zero-emission mobility; leading the 'ZEvolution', as we call it."
How will you do that?
"One key way is through our recent appointment of Chris Gall as Group Engineering Director who will lead this transition. Chris joined us last year from Jaguar Land Rover after an extensive career in the global automotive industry."
The number of local bus passenger journeys in England fell by 2.5 billion to 1.57 billion in the year ending March 2021, admittedly much of it due to Covid. Is the government's National Bus Strategy for England, published in March 2021, giving you the roadmap for the bounceback the industry craves?  
"It sets out a bold vision that has been warmly welcomed by bus manufacturers as well as the wider bus industry.
"However, we are concerned about the lag between announcement and deployment; this needs to be much shorter for the benefit of bus users, city dwellers and all involved in the manufacturing of zero-emission buses.
"It is now vital to deliver on this vision and ensure its benefits are immediately felt in our communities, by ensuring there is sufficient funding and visibility of future phases planned, and that initiatives can deliver without undue delay."
ADL recently won orders for 137 ZEBs funded by the Scottish Government as part of Phase 1 of the Scottish Zero Emission Bus Challenge Fund (ScotZEB). Is this the kind of commitment you'd like to see replicated across the UK?
"ScotZEB is a good example of how funding can bear fruit quickly for operators, passengers and the manufacturing industry requiring, as it does, operators to select manufacturers ahead of bidding and place orders within a short timeframe following the award of funding.
"We need a steady flow of orders, not a promise of a tidal wave. Funding programmes help us to plan our capacity, supply chain and people, rather than just react."
ADL offers a mix of different fuel types. Why not just concentrate on electric?
"There is no 'one size fits all' when it comes to driveline technology, as operational requirements can differ widely.
"We have been the market leader for new buses in the UK for many years; something we have only been able to achieve by giving our customers what they need. However, we are seeing a steady growth of zero-emission technologies, with electric buses now accounting for approximately 40% of our volume.
"In addition to battery electric buses, we've added hydrogen fuel cell electric buses to our offering to allow customers yet another choice to reduce their carbon footprint. The technology is proven, reliable and highly effective in the right conditions."
What more can be done to stimulate bus travel?
"Modern, attractive and green buses are essential to offer passengers a journey experience that will tempt them out of cars. As the National Bus Strategy rightly recognises, journey times are another key factor in making bus travel attractive, as well as keeping operational costs down.
"Extensive bus priority measures will be key to delivering this and will unlock a virtuous cycle of increasing patronage that grows revenue, which can be reinvested in even cleaner and more attractive buses."
READ MORE
Subscribe to the Move Electric newsletter
e-CARS
New electric cars for 2022 and beyond: what's coming when
New BMW i7 unveiled as luxury electric saloon
e-BIKES
Best e-bikes for every category 2022
Moustache Samedi 28.7 e-bike review
e-MOTORBIKES
Yamaha Neo's electric scooter review
Cake launches new global electric motorbike race series 
e-SCOOTERS
Government set to announce plans to legalise private e-scooter use
New study finds e-scooters are five times safer than bikes
e-WORLD
World's first airport for flying taxis opens in UK