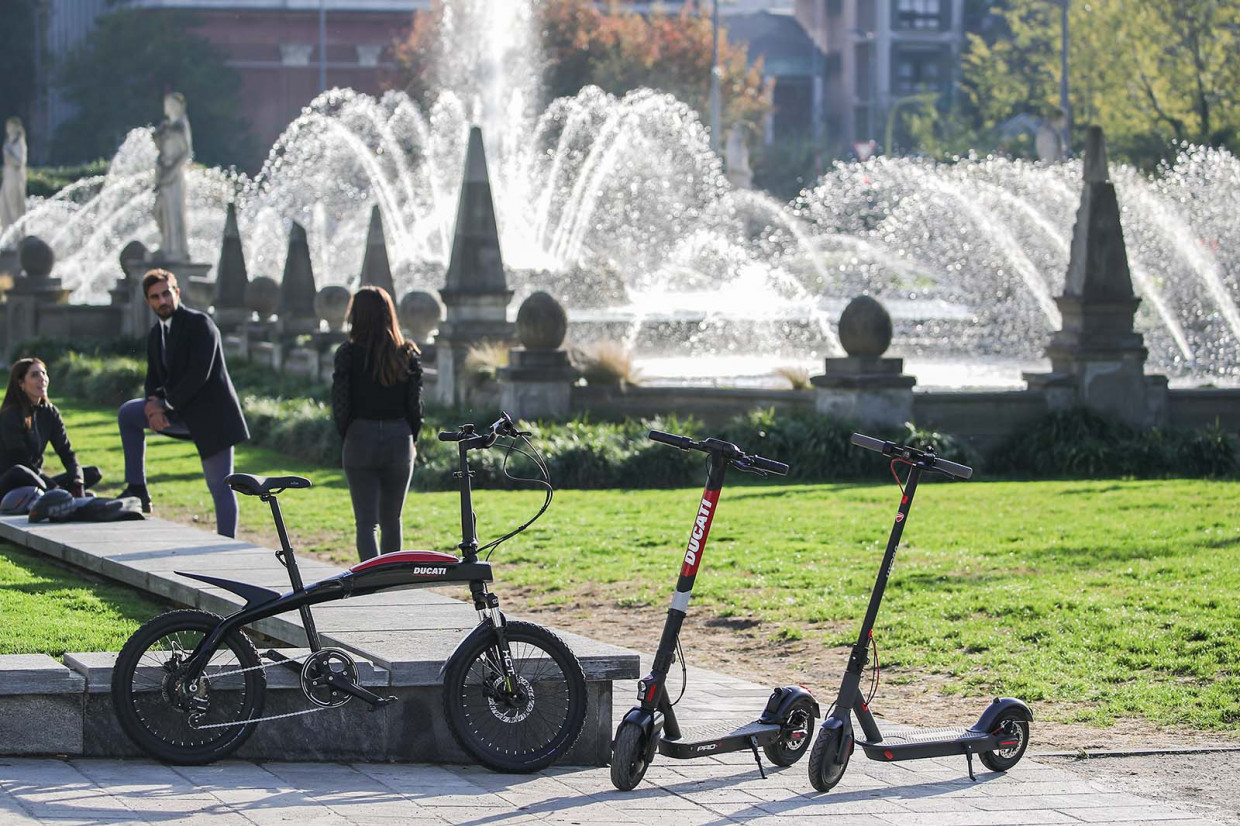 Italian motorbike manufacturer Ducati has launched its Urban Mobility arm in the UK, which offers a range of e-bikes and e-scooters. 
Developed in partnership with Italian e-mobility specialists Platum, Ducati Urban Mobility offers four electric scooters, a specialist off-road e-scooter and a folding e-bike.
The launch in the UK comes after the government announced plans to legalise private e-scooters by creating a low-emission vehicle category to allow riders to use the devices on public roads. 
Are e-scooters legal in the UK? Move Electric's definitive guide
At present, e-scooters are still only legal to ride on private land. 
Ducati recently expanded its e-bike offering with the Futa, a new ultra-light electric race bike. 
The firm says its standout products include the Ducati's latest e-scooter, the Pro III which starts from £799. It has a range of 30 miles and a peak power output of 515W. The Pro III comes with anti-puncture tubeless tyres and a lightweight magnesium frame. 
Ducati's Scrambler Cross-E e-scooter is designed for off-road riding and features bigger 11.5 inch puncture-proof tyres and has a range of 24 miles.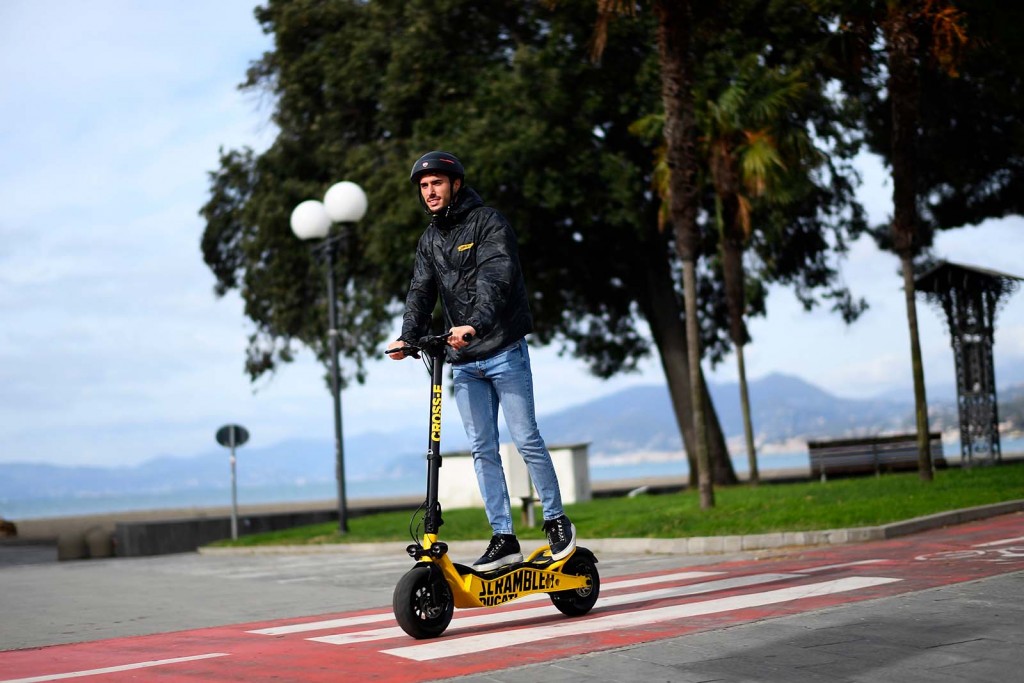 All products have Bluetooth smartphone connectivity through the Ducati Urban e-mobility App, which allows riders to track functions and performance of their device in real time. 
Launched earlier this year, Ducati's first folding e-bikes, the MG20 features a 250W battery, offering a top speed of 15 mph and a range of up to 30 miles. The MG20 is a lightweight machine weighing in at 20kg and starts from £1699. 
All products are available now through official Ducati partners across the UK, which includes Moov Electric.
 
READ MORE
Subscribe to the Move Electric newsletter
e-CARS
New electric cars for 2022 and beyond: what's coming when
New BMW i7 unveiled as luxury electric saloon
e-BIKES
Best e-bikes for every category 2022
Moustache Samedi 28.7 e-bike review
e-MOTORBIKES
Yamaha Neo's electric scooter review
Cake launches new global electric motorbike race series 
e-SCOOTERS
Government set to announce plans to legalise private e-scooter use
New study finds e-scooters are five times safer than bikes
e-WORLD
World's first airport for flying taxis opens in UK