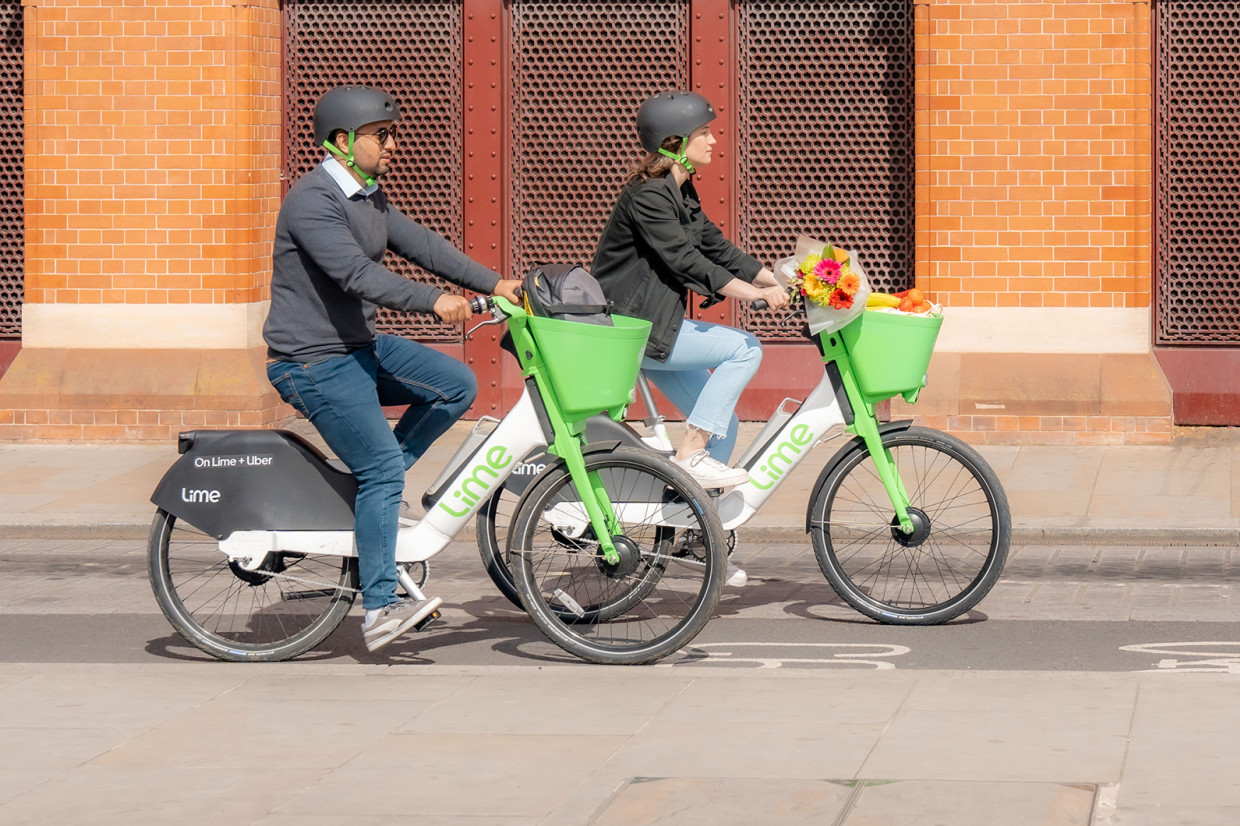 Ride-sharing firm Lime has begun to roll out its latest Gen4 e-bikes, featuring upgraded motor power and new two-speed automatic gearing, in London – and Move Electric has already had a first ride.
The new rental bike will replace the machines that have been available in the capital city since the end of 2018. The e-bikes were initially run by Uber's mobility firm Jump, which Lime bought in 2020.
Move Electric Awards 2022 Breakthrough Award: Lime
Lime says that since launch, the scheme's e-bikes have been used for near five million trips, covering eight million miles. That included a record 2.4 million trips last year, as the popularity of active transport increased in the Covid-19 pandemic.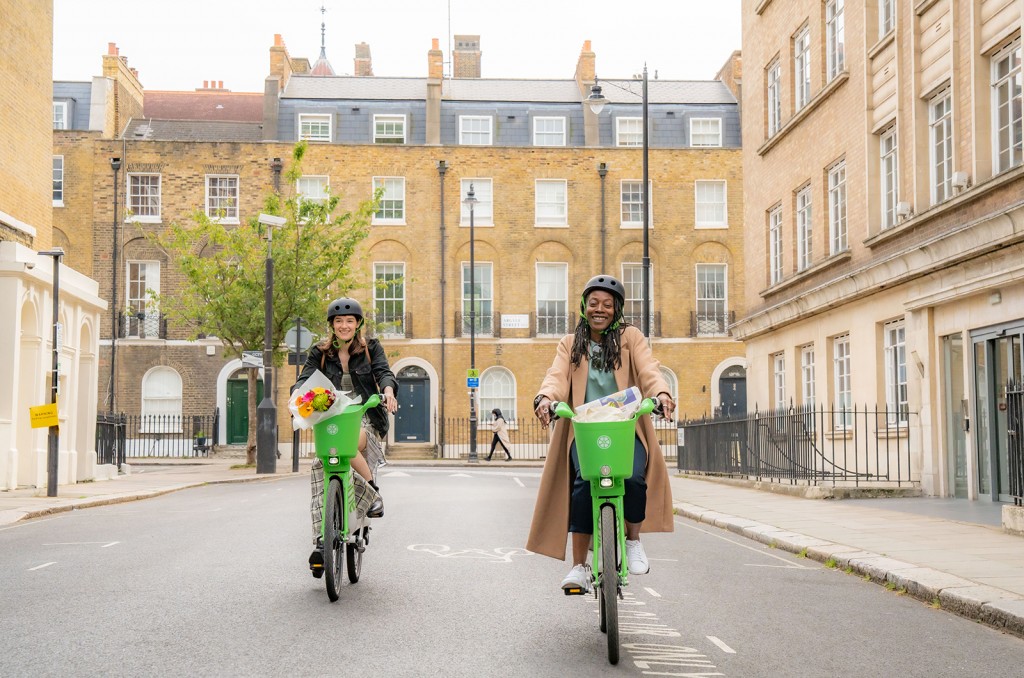 The new Gen4 bike has been trialled for around a year, and has so far been launched in Washington DC, Charleston and Atlanta in the USA.
Lime says that the new bike features improved acceleration and increased motor power – although it has not made precise figures available – along with a new two-speed automatic transmission that is designed to make the ride smoother.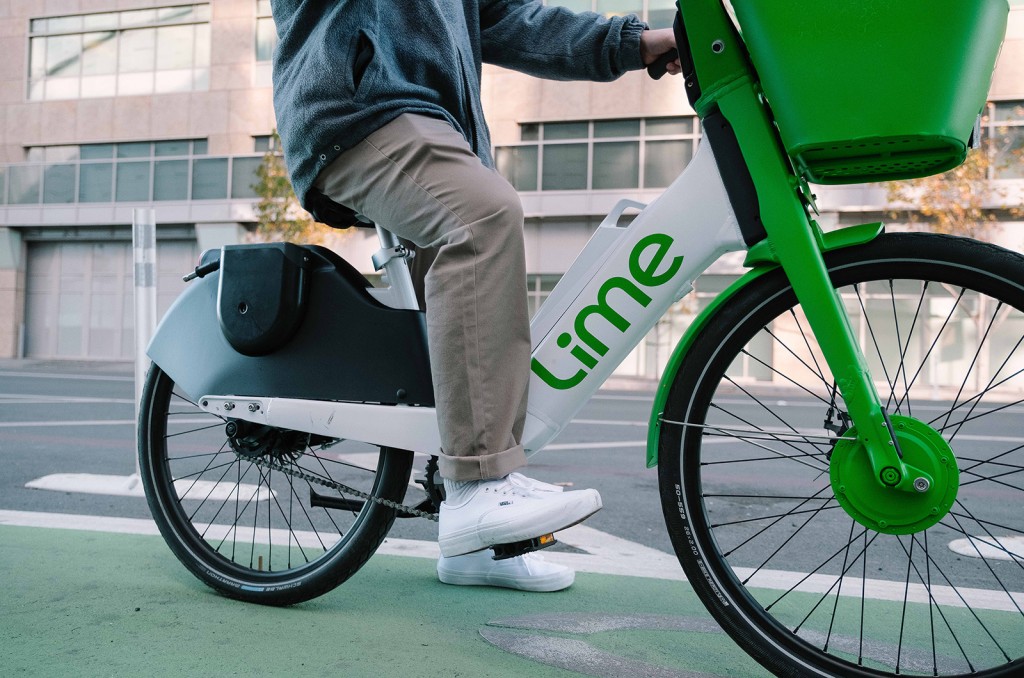 The bike also features what Lime calls significant technology upgrades, with a revamped modular design intended to make it both more reliable and easier to repair. Lime claims the new bike will have a useable life of around five years.
The Gen4 bike also features a new swappable battery system, which is shared with the firm's latest Gen4.1 e-scooter. Lime says this will allow it to improve the speed with which it can replace empty batteries in both machines, which means more vehicles can be available at any time.
The design of the bike has also been revamped, with a new smartphone holder to allow riders to use navigation apps without stopping, and a revamped information display on the handlebars, which also mirror the one uses on Lime's latest scooters.
What's the Lime Gen4 e-bike like to ride?
Move Electric was given early access to the Gen4 e-bike to put through its paces on Lime's quality control track at its new Bermondsey Warehouse, which is the base of its London operations.
Now, full disclosure: the quality control course is essentially an empty section of the firm's warehouse marked out by traffic cones, so we weren't able to learn much about how the Gen4 bike will perform on London's pothole strewn roads, its practicality for commuting or its comfort on extended trips.
Still, even a short outing was enough to show the potential of this bike. Given a rental e-bike will largely be used as a tool for short journeys, the key requirements are practicality, durability and ease of use - and on that count the Gen4 shows promise.
It's easy to tell apart from the current London bikes, and not just because the old red livery – the colours of old operator Jump – have been replaced by Lime's white and lime green colours, adding a fresh zing to their looks.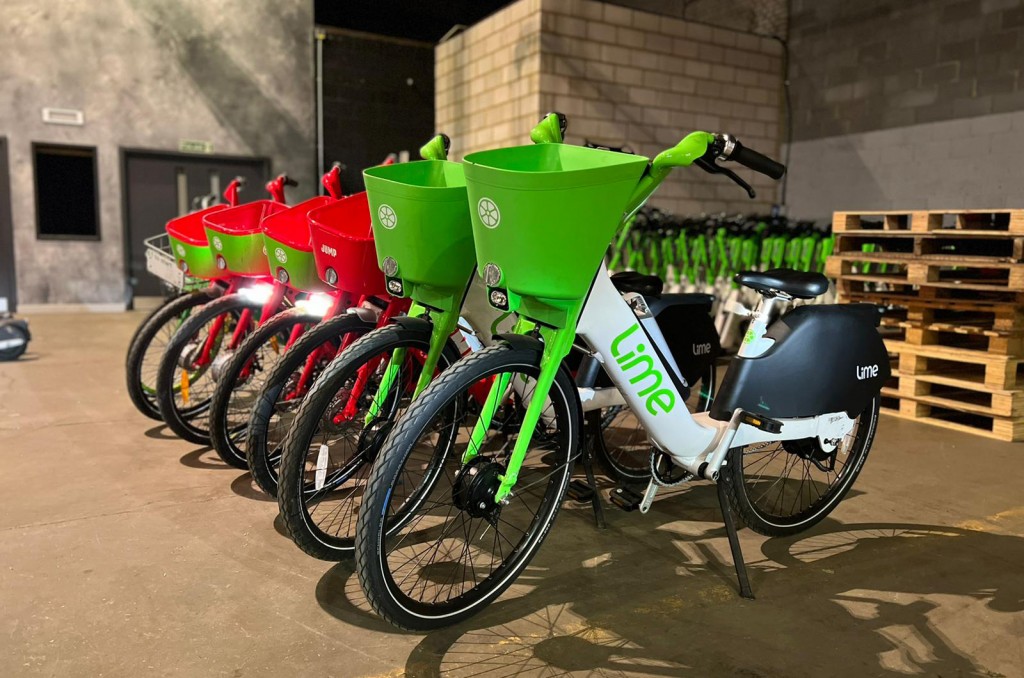 The Gen4 looks smarter and more modern than the old one, and while still chunky certainly seems a touch more refined and sophisticated. It retains the front storage basket, while the new phone holder is a neat practical touch.
Another welcome benefit: the new bike has an automatic built-in lock, removing the need to faff around with the integrated cable lock on the rear wheel. It's a small step, but should make the process of starting and finishing rides that bit simpler.
The bike retains its predecessor's upright riding stance, and the easily adjustable seat makes it easy to get relatively comfortable quickly. It's not the most comfortable bike you'll ever ride, but as a rental service this isn't a machine you'll ever be making long journeys on. 
Once you push off, the revised electric system of the Gen4 bike is easily apparent. The electrical assist is readily apparent from the moment you start pedalling, but the delivery remains smooth and confidence inspiring. It makes getting up to speed easy, perhaps surprisingly so given the slightly utilitarian heft of the bike.
The electric assist motor also creates a subtle but notable whirr, which helps add a nice, modern touch and help keep you informed of what the system is doing to make your life easier. The brakes inspired reasonable confidence, too, and features such as the bell and kickstand are easily found and used.
Any true judgement on the Gen4 bike will have to wait until we can take it to the streets of London and see how it copes in both traffic and up hills. But from this first impression it feels like a small but significant step forward from the existing bike.
READ MORE
e-CARS
The 10 electric cars with the longest range
e-BIKES
Desiknio Pinion C1.9 Classic e-bike review
Ride for a worthy cause: Big Issue eBikes launches in Bristol
e-MOTORBIKES
Triumph reveals first electric TE-1 motorbike
BMW CE 04 electric scooter review
e-SCOOTERS
Superpedestrian Link e-scooter: first ride
The new battery tech designed to make e-scooters more sustainable
e-WORLD
New Candela C-8 electric hydrofoil has first 'flight'
Awake Ravik S 22 aims to take electric surfboards to the extreme