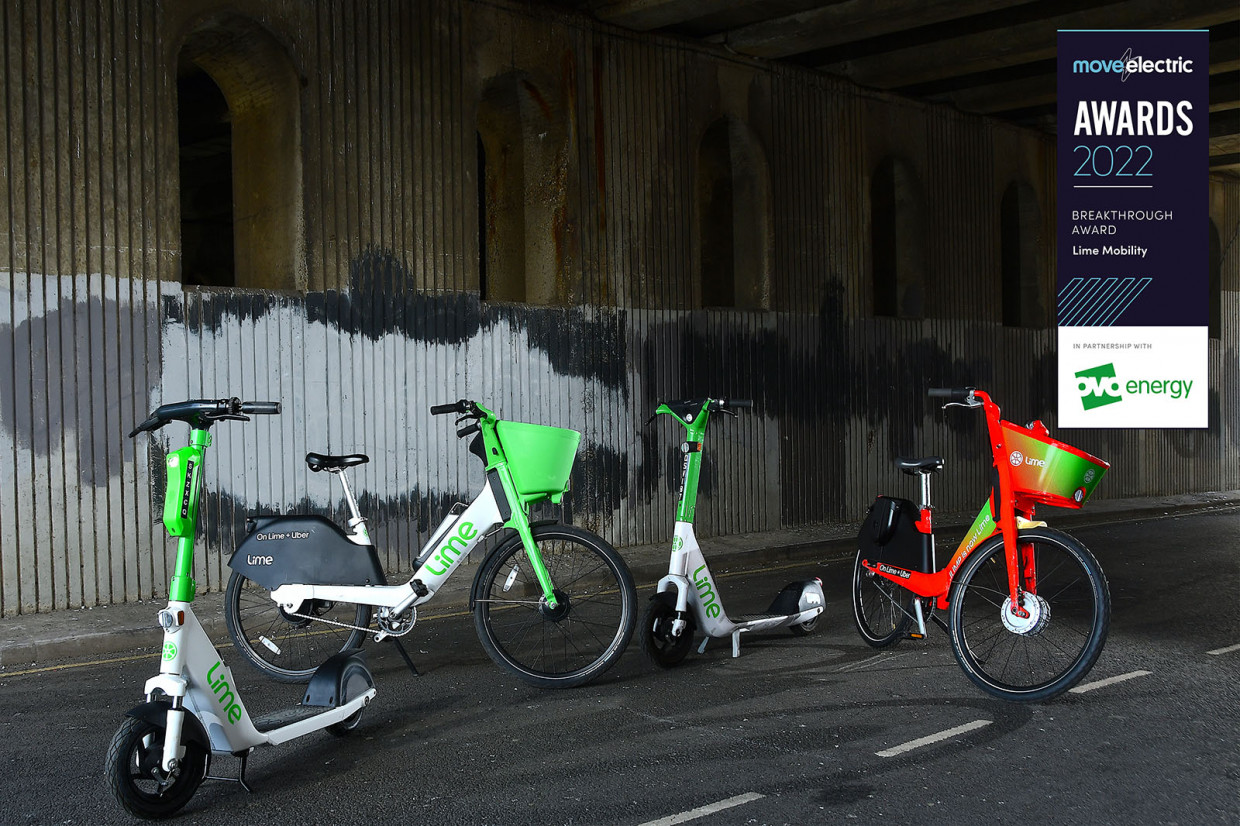 To really appreciate just how comfortable, smooth and efficient Lime's latest rental e-scooter is, it's worth trying the firm's first one. It is, being perfectly honest, a little bit scary. 
While the Gen4 model is sturdy, robust and confidence-inspiring the Gen1 more resembles a child's kick scooter with an overly-sensitive electric motor bolted on.
The throttle has the sensitivity of an on/off switch, with the power arriving in one big, jerky, juddery fell swoop.Once you're going you'll get the hang of it, but you never really feel you can relax.
Thankfully, that's Lime's long-retired Gen1 scooter. The machine you'll most likely find waiting to be hired on the streets of London, Milton Keynes and Greater Manchester is that safe, sturdy Gen4 – and it's not so much an evolution as a wholesale reinvention.
It has a bigger board, mountain bike-inspired suspension, ergonomic handlebars, bigger wheels, a tougher frame, built-in headlights, dual handbrakes and a host of software-controlled safety tech.
To ride it's smooth, calm, easily controlled and fun – it's a genuine alternative for urban mobility. That just four years separates the Gen4 from Lime's first scooter shows the relentless pace of development that both the firm, and the wider rental micromobility industry, has employed.
Lime has made similar, if slightly less stark, progress with its rental e-bikes, which are also available in London. And it continues to innovate: the two bike and scooter now use the same interchangeable batteries, which makes the process of switching batteries simpler and easier – ensuring the machines are charged and in use more of the time.
It's for that reason that Lime has been given the Breakthrough Award in the Move Electric Awards 2022 in partnership with OVO Energy. Through both bike and scooter the firm is making vast strides in proving the worth of micromobility – and the last 12 months have seen remarkable progress from both the firm and the whole industry.
Lime's growth in the UK
The whole UK rental mobility market has exploded in the last year, with shifting commuting styles following the pandemic helping to drive a huge increase in usage. Lime has seen increases in both scooter and rider usage: since the e-bike scheme (originally run by Jump) launched in late 2018, near five million rides have been taken on them. More than half – 2.4 million – were taken in 2021. And that trend has only continued in 2022.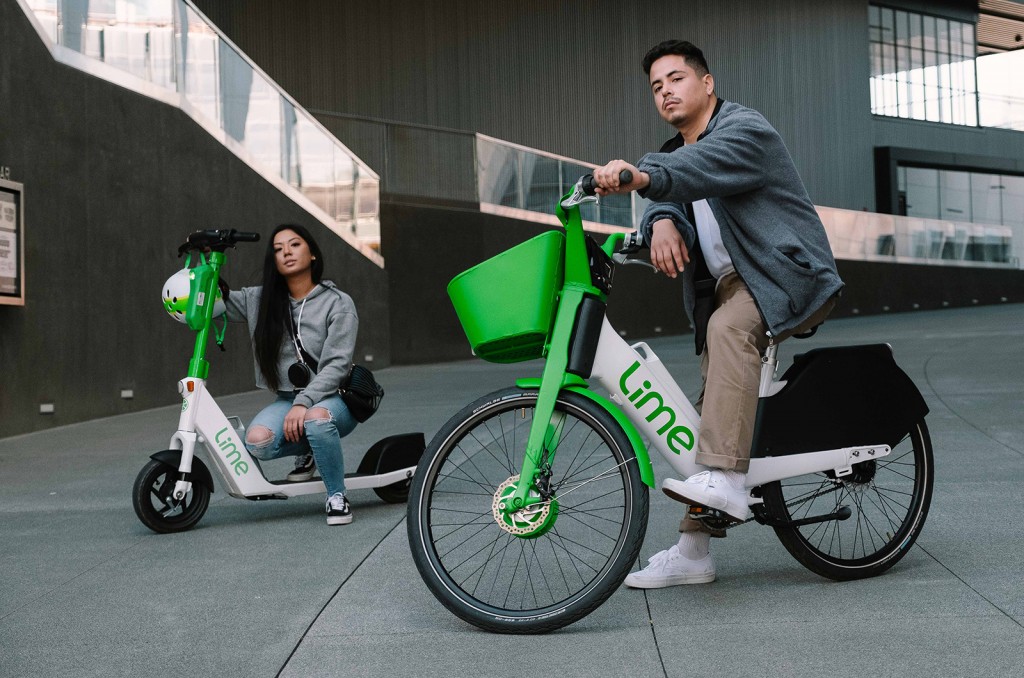 "We've got over half a million regular used across London now, which is a long way from where we came initially, with a few hundred e-bikes in two boroughs," says Alan Clarke, Lime's senior policy director for the UK.
Clarke adds that there is crossover between e-scooter and e-bike renters. "Normally, the determinant is that people want a way to travel that is sustainable, carbon-free and easy – so people looking for that are usually happy to choose from both options.
"The typical e-scooter journeys tend to be a little shorter, while if you're going three to four miles you're more likely to use a bike. But there are plenty of people who use both."
The Gen4 bike – which will be rolled out in London this spring – and scooter aren't just designed to be better to ride. They're also key to helping the firm grow while also increasing its sustainability. Unlike some firms, Lime designs and builds its own bikes and scooters.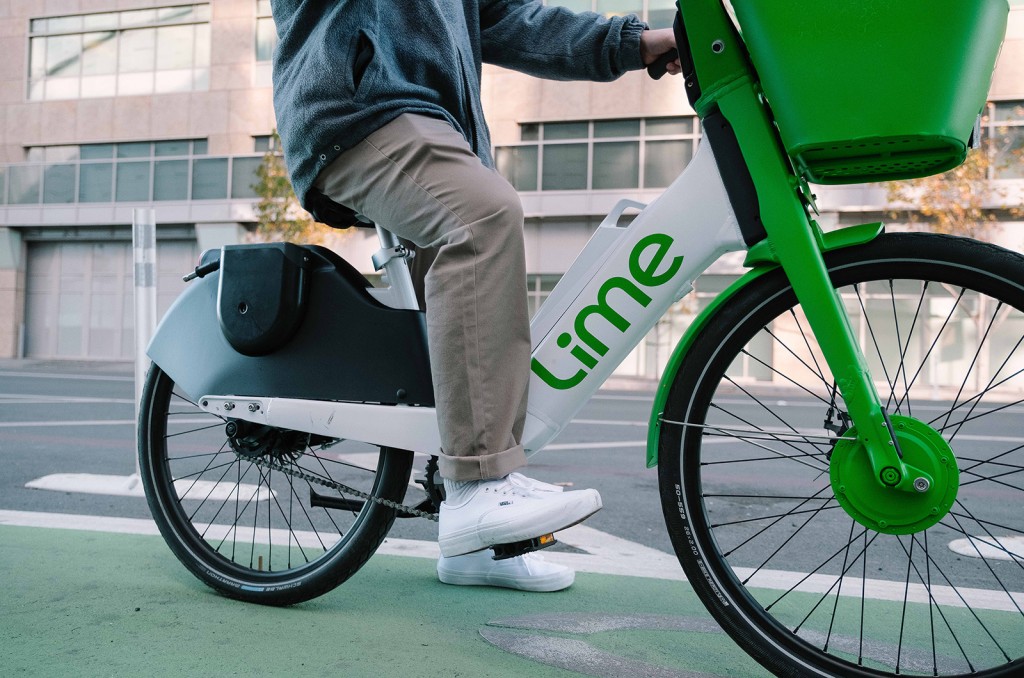 Both machines are designed to be more rugged and reliable, and the swappable batteries have allowed Lime to switch from three London depots to a single, central workshop in Bermondsey. 
The batteries are more durable, and last longer, and all the parts on the bike are designed to be easily replaced by Lime's team of mechanics. Bits that can't be fixed in the depot can usually be recycled, helping to increase Lime's sustainability.
The challenge of the UK trials 
For micromobility firms, the UK is currently an interesting place to operate, with e-scooters currently only allowed under government-approved trial schemes. Those are controlled by local authorities, and limited in number and scope. So it means Lime is operating in a somewhat fragmented market – and growth can currently only come by securing new rental deals.
"It gives us a really interesting perspective working with do many different boroughs and Transport for London," says Clarke. "We also have to adjust to the difference in regulations between e-bikes and e-scooters. We just want to provide a great, convenient, affordable and reliable service for as many people as possible. 
"We operate in more than 200 places around the world, so we're used to working in very different regulatory structures. But what we're gradually seeing is that most cities around the world are moving towards similar regulations. They want agreement with operators, and they only want the most responsible and established operators. They want high quality, safe bikes and scooters, and they want a service to be well-managed."
The future legality of e-scooters
With the rental schemes remaining trials there is a possibility that, near the end of this year, the government could decide not to proceed with legislation to fully legalise e-scooters. For Lime and other mobility firms, the challenge is to show how e-scooters can be a safe, responsible solution.
Clarke says the "proof is already there given the popularity of what we provide". He adds: "A huge number of people are choosing to make green and sustainable journeys using one of our services. And the data that we're gathering shows we can deliver it in a way that's safe and sensitive to the needs of different cities and road users."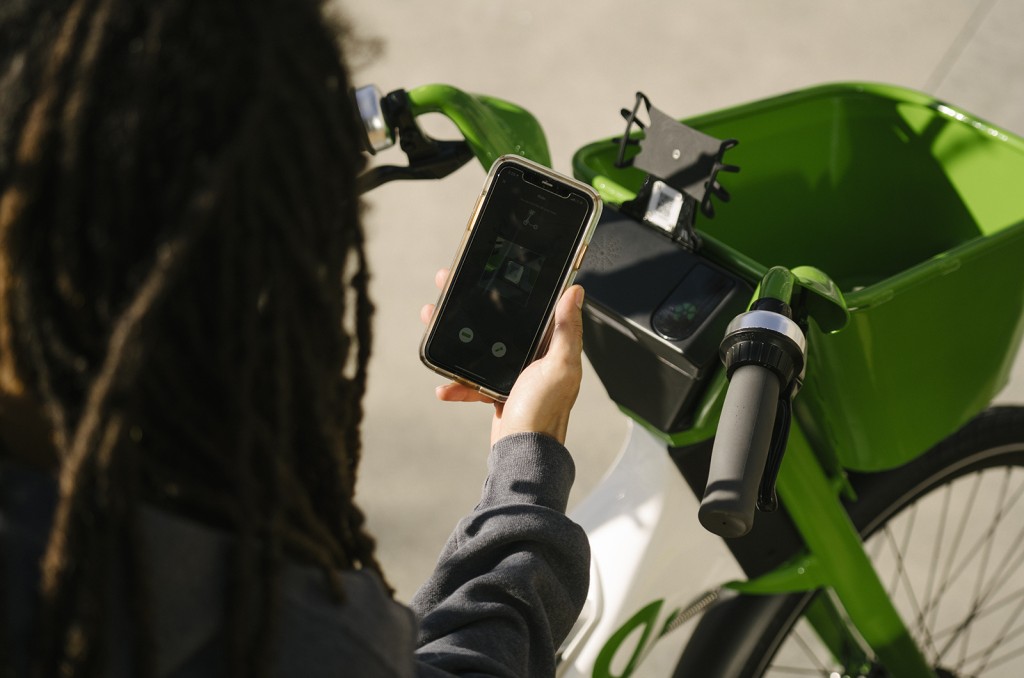 Lime and other firms have worked hard to prove rental e-scooters can be responsible – and certainly, accident data shows that they are substantially safer than private e-scooters (which remain illegal to use on public roads). For example, Lime works with groups representing vulnerable road users to address their concerns, and is involved in university studies to develop a universal e-scooter warning sound.
"Fundamentally, we think that e-scooter and e-bikes are going to be a central part of the future transport mix in the UK, says Clarke. "If we want to decarbonise, if we want to move forward to having a green transport system, and if we want to clean up the air in our cities, we're going to need e-scooters and e-bikes.
"For that reason, we'd like to see scooters, legalised across the board: we think they should be legal for private ownership as well as rental schemes. But we think that private scooters should have to meet safety standards similar to rental machines. We'd like to see rules that ensure they have certain features like lights and brakes. 
"We'd like the regulation for private and rental scooters to align so that, if someone sees an e-scooter on the street of any kind, they know it's going to have met standards to be safe. For use, that's really important. And we want to support the government in developing those rules."
The future of Lime
Clarke says that the five million rides taken on Lime machines in the UK so far are "just the tip of the iceberg". He adds: "London is a city of eight-and-a-half million people. There are literally billions of journeys every year. At the moment, we're just a very, very small part of that. 
"It's not just London. As the whole of the UK moves forward to decarbonise our transport, in other major cities and towns, and even rural areas, e-scooters and e-bikes are going to become an incredibly important part of the transport mix."
Clarke says that rental e-bikes in particular have untapped potential in more rural regions, particularly with Lime's new Gen4 machine that has a larger battery for a longer range. The challenge now is to continue Lime's 2021 breakthrough by pushing into new regions.
"What we've done in the last few years is proven we've got the product and a model people want to use," says Clarke. "The next five years are going to be about how we expand that and get as many people as possible to make the transition to green transport."
Move Electric Awards 2022 in partnership with OVO Energy: the winners
Best Electric Car: Hyundai Ioniq 5
Best Electric Bike: Ribble Hybrid AL e
Best Electric Motorbike: Super Soco TC Max
Best use of Electricity: Mercedes-Benz Vision EQXX
E-leader of the Year: Graeme Cooper, Head of Future Markets, National Grid
E-business of the Year: Hyundai Motor Group
Best of British Award: Fully Charged