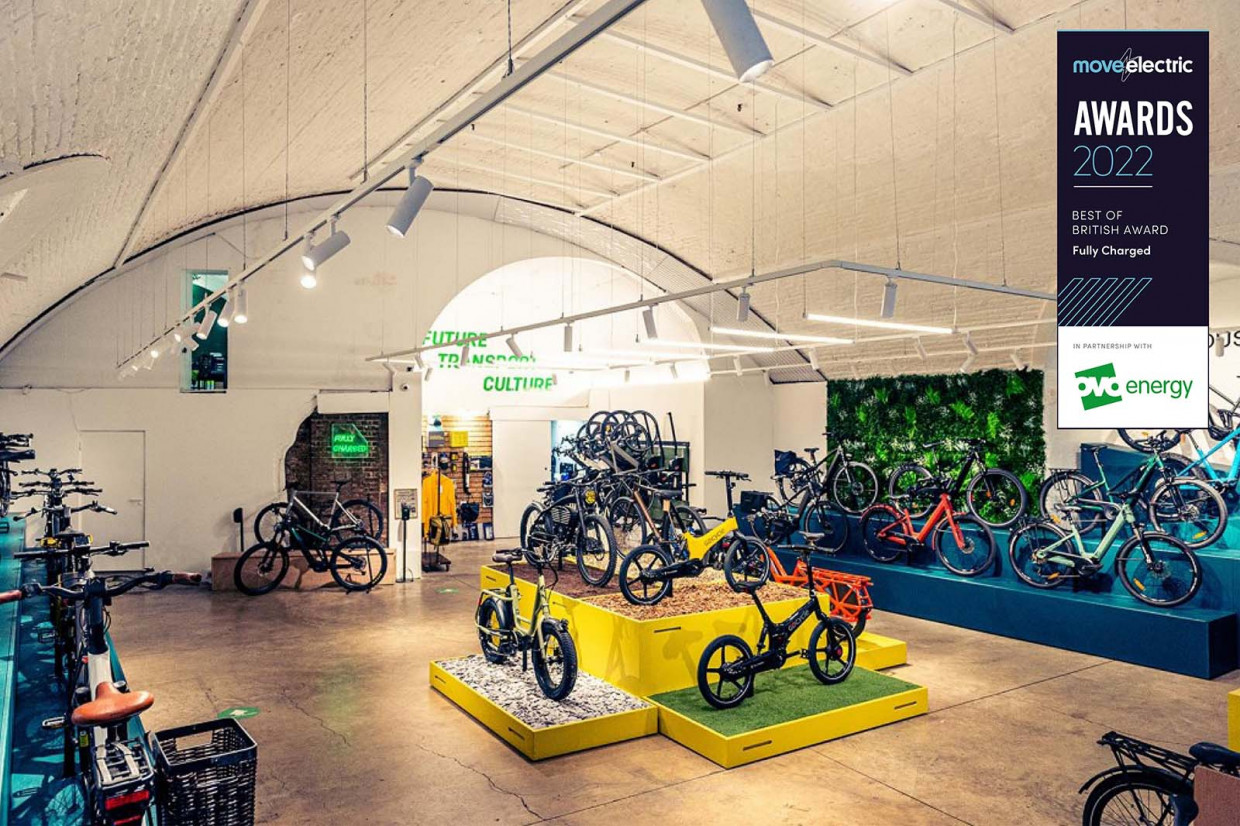 There are stores that sell electric bikes, and then there are Fully Charged stores.
In our experience, it's no coincidence that Fully Charged has grown to become the UK's largest specialist e-bike retailer, such is its dedication to quality service and stocking and selling only brands and bikes that it truly believes in.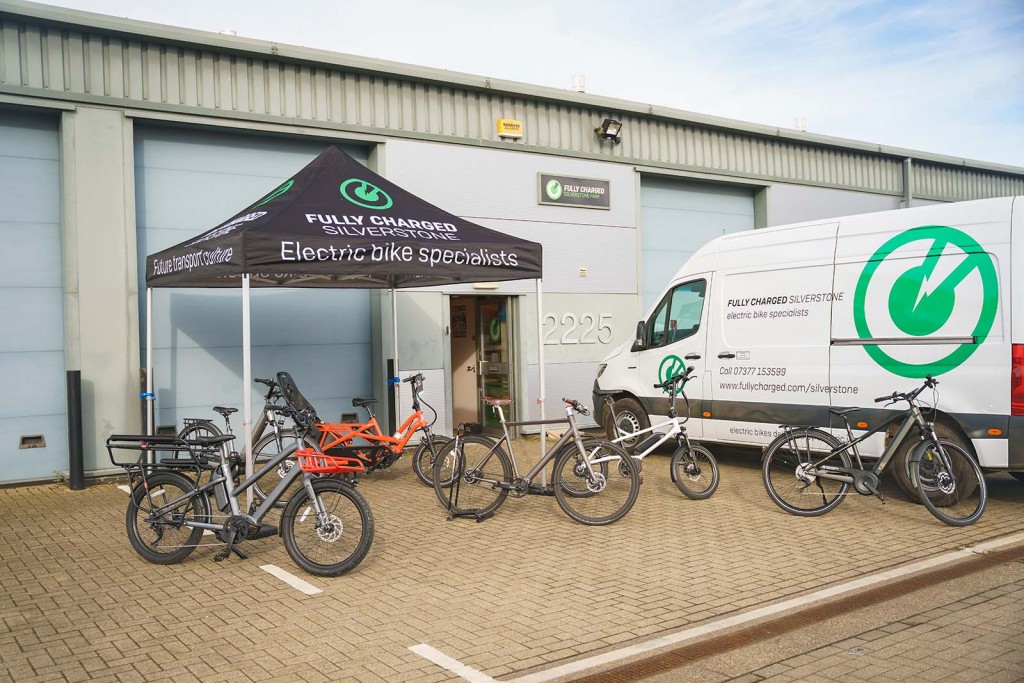 You don't just have to believe us, either: its own customer reviews rating is an impressive 4.94 out of 5, and a quick browse of the comments suggests that even the missing 0.06 of a point owes more to parts delays as a result of the pandemic and rising costs as a result of Brexit than it does anything the team itself is doing wrong.
"E-bikes are for everyone" - Fully Charged's Dan Parsons on the future of electric cycling
And so we have no hesitation in giving it our Best of British Award in the Move Electric Awards 2022 in partnership with OVO Energy, recognising its leadership in innovation and excellence to help UK consumers make the switch to electrification. In a fast-growing market, Fully Charged has managed to expand its outlets and services without compromising on customer satisfaction or quality.
"I launched Fully Charged in 2014 and that year we turned over £50,000," recalls Ben Jaconelli, who gave up a career selling supercars to make the switch. "I was self-funded, had no outside support but I believed in both the product and the power of great customer service, two core principles that hold true to this day."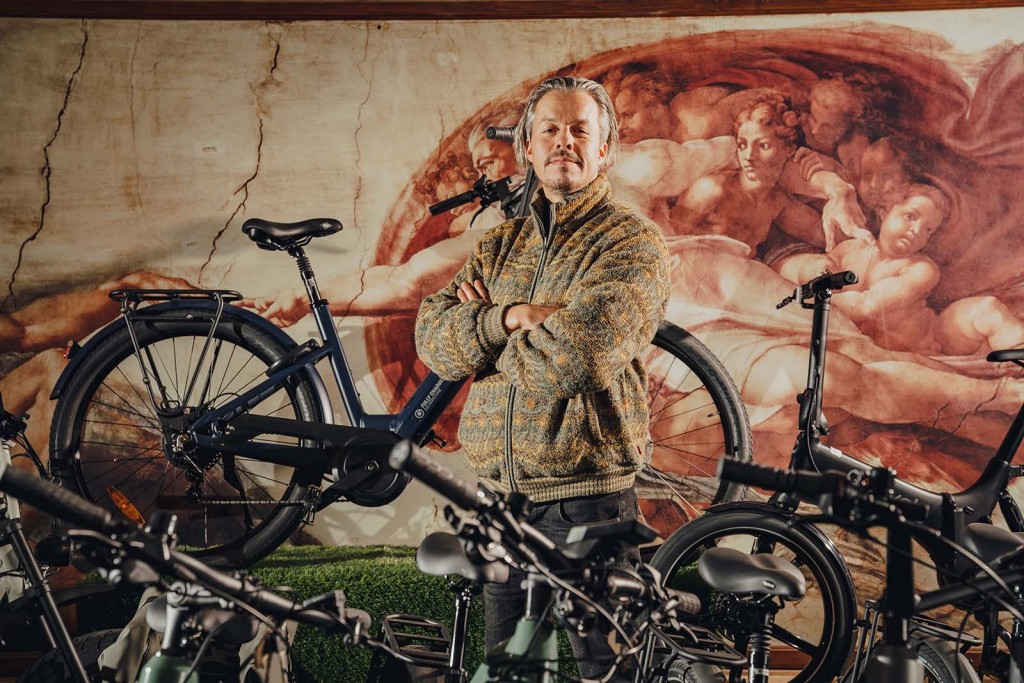 This year the company is on track to turn over £7.5m. "The growth has been organic, and the rate of growth just keeps accelerating," continues Jaconelli. In turn, Fully Charged is expanding its operations, both itself and through partner stores, with locations in London Bridge, Silverstone, Cornwall and Guildford. There's more physical shops to come, as well as heavy investment in online retailing.
"We're looking for serious expansion, and that will mean for the first time taking on outside investment," says Jaconelli. "The next steps in a market that is growing exponentially have the potential to take us into another dimension again, and to do that I have to recognise the need to bring in some outside investment and advice."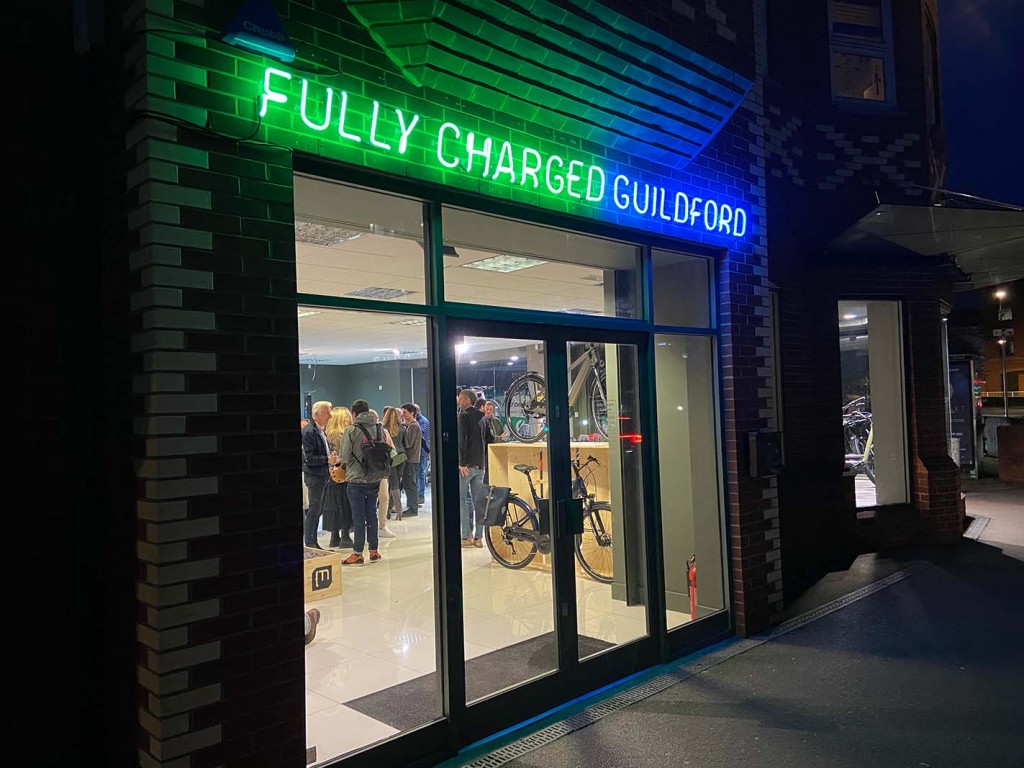 Growing awareness of e-bikes, as well as a greater variety of products being launched into the growing marketplace, will play their part in that expansion, but Jaconelli is adamant that the core values of his business cannot change. "We won't stock any old e-bikes, and we won't chase volume sales over quality sales," he says. "The team has spent years building up relationships with suppliers we want to work with, and I'm not prepared to jeopardise any of our reputation for quality in the pursuit of scale."
Blue chip brands available at Fully Charged stores today include Benno, Desikinio, Gocycle, Moustache, Riese and Müller, Tern, Urban Arrow and Vintage Electric, catering for every type of e-bike from urban and folding units to e-cargo, mountain and hybrid bikes - as well a few tandem options .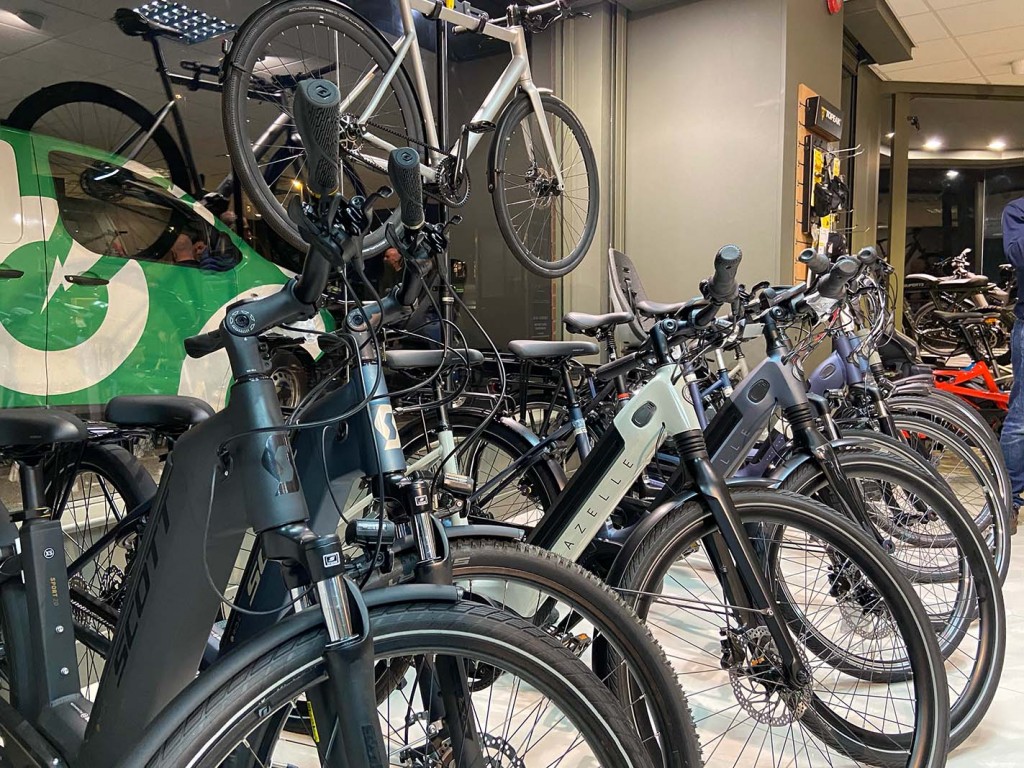 A refreshed online sales portal marks the next step in the plan for growth, alongside the opening of new stores in soon-to-be revealed locations to ensure that customers are always within easy reach of first-class servicing and support facilities.
"All of our online content has always been about educating and informing rather than selling, and we won't change that ethos," says Jaconelli. "The tantalising prospect for our business is closing the gap from walk-in to sale that we see in our shops, which is incredibly high, to what we see from website visitor to sale.
"I completely understand why there is a gap, of course; we all browse online. But I've spent a lot of time with e-commerce and website design agencies investing in a site that we'll launch soon, and which I hope can narrow the difference. E-bike buyers, especially at our end of the market, want to research and affirm that research online, and we want to be in a position to help them do that. Five years ago e-bikes were such a new product that you needed to go to a store to understand them. I feel that is changing now."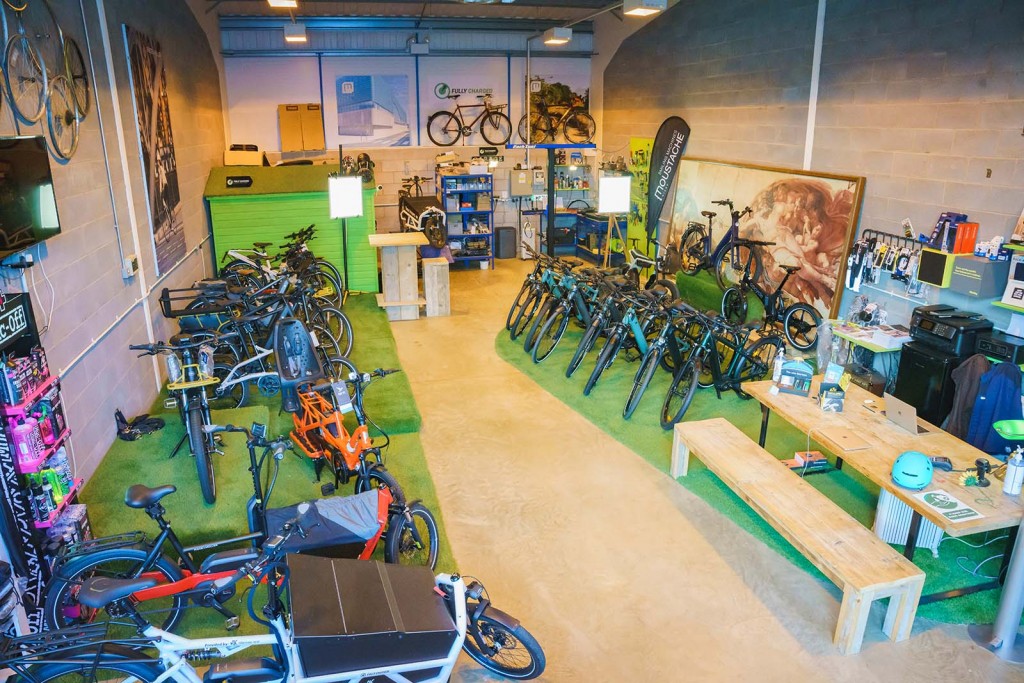 While the website launch remains a work in progress, Jaconelli does reveal a plan to make quality e-bikes more attainable via a new subscription service he and his team are developing. The plan is to integrate the monthly payments into the Ride to Work scheme, giving high earners to buy at a 42% discount. "I would say this, but I believe it will be the best offering on the market; we've invested a lot of time and money in developing it. We haven't always got our web offering right, but I'm convinced this is a huge step forward."
Confidence is high, as well it might be given sales of e-bikes in the UK have risen at an average of 75% a year since 2020 according to data from Mintel, up to around 200,000 bikes a year - around one in 20 of overall sales.
"As awareness of the benefits grows, sales follow suit," says Jaconelli. "Every day we have customers tell us how buying an e-bike has changed their life, whether its an individual who can cycle further, or keep up with a partner, or just get around, or a business that has switched on to the time saving benefits of using a e-cargo bike to make deliveries or attend calls door-to-door.
"In so many ways e-bikes can make lives better, but the really exciting thing is that people are switching on to that fact just as an awareness of the environment, and trying to protect it, grows. The team at Fully Charged lives and breathes this world, and has done for years now. I believe that our values will put us at the heart of the market for years to come."
Move Electric Awards 2022 in partnership with OVO Energy: the winners
Best Electric Car: Hyundai Ioniq 5
Best Electric Bike: Ribble Hybrid AL e
Best Electric Motorbike: Super Soco TC Max
Best use of Electricity: Mercedes-Benz Vision EQXX
E-leader of the Year: Graeme Cooper, Head of Future Markets, National Grid
E-business of the Year: Hyundai Motor Group
Best of British Award: Fully Charged