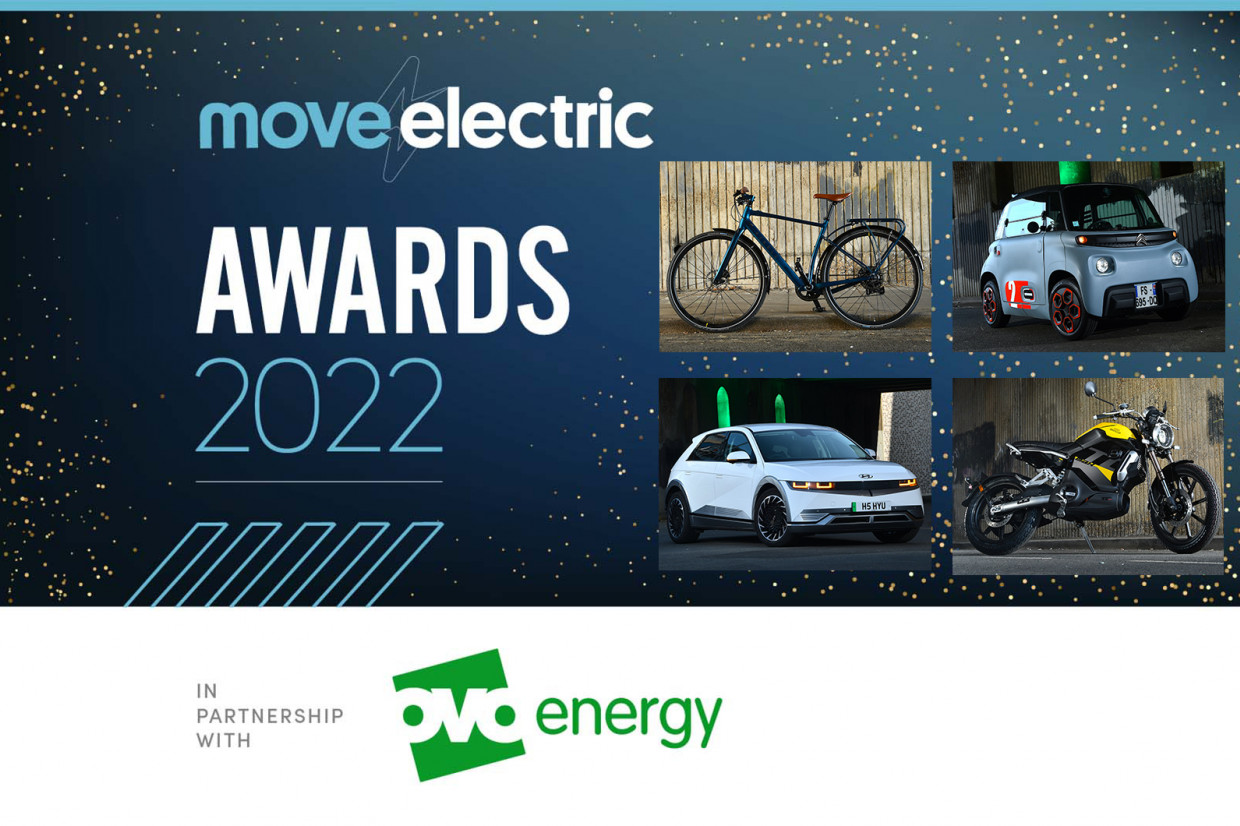 Move Electric covers all forms of electric transport – basically, if it move and it's electric we're into it. And the first Move Electric Awards, in partnership with OVO Energy, are a celebration of the machines, companies and people that are helping to reinvent the way people travel in the future.
We've handed out 10 trophies, and you can find out more about them by watching our special Awards video.
For an in-depth look at every winner, links to all of our Awards features are below. Don't forget, we'll have all the latest electric news and reviews on Move Electric. To keep up to date, subscribe to our newsletter.
Move Electric Awards 2022 in partnership with OVO Energy: the winners
Best Electric Car: Hyundai Ioniq 5
Best Electric Bike: Ribble Hybrid AL e
Best Electric Motorbike: Super Soco TC Max
Best use of Electricity: Mercedes-Benz Vision EQXX
E-leader of the Year: Graeme Cooper, Head of Future Markets, National Grid
E-business of the Year: Hyundai Motor Group
Best of British Award: Fully Charged
Move Electric Hall of Fame: Elon Musk, CEO, Tesla