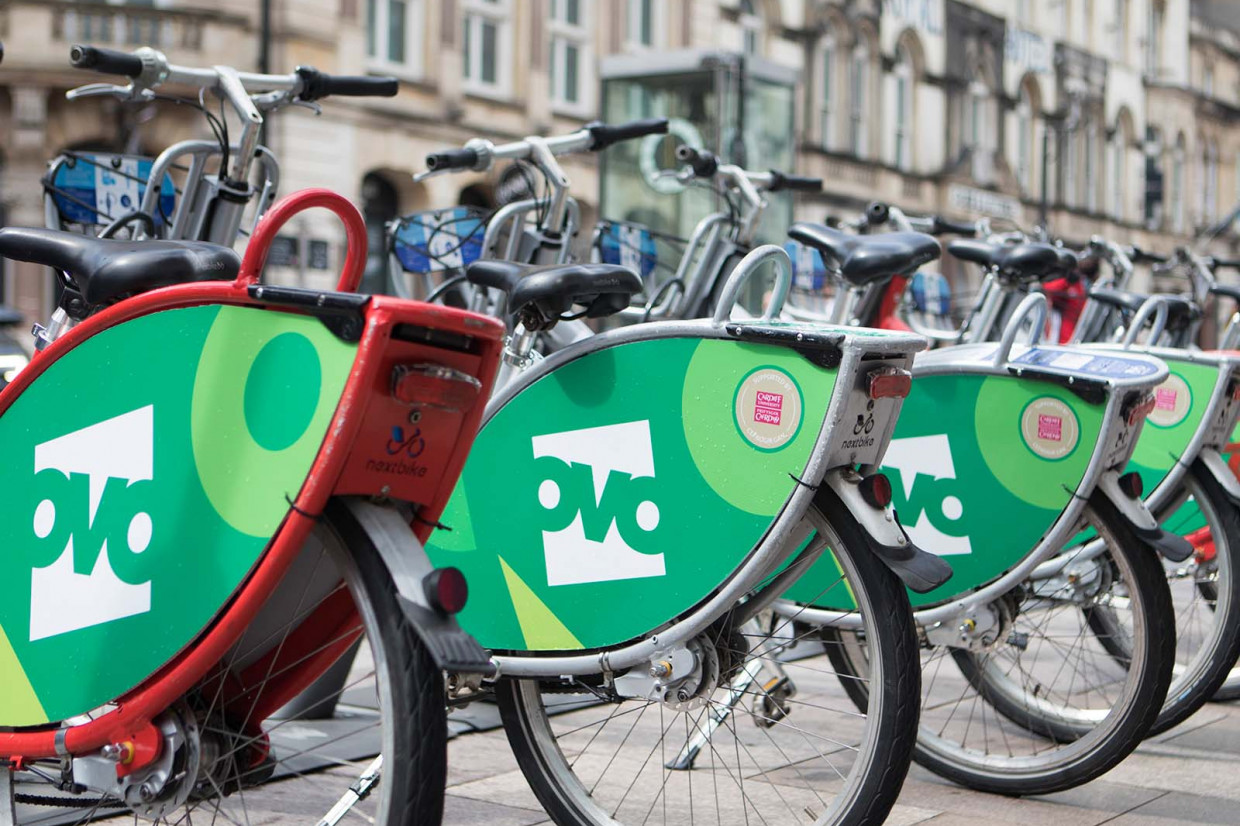 An e-bike rental hire service has restarted in Cardiff after the scheme was halted due to bike thefts and vandalism. 
Bike share operator Nextbike has relaunched the Ovo Bikes rental service with a smaller fleet of 400 bikes to allow users to ride around the Cardiff and Vale city centres.
The firm says they have given the bikes an added layer of security to prevent thefts from occurring.
Nextbike revealed that more than 300 bikes were stolen since the launch of the service in 2018, with 130 of those thefts occurring between August and November of last year. 260 e-bikes had to be scrapped due to damage caused by vandalism.
The firm is urging customers to make sure that locks are properly engaged once they have been returned to official stations.
In order to further prevent e-bikes from being returned away from a dedicated station, Nextbike says they will now fine any customer who leaves the bike away from an Ovo Bike station. 
During the rental scheme hiatus Nextbike also reviewed its e-bike charging stations in order to further address the issue of theft and vandalism. 
As a result 13 new stations will be installed to allow more people to hire and return the e-bikes.
But Nextbike will close four stations after the firm discovered that Stacey Road, Star Hub, Newport Road and Brachdy Road Rumney were at higher risk for cycle crime to occur. 

 
The firm will work with South Wales Police and other organisations in order to reduce the level of cycle crime within Cardiff and will work closely with Cardiff Council Youth Services to raise awareness about the value of OVO Bikes to the local community.
Users of the Nextbike app will also be able to use a 'Report a bike' function to share information on an e-bike that has been vandalised or abandoned. 
READ MORE
e-CARS
The ten best-selling electric cars in the UK
e-BIKES
Cairn Cycles E-Adventure 1.0 e-bike review
Ten e-bikes we're looking forward to in 2022
e-MOTORBIKES
Ten electric motorbikes to look forward to in 2022
Art, sustainability and choppers - the wonderful world of Stirling Eco
e-SCOOTERS
Hypercar firm Bugatti's first electric vehicle is an 18mph e-scooter
Ride-hailing firm Bolt set for UK expansion after big investment
e-WORLD
Veolia to open first UK plant for recycling EV batteries
The new Bobcat T7X is a truly groundbreaking electric digger