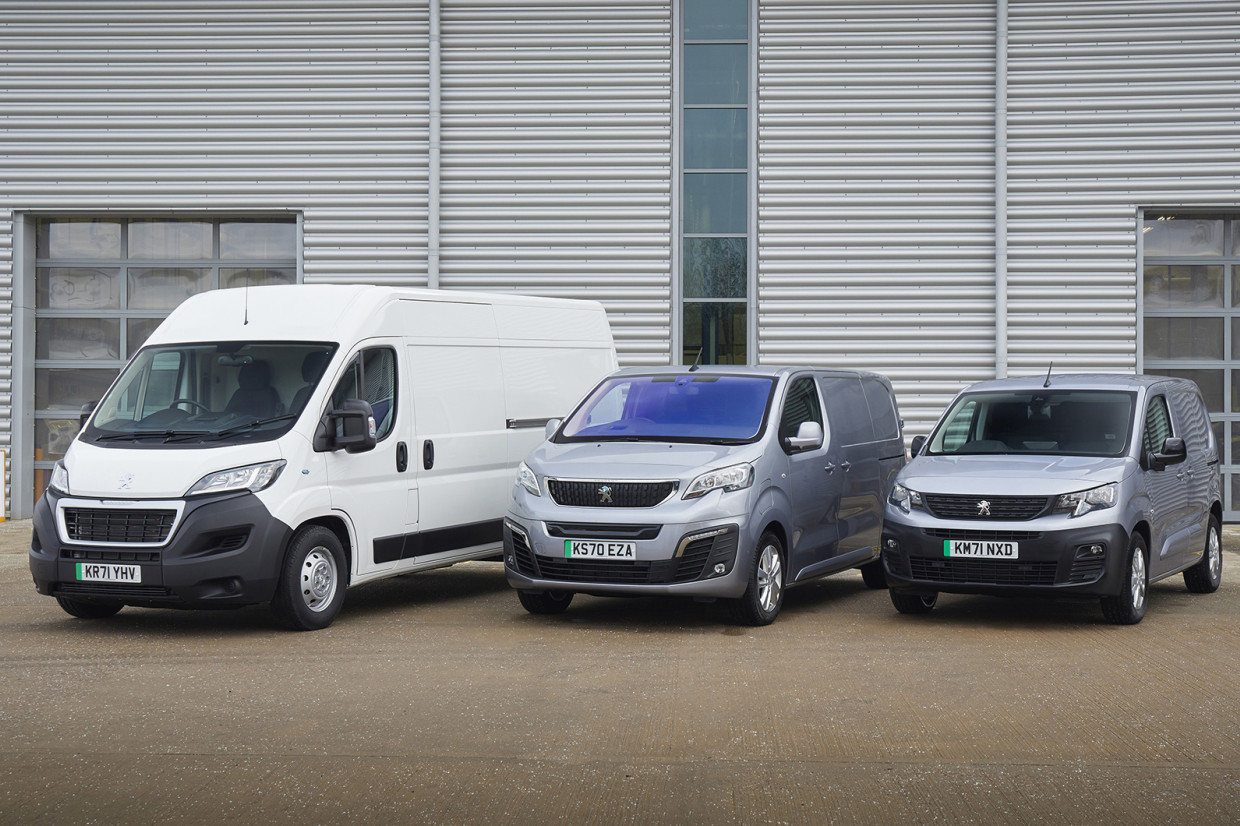 Automotive industry bosses have called for a 'van plan' to help expand the UK's charging point network, after new research has found more than half of van owners are put off going electric due to concerns about a lack of places to plug in.
A Society of Motor Manufacturers and Traders (SMMT) survey conducted by Svanta ComRes found that 57% of drivers who currently own or lease a van in the UK are put off switching to an electric version due to fears they won't be able to find a public charging point when they need it.
The uptake of electric commercial vans in the UK is lagging behind that of electric cars. While sales of battery electric vans so far in 2022 have risen 65.8% compared to last year, they still account for just 5.5% of the total market. By comparison, battery electric cars account for 14.4% of vehicles sold this year.
The UK government has announced plans to ban the sale of all new non-zero emission cars and vans by 2035, and the SMMT has called for action from all stakeholder to help ensure that switch remains on track.
Vauxhall and Citroën vans get larger batteries
The SMMT survey found that while one in eight van drivers said they would never go electric, 88% said they would do so by 2035 – but around a fifth of that total were planning to wait between three and seven years to make the switch, with the lack of public charge points a primary concern. There is currently one public charging point for every 32 plug-in vehicles on the road, and 41% or respondents said they ha nowhere to charge a vehicle at home or work.
Van drivers also said government incentives such as reduced tax or grants would help encourage them to switch. There is currently a Plug-in Van Grant, worth up to £5000 depending on vehicle size, and grants of up to £350 for installing a charge point at a workplace.
Speaking at the start of the Commercial Vehicle Show, SMMT boss Mike Hawes said: "Britain's businesses run on vans and if we're to deliver the nation's carbon emission cuts, we need them to move to electric. There's an electric van to suit every business case, but we need a 'van plan' to ensure zero-emission driving works for the millions of people for whom their van is their livelihood and the millions more who rely on these workhorses for the delivery of their daily needs.
"The automotive industry is getting these new technology vehicles into the showrooms – we need government and other stakeholders to match our commitments to get them out on the road." 
READ MORE
Subscribe to the Move Electric newsletter
e-CARS
New electric cars for 2022 and beyond: what's coming when
New BMW i7 unveiled as luxury electric saloon
e-BIKES
Best e-bikes for every category 2022
Moustache Samedi 28.7 e-bike review
e-MOTORBIKES
Yamaha Neo's electric scooter review
Cake launches new global electric motorbike race series 
e-SCOOTERS
Government set to announce plans to legalise private e-scooter use
New study finds e-scooters are five times safer than bikes
e-WORLD
World's first airport for flying taxis opens in UK