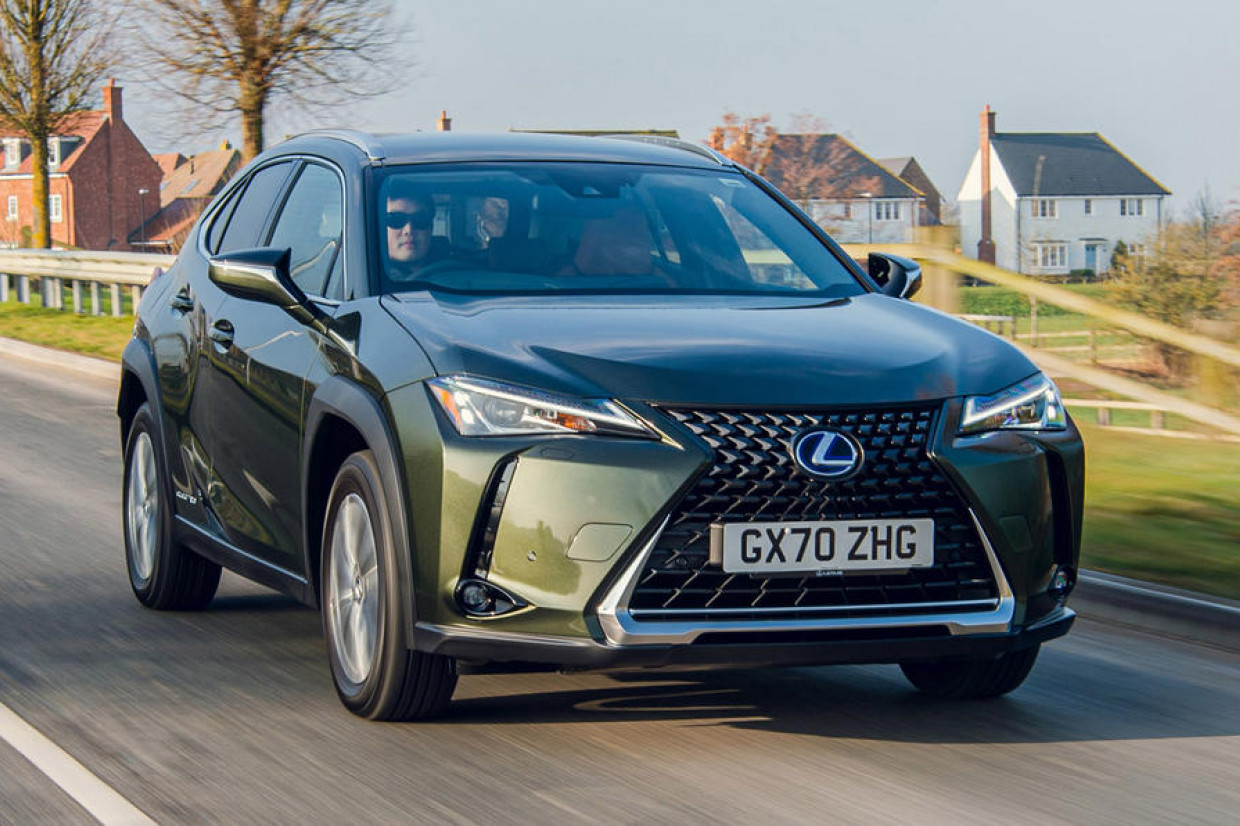 Move Electric verdict: three stars out of five
Sell it to me in a sentence….
The Lexus UX 300e is a boldly styled and luxurious compact SUV that's beautifully built and lavishly equipped - just don't mention the range, or the price.
Lexus? I didn't think it was into EVs
You're pretty much spot on. Up until recently Lexus and it's parent brand Toyota have been largely committed to petrol-electric hybrid power. However, the sudden popularity in EVs, not to mention the upcoming UK ban on petrol and diesel sales in 2030, has led the firm to deliver an all-electric version of the UX (you can also get a hybrid version), plus it has also recently revealed that it will launch 15 new battery powered models over the coming years.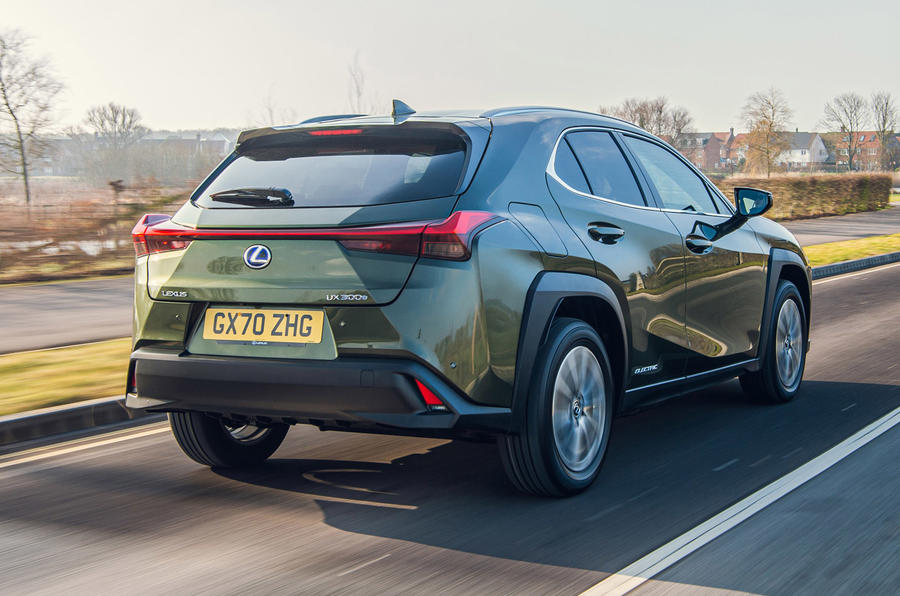 Interesting. So is the UX any good?
Well, looks are obviously subjective, but we think the UX is a rather eye-catching machine that really does stand out from the crowd. Like the firm's other models it features a distinctive sharp-edged design that gives it a futuristic feel. It's not classically attractive like, say, a Range Rover Evoque, but if you want to cause a bit of a stir when you pull up then look no further.
The interior's equally boldly designed and is also beautifully finished with high grade materials and top notch quality. Lexus has a strong reputation for this sort of thing and the UX doesn't disappoint, feeling every bit as lavish and solidly built as you'd expect from such a premium machine. There are neat touches too, such as the handily-sited pod controllers for the driver modes that sprout from the top of the internment cluster.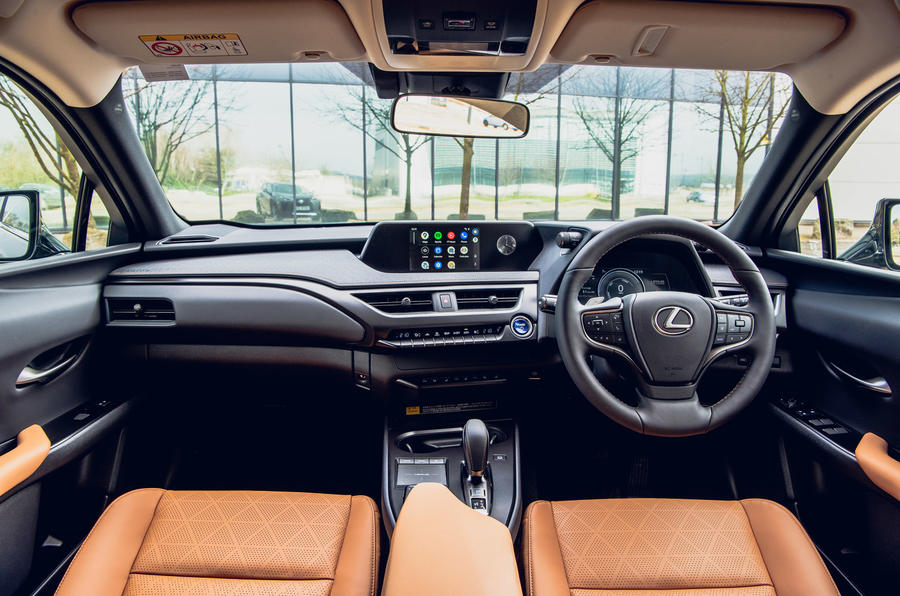 You can expect hassle-free reliability from the UX too. For starters electric motors have far fewer moving parts than an internal combustion engine so there's less to go wrong, while on top that Lexus has one of the best reputations of durability you'll find, regularly topping numerous customer satisfaction surveys. Speaking of which, it's dealers are highly rated as well, especially when it comes to after sales.
The Lexus scores well for its easy-going attitude on the road, where it is as quiet and comfortable. If you've driven an EV before then the silence from the motor won't be a surprise, but the UX backs this up with low levels of wind and road noise, plus a cushioned ride that does a fine job or smothering bumps. It's seats play a role here, supporting you in all the right places thanks to excellent padding and a wide range of adjustments.
Light steering makes it easy to place on the road, while progress is effortless thanks to the instant power of the motor and the smooth single speed transmission. Like most EV models regenerative braking slows the car when you lift off the accelerator as it feeds otherwise lost energy back into the battery. You can adjust the level of braking by pulling on the steering wheel mounted paddles, but even in its most aggressive setting it won't offer 'one-pedal' driving where you rarely have to touch the brake pedal. For some this will be a disappointment, but if you're new to electric vehicles then it makes the UX feel more 'normal' from behind the wheel.
It's also pretty quick, the 201bhp front mounted electric motor delivering enough wallop off the line to leave the odd sports car driver trailing in your wake as you accelerate away from the traffic lights. Lexus claims a brisk 7.5 seconds for the 0-62mph dash, and while acceleration tails off markedly above the motor speed limit, in most situations the UX goes as fast as you'll ever need.
You mentioned the disappointing range, so what are the numbers?
It might be a new car for Lexus, but when it comes to the statistics the UX is already starting to feel a bit dated compared to its upmarket EV rivals. That's mainly down to its relatively small 54.3kWh battery, which gives an official range of 196 miles.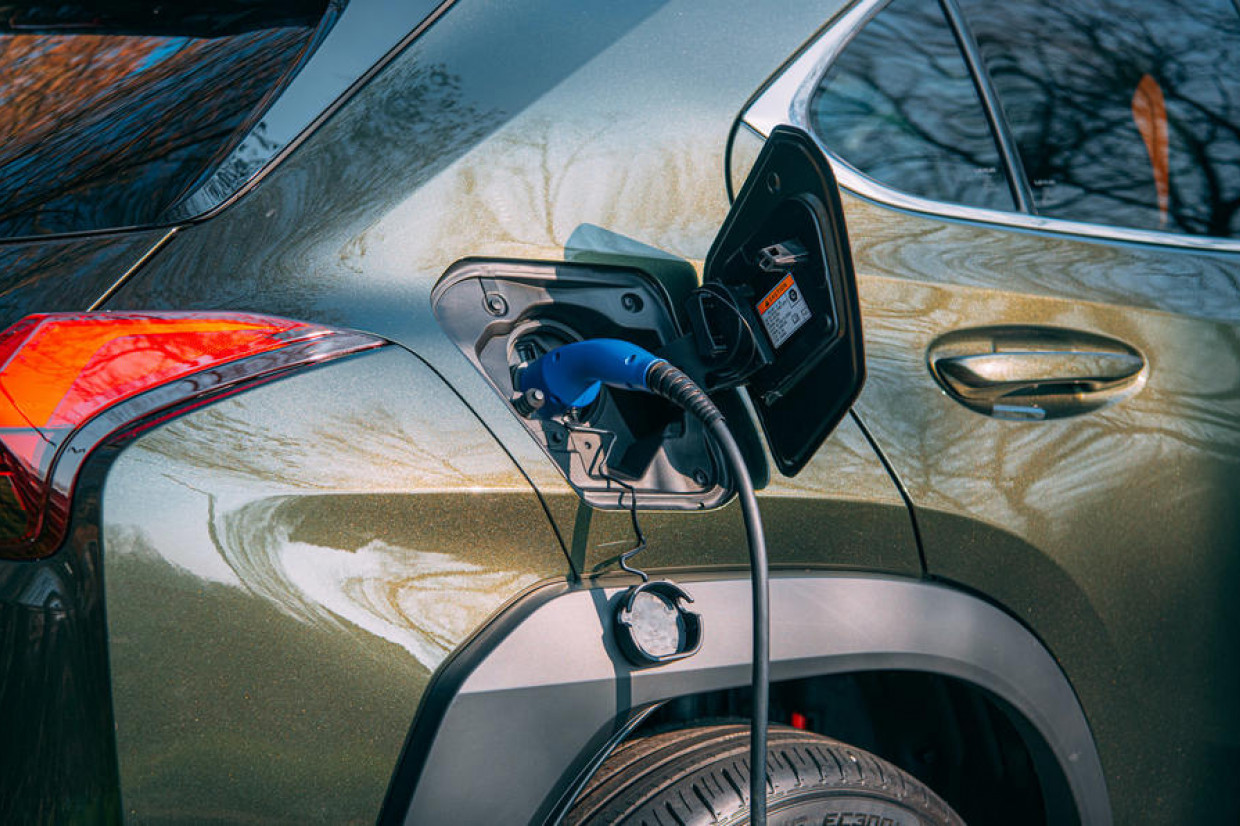 To put that in perspective, a similarly priced Polestar 2 Long Range offers 335 miles, while our experience of the Lexus suggests that 140 miles is a more realistic target. That means for many the UX is really limited to short hops, such as commuting or the school run, while longer runs will take some careful planning, not to mention the odd frayed nerve.
Making matters more complicated when charging on the run is the fact the Lexus is limited to 50kW when rapid charging (most rivals offer a minimum of 100kW, but more often it's 150kW), which means you'll require just shy of an hour to return to 80 percent capacity, which means you'll spend a fair amount of time twiddling your thumbs are motorway service stations. 
To make matters even more challenging, the Lexus uses a CHAdeMO connector for this type of charging rather than the more common CCS. There are currently plenty of the former chargers to choose from, but with the industry moving towards the latter you could be in a bit of a pickle a few years down the line.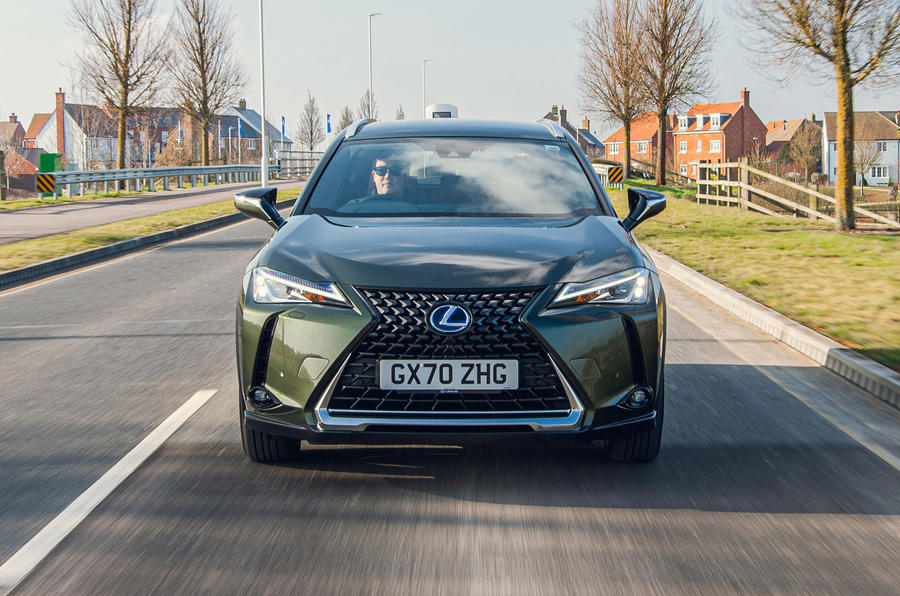 Still, most owners will charge at home using a 7kW domestic wallbox, which will have the battery back up to full charge in around eight hours, which is more or less spot on for an overnight charge. Plus like many EVs you can also preheat or cool the car using a smartphone app, plus set the charging times.
What about the other sensible stuff, like space and practicality?
Once again the Lexus is a bit of a mixed bag. If you're sat up front then there's plenty of space to lounge around in, plus loads of useful storage, including a large glovebox, deep door bins, numerous cubby holders and a lidded box between the seats.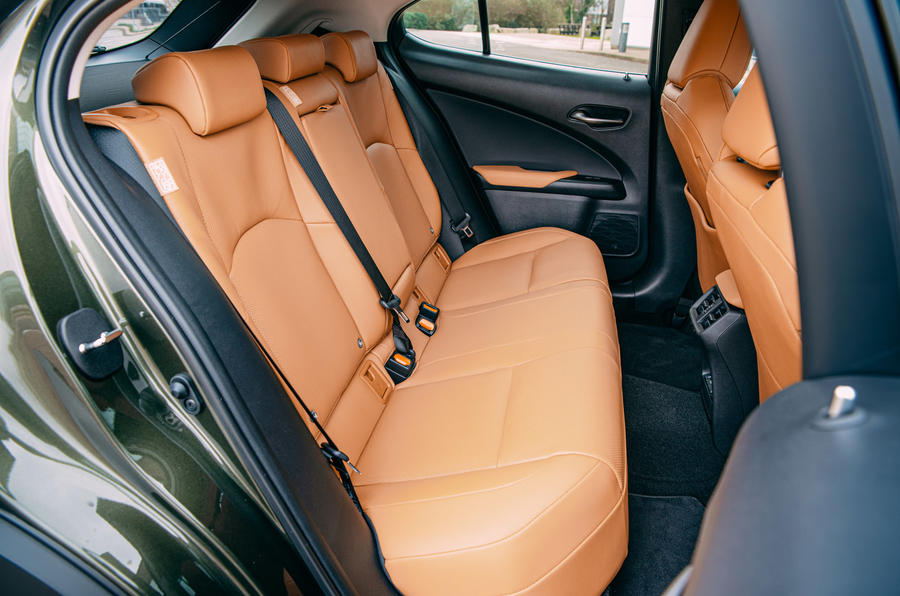 However, while you and your passenger will be comfy, those travelling in the back will feel like they've drawn the short straw. There's just about enough head and legroom for two average-sized adults, but taller occupants will feel cramped. What's more, the combination of small windows and high-backed seats mean grown-ups and children alike will feel claustrophobic.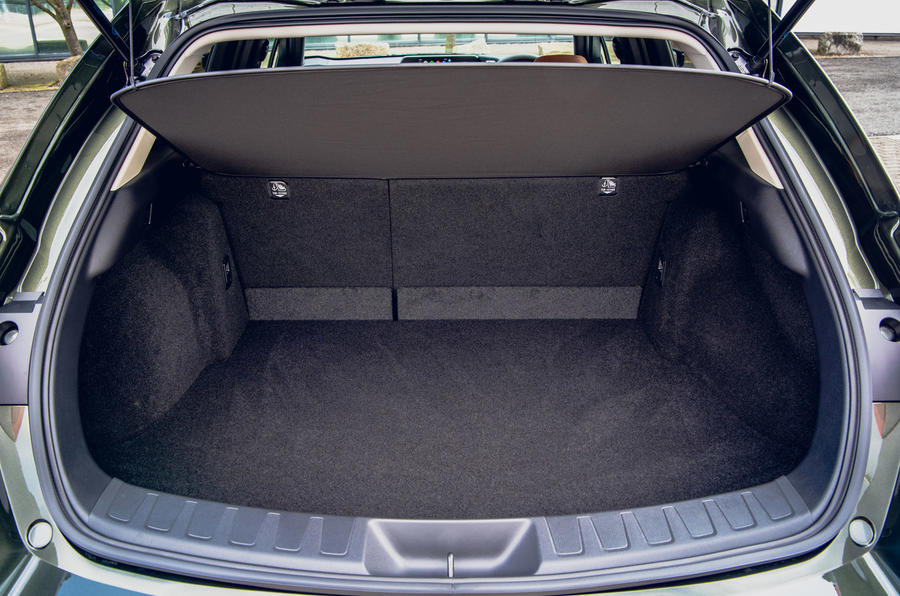 Unlike rivals that are built on a bespoke EV platform the electrified UX shares its structure with the petrol-electric model. Usually this would mean a smaller boot for the zero emissions model as it has to accommodate a large battery pack, but with the Lexus the electric version actually boasts an increase in capacity of 47-litres. That said, at 376-litres overall it's still a lot smaller than most.
Hmmm, anything else I should keep an eye out for?
Well, in recent years Lexus has come on leaps and bounds when it comes to infotainment, but the system in the UX isn't without its quirks. For example, on entry-level models there's a rather small seven-inch screen, which while mounted handily on top of the dashboard looks a little mean compared to the larger units found on rivals.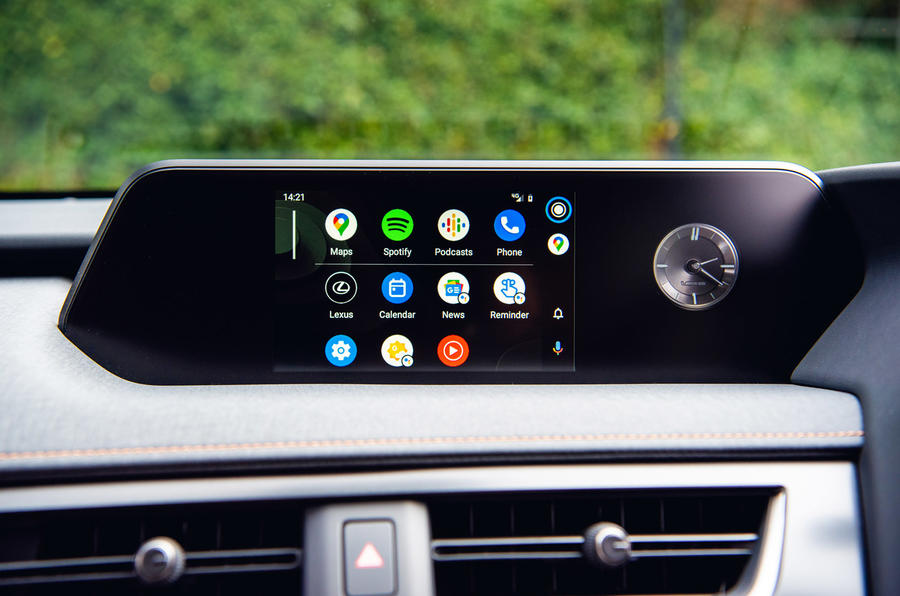 Pay a little more and you get a much larger 10.3-inch display that's both easier to read and to use. Lexus has also finally relented and fitted Apple CarPlay and Android Auto connectivity, making it child's play to link your car to the phone. 
Touchscreen capability is also now included, which is a very good thing because the brand has also insisted on keeping its trademark trackpad touch sensitive controller located on the transmission tunnel. On paper this seems like a good idea, but it's fiddly to use on the move as you need to keep a careful eye on the cursor at the expense of your attention on the road.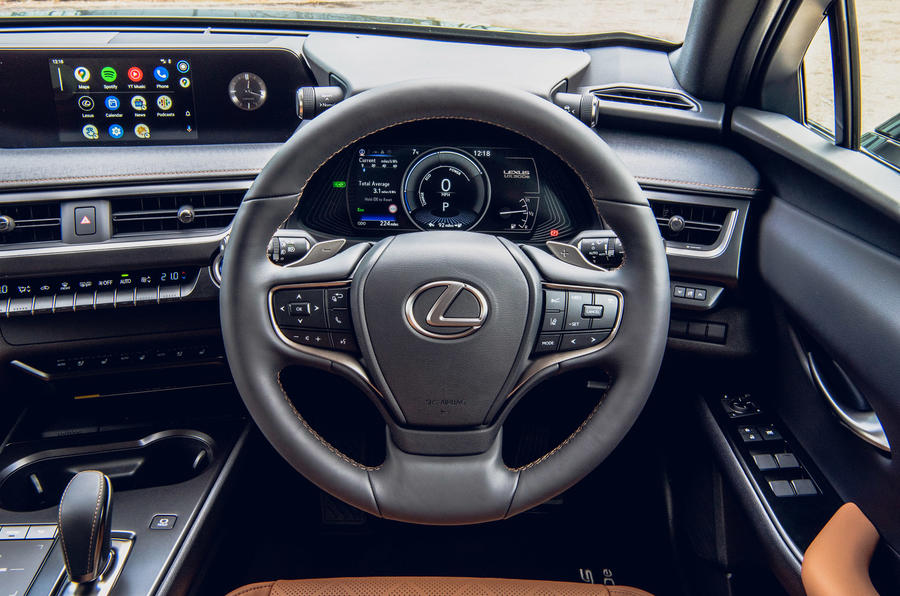 Okay, so what are my alternatives?
Truth is you're spoiled for choice in the premium compact EV SUV sector, with plenty of car makers keen to cash in on the action. Leading the charge is the Polestar 2, which in Long Range guise is quicker and roomier than the Lexus, plus it promises to travel 335 miles on a charge.
You could also consider an Audi Q4 e-tron Sportback, which rivals the UX for style yet has a more practical interior. The smaller battery 35 versions won't go much further on a full battery than the Lexus, but 150kW rapid DC means you'll be on your way sooner.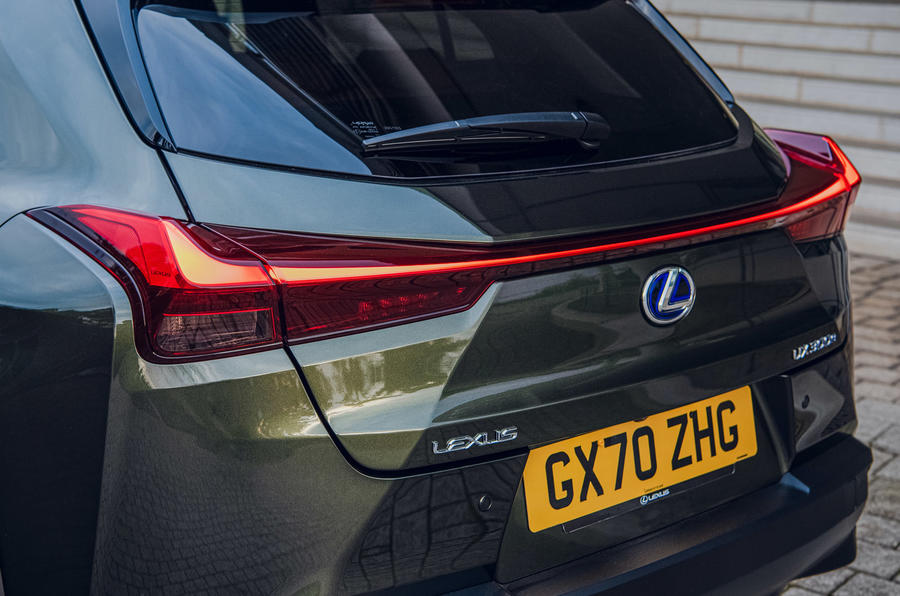 If you're not dead set on an SUV and have a top-of-the-range UX budget, then the Tesla Model 3 saloon offers a roomier interior, truly sensational acceleration and will go up to 360 miles on a charge. It'll also give you access to Tesla's wide network rapid Superchargers.
Verdict
It's good looking, beautifully built, exceptionally refined and effortlessly comfortable, but the Lexus is undermined by that poor range and dated rapid charging set-up. If it fits in with your life then it makes a distinctive choice, but there are more talented and capable rivals out there.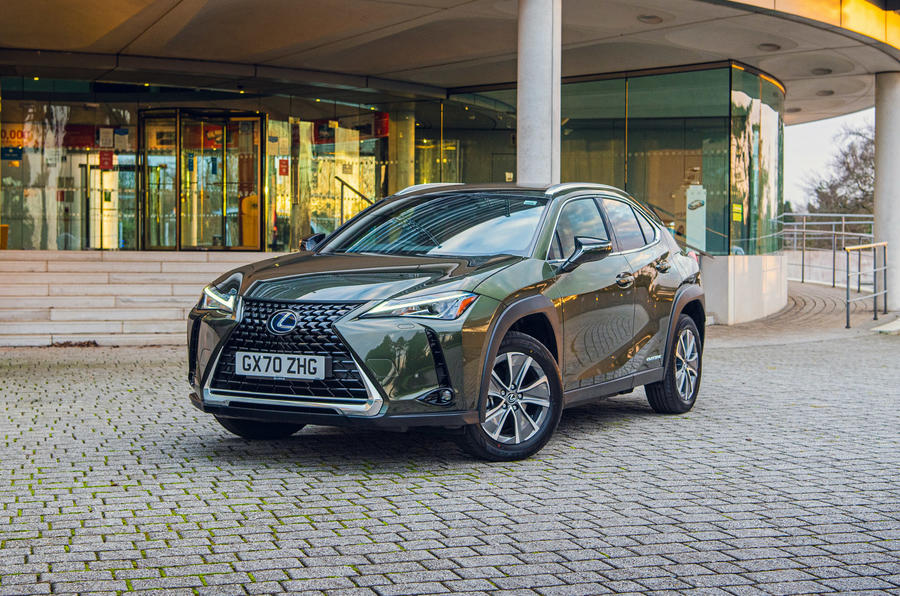 Lexus UX 300e specification
Price from: £41,745
Motors: Electric permanent magnet synchronous
Gearbox: Automatic
Driven wheels: two
Maximum power: 143bhp
Maximum speed: 87mph
0-62mph from 9.7secs
Electric range (official) 124 miles
CO2 emissions: 0g/km
Tyres from: 215/60 R 17
Kerb weight excluding driver: 1785-1840kg
Gross vehicle weight: 2245kg
Height: 1545mm
Length: 4495mm
Wheelbase: 2640mm
Width with mirrors folded: 1840mm
Maximum boot capacity: 315-1339 litres
Rivals
READ MORE
e-CARS
e-BIKES
e-MOTORBIKES
e-SCOOTERS