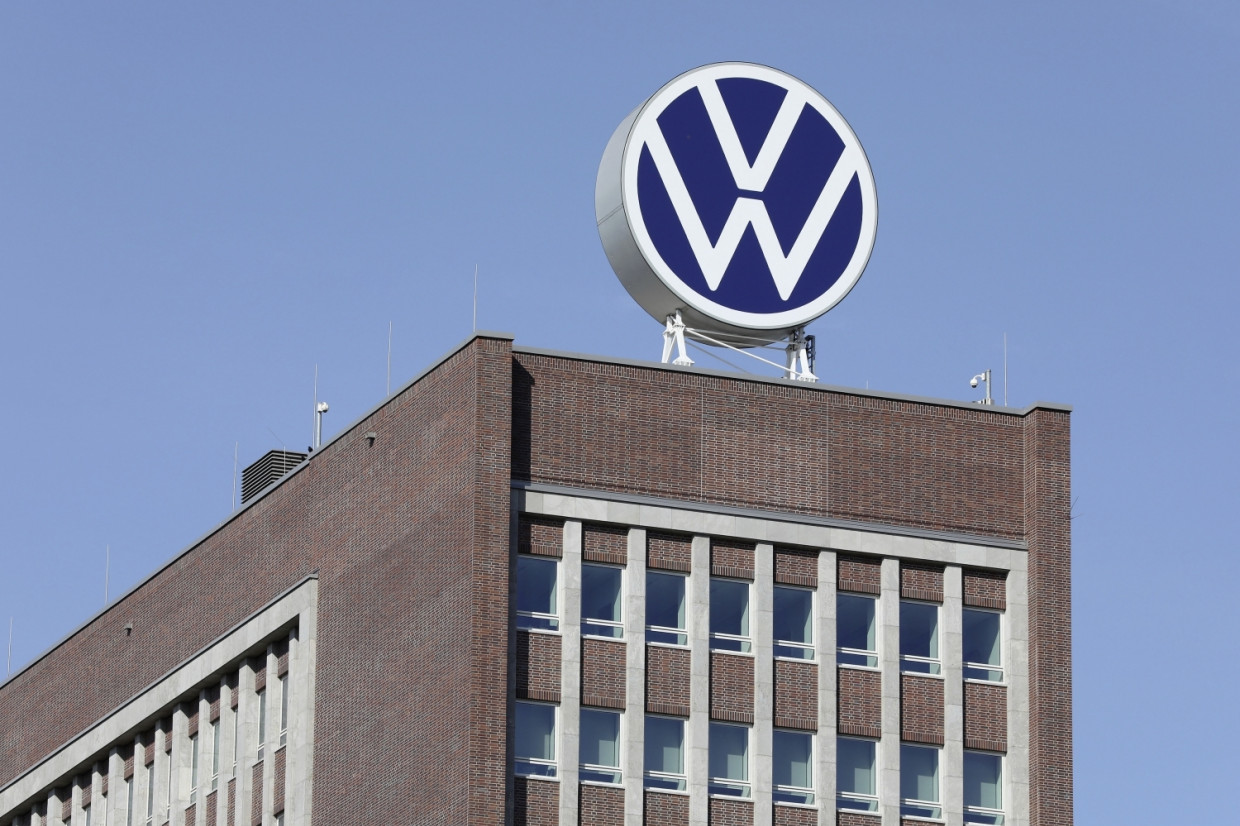 The Volkswagen Group and automotive parts and technology giant Bosch will work together to ramp-up large-scale electric car battery production in Europe. 
The car manufacturer and component supplier have signed a memorandum of understanding to explore ways to create a European battery equipment solution provider, which would also include maintenance for battery cells.
Both companies aim to supply the entire range of processes and components needed for the large-scale manufacture of battery cells and systems.
The huge growth in demand for battery electric cars had led to a corresponding surge in the need for batteries to power them. Most current batteries are produced in South Korea and China, but there is a push to dramatically scale up European production. According to estimates, various companies are planning to build cell factories with a combined yearly output of 700 gigawatt-hours GWh) by 2030.
The VW Group, whose brands include Audi, Bentley, Porsche, Seat-Cupra, Skoda and Volkswagen, has invested heavily in developing a line-up of bespoke EVs across its brands. In order to ensure a supply of batteries, it is aiming to build six cell factories in Europe by the end of 2030, aiming for "cost and technology leadership in the industrialisation of battery technology".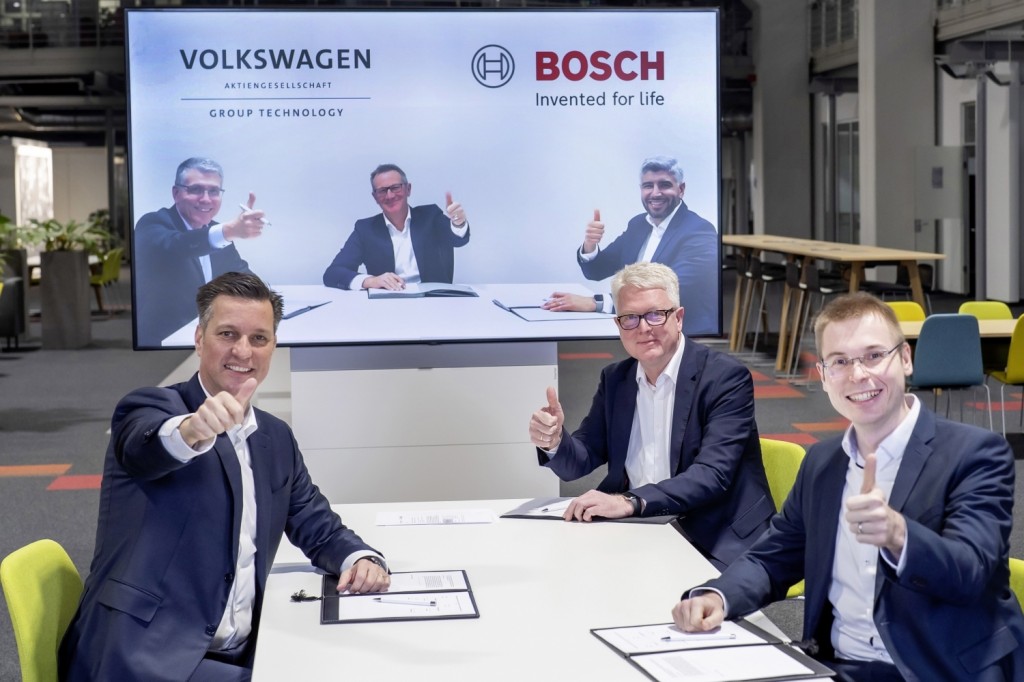 The new partnership would enable the VW Group to draw on the production expertise of Bosch to develop the tools and systems required to make those battery production plants run efficiently – and could also sell that technology to other battery manufacturers.
"Europe has the unique chance to become a global battery powerhouse in the years to come," said Thomas Schmall, board member of VWs technology group.
He explained that there was a growing demand for battery production, adding that new gigafactories would allow VW and Bosch to "explore opportunities to develop and shape this novel, multibillion-euro industry in Europe".
"Together with Volkswagen, we seek a path to industrialise production processes for battery cells with standardised equipment," said Bosch board of management member, Rolf Najork
"With more than 135 years of automotive experience and our proven industrialisation expertise, we want to serve the growing demand for batteries."
Volkswagen and Bosch aim to form the new company by the end of 2022.
READ MORE
e-CARS
The ten best-selling electric cars in the UK
e-BIKES
Cairn Cycles E-Adventure 1.0 e-bike review
Ten e-bikes we're looking forward to in 2022
e-MOTORBIKES
Ten electric motorbikes to look forward to in 2022
Art, sustainability and choppers - the wonderful world of Stirling Eco
e-SCOOTERS
Hypercar firm Bugatti's first electric vehicle is an 18mph e-scooter
Ride-hailing firm Bolt set for UK expansion after big investment
e-WORLD
Veolia to open first UK plant for recycling EV batteries
The new Bobcat T7X is a truly groundbreaking electric digger