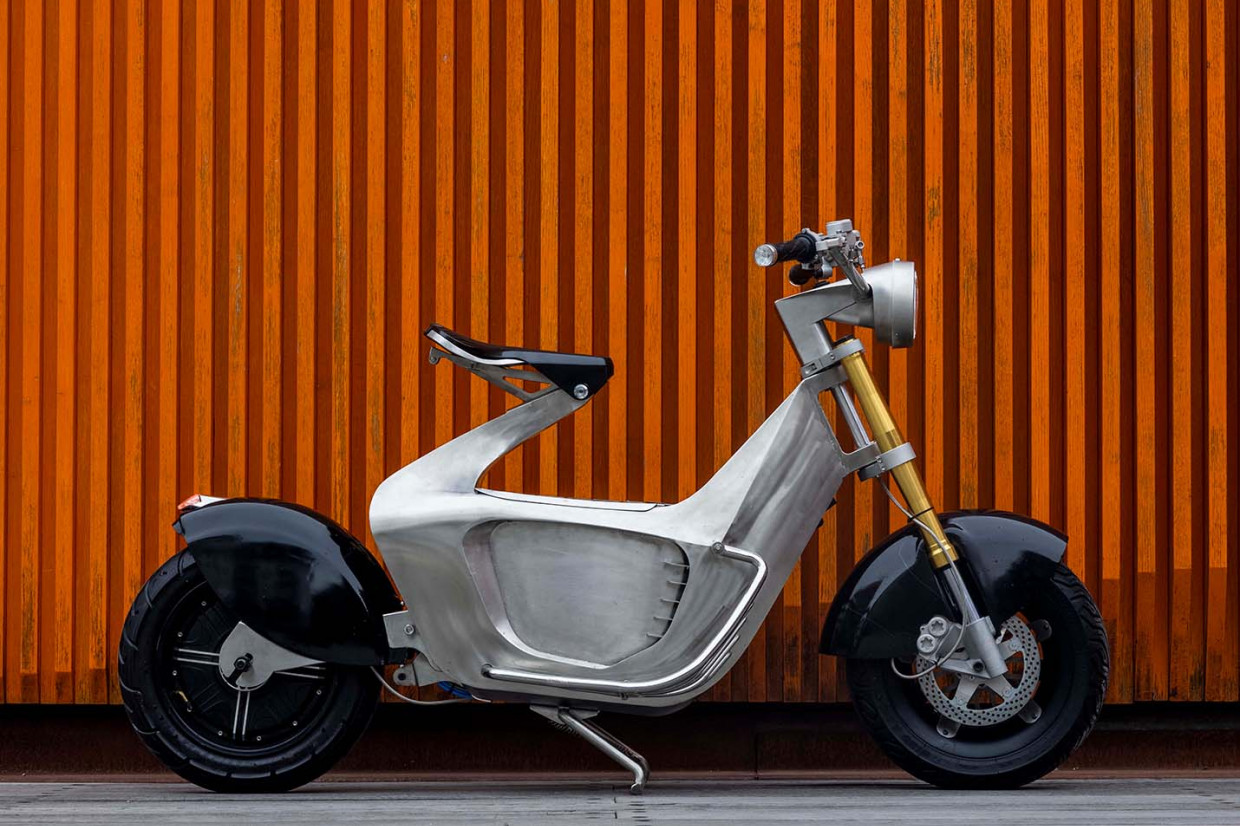 Swedish start-up Stilride is developing a fleet of sustainable electric motorbikes made from a trailblazing new manufacturing process that it has described as 'industrial origami'.
Stilride's first machine built using the process will be called the Sport Utility Scooter One (SUS1), and is set to go on sale in Europe later this year. The body of the SUS1 will be constructed by folding sheets of stainless steel over curves. 
The process, which the firm has dubbed Stilfold, uses robots which are able to fold single sheets of recyclable steel into intricate, lightweight, new structures. Stilride claims the technique will significantly reduce the environmental impact of production.
The electric bike firm claims that the production technique requires 70% fewer components, delivers a 25% reduction in labour costs and 20% reduction in material costs. 
Stilride claims it has 90,000 people on the waiting list for the SUS1, with the first pre-series set to be released to customers in the autumn. It is also planning a range of car bikes and trailers that will be made using the same technique.
Stilride co-founder and CEO, Jonas Nyvang, said, "It's surreal to have now created a high-spec electric motorcycle that's true to that original vision. It meets our commitment to sustainability whilst also having a radical and distinctive design identity.
"Using Stilfold, manufacturers can minimise resource consumption and waste, cut down on labor costs and ultimately reduce the environmental impact of production."
READ MORE
e-CARS
The ten best-selling electric cars in the UK
e-BIKES
Cairn Cycles E-Adventure 1.0 e-bike review
Ten e-bikes we're looking forward to in 2022
e-MOTORBIKES
Ten electric motorbikes to look forward to in 2022
Art, sustainability and choppers - the wonderful world of Stirling Eco
e-SCOOTERS
Hypercar firm Bugatti's first electric vehicle is an 18mph e-scooter
Ride-hailing firm Bolt set for UK expansion after big investment
e-WORLD
Veolia to open first UK plant for recycling EV batteries
The new Bobcat T7X is a truly groundbreaking electric digger