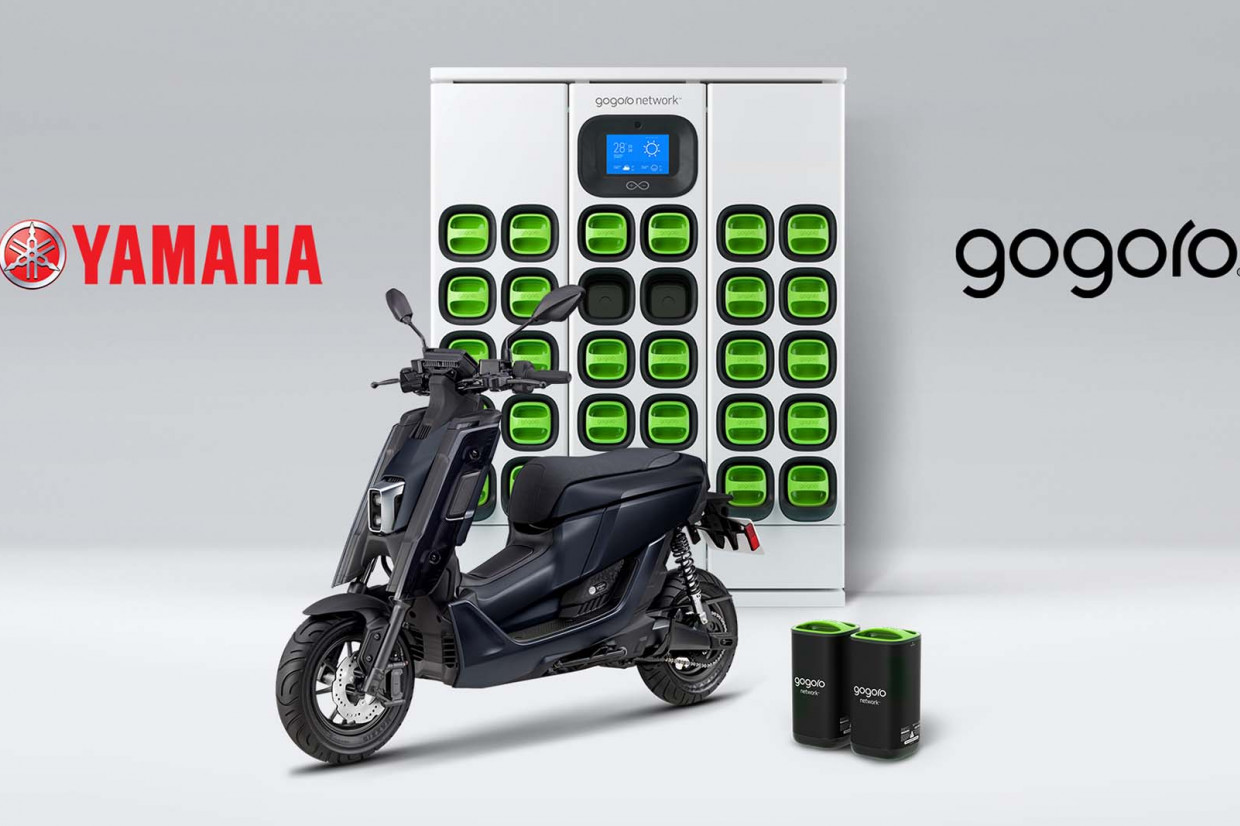 Leading motorbike manufacturer Yamaha has revealed the EMF as its second electric scooter with swappable batteries.
The Japanese firm has developed the new machine with battery swap specialist Gogoro. It will launch first in Taiwan, but could be expanded to other markets in the future.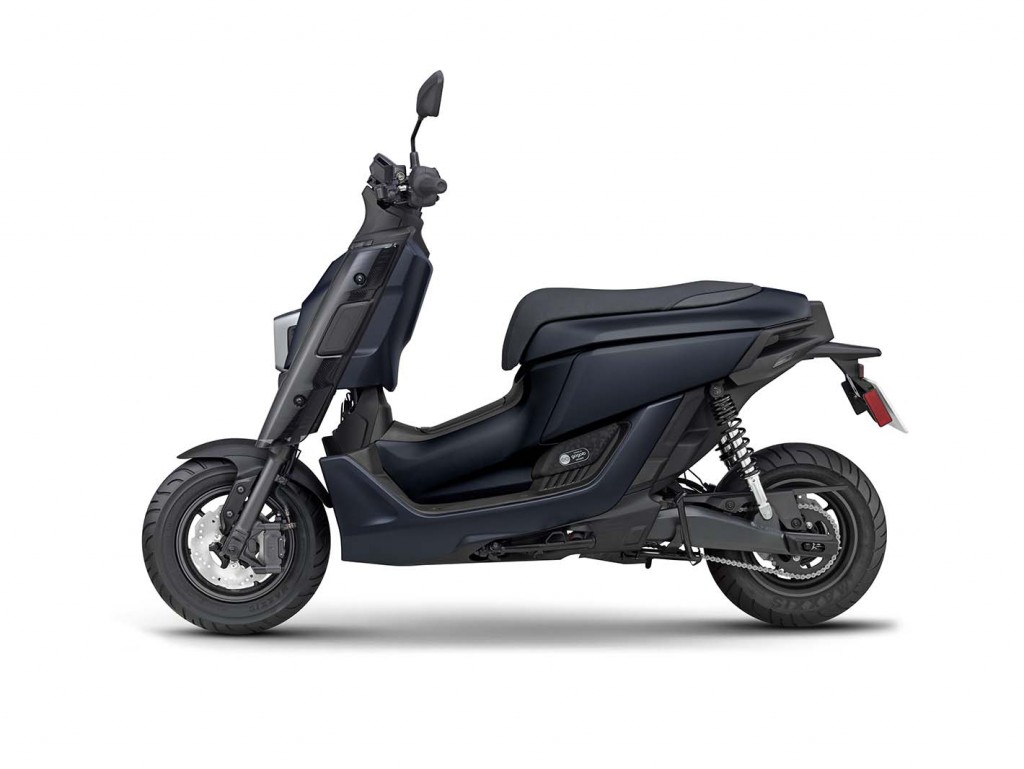 Yamaha launched the EC-05 in Taiwan in 2019 and was based on the platform of the Gogoro production vehicle while the new EMF scooter chassis has been designed by the Japanese firm, using a Gogoro Design Kit.
The brand says the EMF's distinctive design "sets itself apart from other two-wheeled EVs to date" and its small diameter wheels help to provide better acceleration.
Although the full technical specification has not been released it is expected that the EMF will be powered by a 7.6kWh battery, with a 0-31mph time of around 3.5 seconds. 
Thanks to the collaboration between Yamaha and Gogoro, the EMF will be able to use the numerous Gostation battery-swapping stations installed in Taiwan.
Riders of the EMF electric scooter will be able swap their used battery for a fully charged unit from any of the stations available, allowing for longer commutes while removing the need for public charging.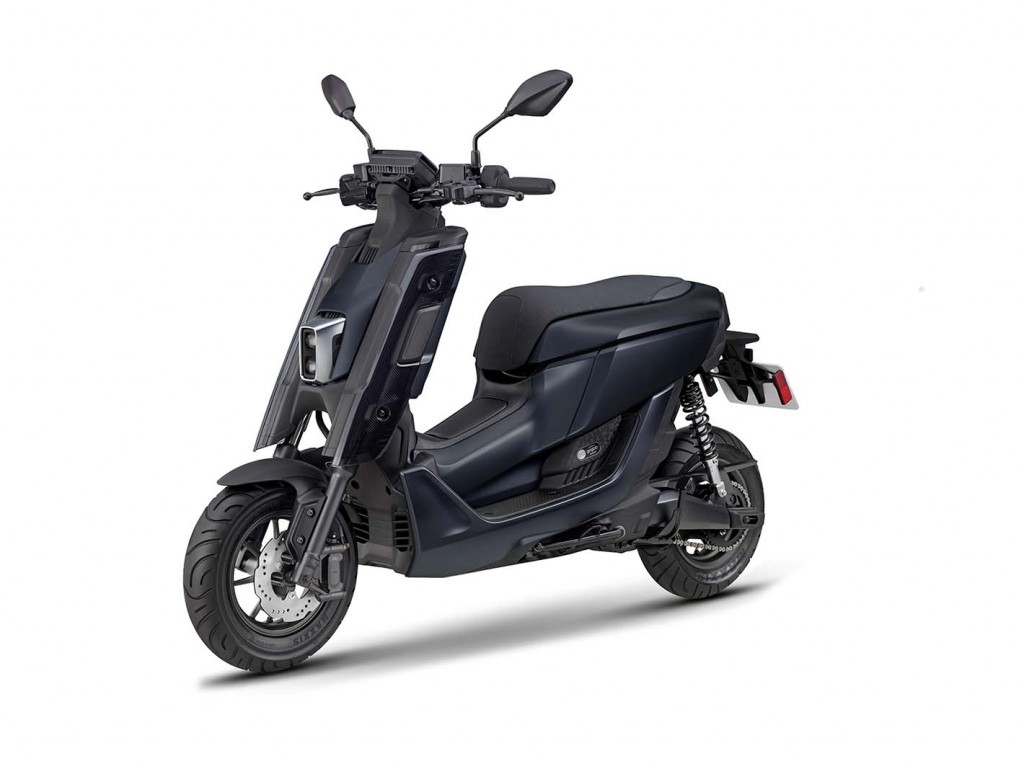 Yamaha set out a number of plans in order to achieve the goal of carbon neutrality by 2050.
The brand says that the EMF is a "strategic electric vehicle" that has been introduced into the Taiwanese market to help reduce its CO2 emissions by 90% by 2050 on use of sold products. 
READ MORE
e-CARS
The ten best-selling electric cars in the UK
e-BIKES
Cairn Cycles E-Adventure 1.0 e-bike review
Ten e-bikes we're looking forward to in 2022
e-MOTORBIKES
Ten electric motorbikes to look forward to in 2022
Art, sustainability and choppers - the wonderful world of Stirling Eco
e-SCOOTERS
Hypercar firm Bugatti's first electric vehicle is an 18mph e-scooter
Ride-hailing firm Bolt set for UK expansion after big investment
e-WORLD
Veolia to open first UK plant for recycling EV batteries
The new Bobcat T7X is a truly groundbreaking electric digger