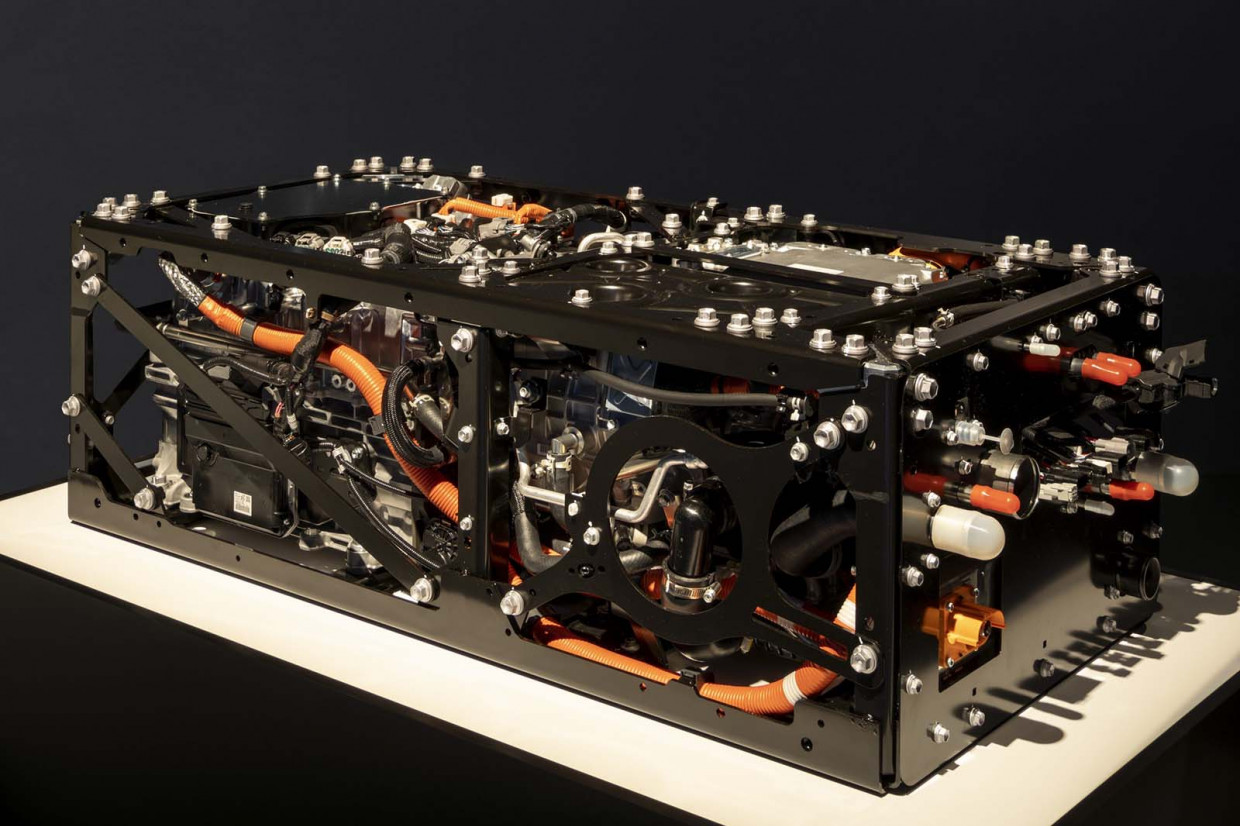 Toyota will trial the use of hydrogen fuel cell modules based on those featured in the Toyota Mirai in hydrogen-electric hybrid trains.
The modules will be used in a demonstration train which forms part of the testing phase of the European FCH2 Rail project in Spain. That scheme is developing technology allowing electric trains to continue zero-emission running on tracks without overhead power lines.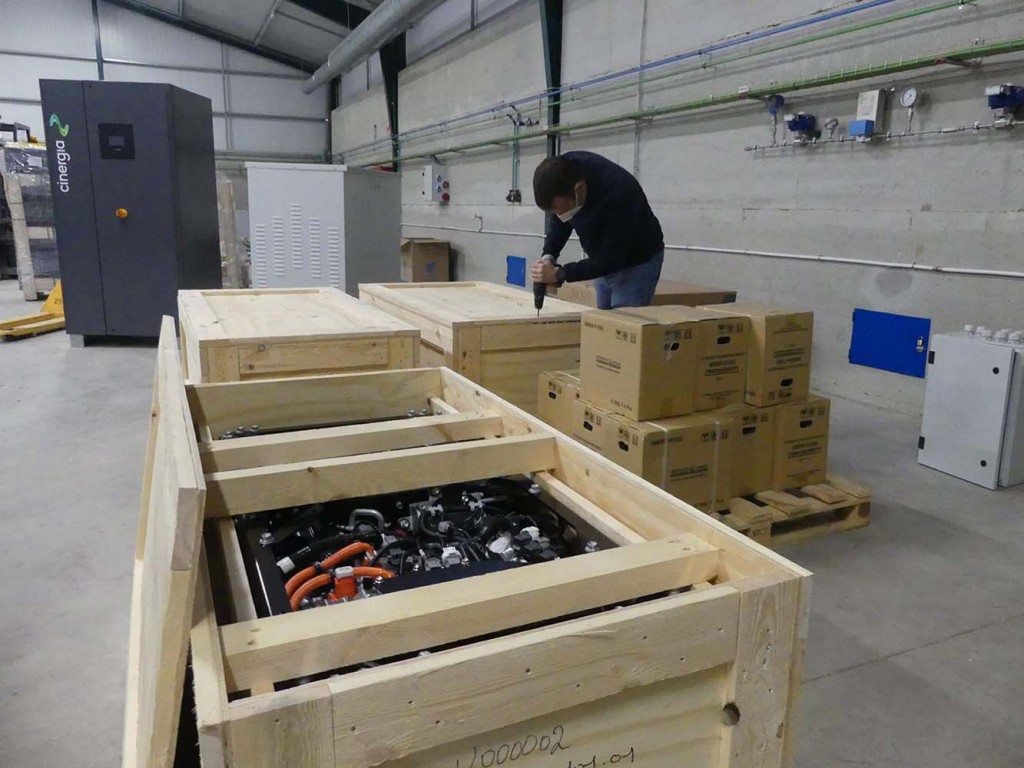 The demonstrator train will be able to switch to power drawn from a hydrogen fuel cell module when overhead power lines are not available, potentially allowing them to replace diesel trains.
So far the Japanese car manufacturer has built six hydrogen fuel cell modules based on the second generation of cells found in the Mirai. 
Toyota says its second generation hydrogen fuel cells are more compact, more powerful and help the Mirai to achieve 30% more driving range. 
The module will be tested at Spain's national hydrogen and fuel cell technology testing centre, Centro Nacional del Hidrogeno (CNH2) before being installed in the CIVIA electric commuter train.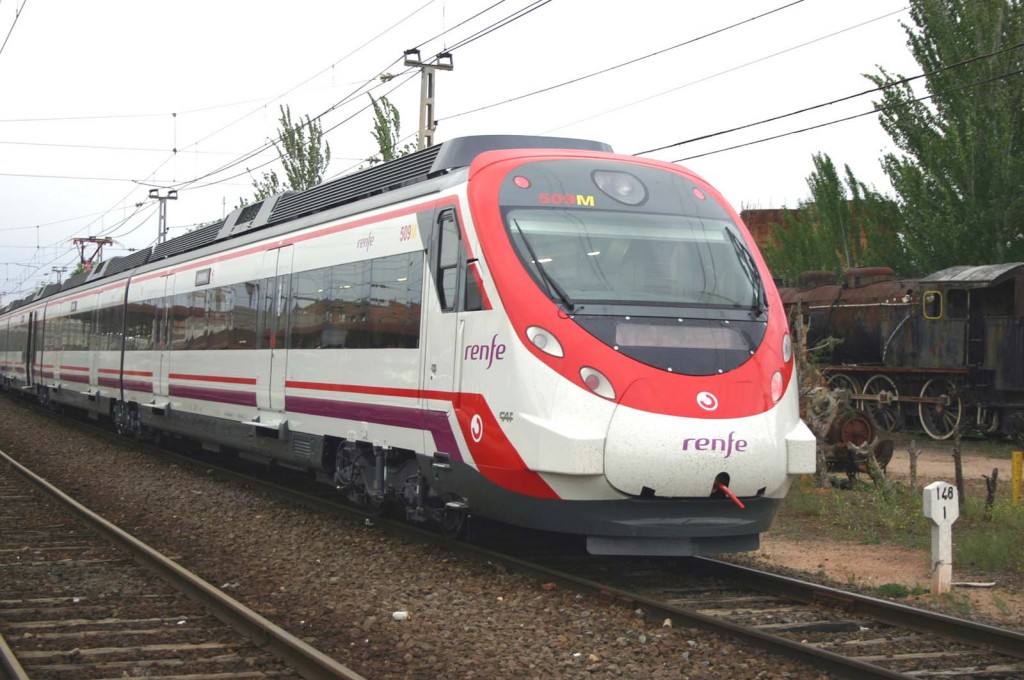 Final testing will involve incorporating Toyota's fuel cell modules into a Fuel Cell Hybrid Power Pack that can combine electricity supplied from an overhead line with a hydrogen fuel cell and battery.
When there are no overhead lines to supply electric power to the train, energy will automatically be sourced from the Fuel Cell Hybrid Power Pack.
Once initial testing has been complete, Toyota will then start trial runs which will take place as part of the approval process for Spanish and Portuguese rail lines. 
READ MORE
e-CARS
The ten best-selling electric cars in the UK
e-BIKES
Cairn Cycles E-Adventure 1.0 e-bike review
Ten e-bikes we're looking forward to in 2022
e-MOTORBIKES
Ten electric motorbikes to look forward to in 2022
Art, sustainability and choppers - the wonderful world of Stirling Eco
e-SCOOTERS
Hypercar firm Bugatti's first electric vehicle is an 18mph e-scooter
Ride-hailing firm Bolt set for UK expansion after big investment
e-WORLD
Veolia to open first UK plant for recycling EV batteries
The new Bobcat T7X is a truly groundbreaking electric digger