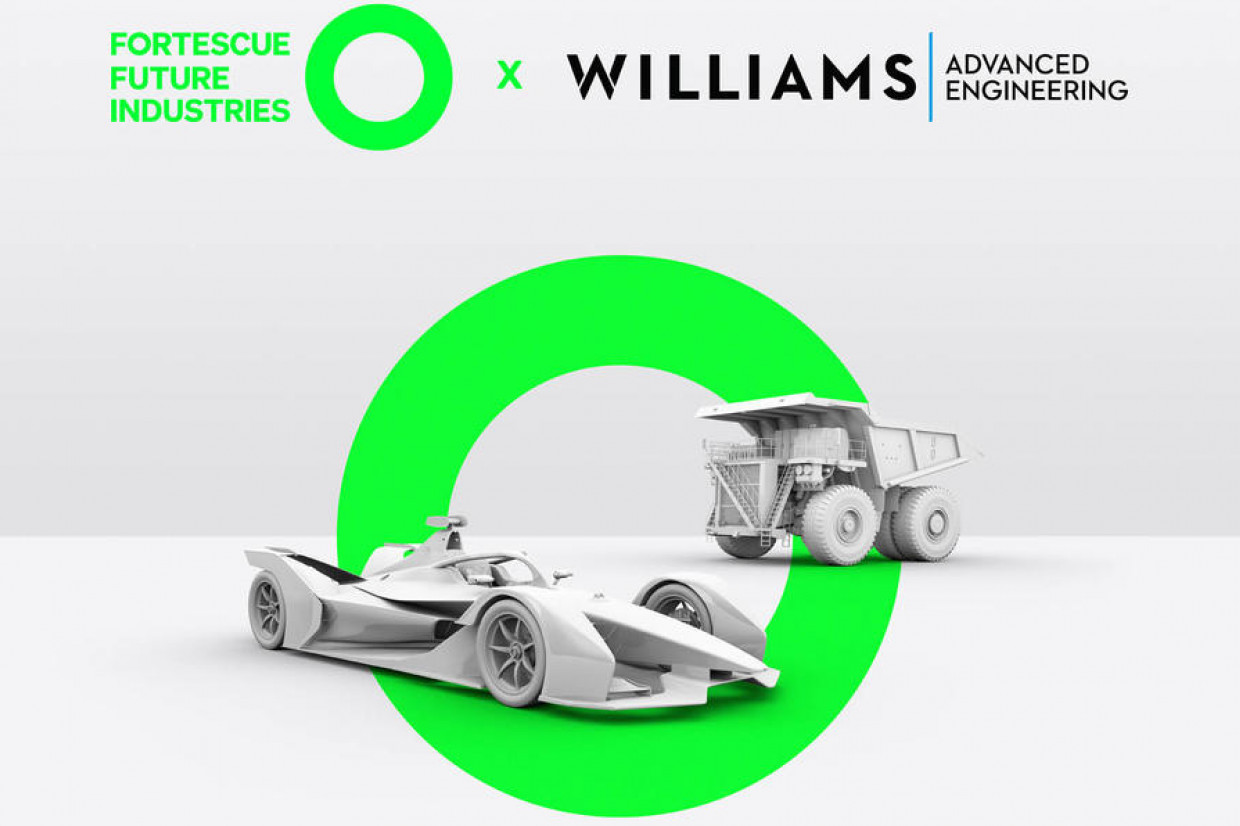 Iron ore mining giant Fortescue Metals Group is aiming to use Formula 1-inspired technology to reach net-zero emissions by 2030 after buying Williams Advanced Engineering (WAE).
The Fortescue Future Industries division of the Australian firm has paid £164 million to acquire WAE, which was founded by the Williams Formula 1 team in 2010 and now specialises in high-performance better systems and electrification. The Williams F1 team sold a majority shareholding of WAE to EMK Capital in 2019.
Fortescue started working with WAE last year to develop a prototype battery for a large electric truck, and wants to use the expertise of the firm to accelerate its development of green industrial transport equipment as it bids to slash its carbon emissions. 
For that project, WAS is developing a bespoke battery that will be integrated into a 240-tonne mining haul truck at Fortescue's mine in Pilbara, Western Australia.
The firm says that it will use WAE technology to reduce emissions from its 1.86-mile freight trains, 400-tonne heavy duty haul trucks and other industrial heavy mobile equipment. Fortescue Future Industries is working on technology such as 'green' hydrogen.
Fortescue founder Andrew Forrest said the deal was "the key to unlocking the formula for removing fossil fuel powered machinery and replacing it with zero carbon emission technology, powered by FFI green electricity, green hydrogen and green ammonia."
WAE was initially founded to find alternate uses for the kinetic hybrid systems the Williams F1 team developed in the late 2000s, but has greatly expanded its reach since then and has projects that span automotive, motorsport, defence, aerospace and healthcare.
Among other projects, it has developed batteries for the Formula E and Extreme E electric championships, developed EV platforms and has worked with the British Paralympic Snowsport team to develop equipment.
READ MORE
e-CARS
The ten best-selling electric cars in the UK
e-BIKES
Cairn Cycles E-Adventure 1.0 e-bike review
Ten e-bikes we're looking forward to in 2022
e-MOTORBIKES
Ten electric motorbikes to look forward to in 2022
Art, sustainability and choppers - the wonderful world of Stirling Eco
e-SCOOTERS
Hypercar firm Bugatti's first electric vehicle is an 18mph e-scooter
Ride-hailing firm Bolt set for UK expansion after big investment
e-WORLD
Veolia to open first UK plant for recycling EV batteries
The new Bobcat T7X is a truly groundbreaking electric digger