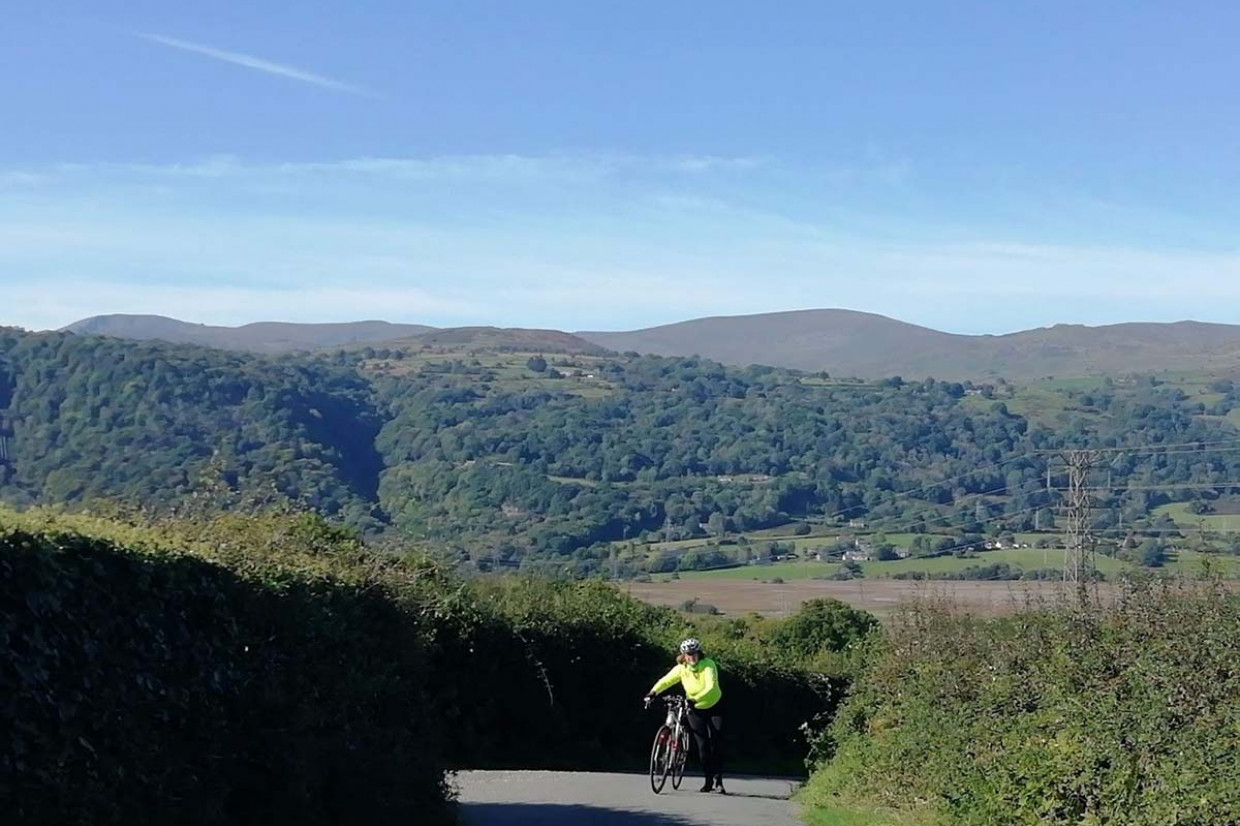 As the crude contraptions of earlier days with poor battery range and questionable aesthetics have now been replaced by capable machines, is it any wonder we've seen such a tremendous boom in the popularity of electric bicycles?
Motorised assistance increases the loads people can carry on a bike – as we have seen with the rise of e-cargo bikes in cities – and they allow people to ride without raising their heart rate or effort level exponentially. Making something easier to do is the core element of technological invention. Therefore, developing electric bikes and ensuring cycling is more accessible to wider society is a step forward.
Electric bike FAQ: everything you need to know 
Taking something as simple as the bicycle and adding a motor and battery might seem unnecessary to some, but can be a life-saver to those who use this technology. To get a better idea of just how electric bikes and trikes can transform lives, I spoke to four people who use them. 
The keen cyclist recovering from a heart condition
Jonathan Grant, a 64-year-old retiree bought his Ribble Endurance SL e when he experienced atrial fibrillation (AF) just over two years ago. Instead of the condition keeping him from cycling, Grant used his e-bike as an aid in his recovery.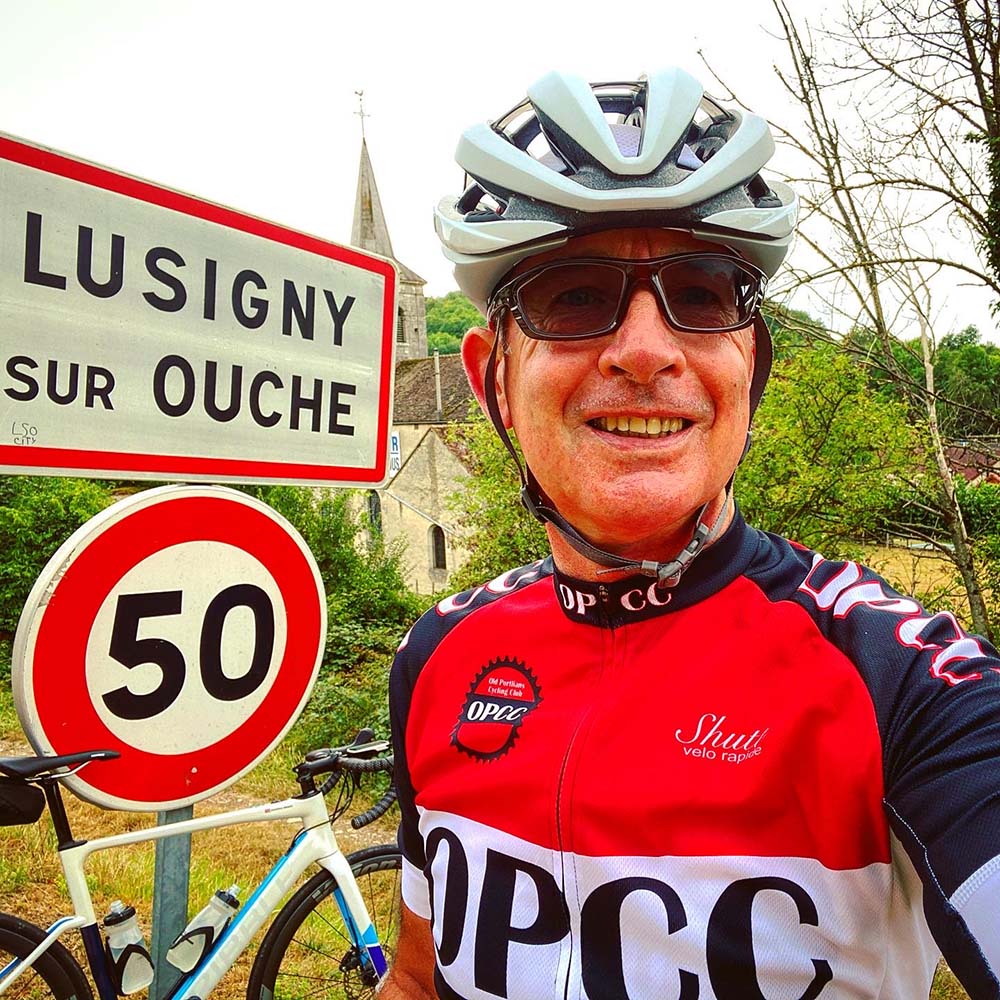 "After my first bout of AF 30 months ago when I had to keep my heart rate below 112BPM. It meant I could get out and exercise and ride with friends who I would normally ride with. It meant that as soon as I had a corrective procedure for my AF, I was fit enough to get back on my unassisted road bike and have a reasonable level of fitness."
Grant's electric road bike gives him a range of about 62 miles, but he also uses a range extender to double the distance he can travel or use a higher level of assistance. Given he also underwent a triple heart bypass in 2010, the fact he still rides these distances is inspiring, although not everyone out on the road is as welcoming of e-bikes as he would like.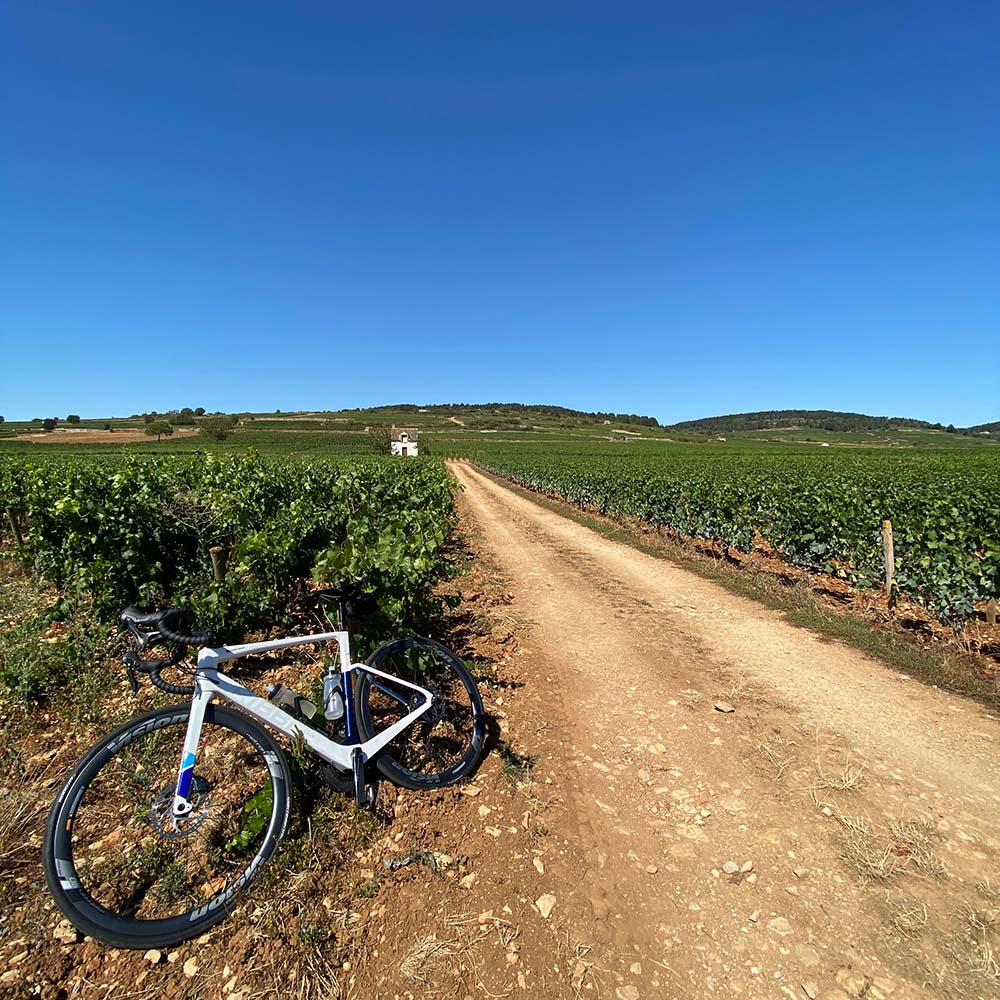 "My club mates and friends are happy to ride with me when I'm 'assisted' but I have come across riders who don't like it when I pass them. I'm old school so I do give them a 'hi' as I pass, some see this as an insult and then proceed to batter themselves for the rest of the hill or on the following terrain trying to catch me! 
"Some call it cheating, I disagree. I'm not cheating anyone. Strava doesn't record KOM segment times when I record the ride as an e-bike ride, I don't race (not for a long time!), and I don't ride sportives anymore. I ride for me, my sanity and my health."
The trail rider recovering from a knee replacement
Ian Howarth in Lytham St Annes, Lancashire, purchased his e-bike two years ago after trying out his wife's on a trip in Europe. A Giant Explore E+ gravel bike, it's perfect for exploring the mountains and trails in Spain, France and along the coastline of Lancashire. 
"My bike at home is used for three main purposes. Living on the coast, it is always windy. Some days this may be prohibitive, but the e-bike makes it possible to go out. Some days I just can't be bothered to put the extra hard work in but still want to go out, so out comes the e-bike. And finally, there are times when the body isn't functioning right due to injury, so some assistance is needed. The e-bike gives me the flexibility to vary the effort, turn my nose up at the weather or simply ride and appreciate the surroundings."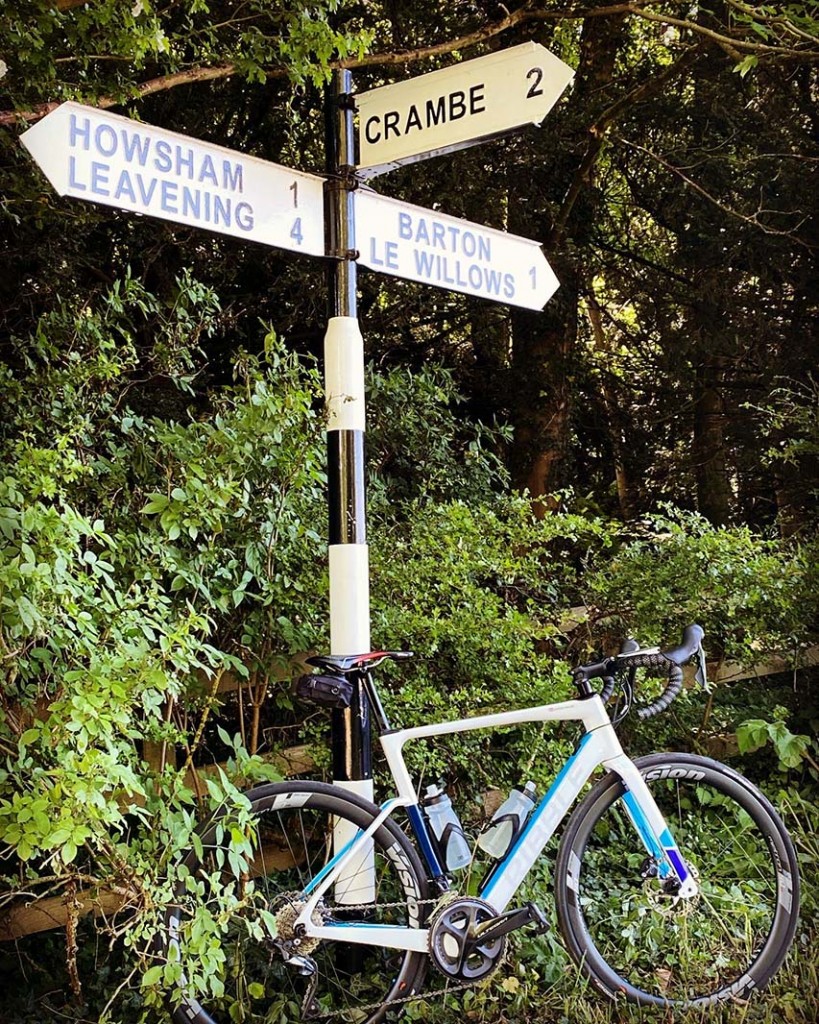 In late 2021, however, Howarth discovered his e-gravel bike can serve as more than a leisure tool. 
"After a total knee replacement on 15/12/21, the e-bike has been a key part on the road to recovery. The bike is pedal assist, so the effort you put in can be as much – when you don't switch on the power – or as little – by using full boost top speed – as you choose. 
"People who think that e-bikes are for the elderly or those who want to cycle without the effort need to re-educate themselves. The potential it can give all ranges of people to up their level of exercise is limitless. Anybody who is outside and exercising has earned my respect. If we can get the infrastructure in this country correct then so much the better."
Using an e-trike to regain confidence on the roads 
Lack of infrastructure and fear of dangerous roads are the greatest barriers to getting more people on bikes. The 2020 National Travel Attitudes Survey (NTAS) reported that "two-thirds of adults feel that it is too dangerous to cycle on the roads". Riding a bike, particularly in urban areas, should be easy and accessible to all, not just those with 10 years of riding experience and the inability to feel fear. 
One person fighting for this and more in her work as a researcher at the University of Salford in Healthy Active Cities is Harrie Larrington-Spencer. In 2021 she bought an electric cargo trike four years after suffering nerve damage in her left arm, causing reduced strength and function in her left hand and arm after being hit by a driver, but she was initially hesitant to do so.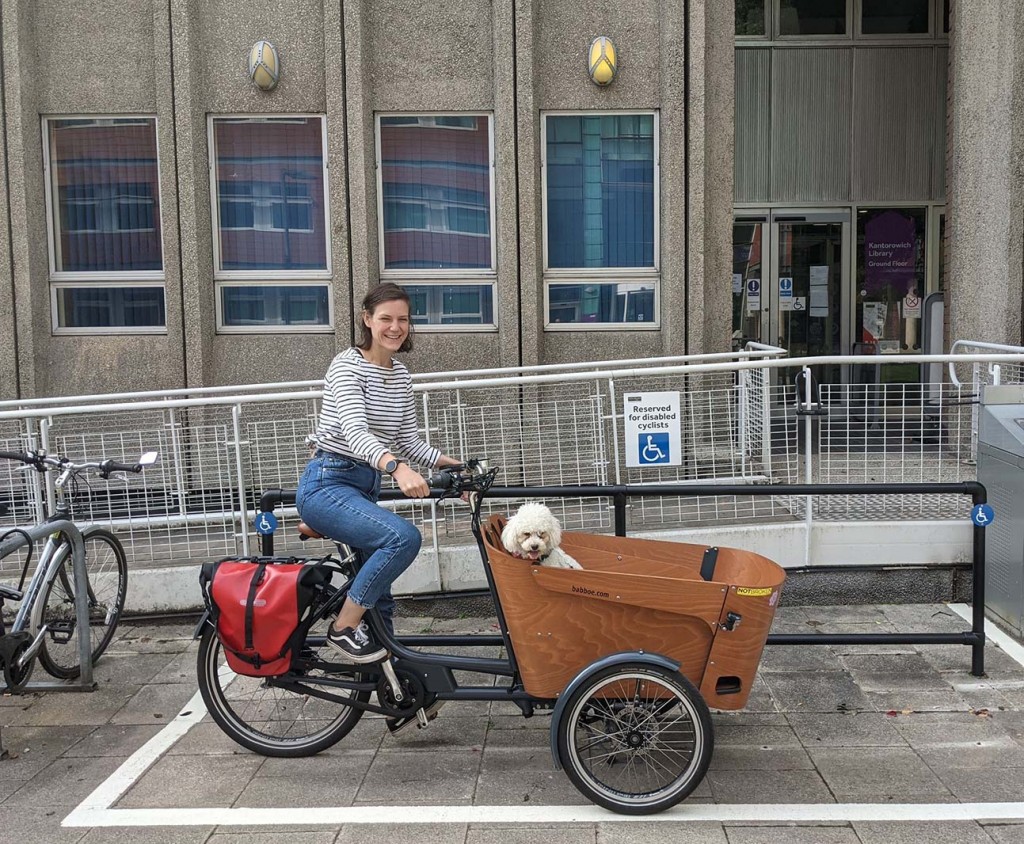 "I was worried what other people would think about me cycling a trike – but in reality, that was my own internal ableism that I needed to get over. Having the trike means so much. It's freedom, fun and enjoyment."
Unfortunately, her freedom is often somewhat curtailed by poor planning by councils. 
"With the trike, I do find that I am stopped from accessing many traffic-free walking and cycling routes. This is because councils often put up barriers to stop motorcycles, but they also prevent access for disabled people and our mobility aids."
These barriers and similar policies need to be addressed if we hope to encourage more people to ride. Electric trikes and other adapted bikes give people like Larrington-Spencer – someone who also has a chronic illness – the ability to ride even when energy levels are low.
"I sometimes lack energy, so having the electric assist is amazing at enabling me to keep cycling. I think the focus of electric – and it's a really important focus – is that it enables people to ride a much longer distance.  And for people with reduced energy, it really makes cycling a lot more doable. This is definitely the case for me."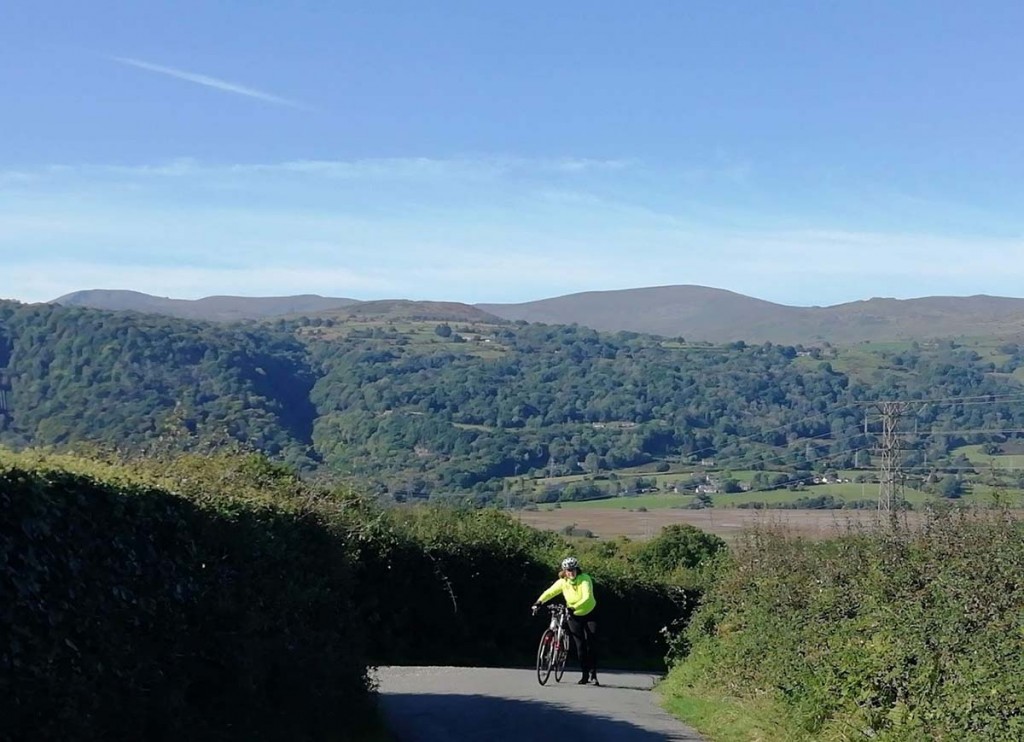 Until 2017, Larrington-Spencer's relationship with cycling had looked quite different, cycling on the road and touring across countries with ease after a childhood filled with bikes. However, rather than giving up cycling, she found her electric trike, the Babboe Flow, provides independence and the opportunity to connect with her family. 
"It's such a practical way to get around Manchester, it's low cost, it's healthy and it's really fun. We cycle for all our everyday journeys like going to the shops, the park to walk our dog Frida, going to meet friends. Often if we are cycling together one of us will sit in the cargo bucket and the other will cycle and it means that we can chat. It sounds prosaic perhaps, but it changes the meaning of these everyday journeys from being mundane chores to family activities (me, my husband and our dog)."
The retiree using an e-bike to go further on rides
Using an electric bike to connect with her husband Johnny is one of the main reasons Rebecca Halliday, a retired primary school teacher, bought her Orbea Gain electric road bike.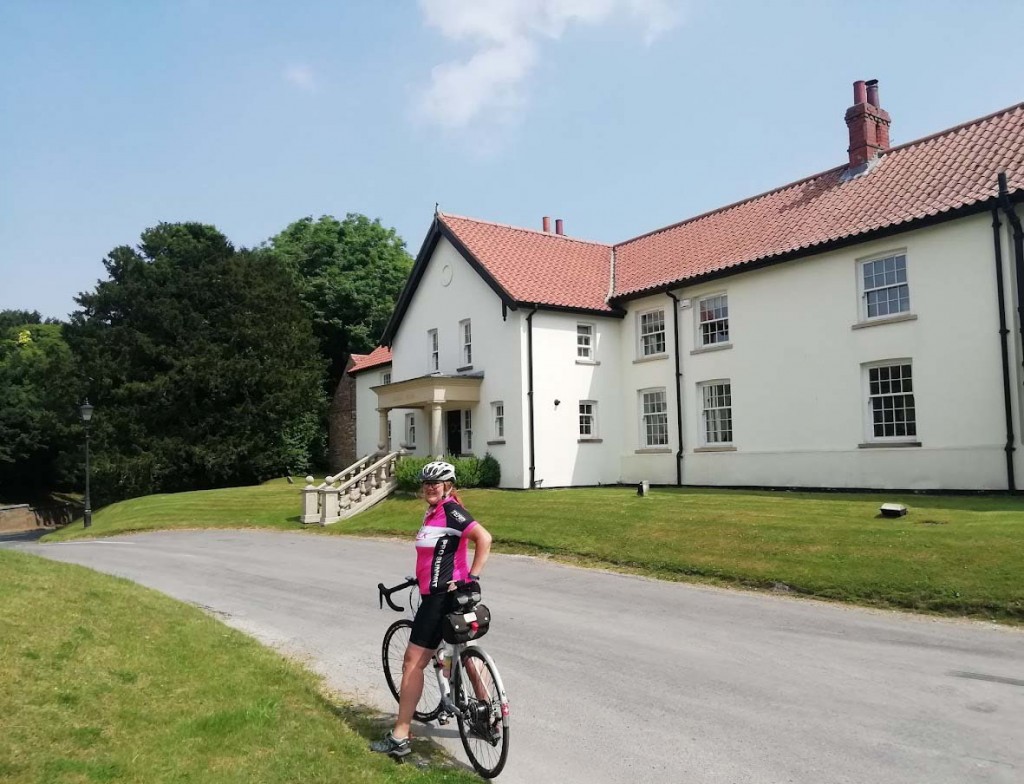 "On my non-e-bike when Johnny said let's go for a ride, my heart would sink, but now I know I can do it. Depending on where we go I can ride further, do more, and I enjoy it doing me some good. I have a bike with the Ebikemotion hub motor which gives me enough oomph. I am so much happier out on it and I have more confidence in my ability with the little bit of help I get from it."
Whereas before she would struggle on the climbs, Halliday's e-bike has given her the confidence to ride further and explore new places. 
"We tend to go where there are good views and interesting locations. I have been up Cragg Vale a few times, and there's always the canal. We usually take the bikes in the Campervan, though less so in winter, but anywhere we end up we might cycle. Even though Johnny tends to go for the big hills!"
Electric bikes and trikes are undoubtedly one of the best modernisations of a more traditional 'vehicle' in recent history, the benefits of which are finally beginning to be seen from a wider perspective. E-bikes help provide transport and keep people fit and healthy, supplying all the perks of an unassisted bicycle, but for far more people. 
READ MORE
e-CARS
The 10 electric cars with the longest range
e-BIKES
Desiknio Pinion C1.9 Classic e-bike review
Ride for a worthy cause: Big Issue eBikes launches in Bristol
e-MOTORBIKES
Triumph reveals first electric TE-1 motorbike
BMW CE 04 electric scooter review
e-SCOOTERS
Superpedestrian Link e-scooter: first ride
The new battery tech designed to make e-scooters more sustainable
e-WORLD
New Candela C-8 electric hydrofoil has first 'flight'
Awake Ravik S 22 aims to take electric surfboards to the extreme