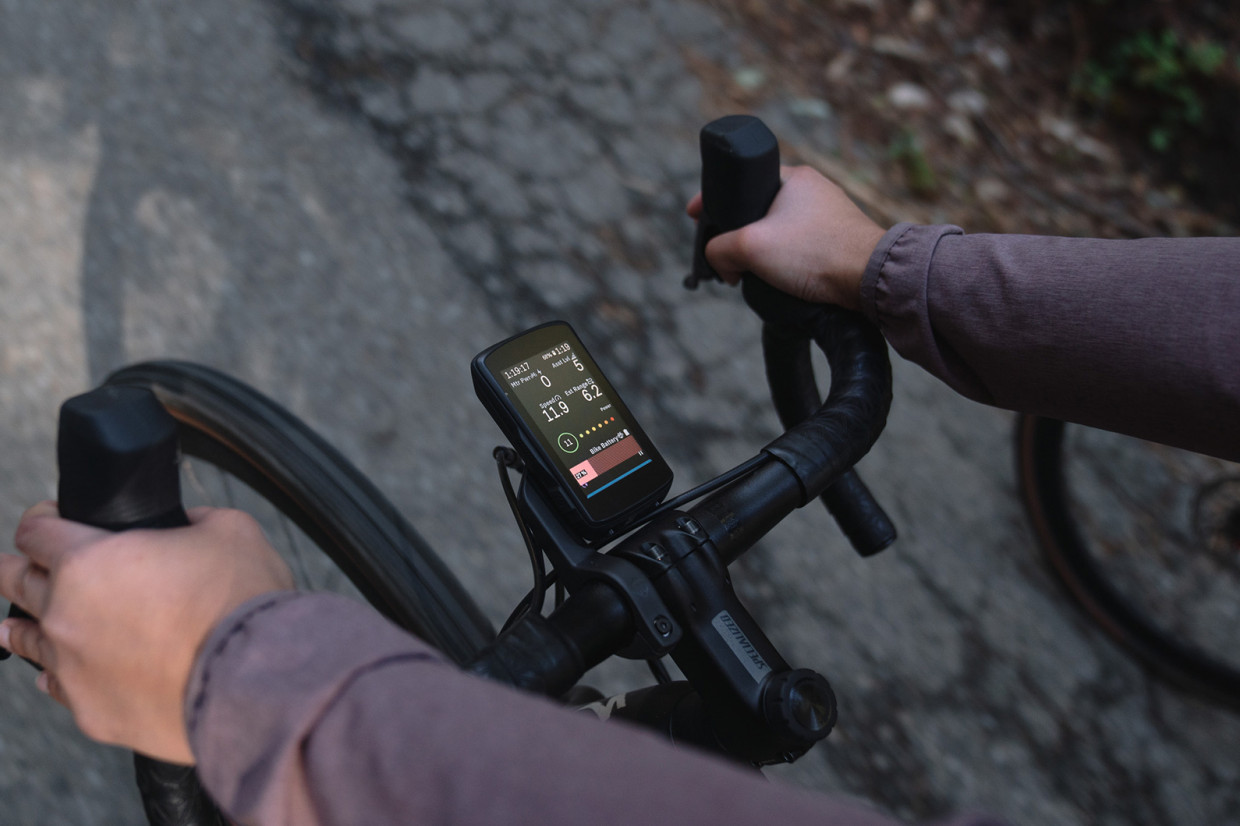 Hammerhead, the creator of the popular Karoo and Karoo 2 cycling computers, has released an update focused on electric bike users.
Riders who have bikes that support the ANT+ LEV display will be able to add new data from their e-bike to their Karoo 2 head unit, and visualise the data they want during the ride.
So, what sort of thing can you view with this update?
- Range remaining versus route distance remaining

- Battery burn rate

- Estimated range remaining

- Battery life

- Bike motor power & combined power

- Assist mode or level


Additionally, when using the Karoo 2 with your e-bike, it will save the data to a .FIT file which will be properly tagged as an e-bike ride when uploaded to Komoot or Strava, so you no longer have to manually edit your ride (or deal with it being flagged when you steal a QOM/KOM from a non e-biker).


While this is great for some e-bike users, it's important to point out that not all electric bikes use ANT+ LEV and thus won't be able to sync this type of data to your device. At the moment, most Giant e-bikes from 2020 onwards and Specialized Turbo e-bikes from 2019/2020 onwards are compatible.


Wahoo and Garmin also have ANT+ LEV compatibility on some of their cycling computers, although some of the data that will be provided to the Hammerhead Karoo 2 is unique to their software. Keep your eyes peeled to Move Electric website in the coming months for an in-depth review of these features.


Still, this update is exciting for data geeks and those who want to understand more about what is going on in their e-bike. Whether you suffer from range anxiety or want to know exactly how much power your e-bike motor is contributing, it'll be a welcome addition for many e-bike riders that already use the Karoo 2 computer.
READ MORE
Subscribe to the Move Electric newsletter
e-CARS
Ten electric cars we're excited for in 2023
Getting an EV sideways: how easy is it to drift a Kia EV6 GT?
Q&A: Jaguar Racing's Sam Bird and Mitch Evans on Formula E's new era
e-BIKES
Ten electric bikes we're excited for in 2023
Can you get fit using an electric bike?
e-MOTORBIKES
Ten electric motorbikes we're excited for in 2023
Super Soco TC Max electric motorbike review
Cake and Polestar team up for new special edition Makka e-motorbike
e-SCOOTERS
Planned laws to legalise private e-scooters face delay
Five key takeaways from the rental e-scooter trials report
Which train firms have banned e-scooters from their services?
e-WORLD
Move Electric's best features of 2022: lap records, tuk-tuks… and sausage rolls
Volvo Trucks keeps on electric trucking with three new models