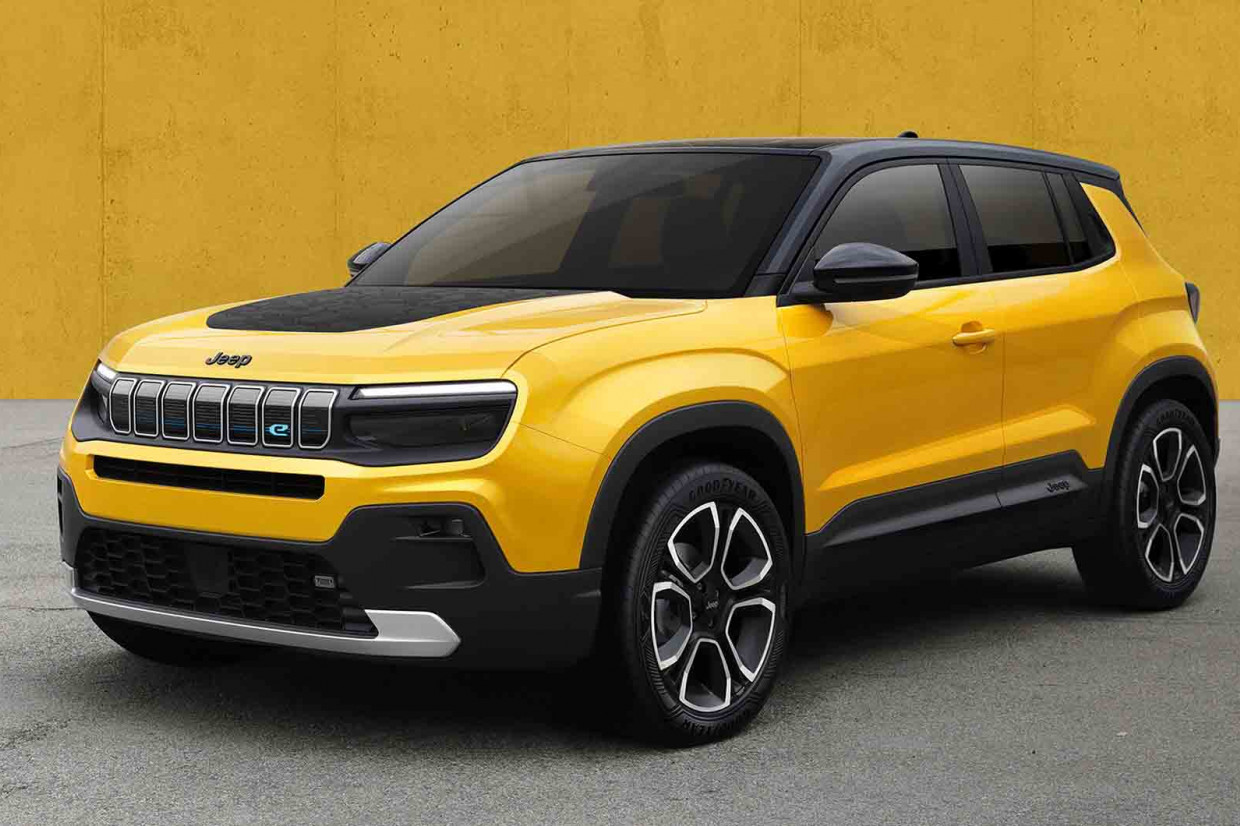 The first electric Jeep will arrive next year as part of a massive ramp up of electric vehicles planned by parent firm Stellantis that will include more than 75 EVs launched by 2030.
Stellantis, whose 14 brands include (deep breath…) Alfa Romeo, Citroën, DS, Fiat, Jeep, Maserati, Peugeot and Vauxhall-Opel, has just unveiled a strategy called Dare Forward 2030, which is dedicated to slashing its carbon emissions and scaling up its electric vehicle line-up.
Move Electric newsletter: The latest electric news, reviews and features in your inbox
The firm has committed to becoming carbon net zero in both production and its vehicles by 2038, with a commitment to reduce its emissions by 50% by 2030. As part of that the firm will only launch new electric cars in Europe from 2026 onwards, with its entire European model line-up electric by 2030. In the USA, Stellantis says that 50% of its vehicle sales will be electric by 2030.
Given the size of Stellantis, that makes for some big numbers: but 2030, it plans to have more than 75 battery EVs on the market, with annual EV sales of around five million vehicles.
But enough about the big numbers: let's talk new model announcements. This was very much a strategy launch, so there was confirmation of some new models, but not much info on them.
The big news is that Stellantis teased the first electric model from the rugged Jeep brand, which will be a new SUV that will launch in 2023. The firm showed a teaser image of that during it presentation, suggesting that it will be a more road-biased vehicle than an electric equivalent of the classic Wrangler. That said, Jeep likes to push off-road capability of all its models, which will be greatly helped by the instant torque electric powertrains offer.
The firm has also confirmed the first electric vehicles from its US-only Ram truck brand: the ProMaster BEV commercial van will arrive in 2023, with the 1500 BEV pick-up following in 2024. While you won't see the latter in the UK – for the simple reason it's so big it won't fit on our roads – it's hugely significant: pick-ups are the bigger car market segment in the US, and the 1500 BEV will rival the Ford F-150 Lightning and Tesla Cybertruck. Notably, Stellantis will offer a 'specific US line-up' featuring more than 25 new EVs.
Back in Europe, a major part of Stellantis's EV growth plans will be centred on its premium brands – Maserati, Alfa Romeo, DS and Lancia – will will all only launch new EVs from 2025 onwards.
Various Stellantis brands have previously teased several new EVs that will launch in the coming years. Among those, Vauxhall-Opel is readying an electric version of the new Astra and will revive the Manta nameplate for a new electric SUV. Lancia (which doesn't currently operate in the UK) is developing a new small electric city car and a revived Delta EV. Peugeot will launch an electric version of the 308 next year, while Maserati is readying an electric version of its new MC20 supercar.
READ MORE
e-CARS
The 10 electric cars with the longest range
e-BIKES
Desiknio Pinion C1.9 Classic e-bike review
Ride for a worthy cause: Big Issue eBikes launches in Bristol
e-MOTORBIKES
Triumph reveals first electric TE-1 motorbike
BMW CE 04 electric scooter review
e-SCOOTERS
Superpedestrian Link e-scooter: first ride
The new battery tech designed to make e-scooters more sustainable
e-WORLD
New Candela C-8 electric hydrofoil has first 'flight'
Awake Ravik S 22 aims to take electric surfboards to the extreme