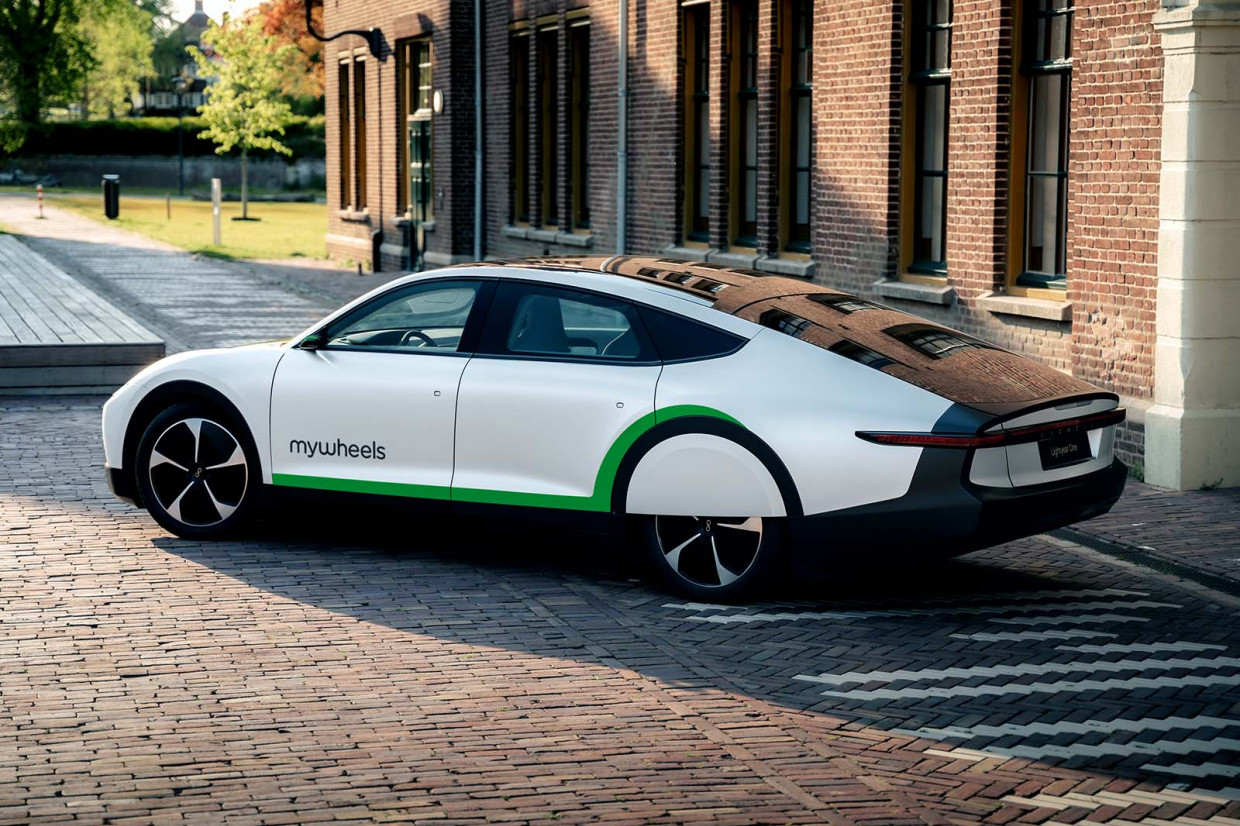 Lightyear, the tech firm developing the world's first long-range solar car, is to partner with The Sharing Group to supply them with 5000 vehicles for its car-sharing platform MyWheels. 
The Dutch firm says that its Lightyear Two model will be added to the MyWheels fleet from 2025, while the Lightyear One will be available from as early as 2023. 
Lightyear says its partnership with MyWheels will help the firm's mission "to bring clean mobility to everyone, everywhere". 
The Lightyear One is the brand's first model, with the firm stating that it will be a limited run car. Production is set to begin in the summer and first customer deliveries are expected by the end of this year. 
Lightyear Two will be the tech manufacturer's first mass production car, which Lightyear says will arrive in no later than 2025, with a starting price of £25,270 (€30,000). 
Lightyear says that thanks to the One and Two models generating power themselves and having less moving parts, their maintenance and operation costs are lower than for traditional cars. 
"The future of mobility is not only about the vehicle itself but also how we use it. Car sharing services are an example of how the market is evolving to find new, more sustainable ways to keep people mobile without owning a car themselves", said Lex Hoefsloot, co-founder and CEO of Lightyear. 
"By offering Lightyears through a car-sharing service like MyWheels, we are able to enact our mission quicker and more efficiently. 
"This partnership is an exciting step towards a cleaner future, and we are proud to be teaming up with MyWheels and The Sharing Group."
READ MORE
Subscribe to the Move Electric newsletter
e-CARS
New Volkswagen ID Buzz: everything you need to know
How efficient are electric cars?
e-BIKES
Ducati expands e-bike range with first racing machine
e-MOTORBIKES
New Yamaha Neo is Europe-bound '50cc equivalent' electric moped
Electric Motion Epure Race e-motorbike review
e-SCOOTERS
Eskuta KS-450 e-scooter review
Taito unveils innovative new three-wheeled electric scooter
e-WORLD
Electric surfboard firm Awake aims to make waves with first e-foil
Volta Zero electric truck can 'dramatically improve' inner-city road safety