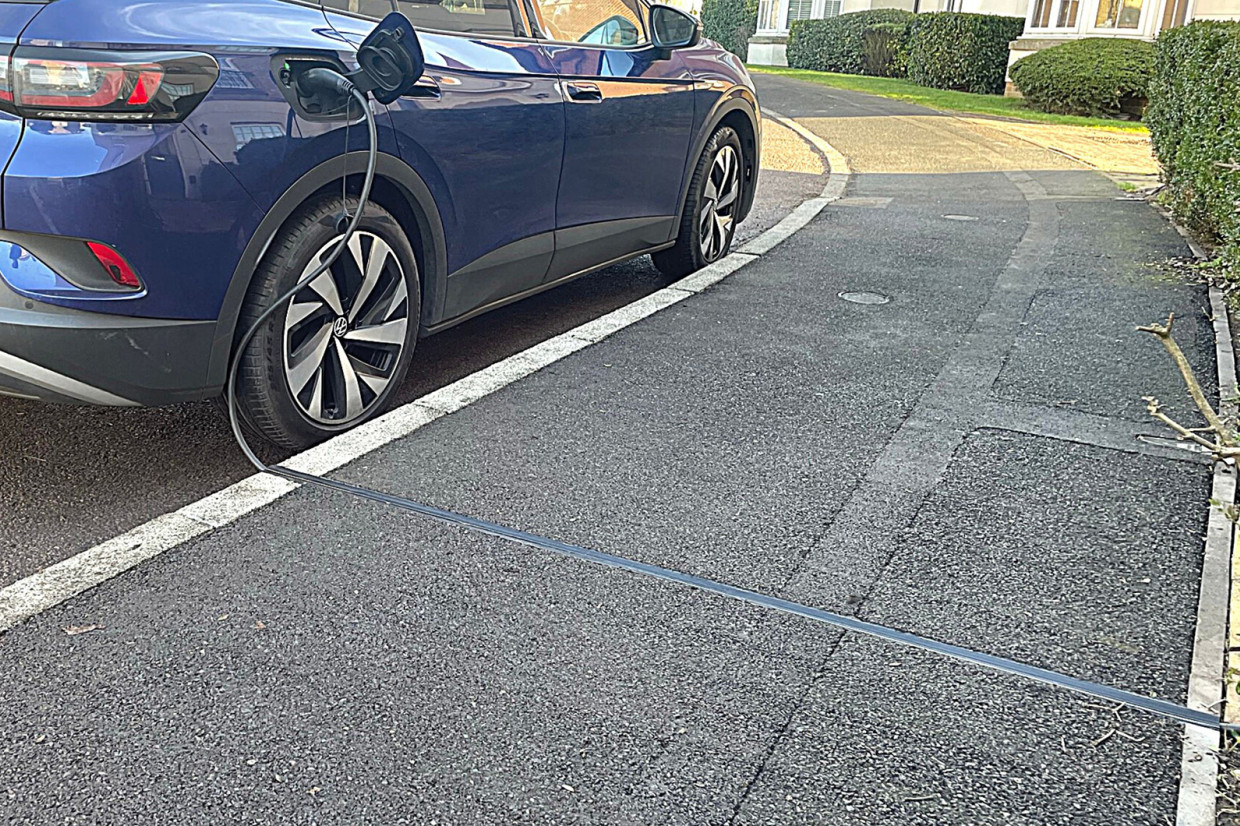 If you don't have your own driveway, trying to charge an electric vehicle at home is a real problem. Trailing a cable across a pavement is an inelegant solution that can cause real issues for pedestrians.
Kerbo Charge is a new UK start-up with a potential solution: a self-closing channel that the firm claims allows you to neatly run a charging cable across a pavement without creating a trip hazard. That isn't just good for safety: it makes it easier for EV owners without drives to charge using their home electricity, which is generally significantly cheaper than using public charging points.
Charge up your EV knowledge with our FREE newsletter
There are now a number of EV cable channels on the market, but Kerbo Charge claims that its product is distinct due to a self-closing lid that snaps shut when the cable is inserted or removed, so that it doesn't leave a bump or gap in the pavement. 
The polymer channel is also built so that it matches the contours of the pavement surface, and because the channel is shallow it can doesn't require council engineers to cur below the top Tarmac layer of pavement, making it faster to install.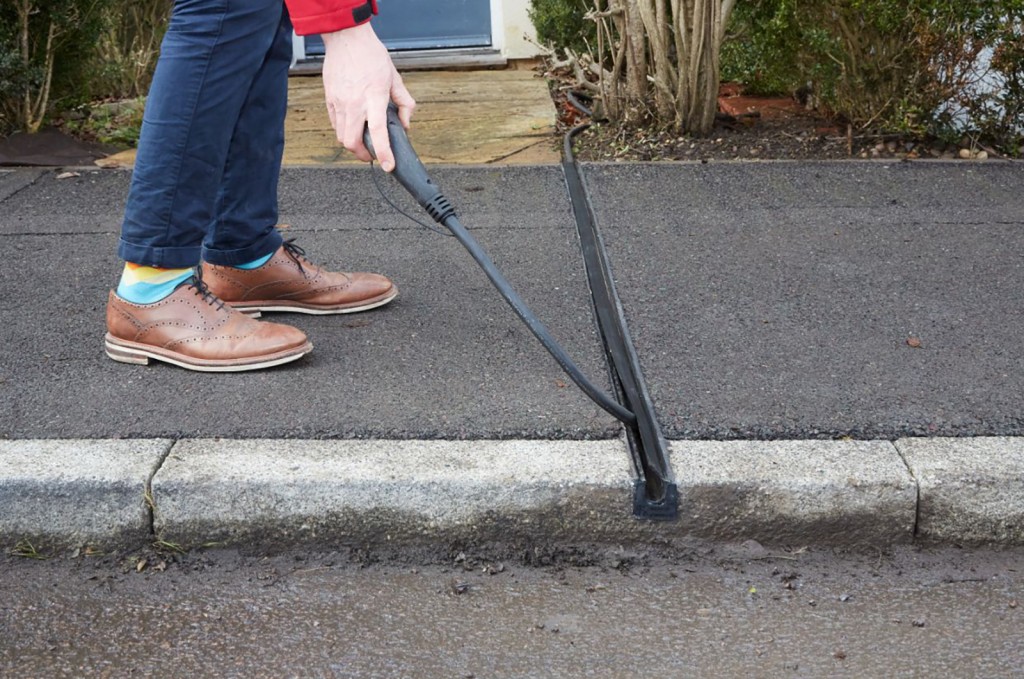 Clearly, you can't just cut a trench in a public pavement to stick a charging cable down, even if it is a design that won't leave a bump. Kerbo Charge is currently offering the channel to EV owners who live on private roads, and is also in talks with local authorities to approve public installations. Milton Keynes City Council is the first local authority to give its backing to the scheme.
Kerbo Charge co-founded Michael Goulden said that the product was designed in partnership with local authorities, adding: "The critical design requirements are the ability to flex with uneven pavement surfaces, be easy to install and to be safe for all foot traffic. We also offer cashback incentives for customers who share their charge point with other members of their community."
The firm works with Indra to install fast-charging smart chargers at the same time as the cable channels. The channel is 32mm deep and 39mm wide, and features a hinged lid.
Pricing for residents on private roads starts at £999, which includes fitting the channel and securing local authority approval. Drivers who don't live on private roads can register their interest on the Kerbo Charge website.
READ MORE
Subscribe to the Move Electric newsletter
e-CARS
Ten electric cars we're excited for in 2023
Getting an EV sideways: how easy is it to drift a Kia EV6 GT?
Q&A: Jaguar Racing's Sam Bird and Mitch Evans on Formula E's new era
e-BIKES
Ten electric bikes we're excited for in 2023
Can you get fit using an electric bike?
e-MOTORBIKES
Ten electric motorbikes we're excited for in 2023
Super Soco TC Max electric motorbike review
Cake and Polestar team up for new special edition Makka e-motorbike
e-SCOOTERS
Planned laws to legalise private e-scooters face delay
Five key takeaways from the rental e-scooter trials report
Which train firms have banned e-scooters from their services?
e-WORLD
Move Electric's best features of 2022: lap records, tuk-tuks… and sausage rolls
Volvo Trucks keeps on electric trucking with three new models