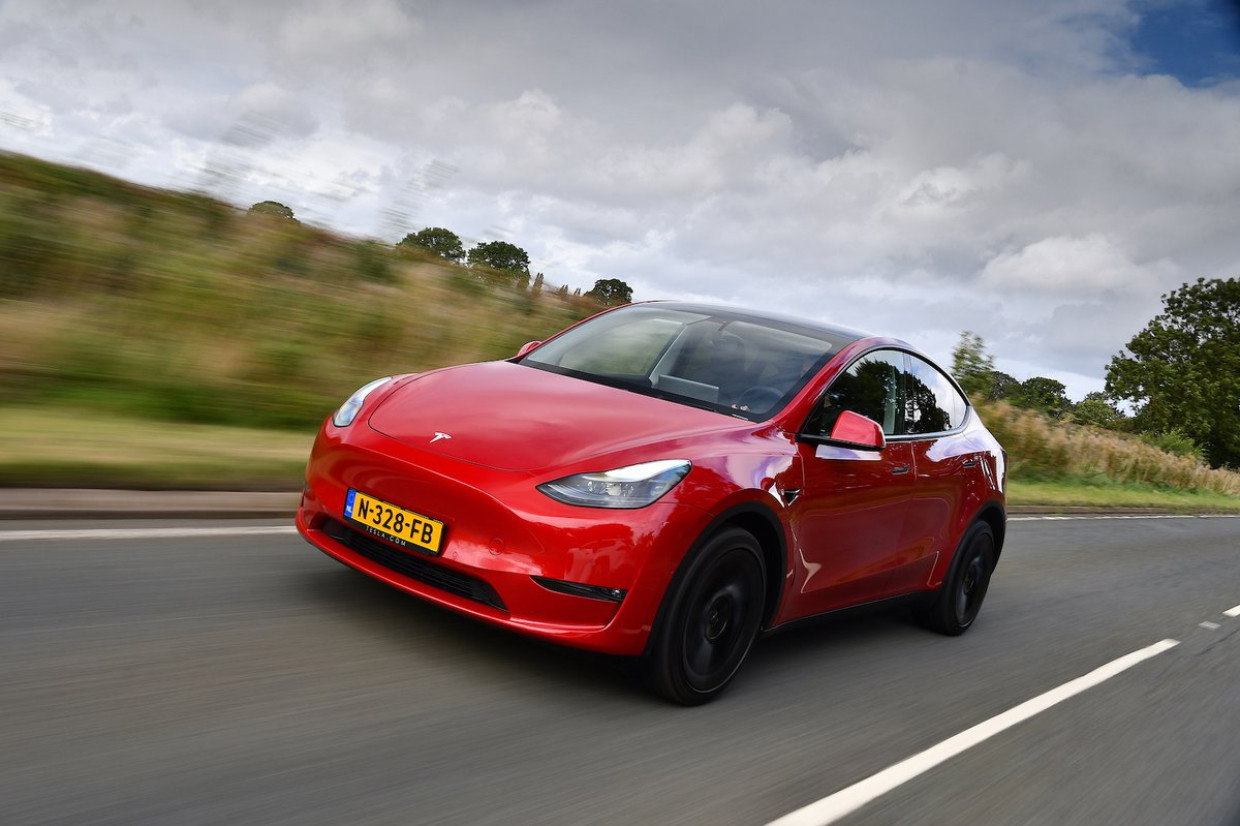 Move Electric verdict: four stars out of five
Sell it to me in a sentence….
Taking the best-selling Model 3 as a base, the Model Y adds more interior space and some rugged off-roader looks to a package that's already good to drive and has access to a brilliant charging network.
I like the sound of that, tell me more
That's exactly the reaction Tesla is hoping to achieve. Despite the success of its Model 3 saloon, the American company is acutely aware that to really get ahead in the sales charts it needs an SUV.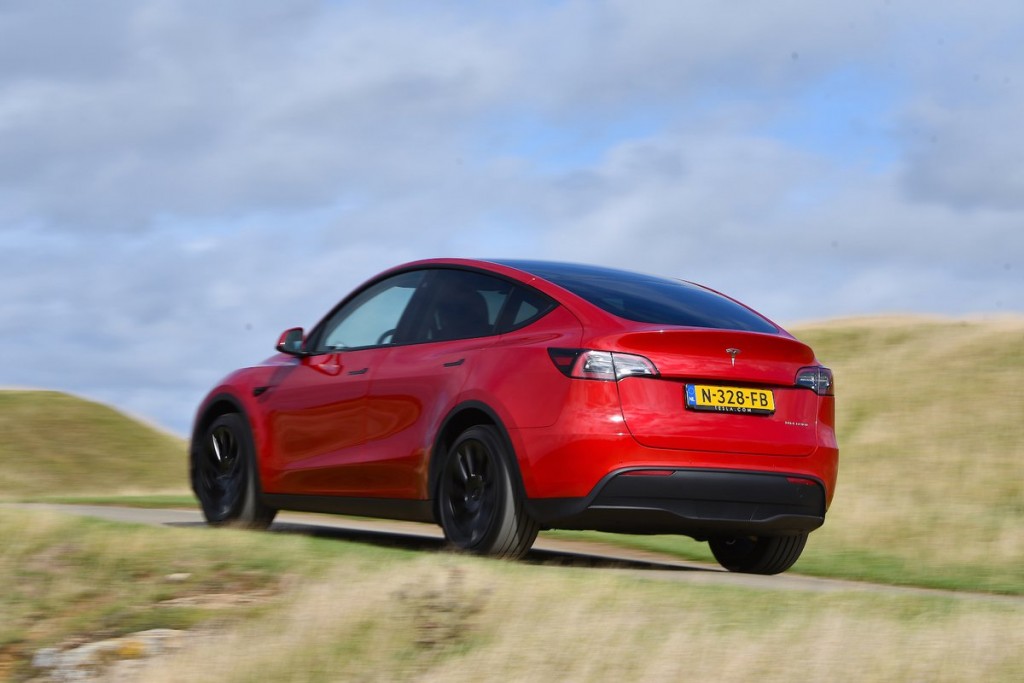 It's not as wild as the firm's larger Model X (there are no falcon wing doors here for example. Boo!), but it does offer more space than the 3, greater versatility and, crucially, a more elevated driving position for that authentic off-roader feel.
Most importantly, like all Tesla models, it can be charged at the brand's ever increasing Supercharger network, which makes it easier to live with than almost any other SUV.
Of course, like all the best things in life this doesn't come cheap, but we'll get to that in a bit.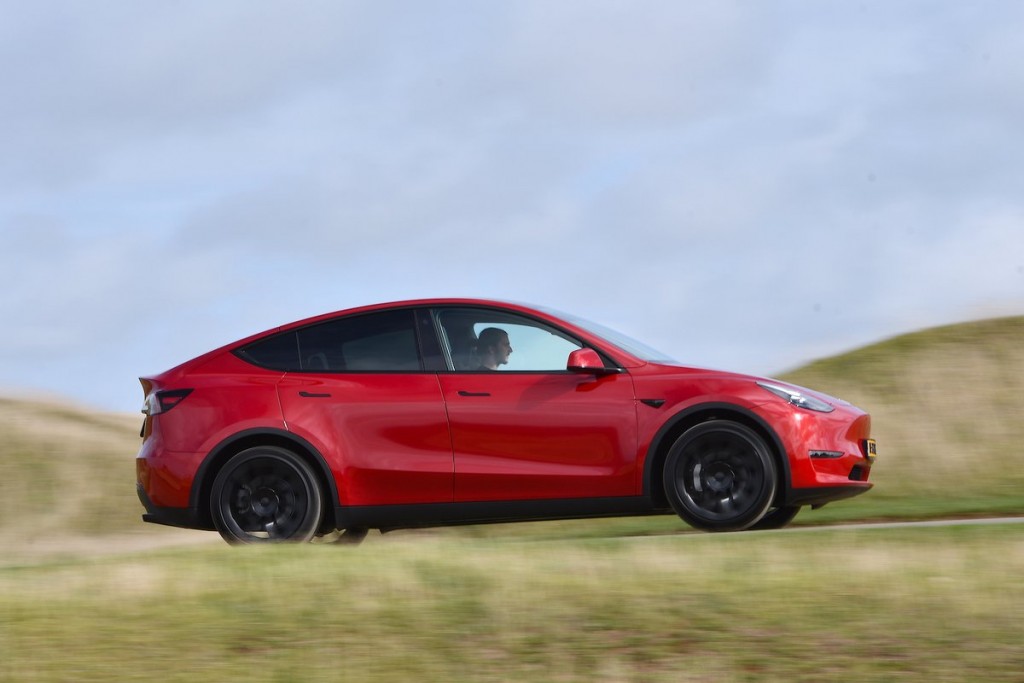 Right then, give me the highlights
We'll be honest, there's a lot to like here, so make sure you're sitting comfortably. Ready? Excellent, here we go. 
Essentially Tesla has tried not to mess with the Model 3's winning formula, so the Model Y is effectively a very slightly longer and quite a bit taller version. Yet while changes in exterior dimensions are modest and the interior retains the same clean and minimalist style, the gains in practicality are significant.
There's greater leg and headroom in the back, so taller passengers won't grumble on a long journey, while the flat floor means you can comfortably seat three adults across the rear bench. You can recline the seats as well for even greater relaxation, although unlike the Model X they don't slide. There's also a vast boot, complete with 40/20/40 split/fold rear seats, while under the bonnet is a handy 'frunk' for charging cables or shopping. A seven seat option is in the pipeline too.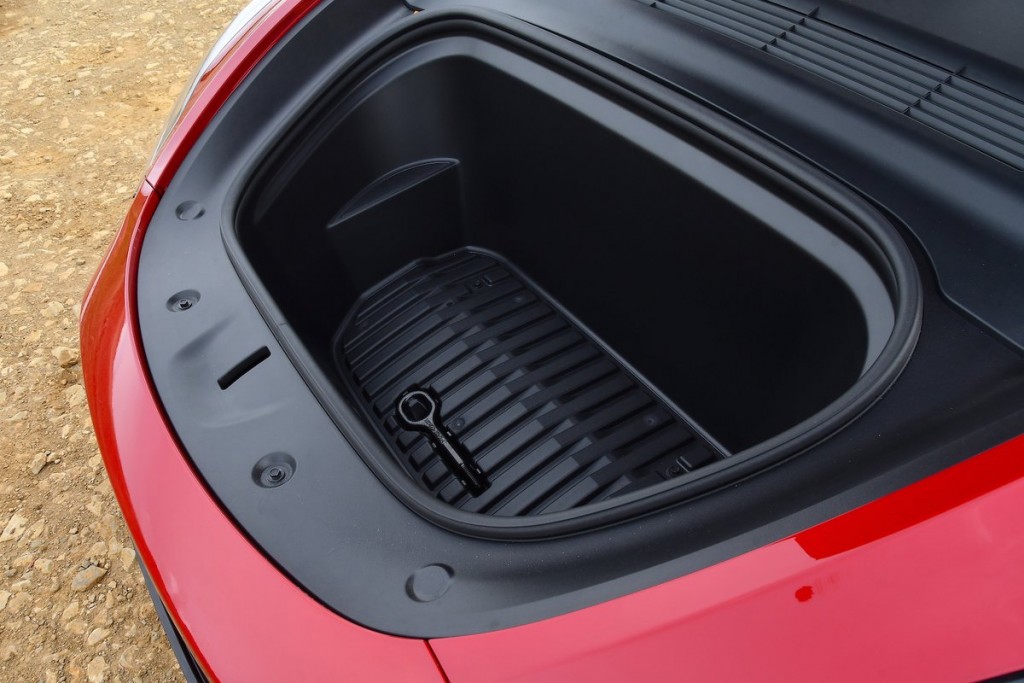 Like all Teslas, the Model Y is a doddle to drive. Even by EV standards it's fast, even hardened sportscar drivers will be shocked by the car's blistering acceleration, but the smooth and seamless power delivery means it's relaxing and easy going when you're in the mood to cruise.
That raised ride height combines with the large windows to give everyone a great view out, while the light and accurate steering and strong grip make it easy to place on the road. Noise levels are low too, while the Tesla's numerous hi-tech driver aids bring added peace of mind.
Speaking of which, nothing lowers the blood pressure quite like the Tesla's impressive range and the fact you get access to the brand's extensive Supercharger network for easy and quick battery top-ups.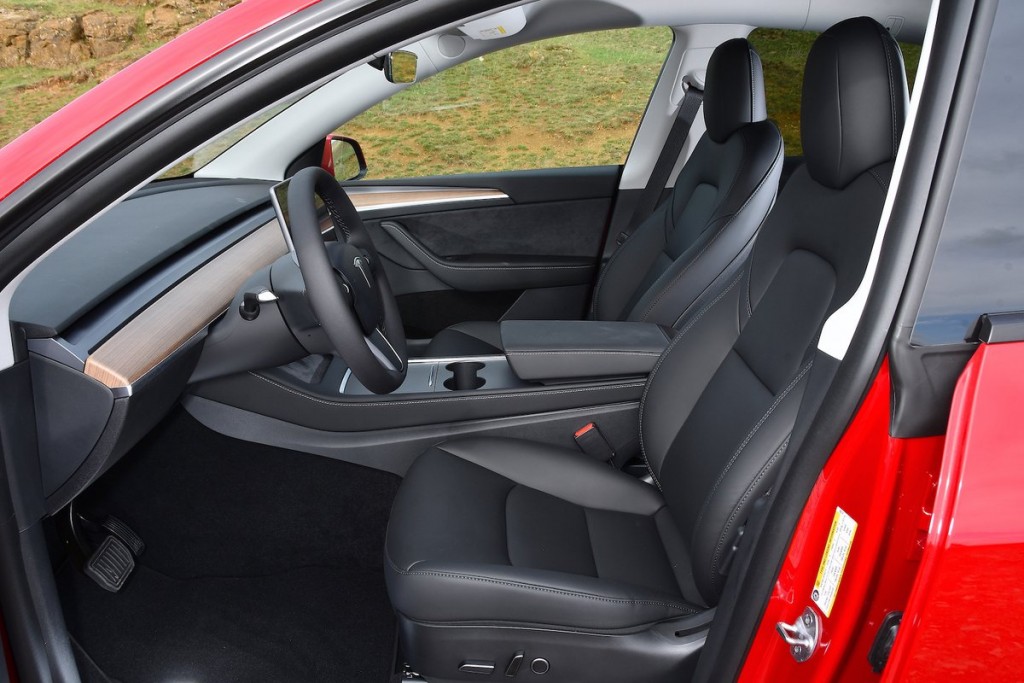 Ah yes, the famous range. What are the stats and facts please?
Because it's heavily based on the Model 3, the Model Y gets the same 75kWh lithium ion battery that's mounted low underneath the car's floor. However, with its extra weight and less efficient aerodynamics it can't quite match the Model 3 when it comes to range.
That said, the numbers are far from shabby and will leave owners rivals such as the BMW iX3 and Jaguar i-Pace green with envy. In the accurately named Long Range version you're treated to a claimed distance between charges of 315 miles, while the Performance version this figure drops to a still very useful 298 miles. In our experience, you can expect a real world figure in mixed driving for both of around 270 miles, which is far from shabby.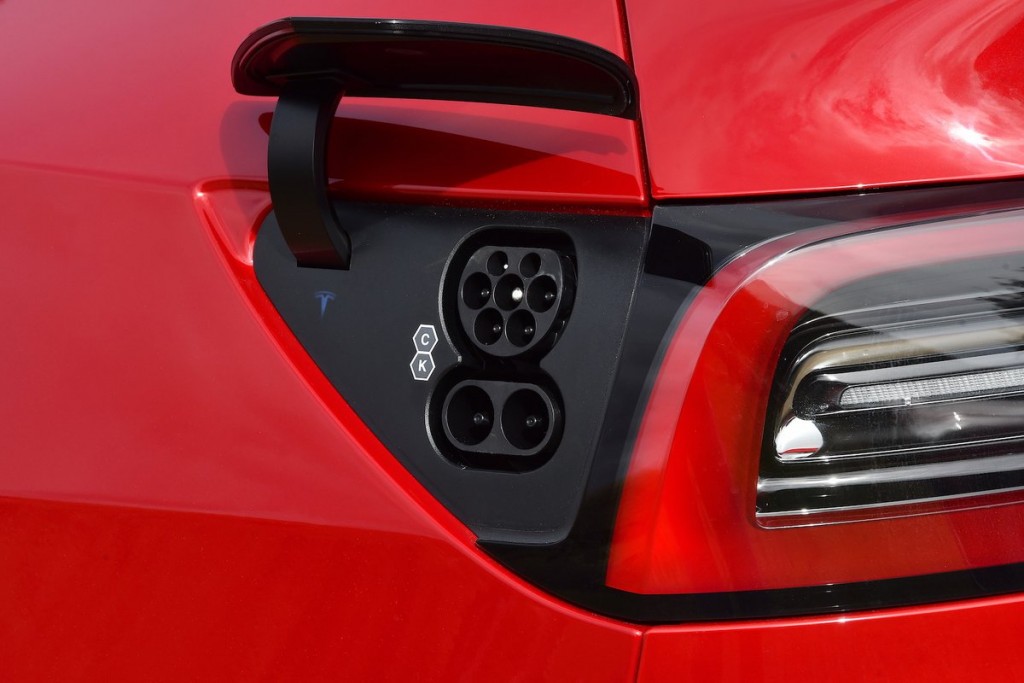 More importantly, you'll find it quicker and easier to charge your Tesla when you do need a top-up thanks to the firm's Supercharger network. Unlike the larger Model X, the Model Y gets a Type 2 CCS charging socket as standard (so no need for a fiddly adapter), which means it works seamlessly with the latest V3 250kW chargers that can add 150 miles of range in just 15 minutes, just enough time to grab a tea or coffee before continuing your journey.
At home you'll require a 7kW wallbox, which unsurprisingly takes a lot longer, with a full charge requiring 12 hours. That seems like a long time, but the car's long range means that you're more likely to be using it to top up than refill the cells from empty.
Considerably quicker is the car's acceleration. We're getting used to EVs delivering startling performance, but even in the world of electric cars the Tesla's speed is mind-boggling, especially for something that's essentially a family SUV. Even the Long Range model needs only 4.8 seconds to zap from 0-60mph, while the 483bhp Performance takes a ludicrous 3.5 seconds. These are breathtaking numbers that will leave most sportscars panting in your wake, and will likely leave your head spinning.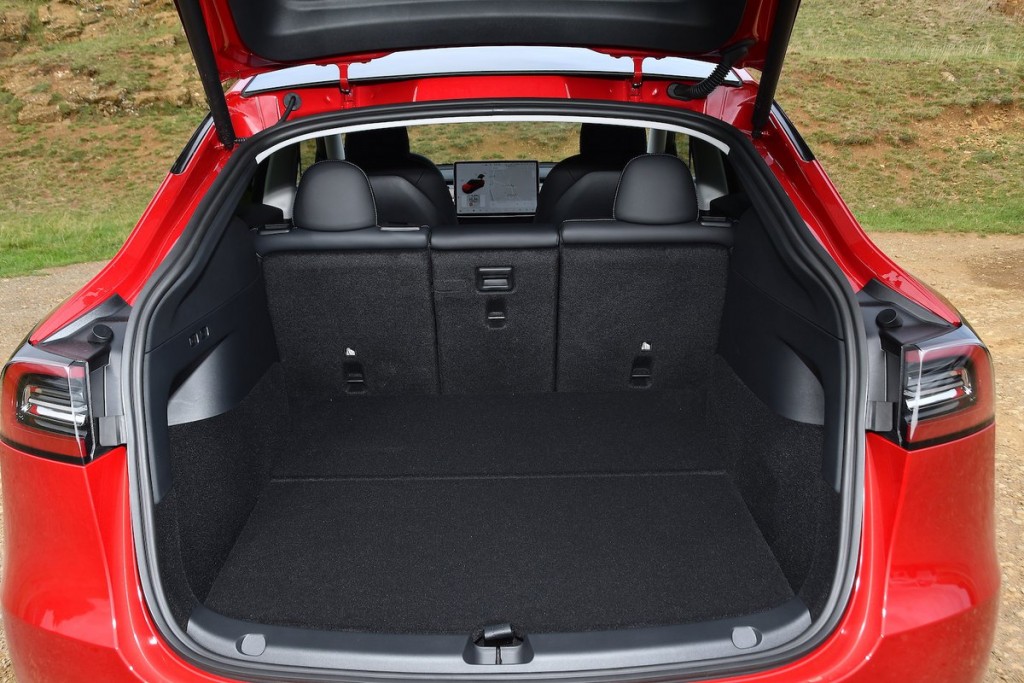 Tell us a bit more about that Supercharger network
In many ways you're going to buy a Tesla as much for the access to Superchargers as the cars themselves. Unlike established car brands that are building EVs but letting others sort out the charging situation, Tesla gives you a one stop shop for electric car ownership.
Buy a Tesla and you'll have exclusive access to an ever-increasing number of charging hubs that are dotted around the UK, from motorway service stations to hotel car parks. And because there tend to be multiple chargers at each location you can normally drive straight up and plug-in - there's no waiting in a queue with other stress-out EV drivers waiting for your turn to top-up and be on your way.
Anything else I should know about?
Well, you can't really talk about a Tesla without mentioning the in-car technology. Like its other models, the Model Y continues the brand's of concentrating all the major functions onto touchscreen, in this case a large 15-inch unit that sits in the centre of the dashboard.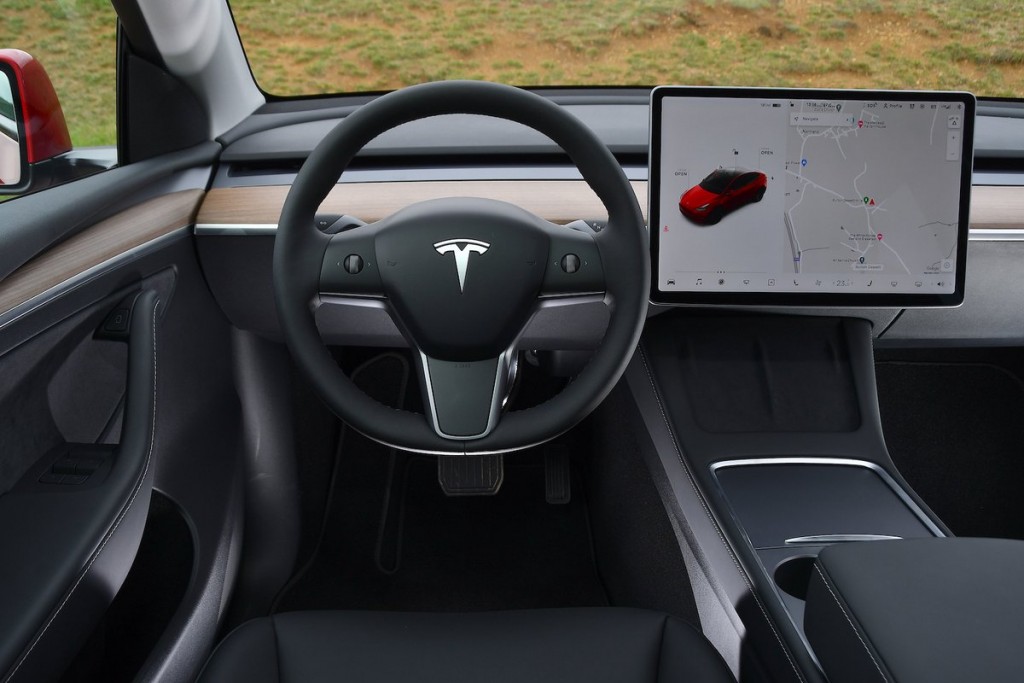 This slick looking display houses all the car's functions, and apart from a pair of buttons of the steering wheel, the Model's dash is completely uncluttered by switches or dials. It feels a bit overwhelming at first, but the screen's excellent resolution and responsiveness, as well as it's clearly laid out menus means it's more straightforward to operate than you'd think. 
You're also spoiled for standard gadgets and gizmos, to the point that the only real optional extra is metallic paint. All cars get climate control, heated seats front and rear, a powered tailgate, faux, vegan leather trim and keyless entry that can be linked to your smartphone.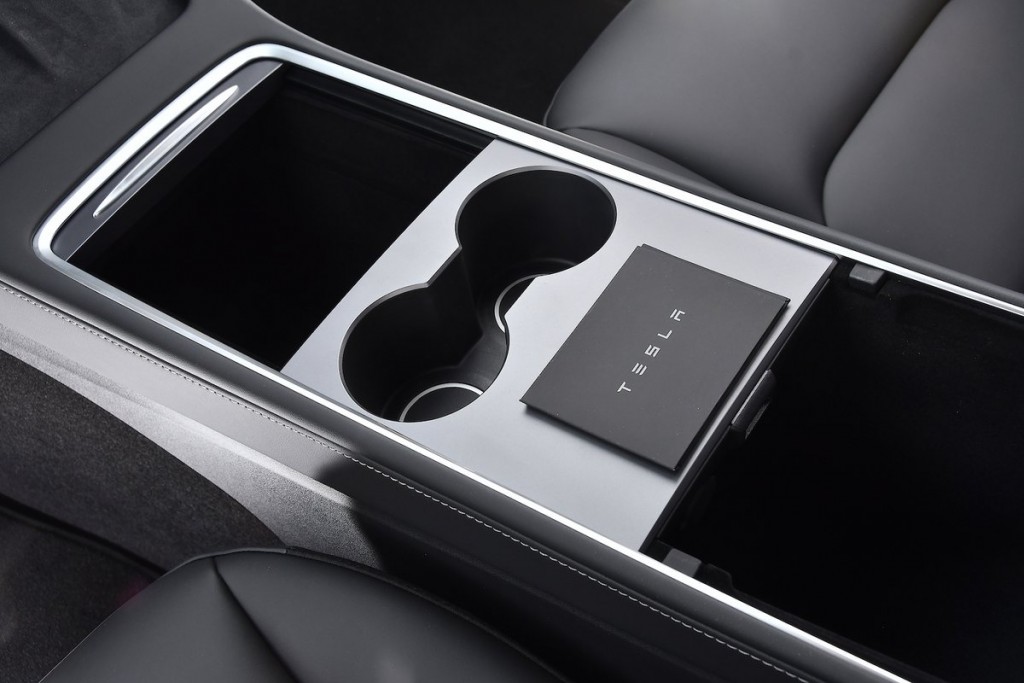 Also included is the brand's various 'self-driving modes' that take control of the steering acceleration and braking when you use the adaptive cruise control. As for other party tricks, you can also park the car from outside using your smartphone, perfect for a tight spot. If nothing else it's a guaranteed coververational ice-breaker
Okay, there's got to be some negatives here?
You're right, like all Teslas there are some quirks and niggles you'll have to deal with, and in the case of the Model Y there's also a rather hefty asking price.
Weighing in at a hefty £54,990, even the most affordable Model 3 requires pockets deep enough that aren't far off putting you behind the wheel of an Audi e-tron or Jaguar i-Pace. True, few others at this size and price can match the Tesla's spread of abilities, but it's still a kick in the wallet. 
Oh, and scorching performance aside, the Model Y isn't all that fun to drive. It's very capable and easy to live with, but its approach to twisty roads is very workmanlike. It also doesn't ride as well as rivals, with a stiff suspension set-up that leaves you and your passengers a little ruffled on rough surfaces.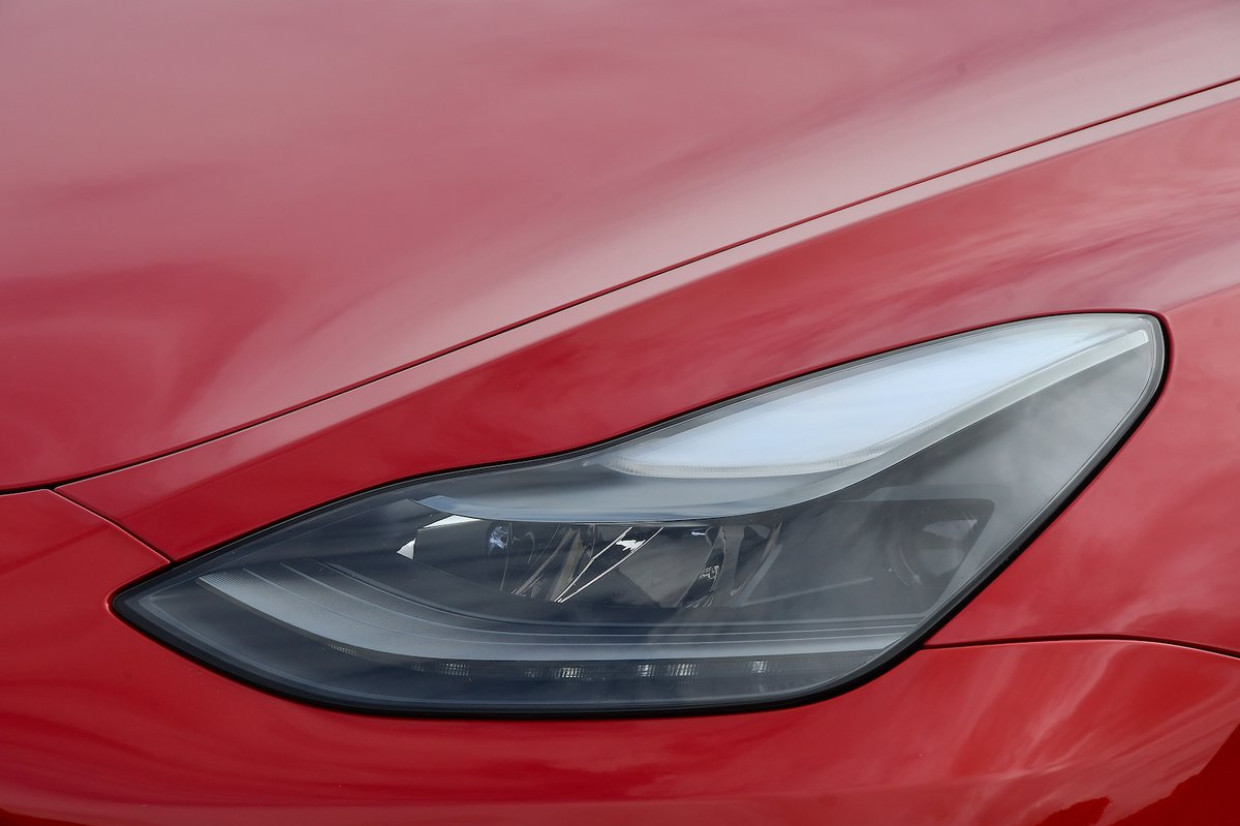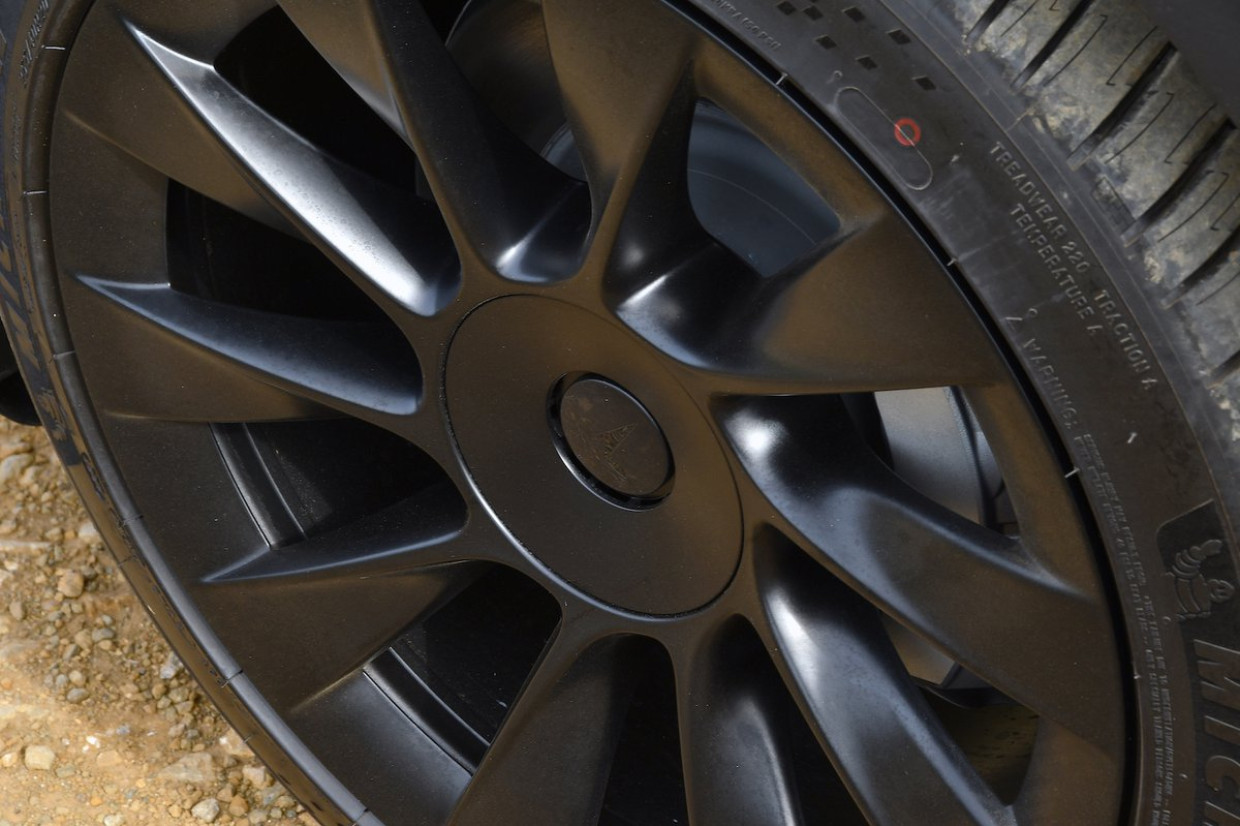 I'm tempted, but I want to shop around. What else should I be looking at?
The Model Y falls awkwardly between two camps when it comes to similarly priced rivals. So the entry level model is similarly priced to the top-of-the-range Audi Q4 e-tron, which promises similar space, range and four-wheel drive. So does the Hyundai Ioniq 5, but you'll save a few thousand quid.
As for the Performance, well that falls into the clutches of models such as the Jaguar i-Pace, which isn't quite as practical or fast in a straightline, but is far more engaging to drive and has an interior that's knocks the Tesla's into a cocked hat for luxury and refinement.
Verdict
If you'd like a Model 3 but need extra space, then you're going to love the Model Y. It's not cheap, but in terms of performance, practicality and range few rivals come close. And while you'll never be sneaking out to take it for a drive just for the hell of its, it'll be painless to live with not least because of that Supercharger network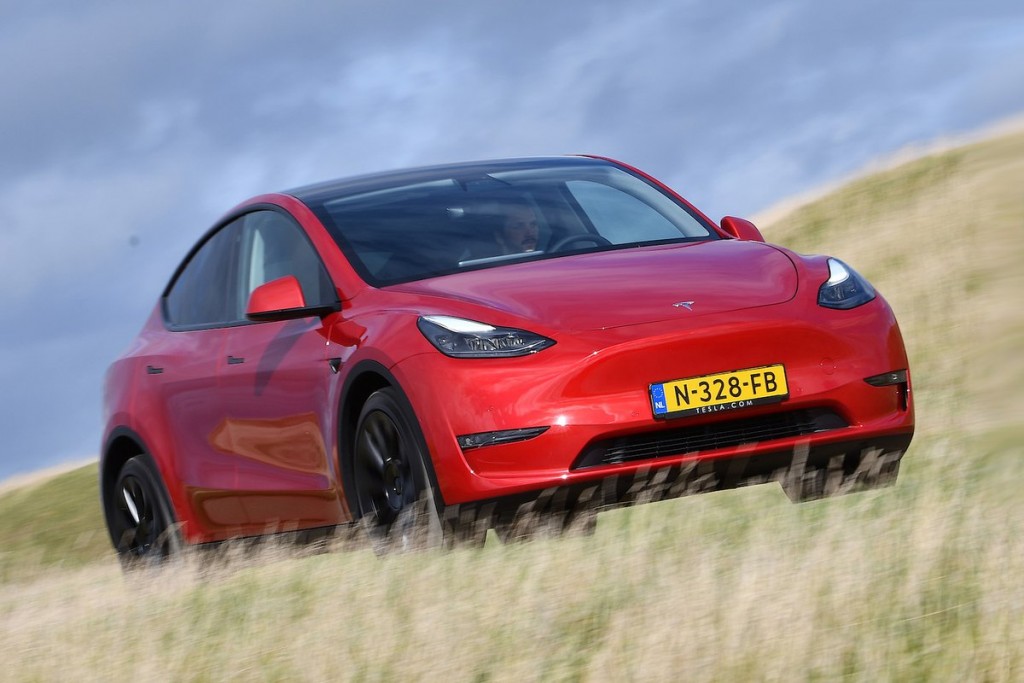 Tesla Model Y Specification
Price from: £55,990
Motors: Electric permanent magnet synchronous
Gearbox: Automatic
Driven wheels: four
Maximum power: 483bhp
Maximum speed: 93mph
0-60mph from 3.5-4.8secs
Electric range (official) 298-315miles
CO2 emissions: 0g/km
Tyres from: 235/45 R 18
Kerb weight: 2003kg
Height: 1624mm
Length: 4751mm
Wheelbase: 2890mm
Width with mirrors folded: 1921mm
Maximum boot capacity: 854-2100 litres
Rivals
READ MORE
e-CARS
e-BIKES
e-MOTORBIKES
Seat Mo 125 electric scooter review
e-SCOOTERS
Exclusive: E-scooter CO2 saving
e-WORLD