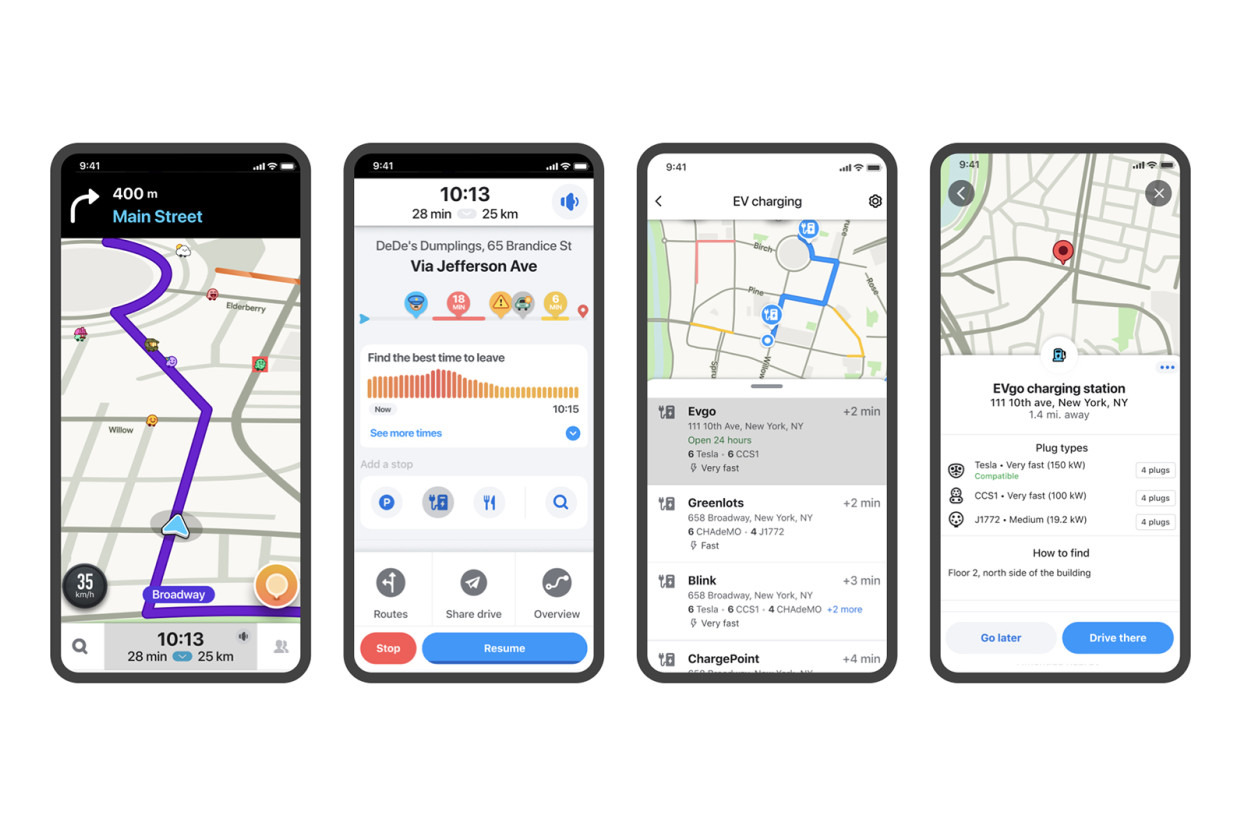 Good news for electric vehicles drivers who like to navigate using Waze: the app has now added information about charging stations, with crowdsourced info that can be updated in real-time.
Waze, which is owned by Google, has grown in popularity because it uses crowd-sourced data to calculate real-time traffic information, helping to find a route where you can keep moving rather than get stuck in a big jam. It's also available to use through Apple CarPlay and Android Auto.
Find your way to the latest EV news with our FREE newsletter
With the new function, Waze users can specify what type of EV that drive along with its plug type, and then the app will be able to show compatible chargers in the local area and along the programmed route. While most EVs in the UK now use CCS chargers, there are still some Chademo charging points out there, and the system could prove useful when travelling in other countries.
Waze says that the information has been sources from its community of volunteer local map editors, who regularly review and update charge point information to make sure it is accurate. As Waze users can do with traffic and road works, charge point information can be updated in real-time, which should reduce those frustrating times when you rock up at a charger to find it's been broken for six weeks.
The feature has now gone live in the Waze app, and will roll out globally in the coming weeks.
READ MORE
Subscribe to the Move Electric newsletter
e-CARS
Ten electric cars we're excited for in 2023
Getting an EV sideways: how easy is it to drift a Kia EV6 GT?
Q&A: Jaguar Racing's Sam Bird and Mitch Evans on Formula E's new era
e-BIKES
Ten electric bikes we're excited for in 2023
Can you get fit using an electric bike?
e-MOTORBIKES
Ten electric motorbikes we're excited for in 2023
Super Soco TC Max electric motorbike review
Cake and Polestar team up for new special edition Makka e-motorbike
e-SCOOTERS
Planned laws to legalise private e-scooters face delay
Five key takeaways from the rental e-scooter trials report
Which train firms have banned e-scooters from their services?
e-WORLD
Move Electric's best features of 2022: lap records, tuk-tuks… and sausage rolls
Volvo Trucks keeps on electric trucking with three new models