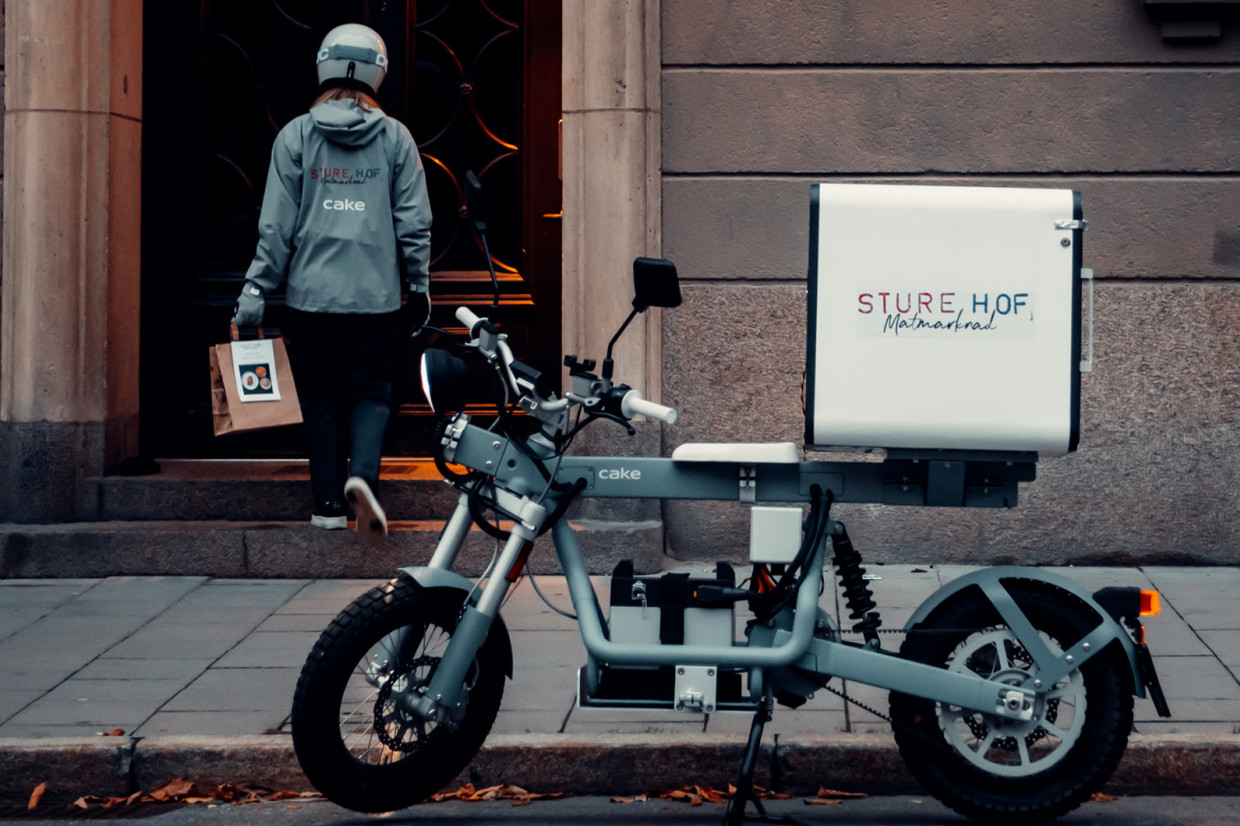 Here's a fine example of how to have your Cake and eat it. Sort of. It's really more a case of having a special version of a Cake bike that can be used to help make sure food – possibly including cakes – are at the perfect temperature to eat.
Swedish electric motorbike firm Cake has developed a new temperature-controlled food delivery box add-on for its Osa e-motorbike, with the heating and cooling system powered by the same battery that powers its 10kW motor. The bundled Osa Flex with Dometic delibox is priced from around £6800.
That isn't an entirely new concept: heated delivery boxes have been featured on combustion-engined mopeds and motorbikes for years, and are offered on other electric versions. But Cake has teamed up with Swedish restaurants Svenska Brasserier and Sturehofs Matmarknad to develop a more complete service.
It involves using trained waiting staff employed by each restaurant riding the bike to deliver the food. The joint concept between Cake and the restaurants covers the riders, Osa bikes and the powered box. Cake's app will be used to run the service while Houdini, a 'sustainable outdoor fashion brand', will provide what are described as "functional garments".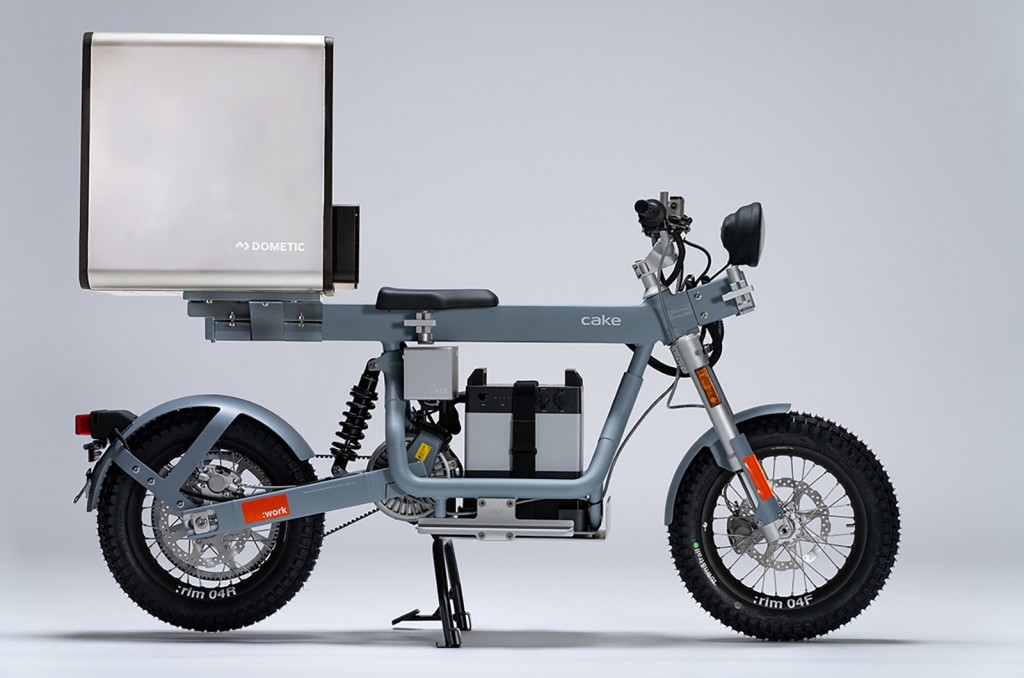 Cake boss Stefan Ytterborn said that the huge growth of the home food delivery market – it's estimated to be worth £110 billion worldwide – in recent years had led to rising customer expectations, which will push restaurants to offer deliveries direct rather than relying on third-party firms.
"As a global market in rapid growth, the home delivery industry is facing several battles, ranging from emission bans in the cities to working conditions and employment terms of the drivers," said Ytterborn. "Our contribution is to inspire and offer a physical platform that meets these challenges." 
Svenska Brasserier and Sturehofs Matmarknad are both independent restaurants in Stockholm, Sweden. Sturehofs Matmarknad describes its food as mixing French and Swedish influences, and it specialises in fish and seafood. It does have a nice-looking range of desserts, too, although it doesn't actually offer any cakes.
READ MORE
e-CARS
The ten best-selling electric cars in the UK
e-BIKES
Cairn Cycles E-Adventure 1.0 e-bike review
Ten e-bikes we're looking forward to in 2022
e-MOTORBIKES
Ten electric motorbikes to look forward to in 2022
Art, sustainability and choppers - the wonderful world of Stirling Eco
e-SCOOTERS
Hypercar firm Bugatti's first electric vehicle is an 18mph e-scooter
Ride-hailing firm Bolt set for UK expansion after big investment
e-WORLD
Veolia to open first UK plant for recycling EV batteries
The new Bobcat T7X is a truly groundbreaking electric digger