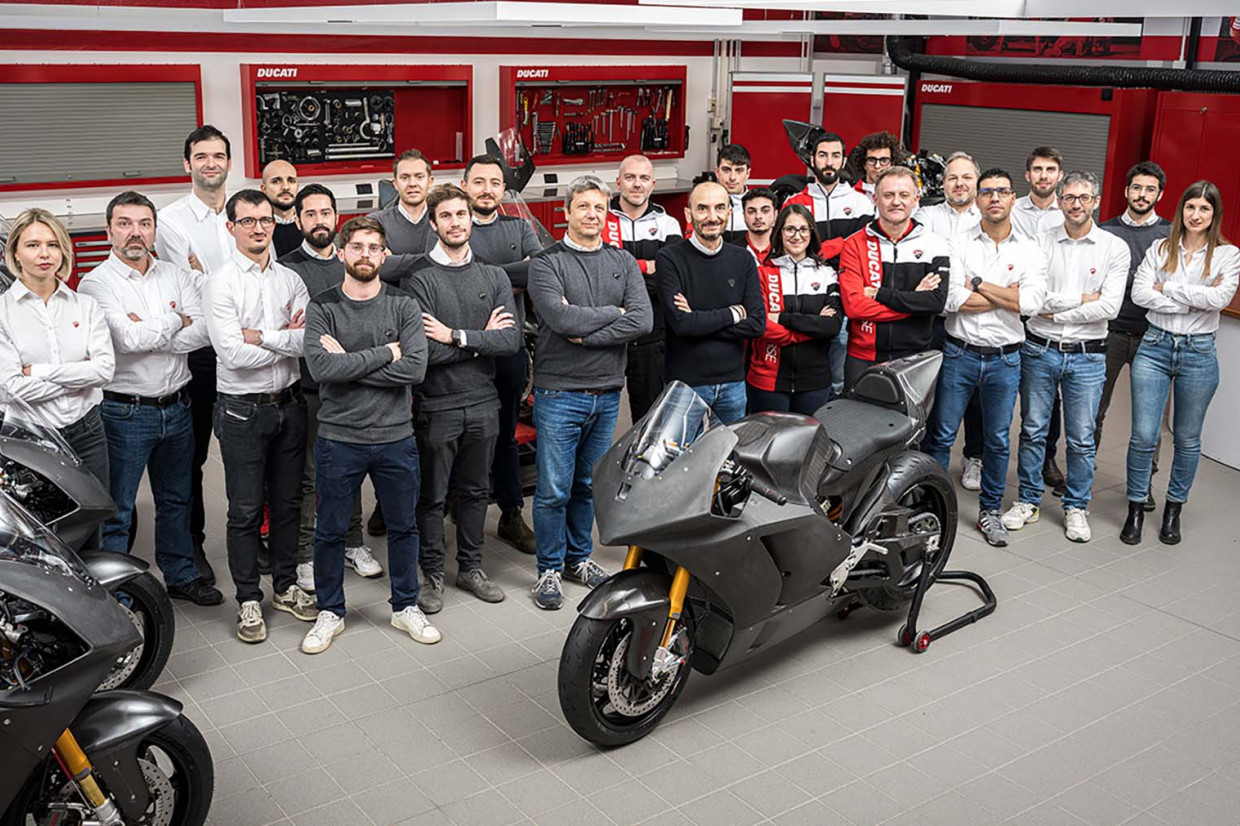 Italian motorbike brand Ducati has put its V21L electric motorbike into production ahead of the 2023 MotoE World Championship. 
The storied motorcycle manufacturer secured a deal to take over from Energica to make the spec machine that will race in the MotoE championship, which launched in 2019 as an electric support series to MotoGP. 
First seen testing in 2021, Ducati's first electric motorbike entered production at the firm's MotoE Racing Department in December, with the firm aiming to build all 18 machines for the upcoming race series by mid-February 2023. 
In addition to the 18 e-motorbikes that will be raced, five spare units will be made available to MotoE. 
The V21L powertrain offers 110kW and 103lb ft of torque, giving the machine a top speed of 170mph, with the 21kg motor able to rotate at speed of up to 18,000. 
The bike uses an 800V system, which Ducati says maximises output, performance and range. Sat in the frame is a 18kWh battery featuring 1152 cylindrical cells.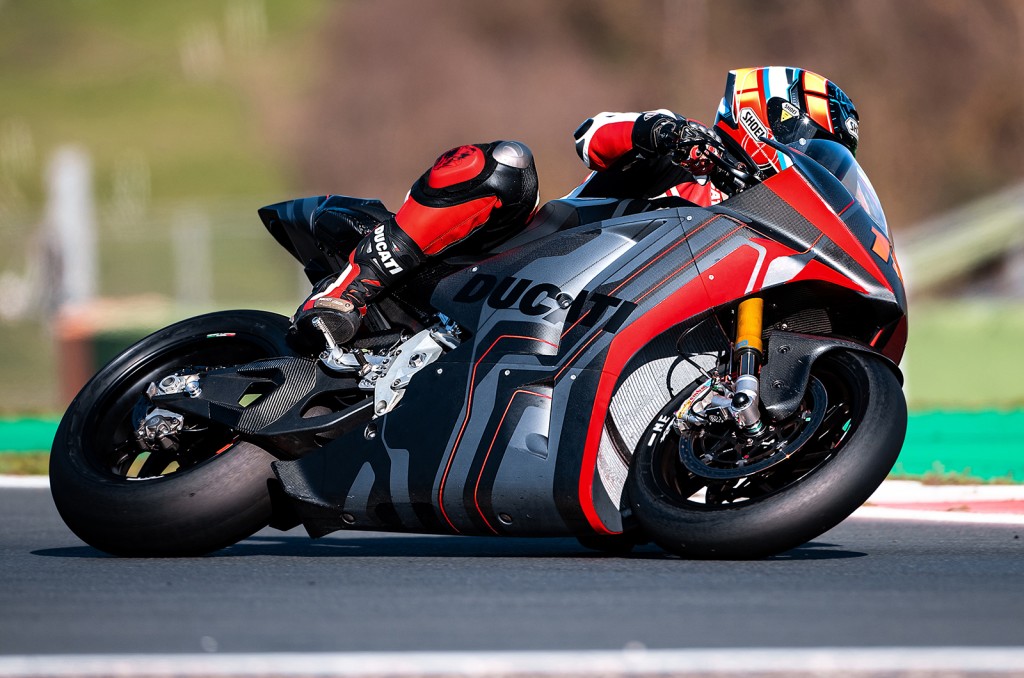 Ducati says the production of the V21L prototypes represents "the beginning of a new and important chapter in Ducati's history". 
The firm added that the project would help Ducati develop its future into the electric era, citing that the MotoE championship would help to develop motorbikes for enthusiasts. 
"The MotoE project represents a decisive step for Ducati to contribute to the reduction of CO2 emissions on the product side, alongside research into synthetic fuels that can reduce the total CO2 emissions of internal combustion engines to zero", said Ducati CEO, Claudio Domenicali.
"It is an important area of experimentation, in which we are investing to build know-how, so that we will be ready when battery technology should allow the creation of an exciting electric road bike with the weight, performance and range that enthusiasts expect from a Ducati."
The first test for riders and teams will take place at Jerez circuit in March, after which the teams will head to Barcelona for further testing in April. 
The MotoE championship gets under way at the French Grand Prix in May on 13 May 2023. 
READ MORE
Subscribe to the Move Electric newsletter
e-CARS
Ten electric cars we're excited for in 2023
Getting an EV sideways: how easy is it to drift a Kia EV6 GT?
Q&A: Jaguar Racing's Sam Bird and Mitch Evans on Formula E's new era
e-BIKES
Ten electric bikes we're excited for in 2023
Can you get fit using an electric bike?
e-MOTORBIKES
Ten electric motorbikes we're excited for in 2023
Super Soco TC Max electric motorbike review
Cake and Polestar team up for new special edition Makka e-motorbike
e-SCOOTERS
Planned laws to legalise private e-scooters face delay
Five key takeaways from the rental e-scooter trials report
Which train firms have banned e-scooters from their services?
e-WORLD
Move Electric's best features of 2022: lap records, tuk-tuks… and sausage rolls
Volvo Trucks keeps on electric trucking with three new models