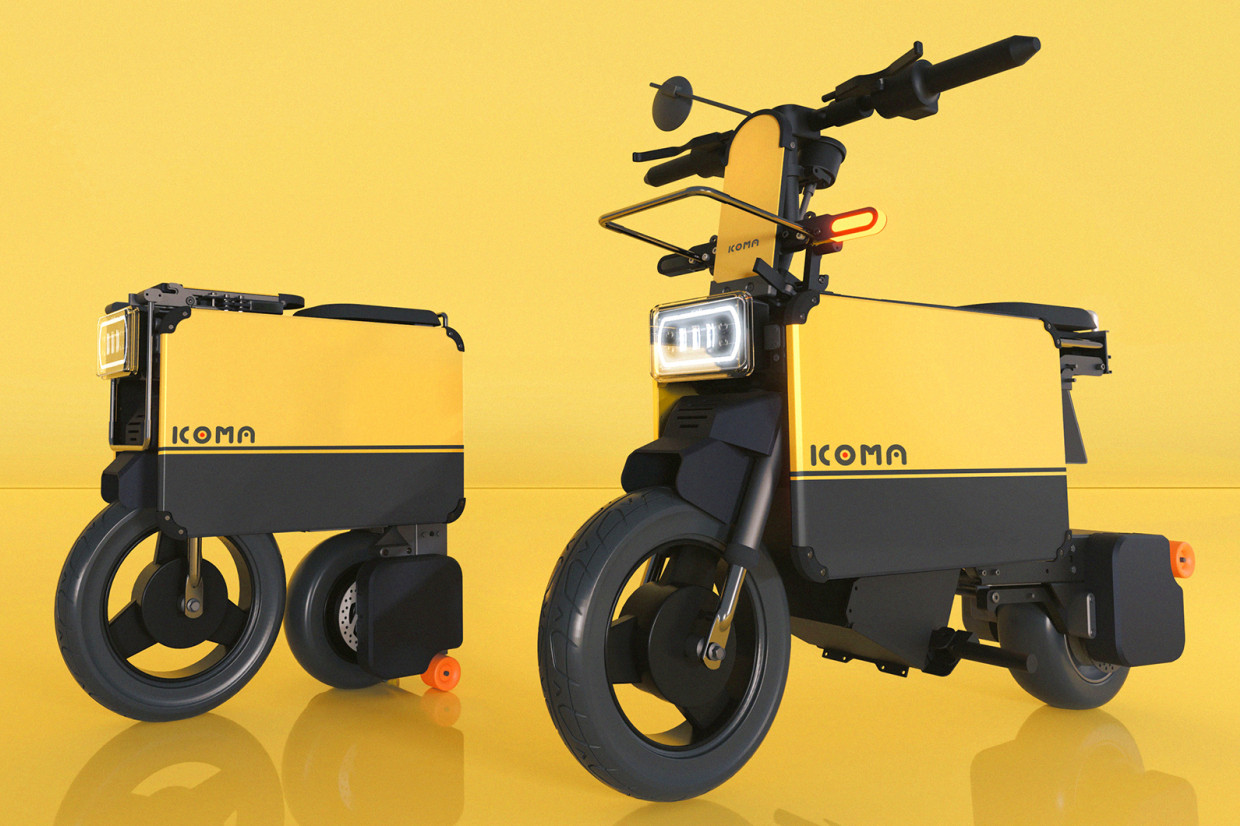 Using an electric moped for your commute has lots of advantages, but there's one problem: finding somewhere to park it when you reach the office. But that's not an issue with the new Icoma Tatamel: you can fold it up and stick it under your desk.
The new Japanese e-moped is currently in the final stages of development and is set to be launched this year. Icoma claims that both the concept and the bold design is 'inspired by Japanese transformable toys' – yes, we're talking certain robots in disguise here.
Transform your inbox into a home of e-mobility news with our FREE newsletter
The Tatamel is a Class 1 moped (so it can be ridden in Japan with a standard driver's license), and features a 600W motor with a peak output of 2000W. That gives a maximum speed of 25mph.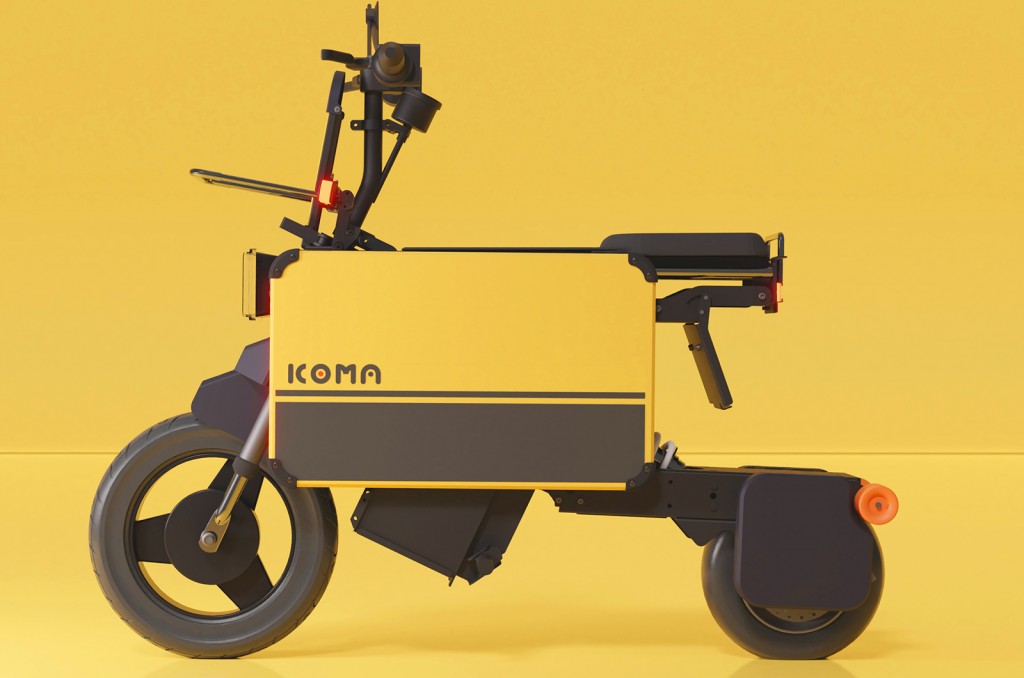 There's a 12Ah (0.6kWh) lithium iron battery, which gives a range of around 19 miles. It can be charged in around three hours on a domestic power outlet. Additional batteries can be added up to a total of 29Ah.
Even unfolded, the Tatamel is compact in size: it's just 1230mm long, 650mm wide and 1000mm high. There's a 10in front wheel and a dinky 6.5in rear wheel, although Icoma says that the front suspension and rear mono-suspension offers the equivalent ride of a small motorcycle.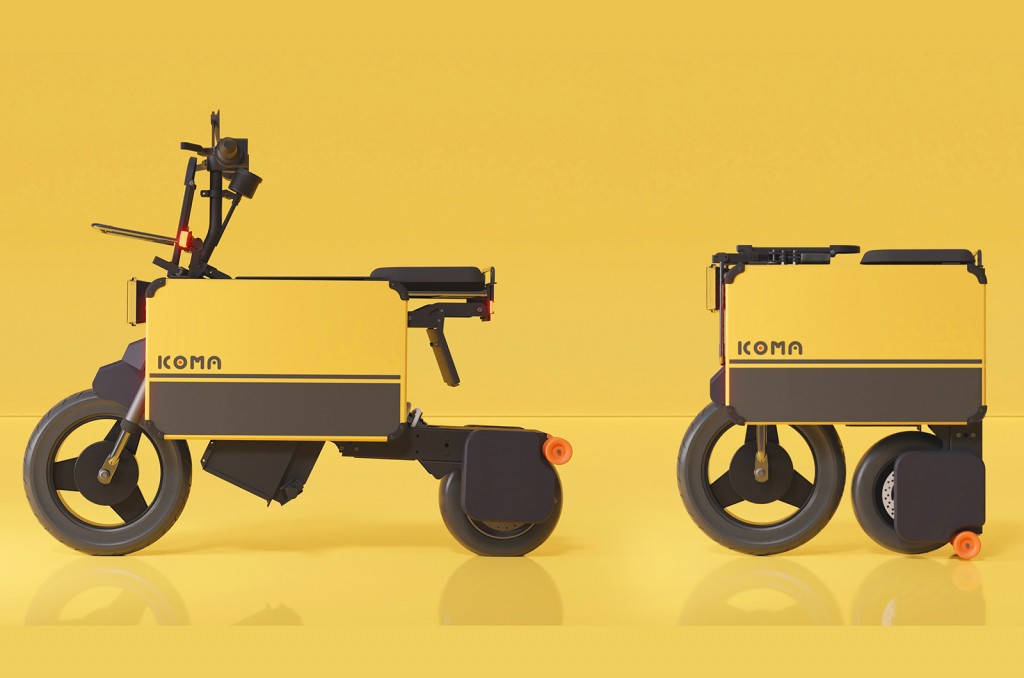 The machine weight around 50kg, which is ket to its portability. When you fold the machine up it shrinks down to be 690mm high, 690mm long and 260mm wide. That's similar dimensions to many suitcases, which means it could be stashed under a desk, in a cupboard or in plenty of other places.
Transforming in shape isn't the Icoma Tatamel's only party trick: it can also be used as a mobile power bank on wheels thanks to USB ports and an optional 200-600W AC output. Icoma claims the machine can eventually be used as a portable power source for disaster prevention, and is also working on a solar-powered charging unit for the machine.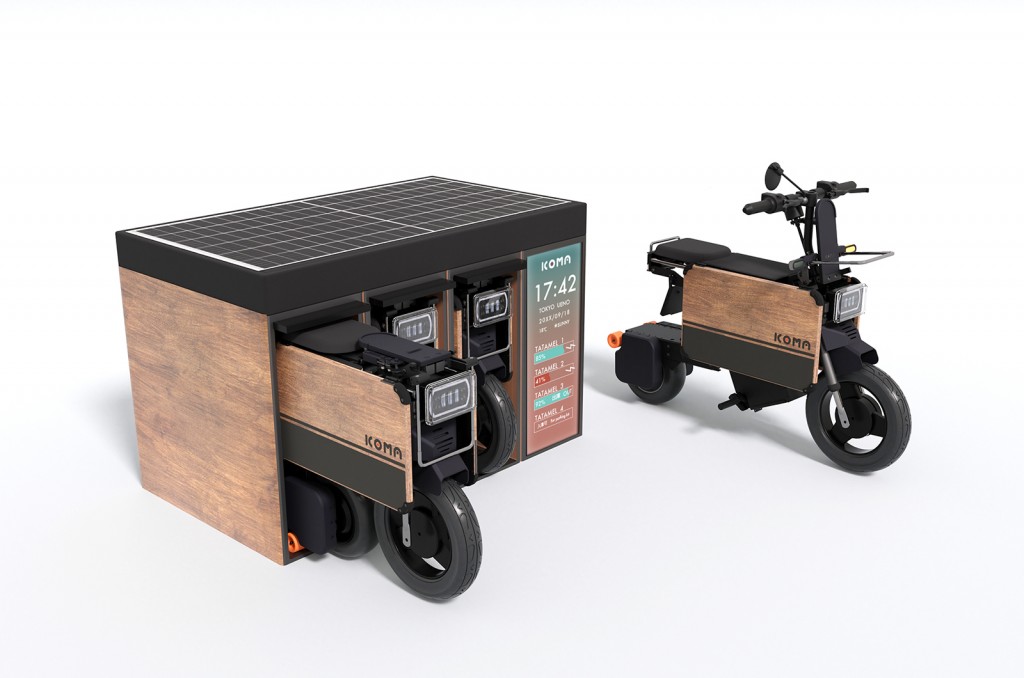 Meanwhile, the styling has plenty of options too: because much of the bodywork is 3D-printed it can be easily customised and finished in a range of colours and styles.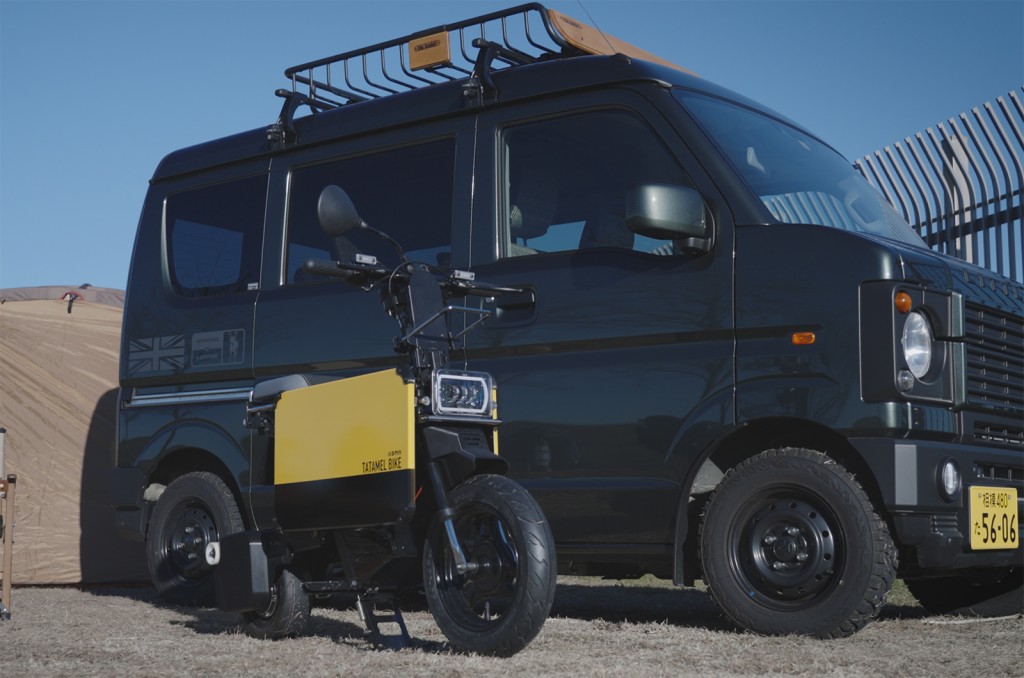 READ MORE
Subscribe to the Move Electric newsletter
e-CARS
Ten electric cars we're excited for in 2023
Getting an EV sideways: how easy is it to drift a Kia EV6 GT?
Q&A: Jaguar Racing's Sam Bird and Mitch Evans on Formula E's new era
e-BIKES
Ten electric bikes we're excited for in 2023
Can you get fit using an electric bike?
e-MOTORBIKES
Ten electric motorbikes we're excited for in 2023
Super Soco TC Max electric motorbike review
Cake and Polestar team up for new special edition Makka e-motorbike
e-SCOOTERS
Planned laws to legalise private e-scooters face delay
Five key takeaways from the rental e-scooter trials report
Which train firms have banned e-scooters from their services?
e-WORLD
Move Electric's best features of 2022: lap records, tuk-tuks… and sausage rolls
Volvo Trucks keeps on electric trucking with three new models