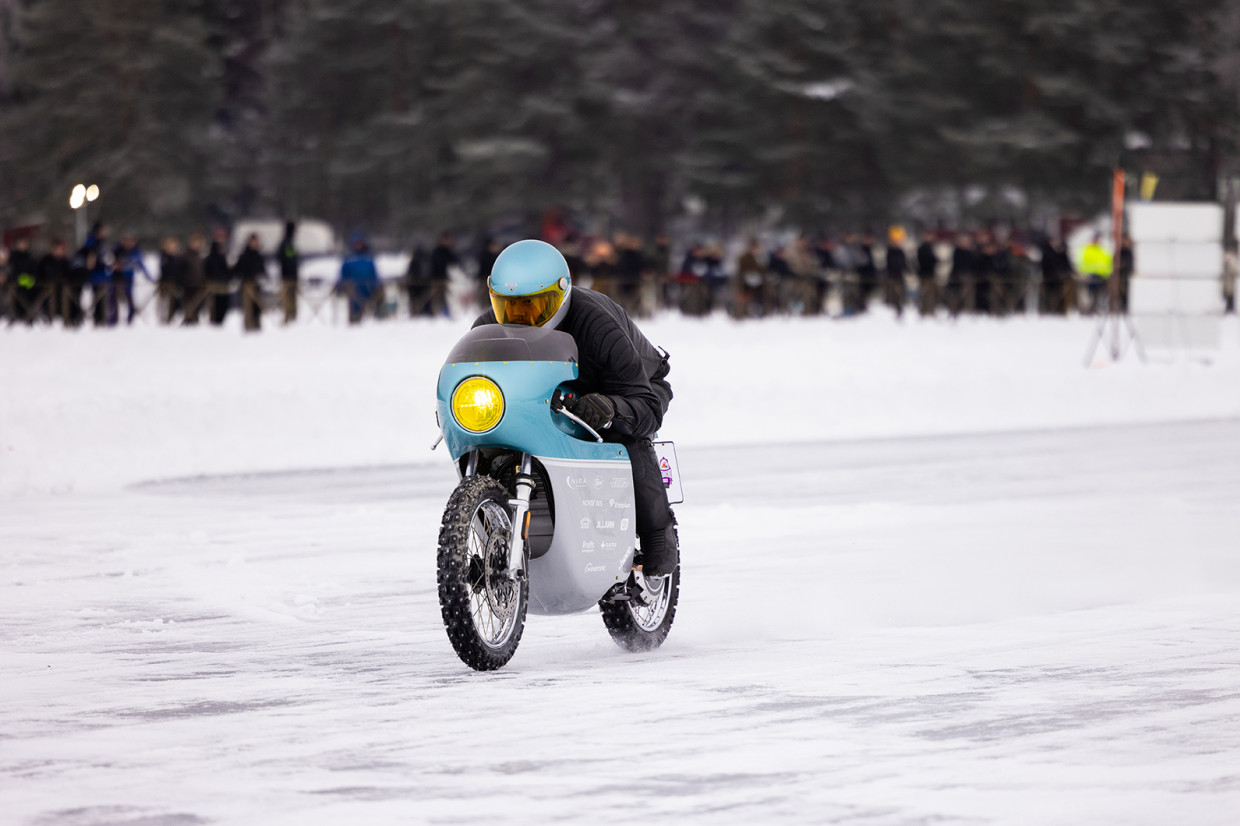 Swedish manufacturer RGNT has shattered the ice speed record for an electric motorbike, setting a cracking speed of a cool 96.39mph on a frozen lake in Sweden.
RGNT engineer Timmy Eriksson set the mark on Aurora, a specially adapted version of the start-up firm's No 1 Classic SE e-motorbike, during the Speed Weekend event held on a frozen ice lake in Årsunda, Sweden.
Sign up for our FREE newsletter to get the latest e-motorbike news in your inbox
The event is sanctioned and licensed by the SMA, the governing body of Swedish motorsport, and the 96.39mph (155.14kmh) average speed achieved by Eriksson established the record in the newly created category.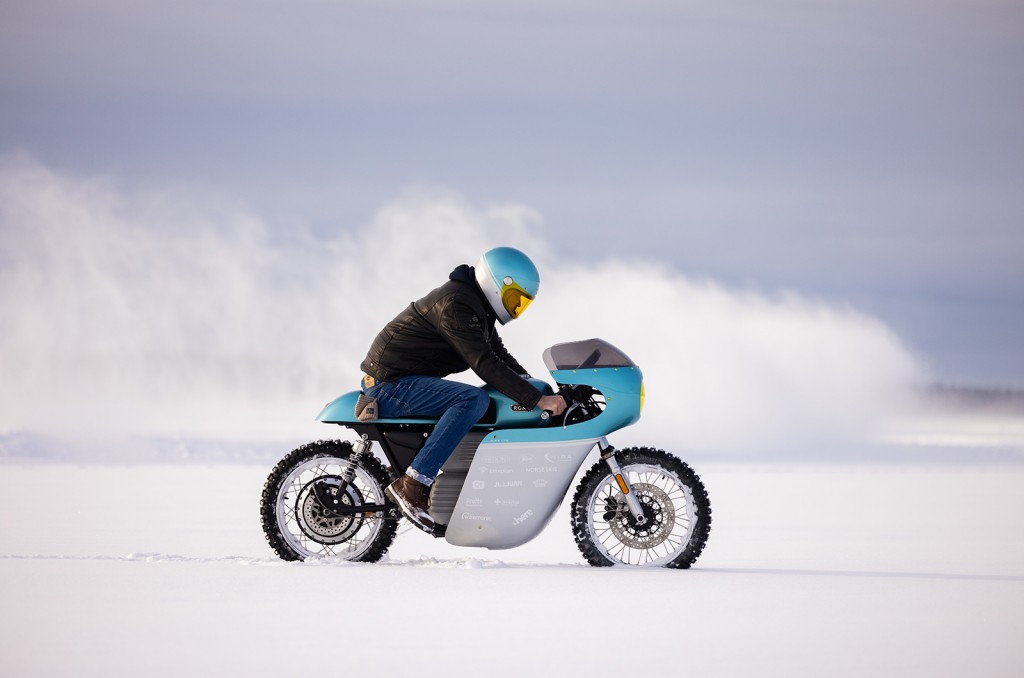 The mark means that RGNT now holds three speed records for an e-motorbike on ice: using a No 1 Scrambler SE it also set times for the fastest A1-class e-motorbike with an 83.90mph (135.03kmh) run, and the fastest production-spec e-motorbike with a speed of 71.02mph (114.3kmh).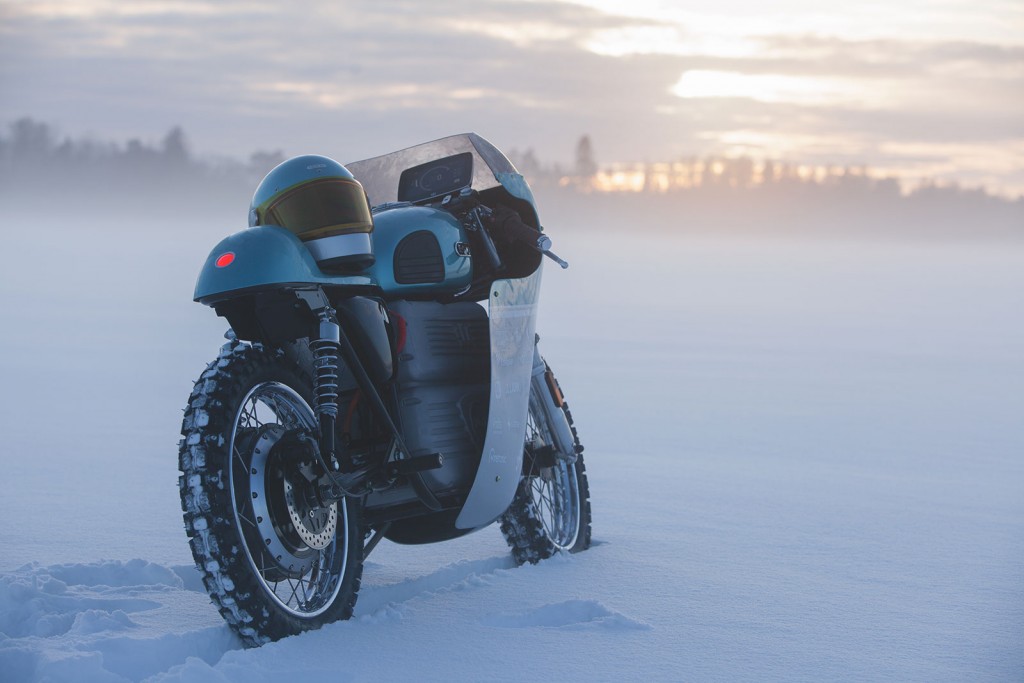 The Aurora featured several modifications from a standard version of the firm's No 1 Classic SE. The firm said that more performance was unlocked from the powertrain, raising the output to 30kW. A lightweight aerodynamically designed faring was also added to the front of the bike.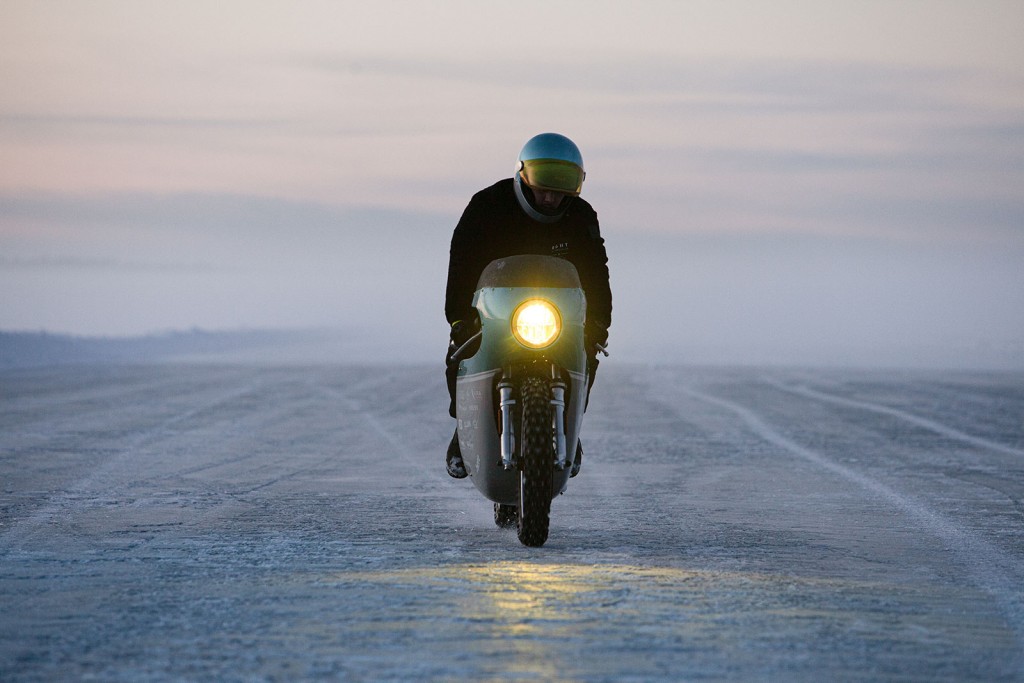 The race-ready e-motorbike weighs under 160kg and used spike-studded tyres for the record attempt. 
According to the Guinness World Records the fastest electric motorbike is the Voxan Wattman, a super-sleek machine which achieved a top speed of 283mph in December 2021 at the Kennedy Space Shuttle Landing Facility in Florida.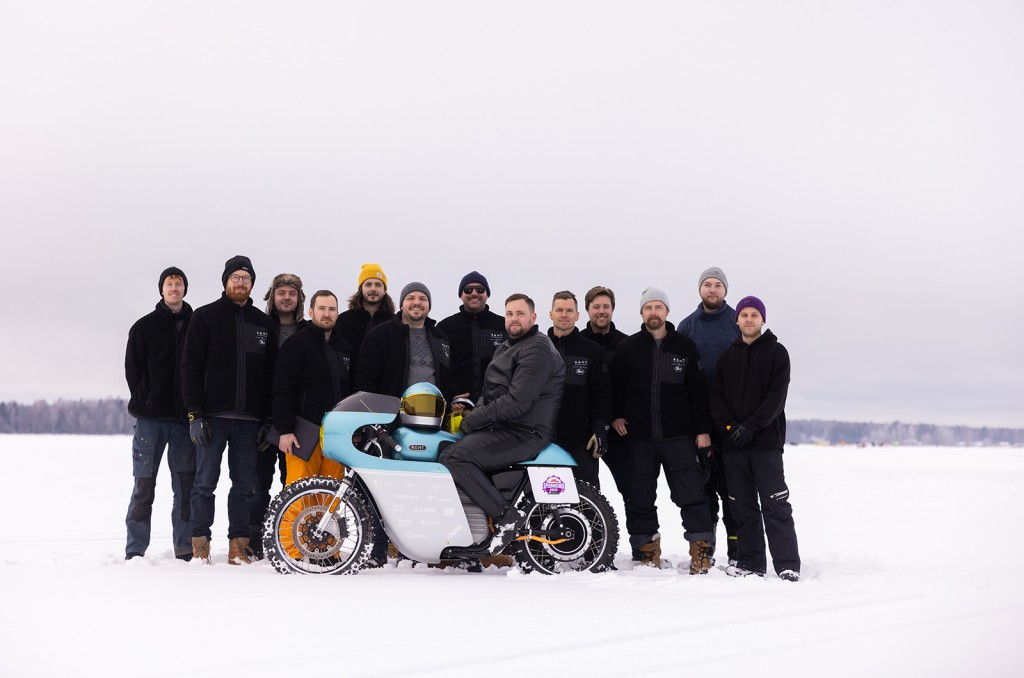 READ MORE
Subscribe to the Move Electric newsletter
e-CARS
Ten electric cars we're excited for in 2023
Getting an EV sideways: how easy is it to drift a Kia EV6 GT?
Q&A: Jaguar Racing's Sam Bird and Mitch Evans on Formula E's new era
e-BIKES
Ten electric bikes we're excited for in 2023
Can you get fit using an electric bike?
e-MOTORBIKES
Ten electric motorbikes we're excited for in 2023
Super Soco TC Max electric motorbike review
Cake and Polestar team up for new special edition Makka e-motorbike
e-SCOOTERS
Planned laws to legalise private e-scooters face delay
Five key takeaways from the rental e-scooter trials report
Which train firms have banned e-scooters from their services?
e-WORLD
Move Electric's best features of 2022: lap records, tuk-tuks… and sausage rolls
Volvo Trucks keeps on electric trucking with three new models