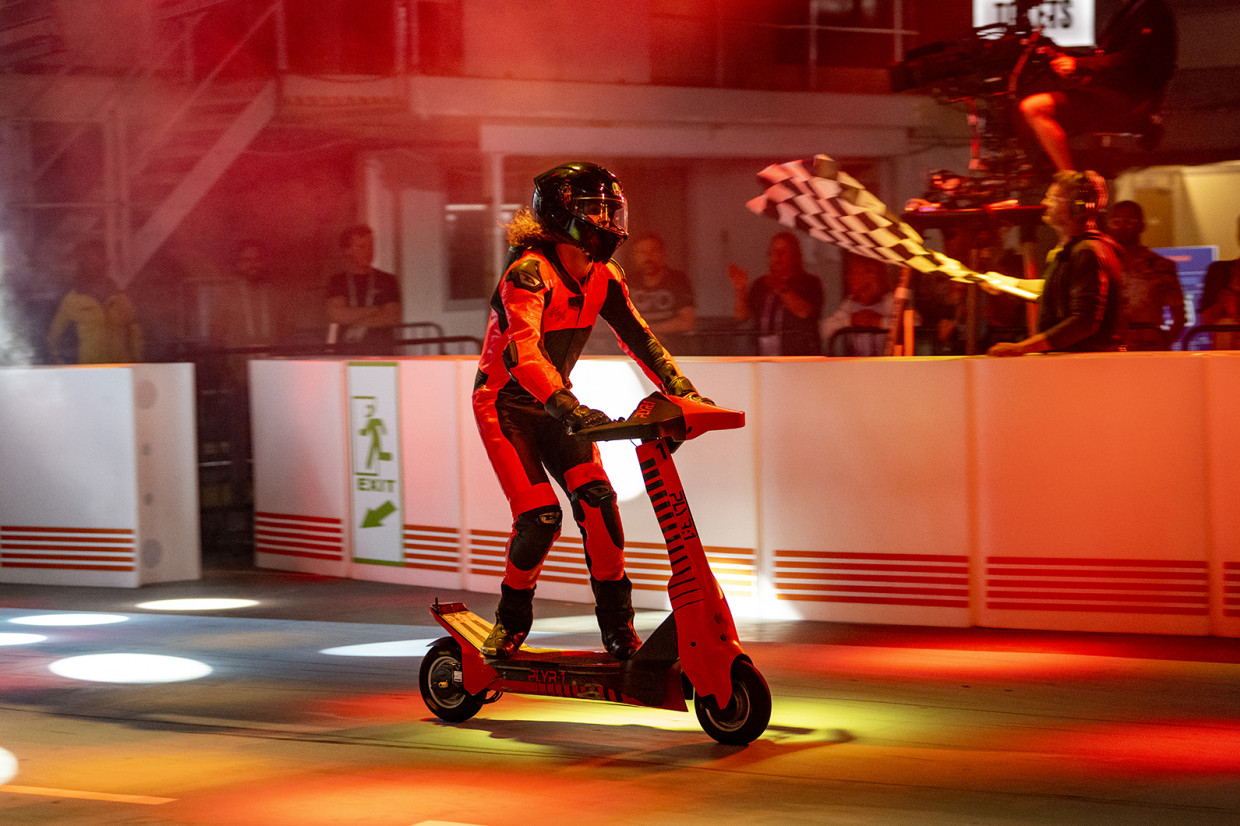 Swiss Freestyle scooter star Matis Neyroud claimed victory in the first-ever eSkootr Championship event at Printworks London, resisting a late charge from British motorcycle racing convert Dan Brooks.
Neyroud, 20, is no stranger to success on a scooter – but until now that's come from performing tricks on a non-powered machine. But he can now call himself the winner of the first-ever race for e-scooters.
Everything you need to know about the eSkootr Championship
Riding for the Plyr:1 team, Neyroud was one of the fastest riders throughout the heats on the 12-turn, 470-metre that was laid out in and around the former printing plant turned entertainment venue. He qualified for the final with a victory in his semi-final, albeit only after a mighty battle with Indian-born Cross Fit star Anish Shetty in which the pair swapped positions numerous times.
Brooks was also a frontrunner throughout the event, putting his bike racing skills to good effect on the 60mph S1-X e-scooter, which is powered by a pair of 6kW motors. The 21-year-old from Rochester won his quarter-final, and then finished second in his semi-final behind Kilian Larher.
But Brooks was left with work to do after a slow start in the eight-lap final. While Neyroud jumped into the lead, Brooks found himself in fifth-place after the opening lap. But he quickly move through the order and battled past Shetty to move into second on the sixth lap.
Brooks then began to chase down Neyroud, helped by the Swiss driver having run out of boost power extra energy. But Neyroud kept his nerve, and held on to win by 0.777 seconds.
After the event, Neyroud admitted he has been struggling due to the amount of racing riders had to do in the single-day event. "Coming into that last lap, my legs were so tired that I was really holding on at the end," he admitted. "It was lucky we only race for eight laps because if we went for nine it might have been a different story."
We'll bring you a guide to the good and bad bits of the first eSkootr Championship event soon.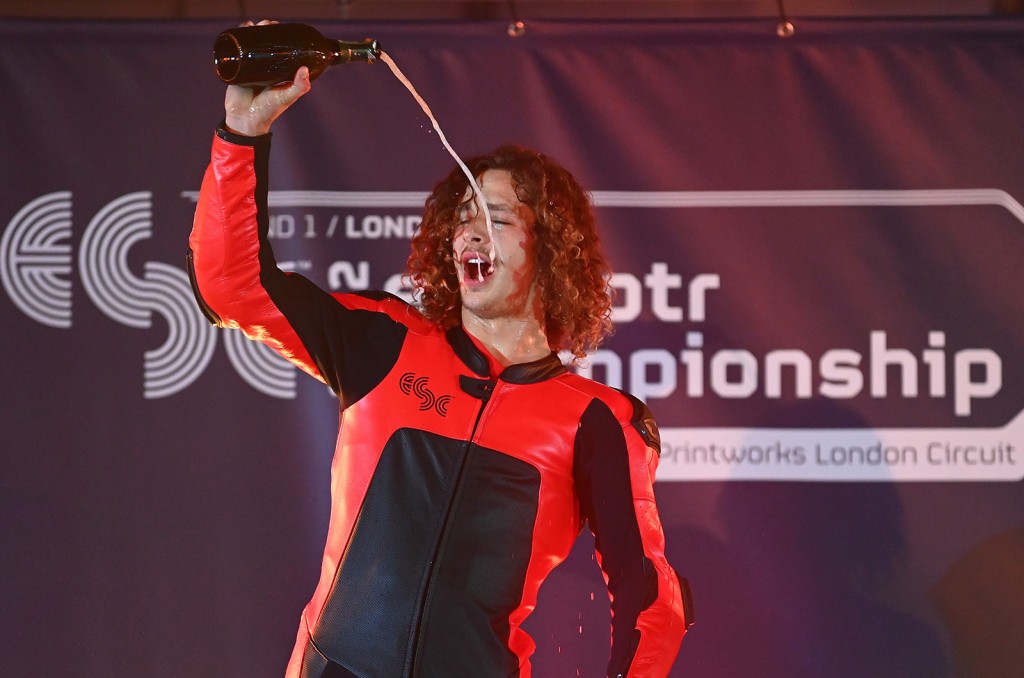 READ MORE
Subscribe to the Move Electric newsletter
e-CARS
New electric cars for 2022 and beyond: what's coming when
New BMW i7 unveiled as luxury electric saloon
e-BIKES
Best e-bikes for every category 2022
Moustache Samedi 28.7 e-bike review
e-MOTORBIKES
Yamaha Neo's electric scooter review
Cake launches new global electric motorbike race series 
e-SCOOTERS
Government set to announce plans to legalise private e-scooter use
New study finds e-scooters are five times safer than bikes
e-WORLD
World's first airport for flying taxis opens in UK