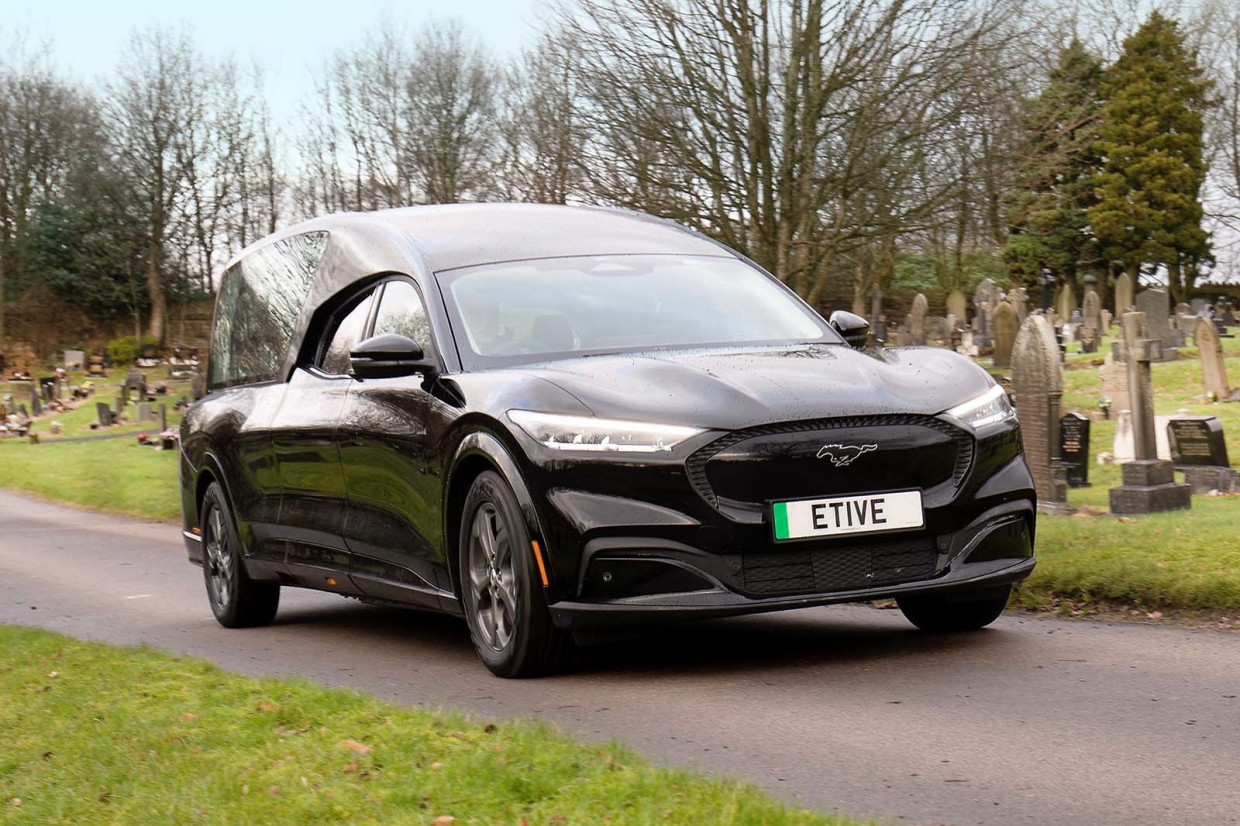 Leading hearse and limousine manufacturer Coleman Milne has unveiled its first all-electric range of funeral vehicles based on the Ford Mustang Mach-E
The firm's new Etive range, named after a river in the Scottish Highlands, is made-up of a Ford Mustang Mach-E hearse and a limousine. 
Coleman Milne currently offers a range of plug-in hybrid funeral vehicles, as well as the Whisper hearse which is based on a Tesla Model S platform and engineered alongside sister firm, Binz International.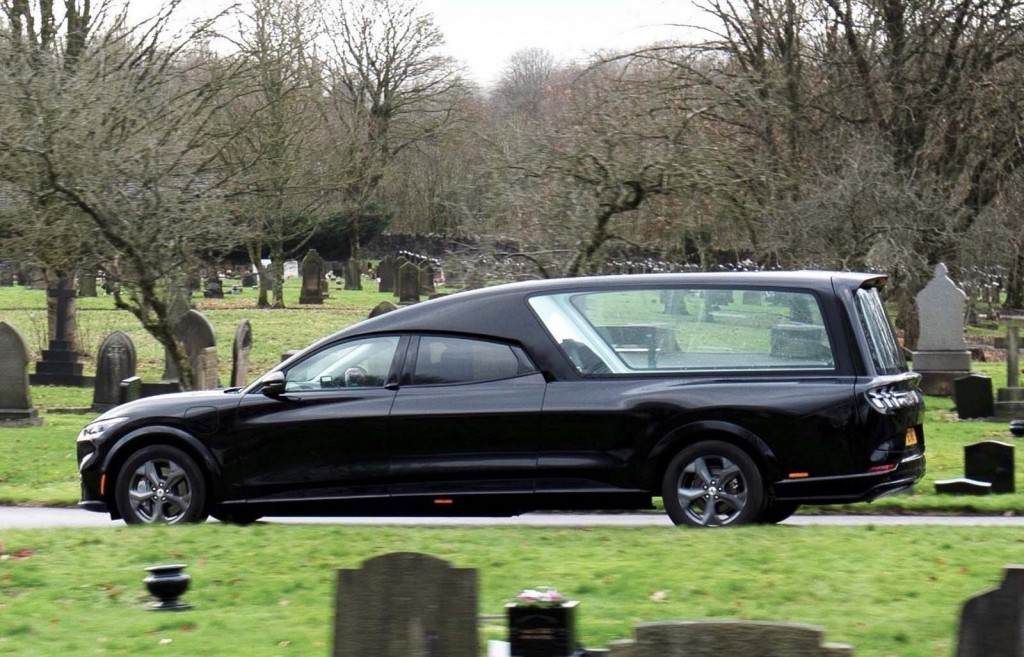 Both vehicles will be offered in the UK and Europe, with demonstrator vehicles available in the first half of 2023. Coleman Milne is aiming for vehicle approval for the new model range by the end of the first quarter of this year. 
The British firm says the hearse and limousine will also undertake structural durability tests at Millbrook proving ground to validate the new range of vehicles across 40,000 miles of road usage.
Both vehicles offer an estimated range of up to 200 miles from a 75kWh battery. Charging from 10-80% takes around 38 minutes, with both cars able to charge at up to 115kW.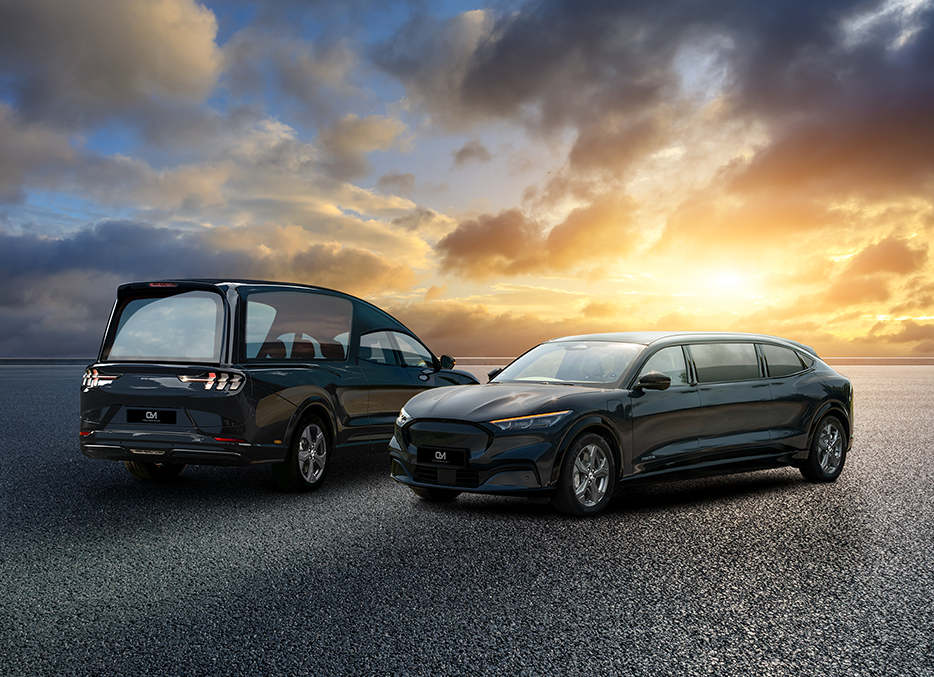 The Etive hearse features a flat, full-length deck and three seats for funeral bearers. Funeral directors can add optional extras, such as a powered tailgate, sliding deck and illuminated signage. 
The seven-seat limousine meanwhile has an additional 114mm of height to provide more room for rear passengers. 
Both vehicles in the Etive range maintain the same safety features as the Mache-E, including Lane Departure Warning, Lane Keep Aid and Pre-Collision. The vehicles also get a 15.5 inch central touch screen, 10.2 inch digital dashboard and a rear-view camera.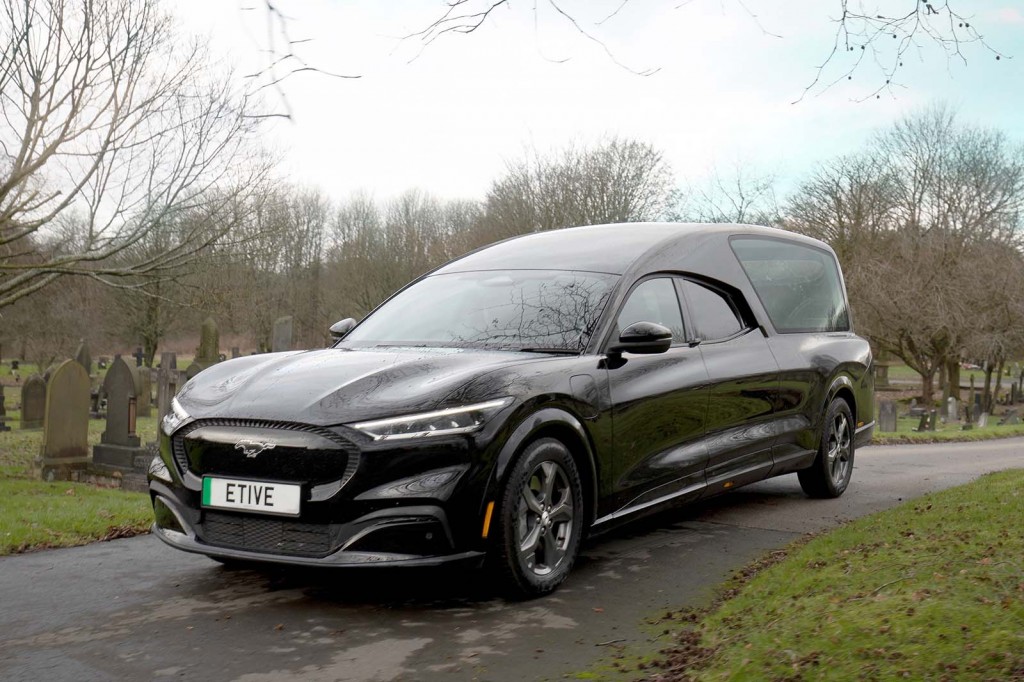 "We have long championed the electric hearse at Coleman Milne," said Graham Clow, National Sales Director at Coleman Milne.
"The excellent, long standing relationship that we have with Ford enabled us to model the range on its Mach-E platform. The Mach-E is the perfect base for a comfortable, quiet and respectful hearse and limousine, while also providing funeral directors with all the benefits and innovations found in today's electric vehicles."
READ MORE
Subscribe to the Move Electric newsletter
e-CARS
Ten electric cars we're excited for in 2023
Getting an EV sideways: how easy is it to drift a Kia EV6 GT?
Q&A: Jaguar Racing's Sam Bird and Mitch Evans on Formula E's new era
e-BIKES
Ten electric bikes we're excited for in 2023
Can you get fit using an electric bike?
e-MOTORBIKES
Ten electric motorbikes we're excited for in 2023
Super Soco TC Max electric motorbike review
Cake and Polestar team up for new special edition Makka e-motorbike
e-SCOOTERS
Planned laws to legalise private e-scooters face delay
Five key takeaways from the rental e-scooter trials report
Which train firms have banned e-scooters from their services?
e-WORLD
Move Electric's best features of 2022: lap records, tuk-tuks… and sausage rolls
Volvo Trucks keeps on electric trucking with three new models