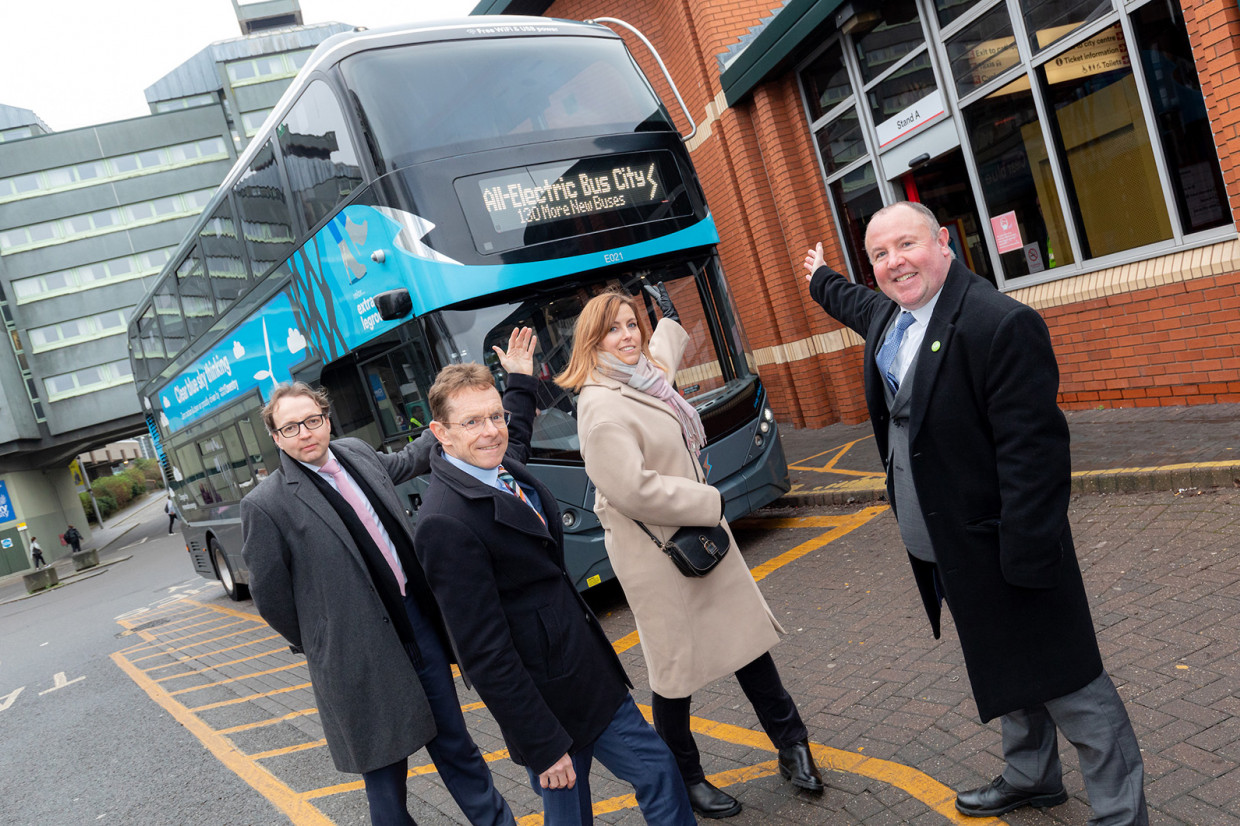 Coventry used to be known as Britain's 'Motor City' for its proud automotive history, and it's now chasing a new title: Britain's first 'All-Electric Bus City'. Okay, it might not be the catchiest of monikers, but it is a hugely significant one. 
As part of a £140 million project for the city to become a hub for zero-emission public transport National Express Coventry has just placed an order for a fleet of 130 British-built electric buses. They are in addition to 10 e-buses the firm has run in Coventry since 2020, and are due to go into service early next year. 
The existing 10 electric buses are built by Alexander Dennis in Falkirk. They have a range of 137-174 miles depending on conditions, can be charged in around four hours and seat 63 passengers (25 downstairs and 38 upstairs).
Britishvolt secures £1.7bn for battery factory at Coventry Airport site
The All-Electric Bus City project received a boost last year after Transport for West Midlands (TfWM), part of the West Midlands Combined Authority (WMCA) secured £50 million funding from the Department for Transport to turn Coventry's bus fleet electric.
Official say that will allow for the city to strike deals with other bus companies – including those running subsidies services – with the aim for an entirely electric fleet of up to 300 e-buses running in the city by 2025. 
Coventry is working with TfWM to develop the charging infrastructure, which will include upgrading the charging points at depots and the Pool Meadow Bus Station. That site already includes solar panels to harvest energy in the day, which is used to charge the buses overnight.
National Express Bus boss David Bradford said: "Ten of our existing electric double decker buses have already driven over 850,000 miles and saved 1,400 tonnes of carbon dioxide from going out into the atmosphere. Hundreds more of these zero-emission buses are now on their way. It is really great news for Coventry residents and visitors."
Drivers are also given special training for the buses, including lessons in how to preserve the charge to maximise each vehicle's range.
READ MORE
e-CARS
The ten best-selling electric cars in the UK
e-BIKES
Cairn Cycles E-Adventure 1.0 e-bike review
Ten e-bikes we're looking forward to in 2022
e-MOTORBIKES
Ten electric motorbikes to look forward to in 2022
Art, sustainability and choppers - the wonderful world of Stirling Eco
e-SCOOTERS
Hypercar firm Bugatti's first electric vehicle is an 18mph e-scooter
Ride-hailing firm Bolt set for UK expansion after big investment
e-WORLD
Veolia to open first UK plant for recycling EV batteries
The new Bobcat T7X is a truly groundbreaking electric digger