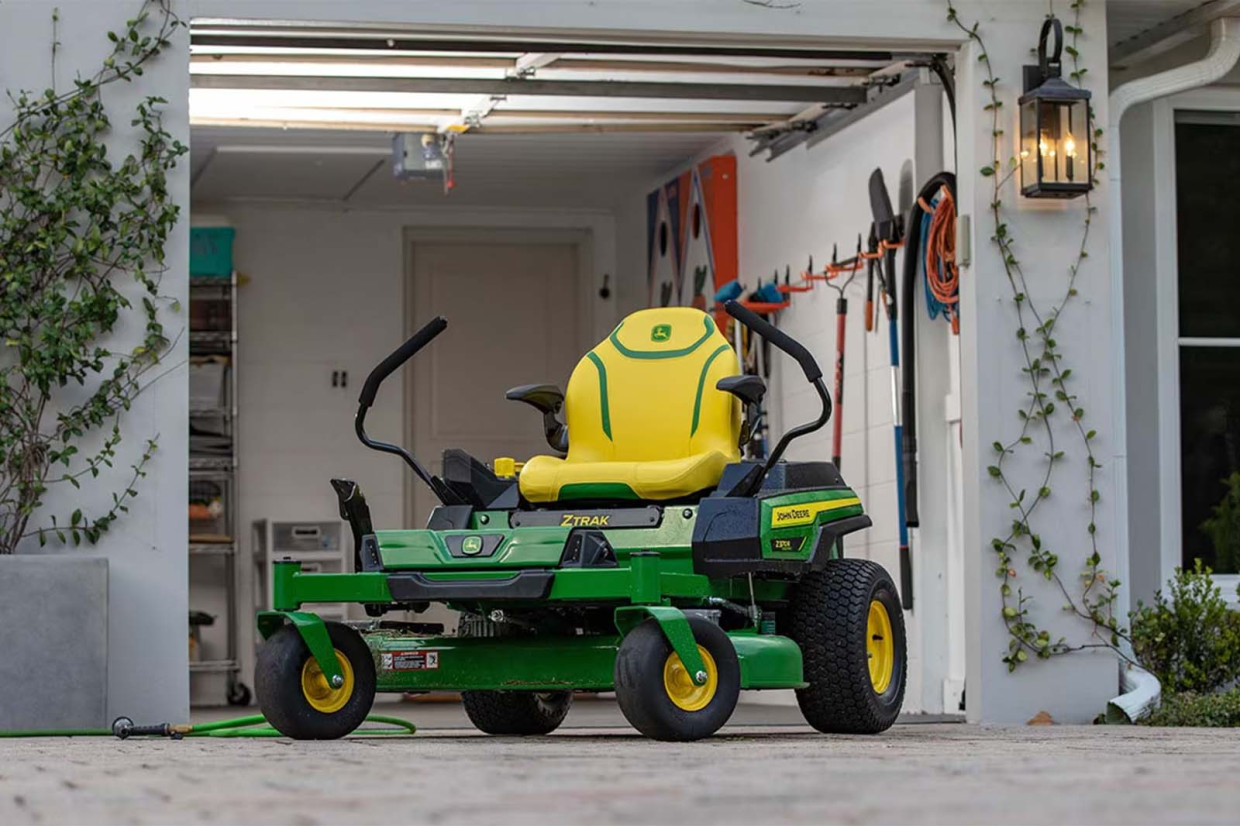 Meet the new Z370R Electric ZTrak, a brand new all-electric ride-on lawn mower from agricultural equipment giant John Deere. 
Famed for its bright green tractors and combine harvesters, the firm also has a long history producing smaller machines, including lawn mowers. 
Now the firm is future-proofing its line-up of grass cutting machines by offering its first all-electric mower aimed at homeowners who take pride in their garden. 
The Z370R is powered by a 3.56kWh battery that allows users to mow up to two acres before charging. It can be charged without removing the battery using a standard outdoor extension cord and a 110-volt outlet. And as the battery is fully sealed, the electric mower can be used in wet and rainy conditions. 
Other features include large front and side frame rails and a 42-inch mower deck.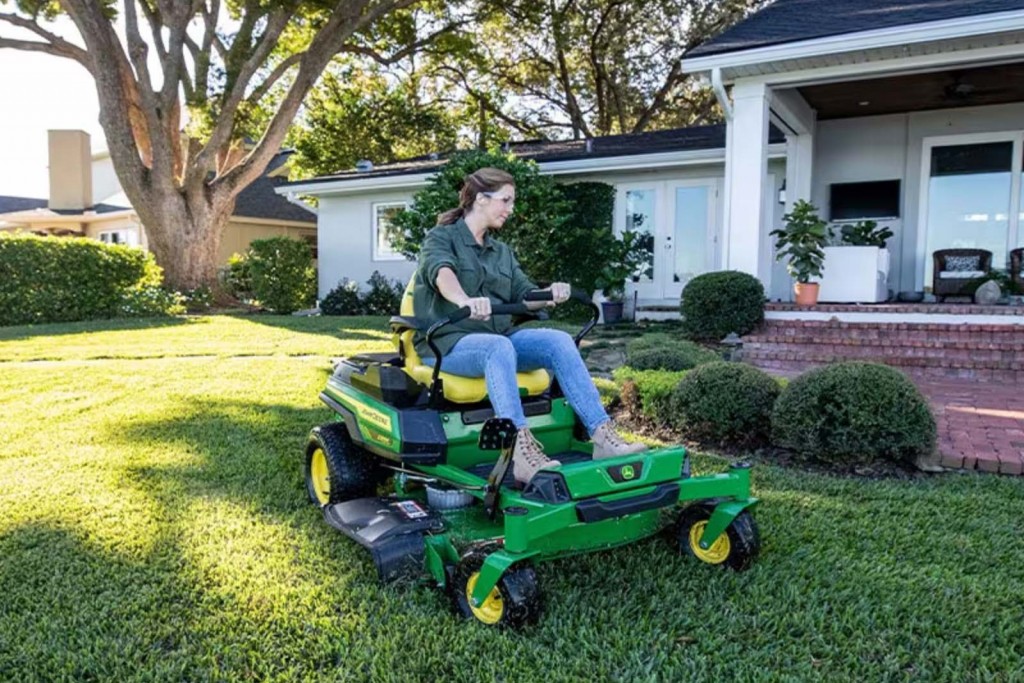 The Z370R Electric also gets a large LCD screen for displaying battery level, with users able to choose between three different modes and adjust the machine depending on the conditions. 
John Deere says its Residential Zero Turn electric mower will offer "reduced maintenance, simplified use and increased operator comfort due to less noise and vibration when mowing". 
"Customers are demanding more from their equipment, and since no one knows our customers or their work better than we do, we are prepared to deliver like no other, starting with the Z370R Electric zero turn mower," said Eric Halfman, go-to-market manager, riding lawn equipment John Deere.
"Everyone has different needs when it comes to their land, and we understand that one size doesn't fit all when it comes to energy solutions. That's why it is important for us to provide our customers with a broad range of mower options without compromising performance from gas machines."
The Z370R is available to pre-order in the US, with prices starting from $6399 (£5254). It is not yet known if the electric lawn mower will be offered in the UK. 
READ MORE
Subscribe to the Move Electric newsletter
e-CARS
Ten electric cars we're excited for in 2023
Getting an EV sideways: how easy is it to drift a Kia EV6 GT?
Q&A: Jaguar Racing's Sam Bird and Mitch Evans on Formula E's new era
e-BIKES
Ten electric bikes we're excited for in 2023
Can you get fit using an electric bike?
e-MOTORBIKES
Ten electric motorbikes we're excited for in 2023
Super Soco TC Max electric motorbike review
Cake and Polestar team up for new special edition Makka e-motorbike
e-SCOOTERS
Planned laws to legalise private e-scooters face delay
Five key takeaways from the rental e-scooter trials report
Which train firms have banned e-scooters from their services?
e-WORLD
Move Electric's best features of 2022: lap records, tuk-tuks… and sausage rolls
Volvo Trucks keeps on electric trucking with three new models