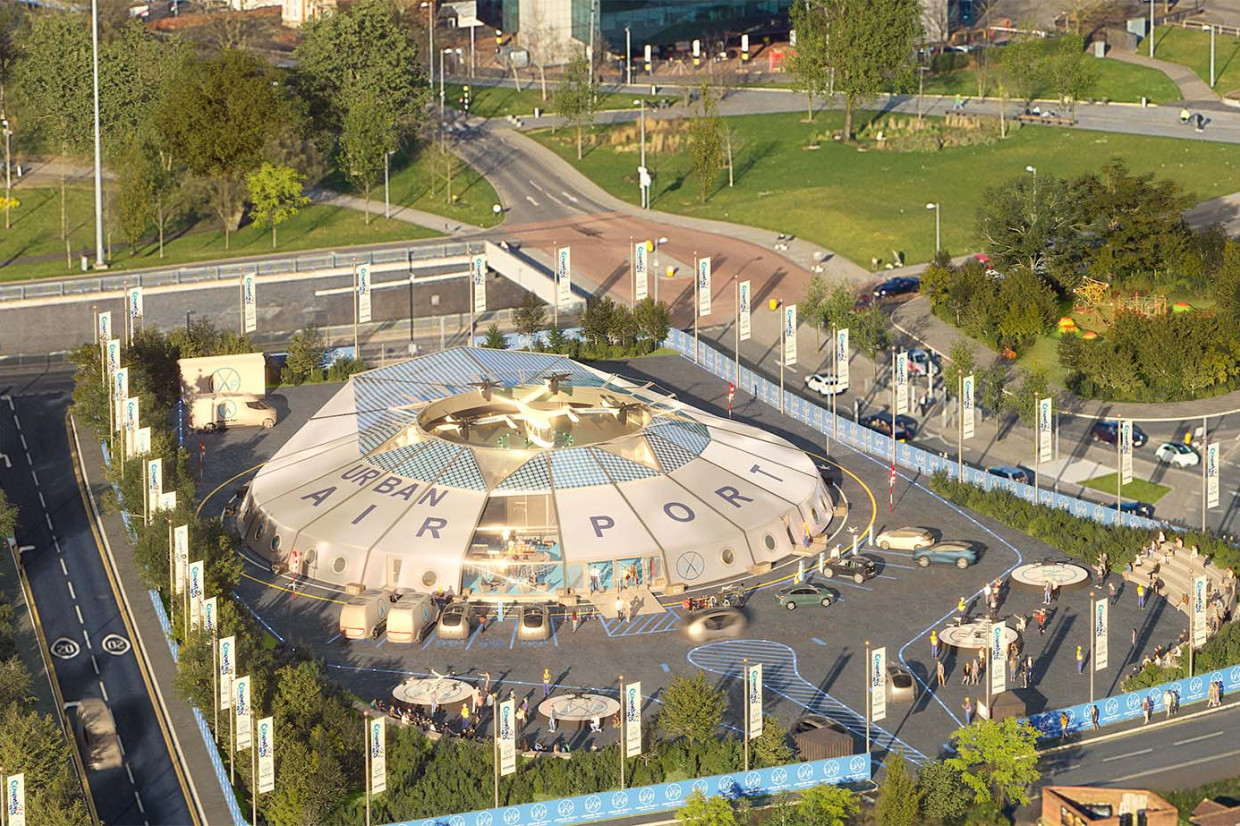 British start-up Urban Air Port, which will open the UK's first vertiport for electric Vertical Take-Off and Landing (eVTOL) in Coventry this year, has secured new investment from Hyundai's urban air mobility division, Supernal.
The funding will allow Urban Air Port to develop 200 vertiports across the world in the next five years while delivering the companies' shared goal of integrating advanced air mobility (AAM) into existing transit networks. 
This is the first time Supernal, formerly known as Hyundai's Urban Air Mobility Division, has invested in an AAM infrastructure developer. Supernal has plans to launch a commercial eVTOL aircraft by 2028. 
UAP says that its vertiports will provide "essential infrastructure to enable mass adoption of eVTOL aircraft" and will "transform the way goods and people are transported around urban areas".
"Despite the unparalleled potential of eVTOL aircraft to revolutionise mobility, the importance of the ground infrastructure that enables them is too often overlooked," said Urban Air Port's founder and executive chairman, Ricky Sandhu.
"With Supernal's investment and expertise and connection to Hyundai Motor Group, we can supercharge the rollout of sustainable infrastructure that will unleash the future of advanced air mobility globally."
The Coventry vertiport is due to open to the public in Coventry in April this year. 
READ MORE
e-CARS
The ten best-selling electric cars in the UK
e-BIKES
Cairn Cycles E-Adventure 1.0 e-bike review
Ten e-bikes we're looking forward to in 2022
e-MOTORBIKES
Ten electric motorbikes to look forward to in 2022
Art, sustainability and choppers - the wonderful world of Stirling Eco
e-SCOOTERS
Hypercar firm Bugatti's first electric vehicle is an 18mph e-scooter
Ride-hailing firm Bolt set for UK expansion after big investment
e-WORLD
Veolia to open first UK plant for recycling EV batteries
The new Bobcat T7X is a truly groundbreaking electric digger