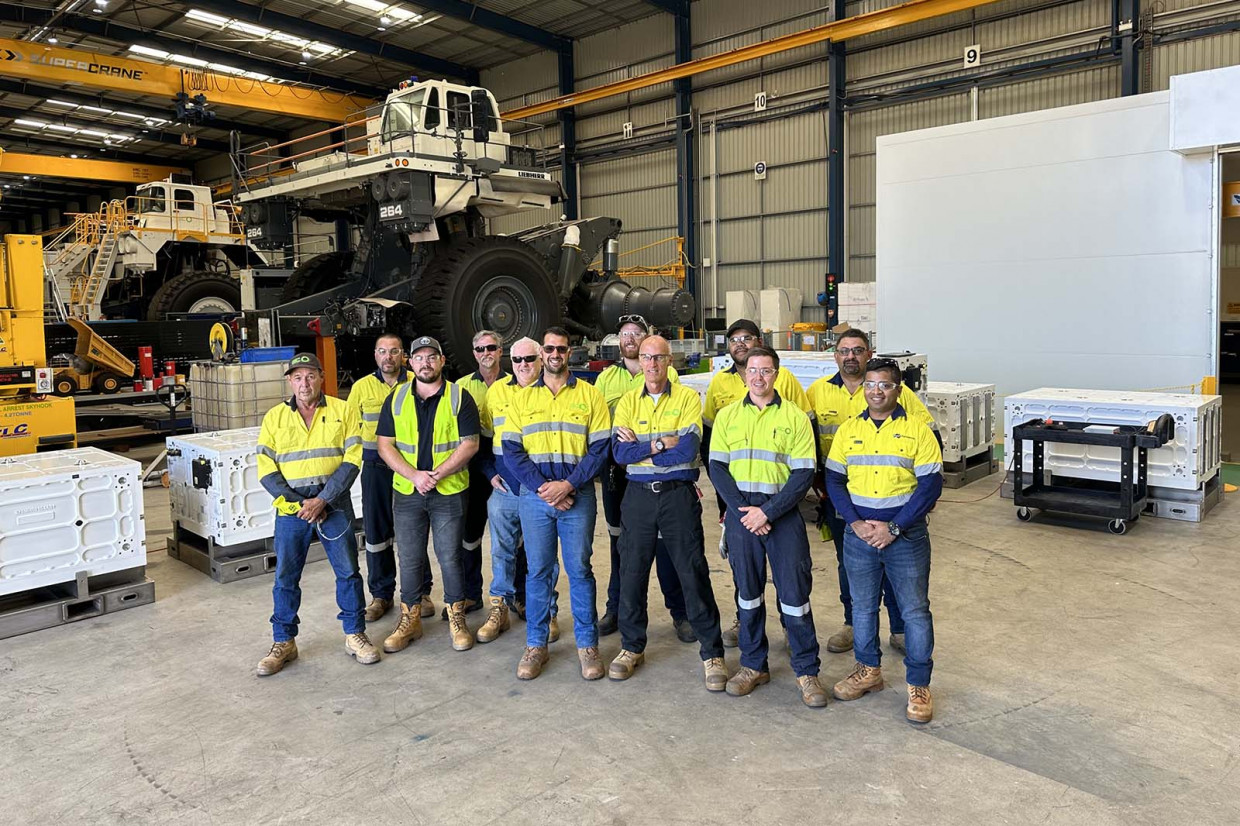 Automotive tech firm WAE Technologies has unveiled the largest battery it has ever produced, which has been designed for use in a zero-emission electric mining haul truck.
WAE, now owned by mining giant Fortescue, is working alongside Swiss-German equipment manufacturer Liebherr to develop a fully electric mining haul truck.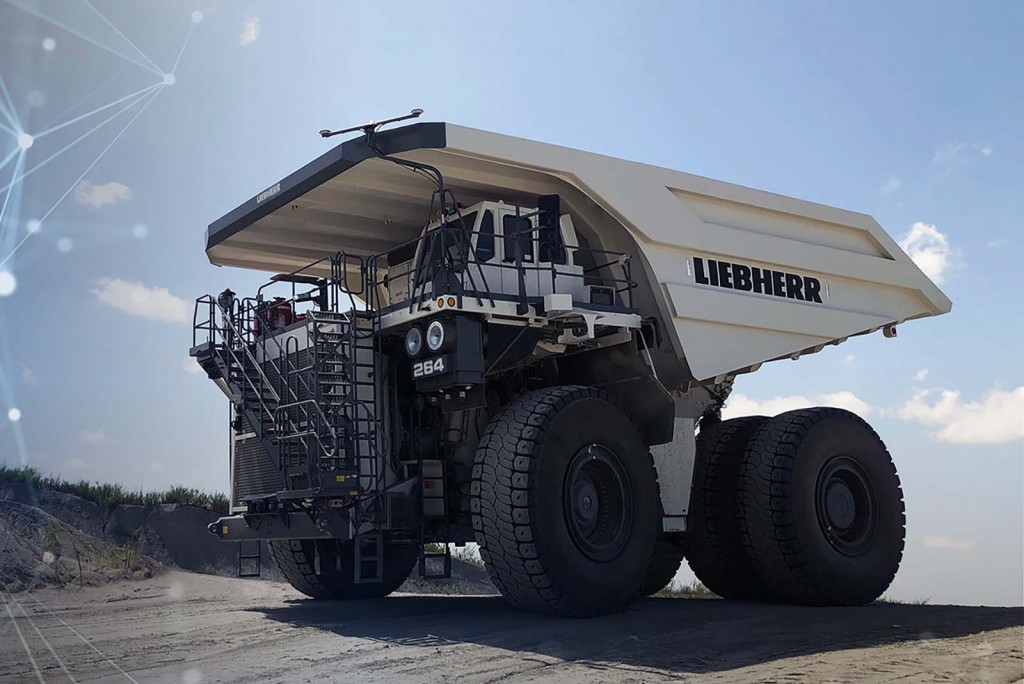 Fortescue completed its purchase of Oxfordshire-based WAE - formerly known as Williams Advanced Engineering - last year, a company which was originally spun out of the Williams F1 team.
The new 1.4MWH prototype battery system has been specifically designed for use in a 240-tonne mining haul truck.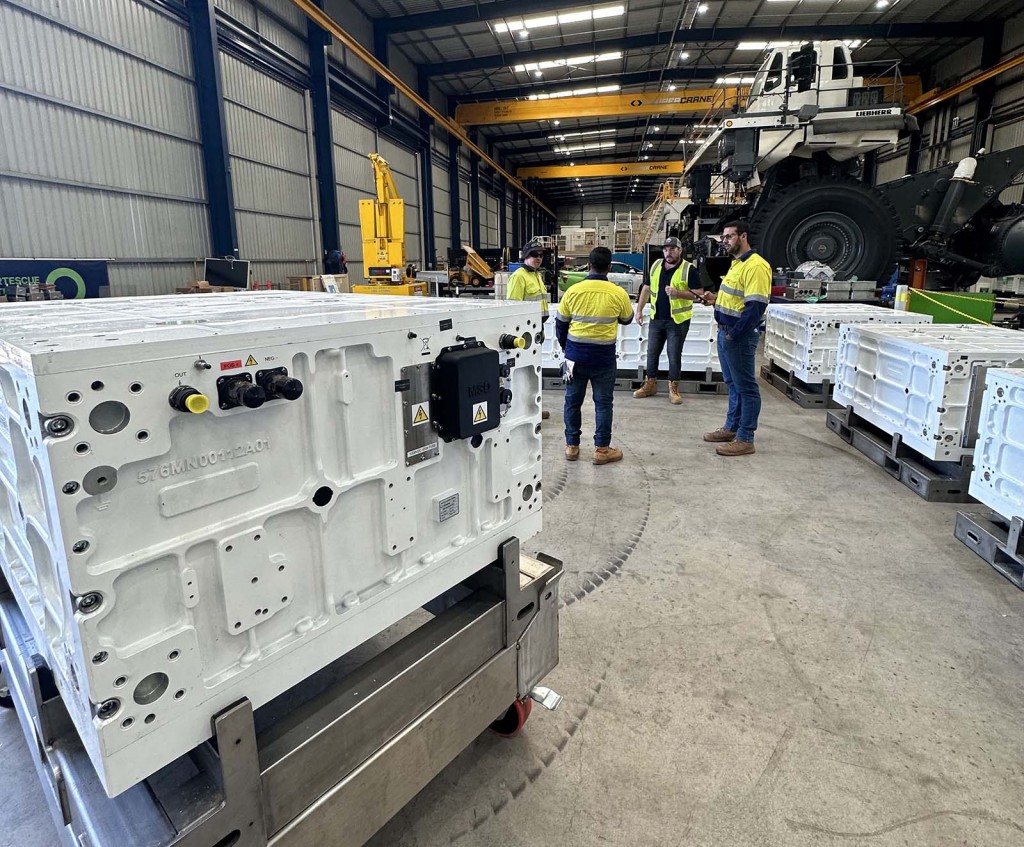 Fortescue says the battery will be an important part of the Australian firm's $6.2billion decarbonisation strategy, where they plan to eliminate fossil fuels from its iron ore mining operations. The firm hopes to reduce its emissions by swapping its fleet of diesel trucks with battery or hydrogen powered machines. 
The 15-tonne power system measures 3600mm long, 1600mm wide and 2400mm high and is made up of eight sub-packs, each with 36 modules which are individually cooled by a battery management system. 
The battery can be fast-charged in around 30 minutes and can harness energy through braking when travelling downhill. 
Now complete, the battery will be assembled and installed at Fortescue's facility in Perth, Australia, before being transported to mines in Pilbara for testing on site later this year. 
"Today marks the latest milestone in the rapid development of state-of-the-art zero emission technology for Fortescue's mining trucks," said WAE Technologies CEO Craig Wilson.  
"This high-performance power system not only boasts the highest energy storage of its kind, but will also be the first to offer 30-min fast charging."
"This is an inspiring example of what can be achieved combining Fortescue's pioneering green energy vision for its global vehicles and WAE's extensive expertise in advanced batteries."
READ MORE
Subscribe to the Move Electric newsletter
e-CARS
Ten electric cars we're excited for in 2023
Getting an EV sideways: how easy is it to drift a Kia EV6 GT?
Q&A: Jaguar Racing's Sam Bird and Mitch Evans on Formula E's new era
e-BIKES
Ten electric bikes we're excited for in 2023
Can you get fit using an electric bike?
e-MOTORBIKES
Ten electric motorbikes we're excited for in 2023
Super Soco TC Max electric motorbike review
Cake and Polestar team up for new special edition Makka e-motorbike
e-SCOOTERS
Planned laws to legalise private e-scooters face delay
Five key takeaways from the rental e-scooter trials report
Which train firms have banned e-scooters from their services?
e-WORLD
Move Electric's best features of 2022: lap records, tuk-tuks… and sausage rolls
Volvo Trucks keeps on electric trucking with three new models