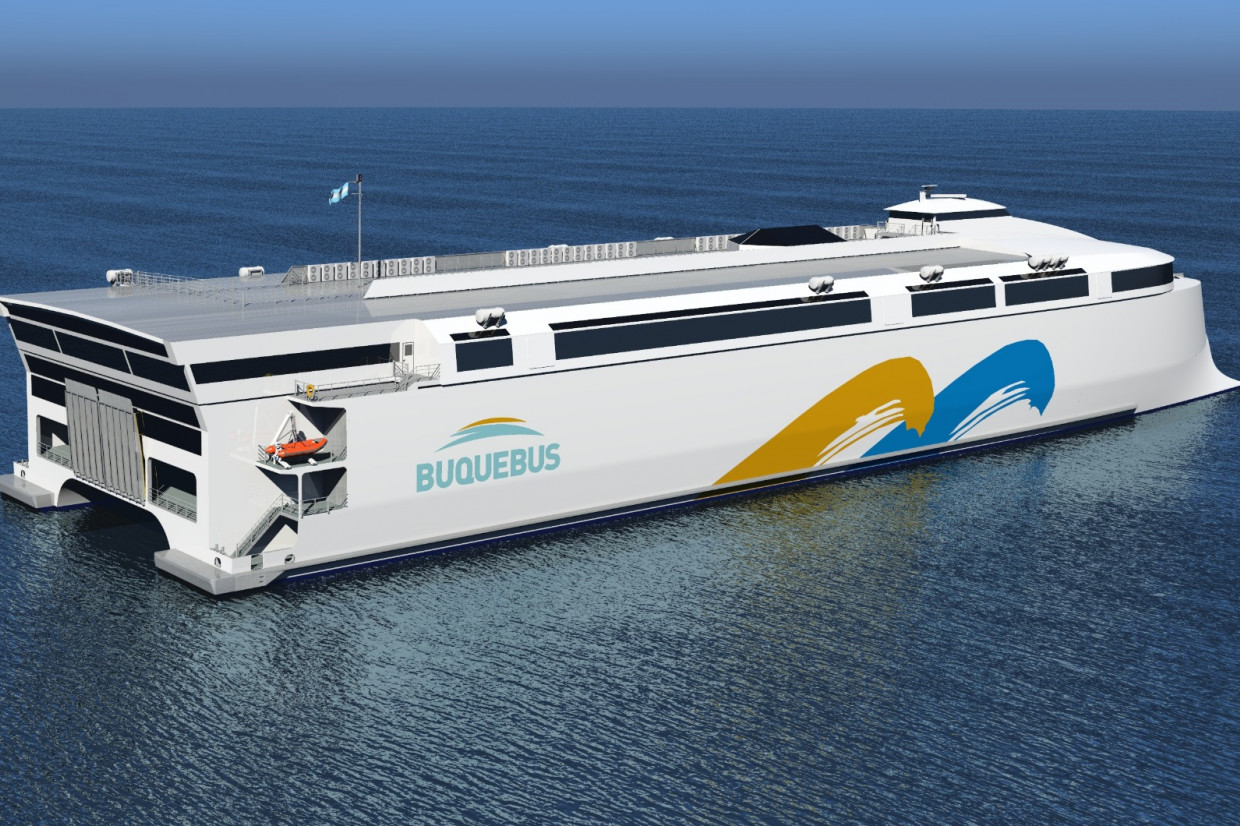 The world's first full-size zero-emission ferry could be put into action between Argentina and Uruguay in 2025.
Australian ferry manufacturer Incat Tasmania has been working on a new 130-metre lightweight ferry for South American firm Buquebús. The machine will be able to carry 2100 passengers and 210 vehicles.
Load up on the latest e-mobility news with the FREE Move Electric newsletter
The machine was originally due to feature a Liquified Natural Gas (LNG) powerplant, but Buquebús has now asked Incat to investigate installing a battery electric powertrain instead. The ferry is earmarked for use on a route between Argentina and Uruguay, a journey of around 150 miles.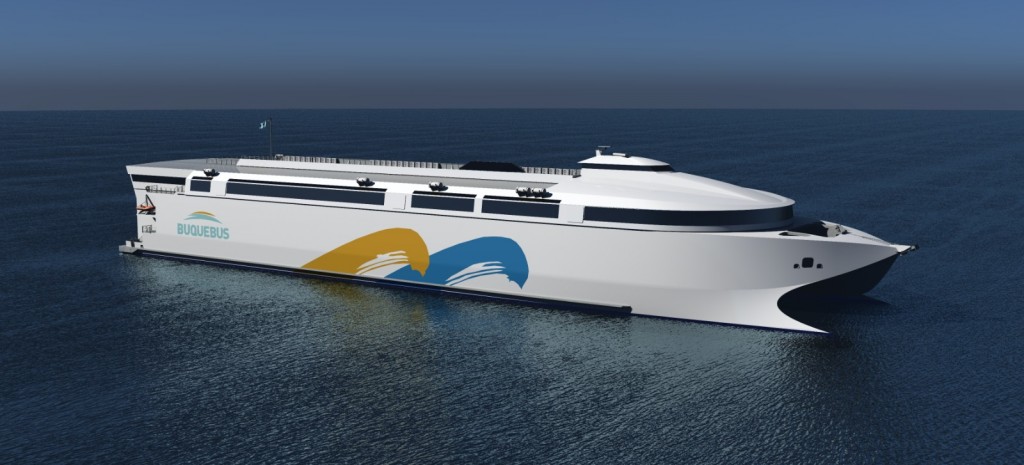 Incat admits that "there are challenges to overcome" before a large electric ferry can take to the seas, and not many technical details have been released yet. While the ferry would require sizeable battery packs to achieve the range required, that extra weight would likely be largely offset by the removal of the Diesel engines and associated systems.
Company boss Robert Clifford said "the batteries and electric motors are being worked through with our suppliers, to ensure they can deliver the technology required in the timeframe we need them."
While there is plenty of work to do on the boat, Incat is already considering one major challenge: how to deliver it from its Tasmania base to Buquebús in Buenos Aires. One option would be to fit temporary diesel generators to top up the battery along the way.
READ MORE
Subscribe to the Move Electric newsletter
e-CARS
Ten electric cars we're excited for in 2023
Getting an EV sideways: how easy is it to drift a Kia EV6 GT?
Q&A: Jaguar Racing's Sam Bird and Mitch Evans on Formula E's new era
e-BIKES
Ten electric bikes we're excited for in 2023
Can you get fit using an electric bike?
e-MOTORBIKES
Ten electric motorbikes we're excited for in 2023
Super Soco TC Max electric motorbike review
Cake and Polestar team up for new special edition Makka e-motorbike
e-SCOOTERS
Planned laws to legalise private e-scooters face delay
Five key takeaways from the rental e-scooter trials report
Which train firms have banned e-scooters from their services?
e-WORLD
Move Electric's best features of 2022: lap records, tuk-tuks… and sausage rolls
Volvo Trucks keeps on electric trucking with three new models