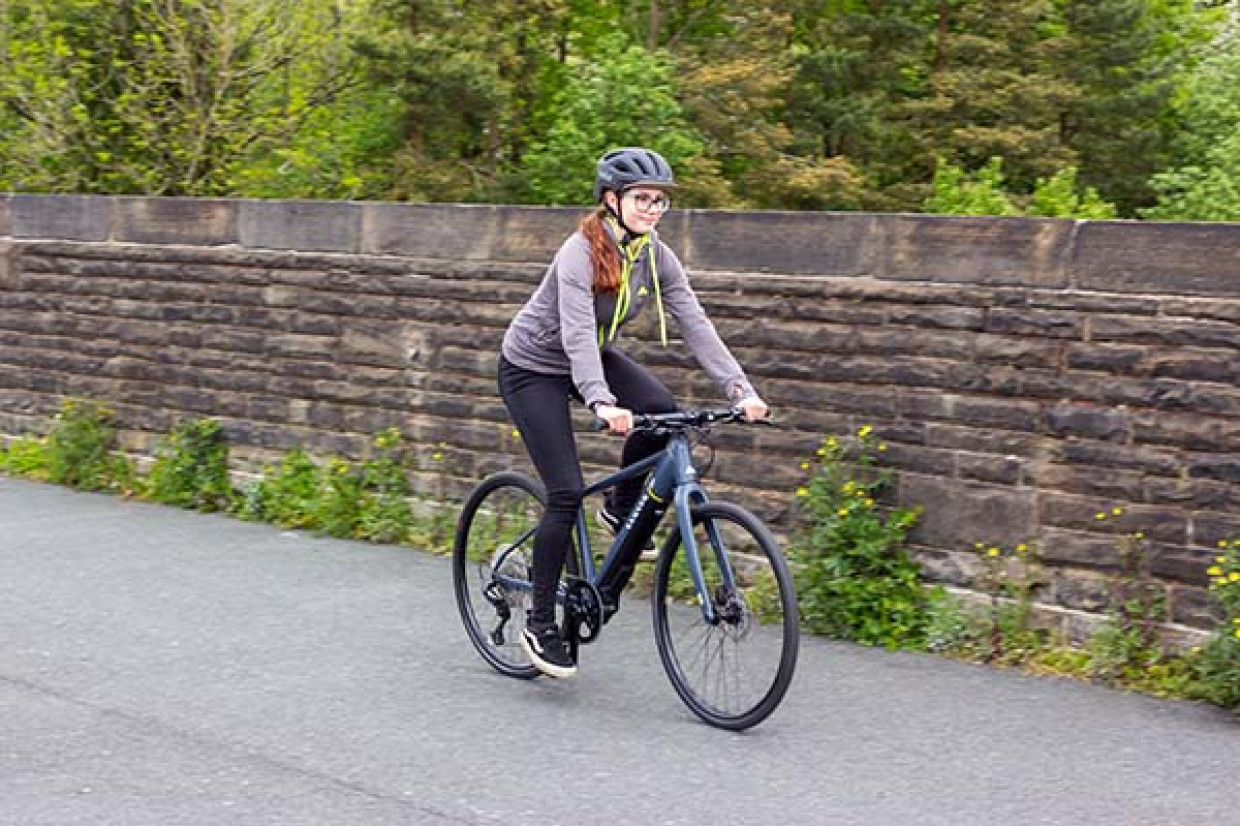 Move Electric rating: four stars out of five
What does it cost? 
£2699
What is it?
The Canyon Roadlite:ON 6 is an electric hybrid bike powered by a Fazua Ride 50 Street motor and battery system. It is the cheapest of the Roadlite range and is marketed as an entry-level electric bike ideal for commutes or fitness rides. It comes with a Shimano Deore 12-speed groupset and a lightweight frame.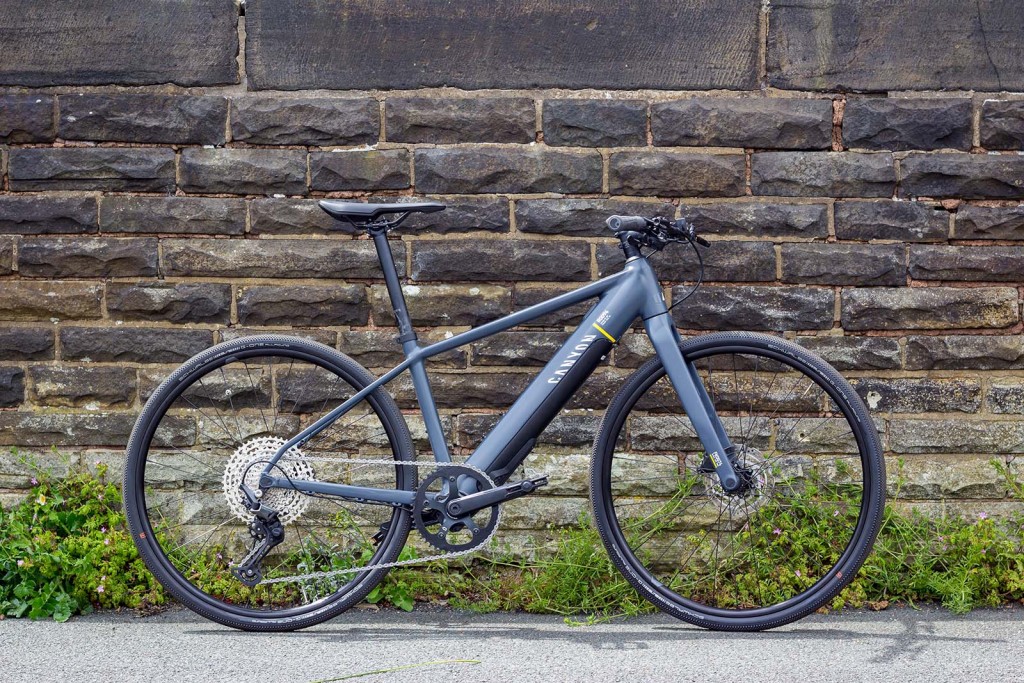 What is it like?  
This bike is incredibly nippy and inspires more confidence than even some road bikes – I actually felt closer to getting my knee down in a corner than I have on many other bikes. It's marketed as an entry-level option, but it certainly doesn't feel like one. 
Even with the most basic motor of the Roadlite:ON, the Fazua Ride 50 Street, it still performed seriously well in the hilly terrain of West Yorkshire. Released in the last year, I'd say the functionality is far better than that of the Fazua Evation on the Cairn Cycles gravel bike I reviewed. Removing the battery is far easier, and you no longer need to turn it on at the battery before inserting it back into the frame. 
Subscribe to the Move Electric newsletter
Do be aware, however, that the battery can still fall out – I found it easiest to remove and insert the battery with the front wheel turned so the battery didn't foul on anything.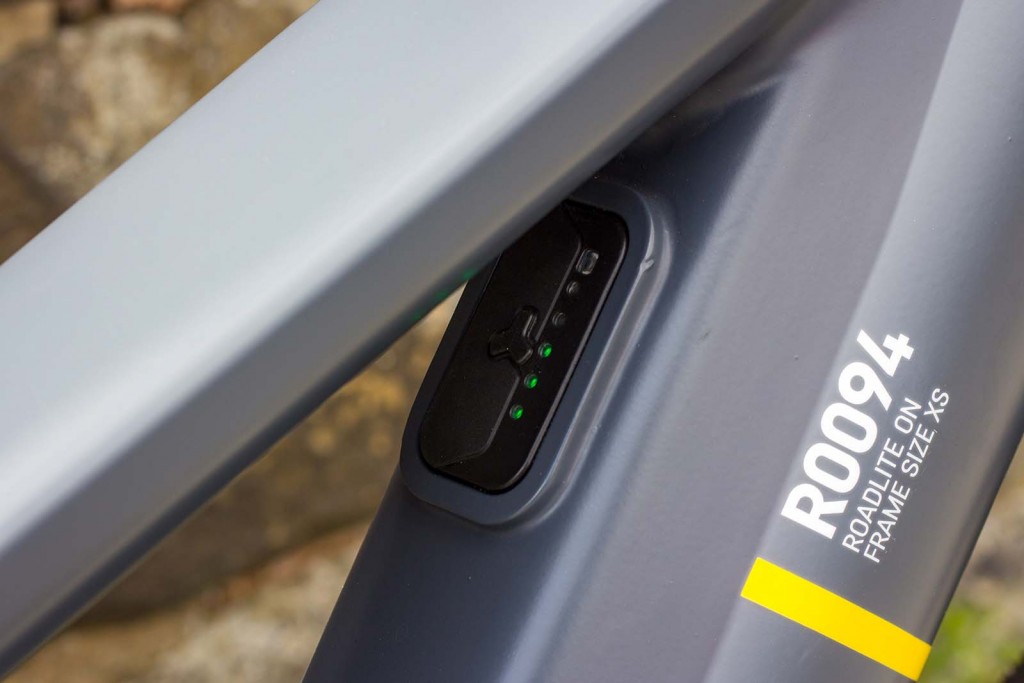 There are three assist levels: Breeze, River and Rocket. Rocket is the most powerful – however, you can tune these settings in the Fazua companion app. For the Canyon Roadlite:ON 6, the Remote FX is used to control the settings and power the bike on and off. 
The only frustration I had with this is the position. Instead of being on the top tube where you can see it, it's on the downtube. Now, I realise this is due to the positioning of the battery and motor, and actually, it adds to the overall clean aesthetic of the bike, but it was a minor gripe that I couldn't see the Remote FX without craning my neck. 
Once you get a feel for it, it is quite easy to use – the touchpad on the left-hand side of the unit sometimes takes a few goes to get it to work but beyond that, the motor reacts well and provides a decent boost to your riding.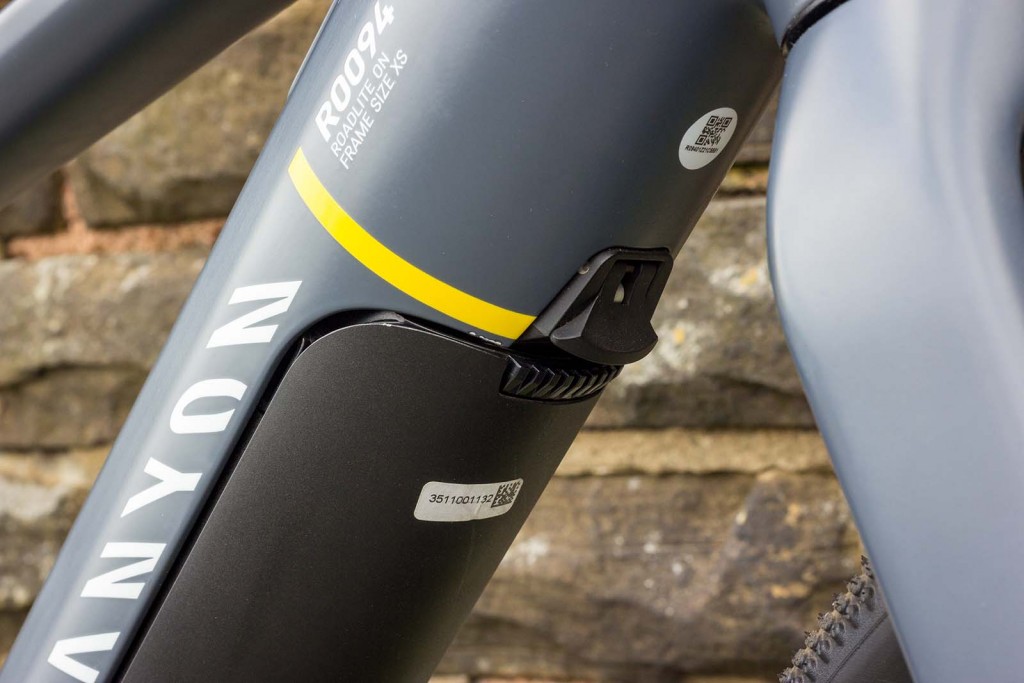 It might not be the most powerful in the world, providing a maximum of 58 N m of torque, but it still tackled hills with ease, proving you don't need a million N m of torque to get up steep inclines – at least, on the road that is. 
The truth is, the Roadlite:ON is marketed as an urban/hybrid bike. And it's undoubtedly great for this sort of riding. It's nippy, it's agile and reliably so, which is just what you want when you're fighting for space on city streets with drivers. However, I think it's so much more than that and shouldn't be pigeonholed. 
I rode it through town centres, villages, and up peaks and climbs across the moors, and it was comfortable, fast, and everything you envision a high-quality e-bike should be.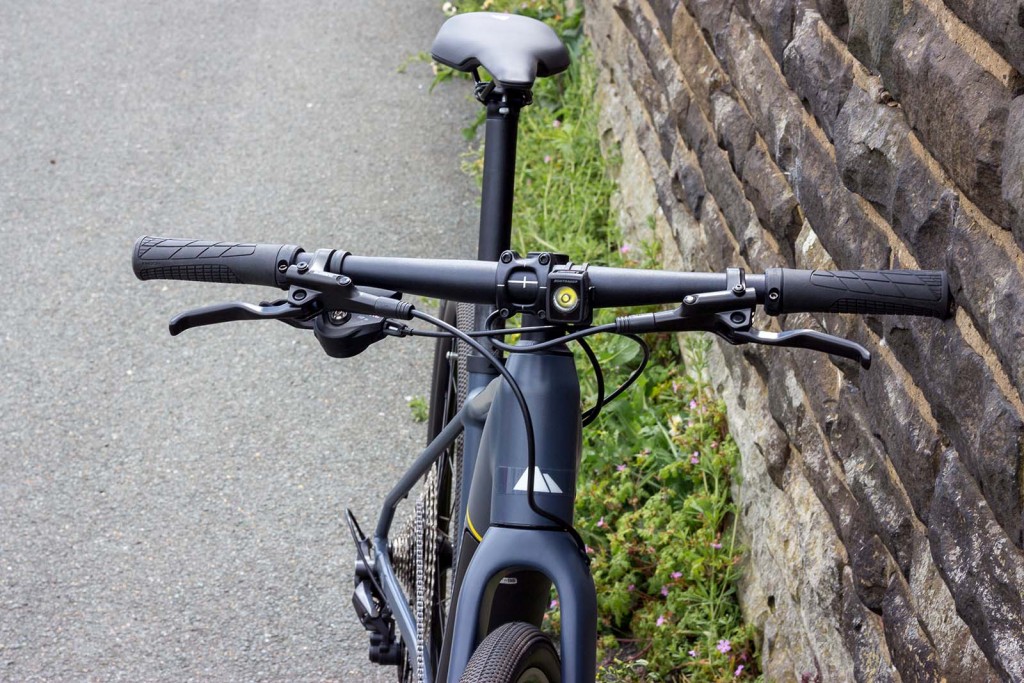 If you want something purely for the urban environment for you to commute on and carry a lot of luggage, or for running errands, then this probably isn't the ideal bike – but what it is good for is everything else. It's not a complete car alternative because of the lack of luggage racks, but for the casual rider who wants a bit of extra oomph, it is excellent. 
Onto the components, and again, it's hard to believe this is an entry-level option. The Shimano 12-speed Deore drivetrain performed well with minimal gear skipping, and the brakes were reliable enough for me to dive-bomb it down some of Yorkshire's finest hills.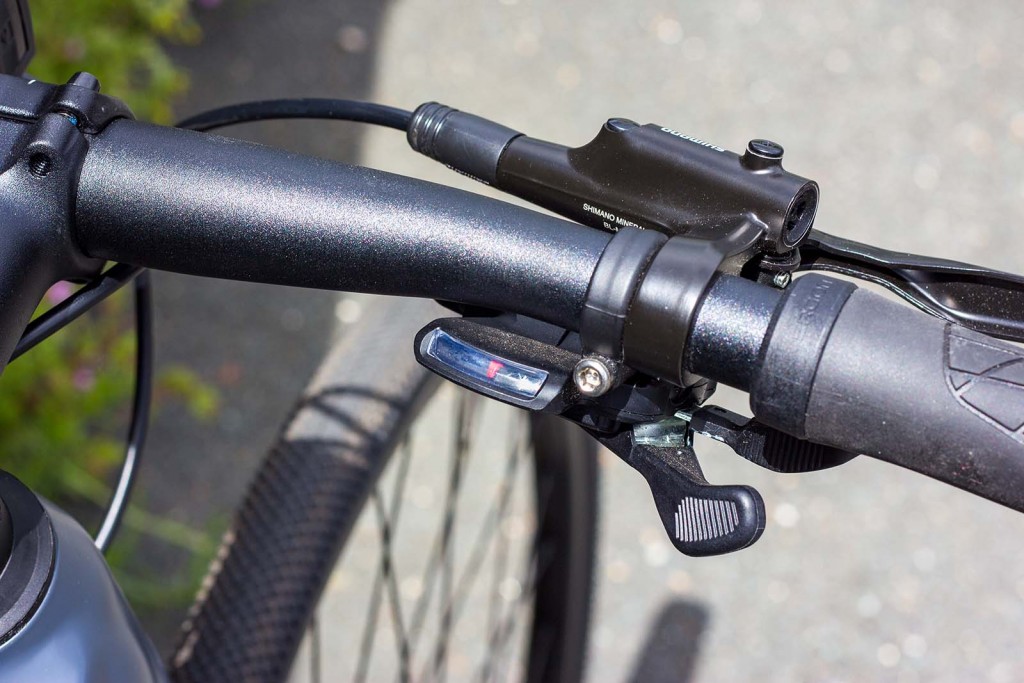 Overall, the Canyon Roadlite:ON 6 is a genuinely enjoyable bike – and one that is going to be missed even by my electric bike-fearing boyfriend. It's sleek, it rides well, and it meant for the first time in a long time we got to ride together (however briefly). As electric bikes go, it's certainly one that keeps people guessing – it doesn't look like one at first glance, but it certainly rides like a top-end one. 
Where can I buy it?
Canyon is a direct-to-consumer brand. You can purchase this bike from their website. 
How does it arrive?
In a well-thought-out box that doesn't take up that much space. The front wheel, seatpost and handlebars will need attaching.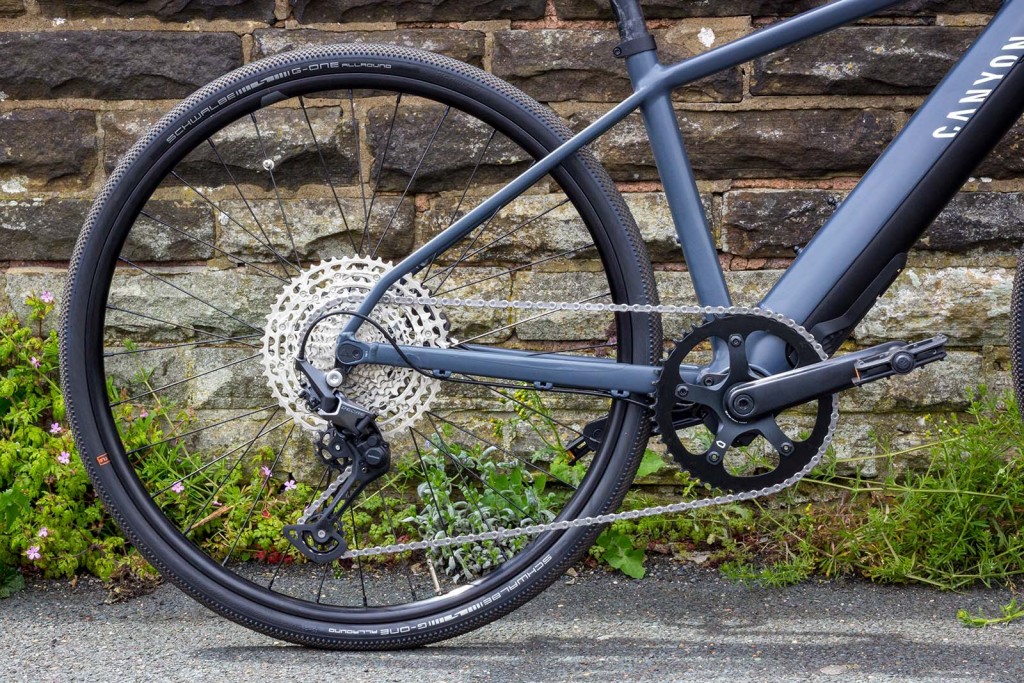 Verdict
The Canyon Roadlite:ON is an excellent electric hybrid bicycle, perfect for urban and countryside environments. It's agile, quick off the mark and reliable – an ideal bike for many looking to begin their electric bike journey and at quite an attractive price.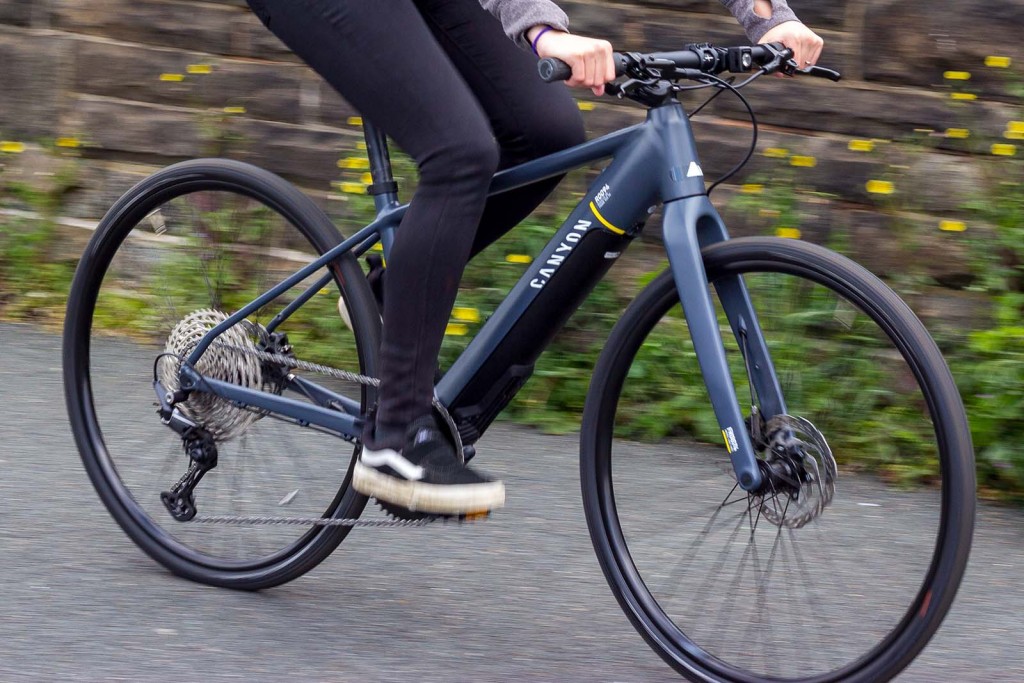 Canyon Roadlite:ON 6 specifications
Cost: £2699
Frame size tested: XS
Weight of bike: 16kg
Groupset: 12-speed Shimano Deore
Wheels/tyres: Alexrims TD19 wheels, Schwalbe G-One Allround tyres
Motor: Fazua Ride 50 Street
Battery: Fazua Evation X, 252 Wh 
Mileage range: Up to 75 miles (in Breeze mode)
Assistance levels: Three
Charge time: 3-4 hours
Included extras: Ergon GA3 ergonomic grips, Fazua Remote FX 
READ MORE
Subscribe to the Move Electric newsletter
e-CARS
New electric cars for 2022 and beyond: what's coming when
New BMW i7 unveiled as luxury electric saloon
e-BIKES
Best e-bikes for every category 2022
Moustache Samedi 28.7 e-bike review
e-MOTORBIKES
Yamaha Neo's electric scooter review
Cake launches new global electric motorbike race series 
e-SCOOTERS
Government set to announce plans to legalise private e-scooter use
New study finds e-scooters are five times safer than bikes
e-WORLD
World's first airport for flying taxis opens in UK
Meet the firm electrifying the tuk-tuk