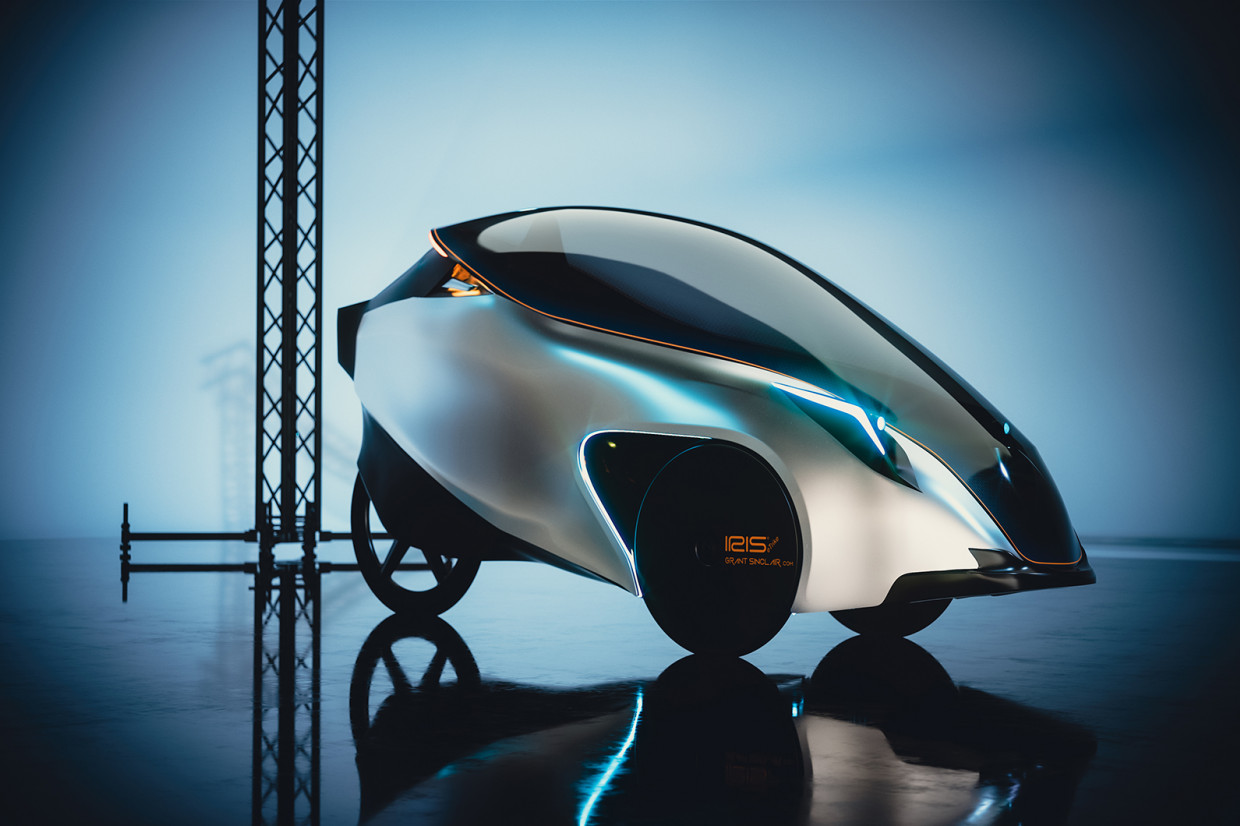 The futuristic-looking Iris eTrike, which has been developed by the nephew of Sir Clive Sinclair and is a spiritual successor of sorts to the Sinclair C5, has received new styling as it moves closer to production early next year..
In case you need a reminder, the Sinclair C5 was launched in 1985 as a futuristic-looking electric three-wheeler designed as an alternative to cars and bikes – and is now infamous as a marketing and commercial flop. With hindsight, it was just ahead of its time.
The latest e-bike news in your inbox: sign up for our FREE newsletter
The C5 was an early example of an 'electrically assisted pedal cycle' – an e-bike, basically – and was really held back by the technology of the era and public mindset. But now, the C5's intent of offering easy, electric-assisted urban mobility is suddenly right in vogue.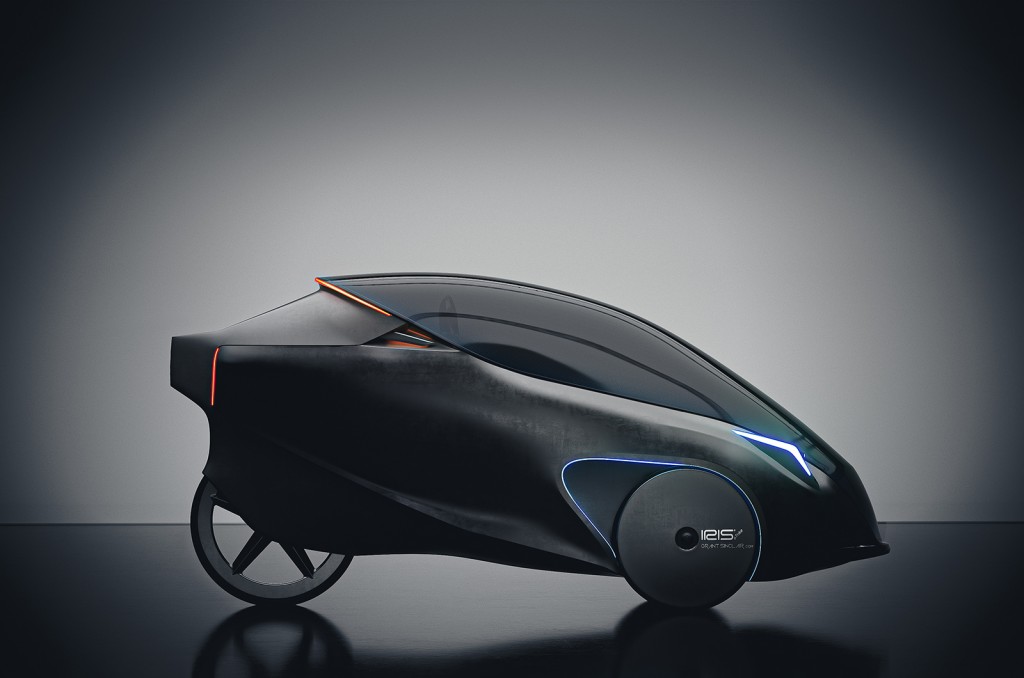 Which bodes well for the Iris eTrike, a futuristic-looking electric three-wheeler that has been designed by Grant Sinclair.
The Iris eTrike was first shown in 2017, and gained significant attention when astronaut Sir Tim Peake rode a prototype version on The One Show in 2020. Grant Sinclair has been working on the machine since then, and has now revealed update interior and exterior styling as he continues to ready the machine for mass production. It is available to pre-order now, with first deliveries anticipated early in 2024.
"Due to the climate crisis, fossil fuels are being phased out and major cities are imposing low speed limits or banning cars altogether," said Sinclair. "The average car has one occupant and people are put off riding bikes in extreme weather. I believe Iris is part of the urgent solution."
The Iris eTrike features a distinctive design, with the rider enclosed by an aerodynamically honed and weatherproof canopy which the firm says is made from aviation acrylic. The firm claims that it is "like riding inside a large crash helmet".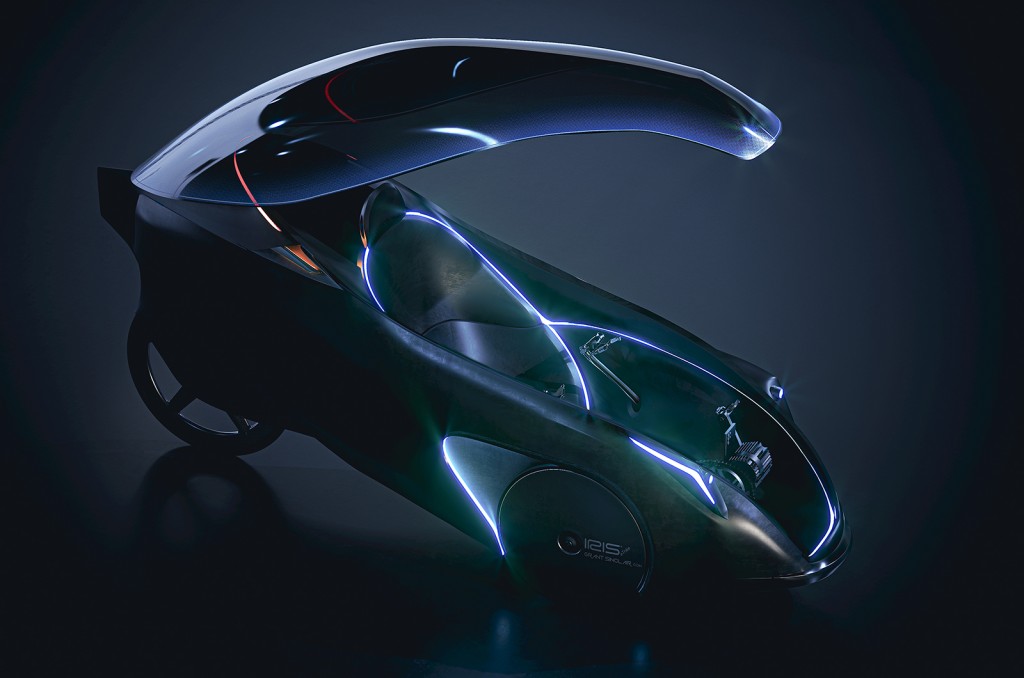 There are two 24in carbon BMX wheels featuring aerodynamic at the front, with a single 26in carbon MTB wheel at the rear. All three wheels use puncture resistant Tannus tyres and Spare mechanical disc brakes.
The Iris eTrike will be offered with four factory restricted motor options, allowing for it to meet a range of e-bike regulations. There will be a 250W version to meet UK pedal-assist e-bike regulations, and more powerful 500, 750 and 1000 watt versions. 
Four times Sir Clive Sinclair tried to revolutionise e-transport
Power will be drawn from a removable 48V 20Ah lithium-ion battery that gives a range up to 30 miles. Aided by the aerodynamic bodywork, top speed is given as 30mph-plus, although in the UK it can only offer electric assist up to 15.5mph.
The Iris eTrike is 260mm long, 94mm wide and 128mm high, and Sinclair claims it will offer more than 100 litres of cargo space.
The chassis is constructed from steel and lightweight EPP form, with a construction method inspired by ski helmet technology. The machine weighs around 60kh, including battery and the portable charger.
As well as the reworked bodywork, other recent additions to the machine include a HEPA air purification filter to keep the interior free of pollutants, a new ergonomic seat and a de-mist function for the plexiglass canopy.
The Irish Trike is available to order now as a pre-launch price of £4999. Sinclair says he has received significant interest from both automotive and bike distributors, and a manufacturing offer from Sony.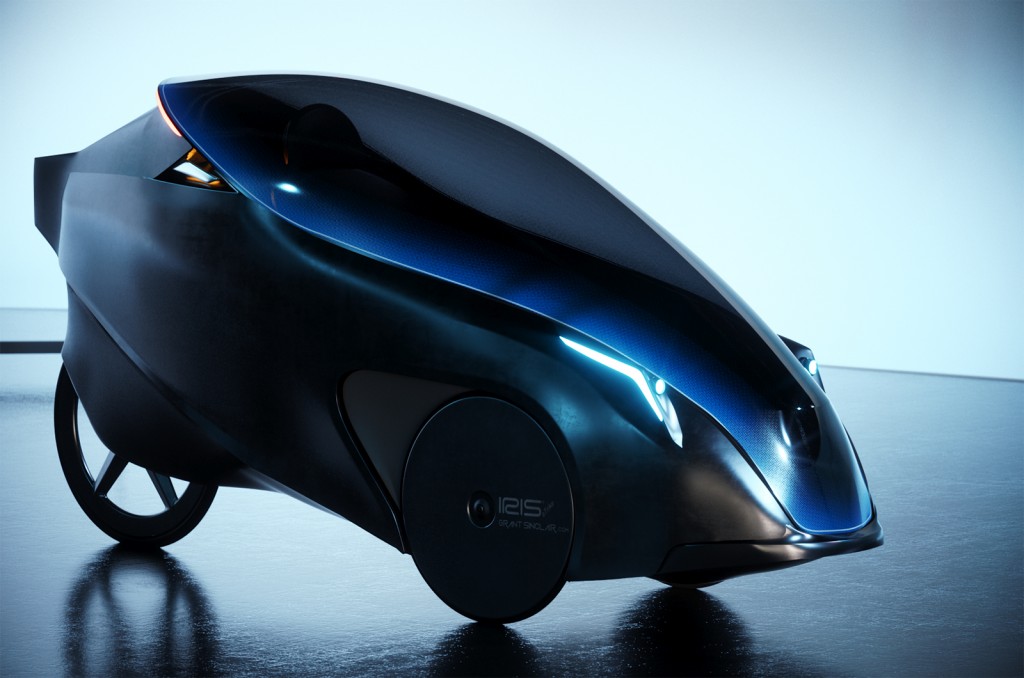 He added that test drives will be held in a range of cities, starting in London. The machine will also be displayed at the National Motor Museum in Beaulieu from later this month as part of the new Motopia Exhibition.
Images: Grantsinclair.com
READ MORE
Subscribe to the Move Electric newsletter
e-CARS
What is a heat pump and how do they benefit electric cars?
Bold new Volkswagen ID 2all previews sub-£22,000 electric car
e-BIKES
Ten electric bikes we're excited for in 2023
Nine ways to keep your e-bike safe
E-bike theft: how common is it and what can you do to protect your e-bike?
Haibike AllMtn CF 6 e-bike review
e-MOTORBIKES
10 electric motorbike start-ups you should watch out for
Energica e-motorbike to take on all-comers in US racing series
Ducati: How the Italian motorbike brand is gearing up for the electric era
e-SCOOTERS
Planned laws to legalise private e-scooters face delay
Leading e-scooter firms team up on best-practice guide for cities
Ambiguity over e-scooter legality causing 'confusion', says police chief
e-WORLD
Solar panels: 8 ways the sun can power your electric life
First ride: Lunaz Upcycled Electric Vehicle bin lorry
AutoFlight secures huge order for Prosperity 1 eVTOL craft