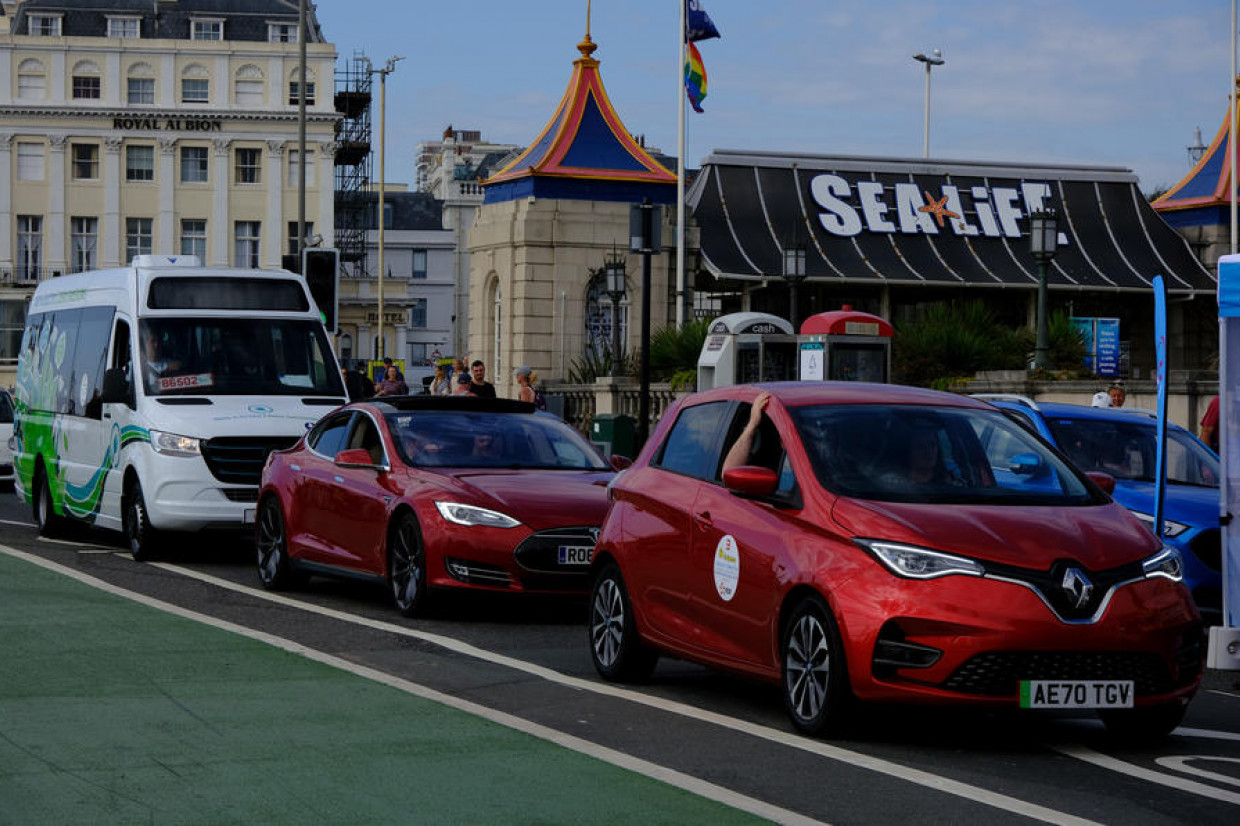 Later this June, courageous drivers, motorcyclists and cyclists will top up their batteries, check their sat navs and start their electric motors prior to embarking on an heroic, overland journey. That's right, it's the second, annual London to Brighton Electric Vehicle Rally.  
Big deal, we hear you cry. After all, electric cars are no longer the preserve of early adopters keen to promote their novel choice of transport with an attention-grabbing drive. Were the rally's aim just about a bunch of electric vehicles travelling 59 miles through the countryside you'd have a point but it's actually about banging the drum for sustainable vehicle technologies and renewable energy, a drum that needs banging if we're to get to net zero.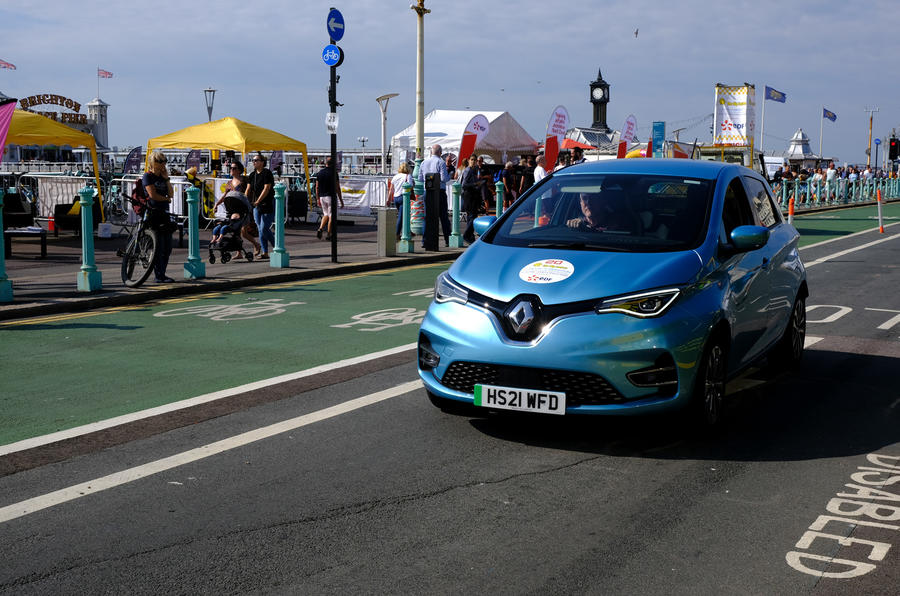 Accordingly, there are category prizes for entrants who complete the most efficient run and, for those entrants prepared to be weighed, an award called Net
Subscribe to the Move Electric newsletter
Zero Hero that is based on a calculation involving their weight before and after the run and their car's kerbweight. Saving the planet aside, we know it's a lot of fun because we took part in last year's inaugural rally when we witnessed the impression the convoy of electric cars and bikes (everything from a converted Reliant Bond Bug, an Austin Seven and a tuk-tuk to a solar-powered concept car, a Tesla Model S drag racer and a gharishly wrapped Porsche Taycan) made on London's bystanders and the crowds who thronged the finish point on Brighton's Madeira Drive. Here's all you need to know.
When and where is the rally?
Entrants must gather at the start point on London's Southbank at 7am on Saturday 25 June, ready for the official start (the precise location will be sent on receipt of application). They will then follow a planned route, which includes a breakfast stop mid-way, to the finish point on Madeira Drive, Brighton – a distance of 59 miles.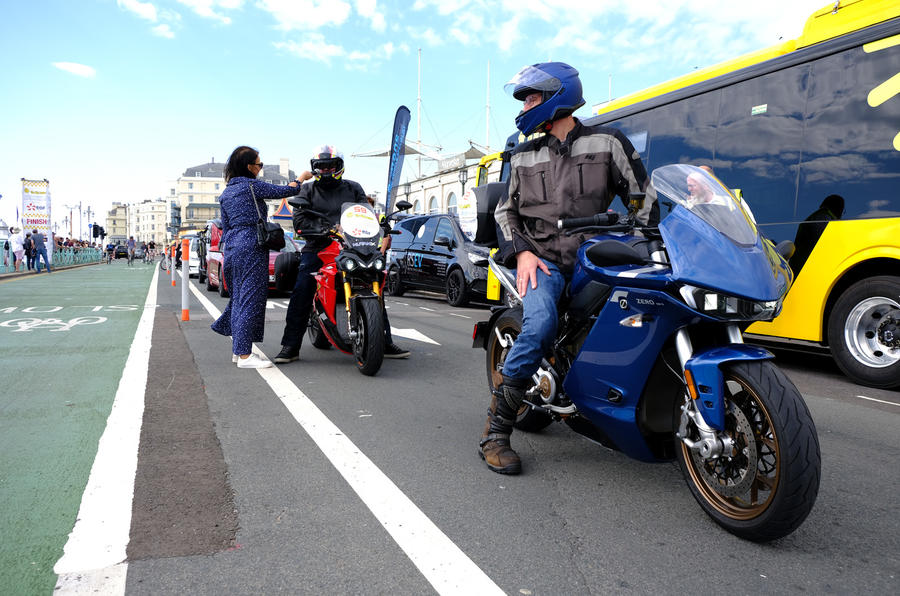 Who can take part?
There are categories for electric cars (city cars, standard cars and SUVs), motorbikes, bicycles, vans, self-build vehicles, minibuses, buses and trucks and even electric planes, so depending on which one you enter you'll need the appropriate licence or, if it's the e-bike category, none at all.
There's also a category for those doing the journey by emissions-free, electric public transport. This requires the entrant to travel by underground, electric train to Brighton and electric bus to Madeira Drive, the aim being to beat the other entrants to the finish. The most efficient entrant in each category wins an award.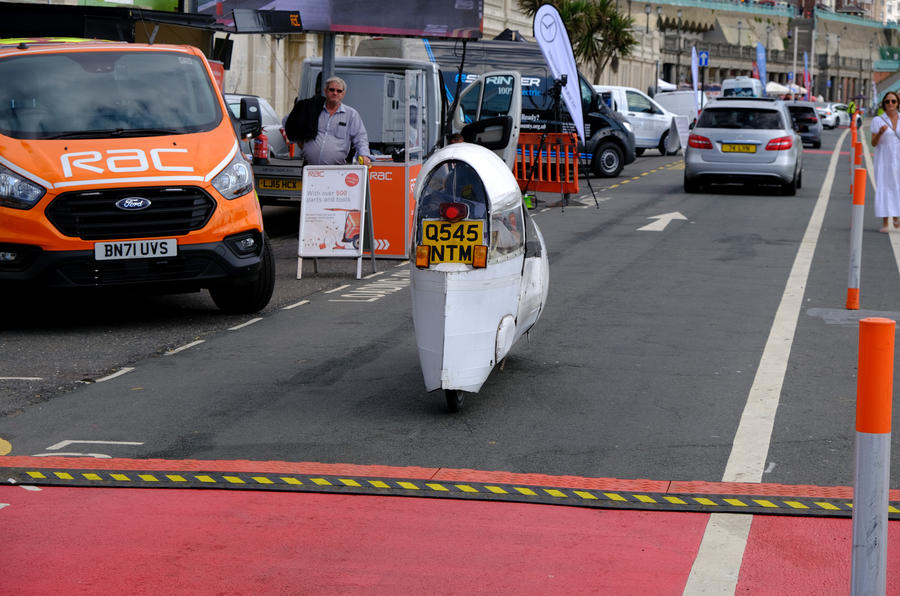 Did you say an electric plane category?
Conditions permitting, Nebo Air, a UK-based sustainable flight operator, plans to follow the rally with a Pipistrel Velis Electro, the world's only fully certified electric aircraft. They may have one on display at Brighton, too.
Are e-scooters legal in the UK?
How much does it cost to enter the rally?
There are three price levels: Bronze at £60 includes entry to the run and to the specially created e-village at the finish plus two tickets to the after-run dinner party; Silver at £120 incudes the above but four tickets plus T-shirts and entry to the pre-run party the night before; and Gold at £240 includes eight of everything.
As a reward for their effort and commitment, entrants to the e-bike, self-build and electric public transport categories get the Bronze package for free. As this was written, the website had yet to be updated to reflect this charging structure.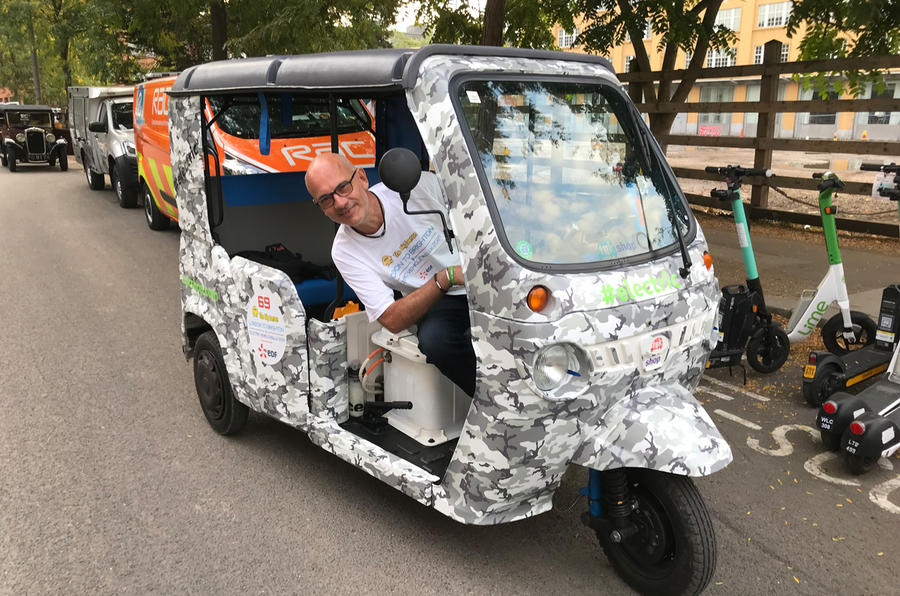 What is the e-village?
This specially created area on Brighton's Madeira Drive is where entrants arrive and park. It features a selection of stands and the public are invited to mingle with the participants and learn about the joys of electric mobility.
What else is happening?
There will be a pre-event launch at the Crowne Plaza hotel on London's Albert Embankment the evening before, a judging session at the finish line on Brighton seafront in the afternoon and an after-party at Elm House, University of Brighton with champagne reception, a three-course dinner, live music and the awards ceremony.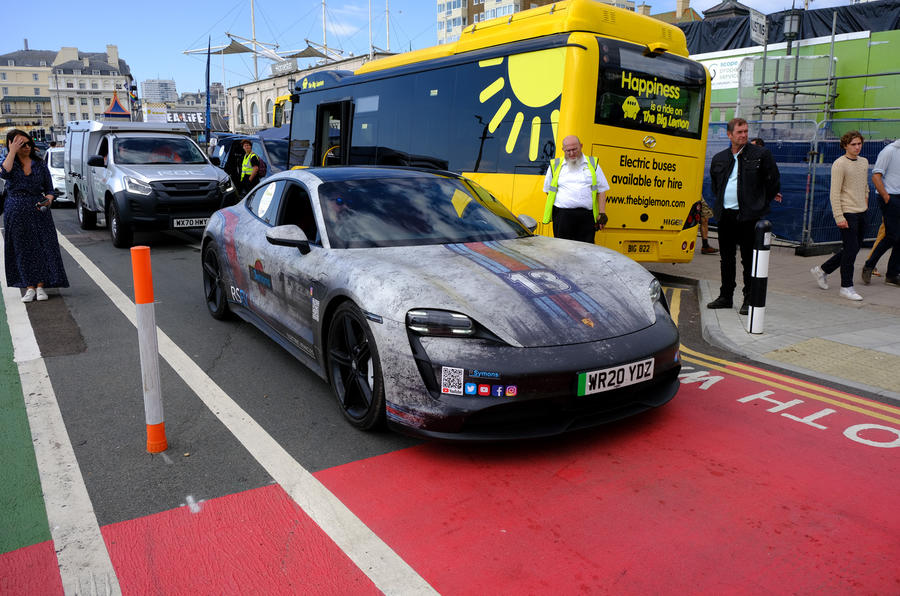 Where do I find out more?
Visit londontobrightonelectricvehiclerally.com
John Evans
READ MORE
Subscribe to the Move Electric newsletter
e-CARS
New electric cars for 2022 and beyond: what's coming when
New BMW i7 unveiled as luxury electric saloon
e-BIKES
Best e-bikes for every category 2022
Moustache Samedi 28.7 e-bike review
e-MOTORBIKES
Yamaha Neo's electric scooter review
Cake launches new global electric motorbike race series 
e-SCOOTERS
Government set to announce plans to legalise private e-scooter use
New study finds e-scooters are five times safer than bikes
e-WORLD
World's first airport for flying taxis opens in UK