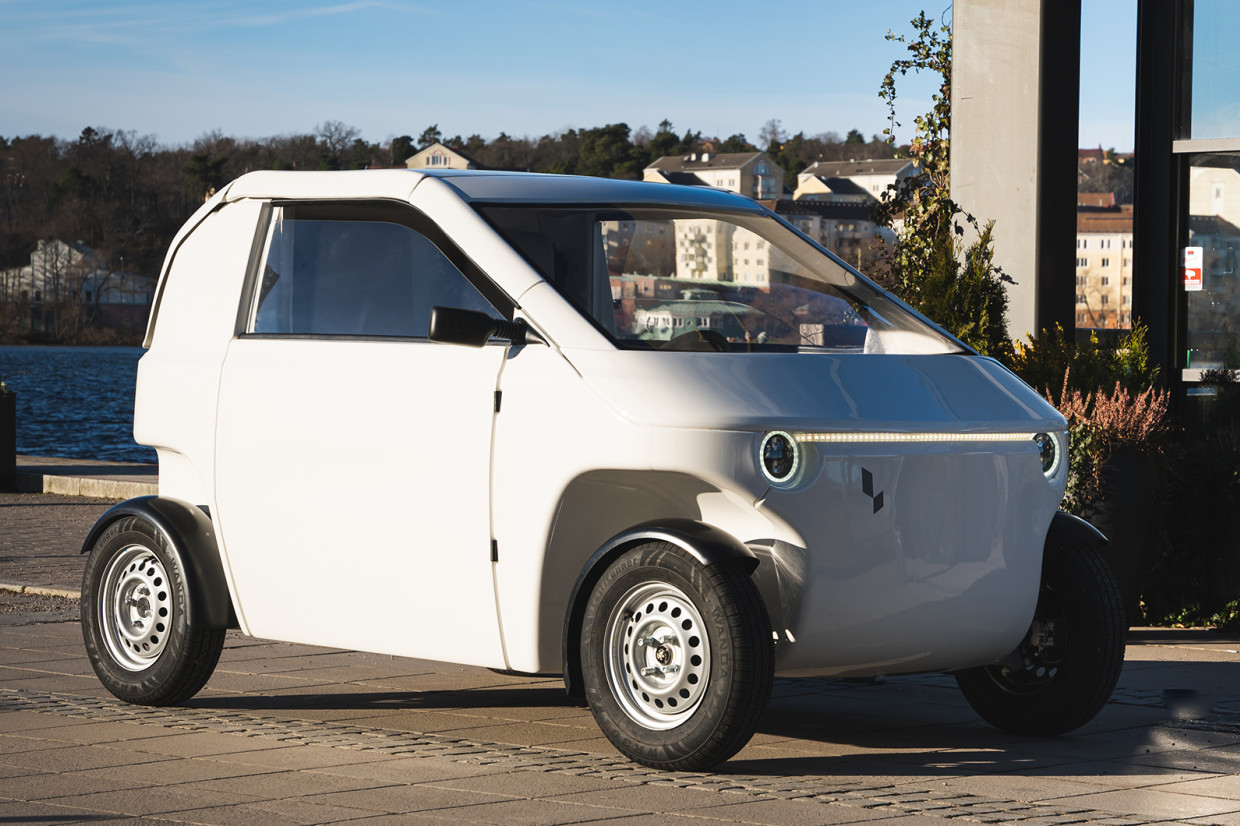 Ikea is one of Sweden's most successful exports, thanks to one genius idea: flatpack furniture.
By selling furniture unassembled and in neatly packed boxes, Ikea was able to dramatically reduce its shipping, transportation and storage costs, in turn making its products cheaper for consumers. Add in a dose of smart branding and a helping of tasty meatballs, and the flatpack concept turned a small mail order business into the world's biggest furniture retailer.
Pack your inbox with electric vehicle news with our FREE newsletter
So what if you could apply the same principles to electric vehicles? The flatpack concept that is, not the meatballs. Well, that's essentially what Swedish firm Luvly is trying to do. The start-up is developing a way to make electric quadricycles using sandwich composite chassis. 
Not only are such chassis relatively cheap to produce compared to the traditional materials used for small cars and quadricycles, but it also allows for the machines to be shipped in individual pieces flatpack-style, and then assembled closer to customers. 
Luvly – Light Urban Vehicles – is currently developing the 0, a compact quadricycle that's just 2700mm long and weighs less than 400kg, yet still offers a 269-litre boot. Featuring swappable batteries, the machine has a claimed range of 62 miles, with a top speed of 56mph – and all for a starting price of £8800.
Move Electric's Citroën Ami review
The firm was co-founded by Hakan Lutz, a longtime car industry veteran who has long pushed for neat solutions to affordable mobility. He has experimented with composite chassis technology before – but he's honest about what went wrong, and why Luvly can be different.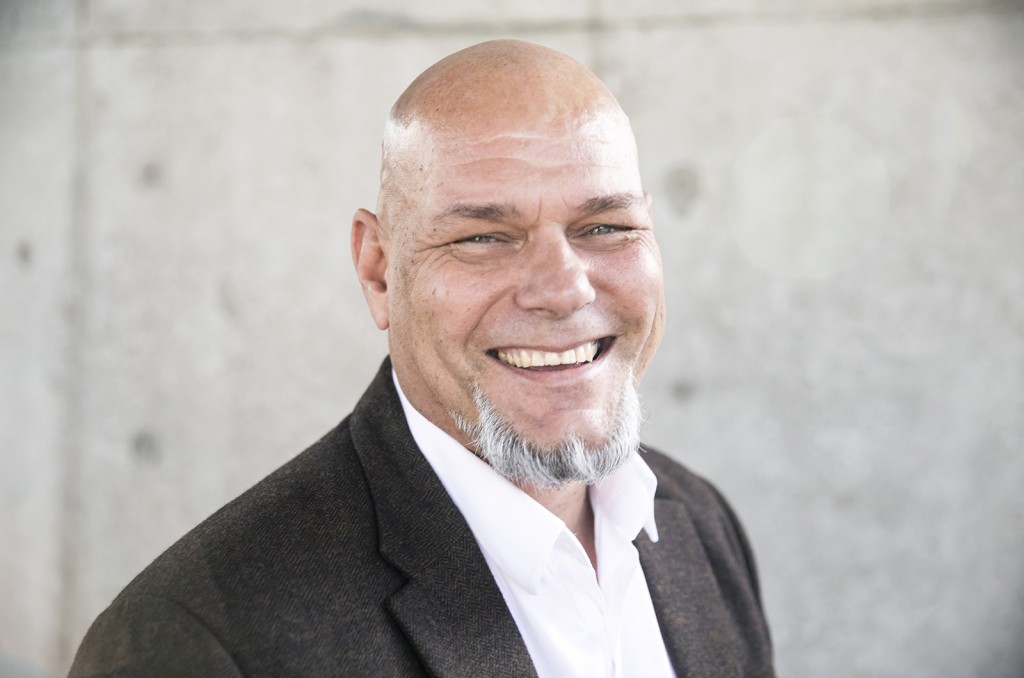 It's an intriguing prospect: Luvly claims its machines use up to 80 per cent less energy to make than a conventional electric vehicle, and save considerably on transportation costs.
Move Electric spoke to Lutz to find out more about Luvly, and why flatpacks could actually be the future of electric vehicles.
Tell us about your background and how you came up with the idea?
"It started around 15 years ago with a different company, but the same basic idea: a strong, light sandwich composite chassis, protected by plastic foam blocks that would act as emergency energy absorption zones. Then we were going to dress that up in a nice cover made from thin thermoplastics.
"For a bunch of reasons the economics didn't work out. Even today, not everybody is convinced that small vehicles are the way to go – and 15 years ago, basically nobody believed they were. I sometimes felt like a clown going around preaching the need to switch to light vehicles.
"The problem really was the way we built them back then. At the time it was state-of-the-art, and we had some of the finest composite engineers in Sweden working on it. We had a light chassis that was ridiculously strong – but it was also ridiculously expensive, like 20 or 50 times more expensive than we could actually afford.
"I still felt that the basic idea was extremely sound, we just had to make it cost-efficient. It took me some time to realise that it's really expensive to make sandwich composites – but with a true monocoque that's one solid piece we can just make new parts and just glue them together.
"So we switched from making panels piece-by-piece to just producing massive slabs of panel. And by doing that we can make the panels super, super cheaply, and then link them with aluminium connectors. That means we can ship them in pieces and tailor the panels for different vehicles, which is a really cost-efficient way of doing things."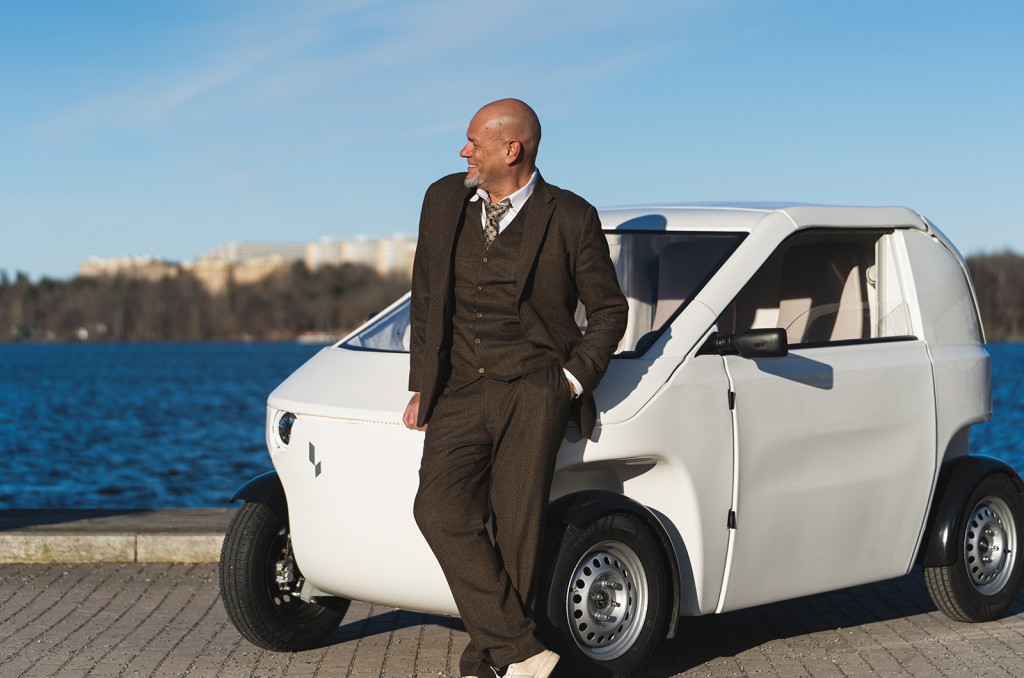 And that removes the need for a central production facility as well?
"Yes. We don't even have to assemble the chassis. You don't need any space at all, really. The chassis we've assembled now have just been done in a normal little room. Of course, if you want high-production volume you need a bigger facility, but even then we now assemble machines using glues that set in three minutes. If you were to use robots for that process you could assemble them in, like, a minute."
So what is the key to the sandwich composite chassis you're using?
"A sandwich composite essentially has two skins and then the core. One of the major problems we encountered before is that if you make a sandwich composite that is globally strongly, locally you cannot connect a suspension to it. So you need to put a hard core instead of a light core into that piece just to fasten things. That's really a hassle. 
"By connecting the panels now with aluminium connectors we can attach all of the load-bearing peripherals such as the suspension and seats to those, and they disperse the load, spreading the forces to the skins. That was a major epiphany – and that's what we've patented, basically."
It seems the market has also come round to your idea of small, lightweight vehicles, as well?
"We no longer have to preach the relevance of light vehicles, for urban use at least. People now run around on e-scooters, and they're definitely very light."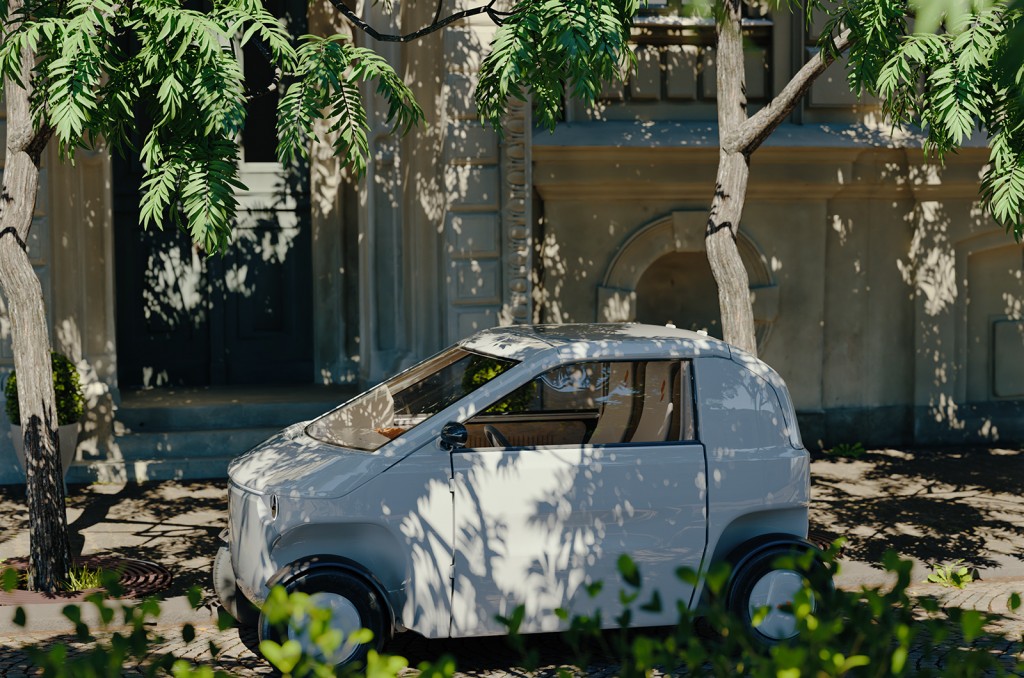 Where is the project at right now? You have prototypes, so how are you looking to scale up?
"There's still development to be done – there always is. If you allow engineers to keep working, they'll keep working. We've had a few hiccups in development, but it's easier for us because we're using simple parts, rather than complicated, intricate technologies."
So how does it work as a flat pack? 
"Well, something like Ikea has been a key inspiration in this. When we realised we could make them as flat pans, and ship them flat then assemble them close to the customer has been an amazing step.
"We could ship 20 of them in a 20 foot container, but that's 20 full vehicles. If we ship only chassis in one container, and only bodies in another container. Say we had 20 body panels, and each takes up half a square metre or so. You stack them and in a 20-foot container you could fit something like 250 bodies in one container."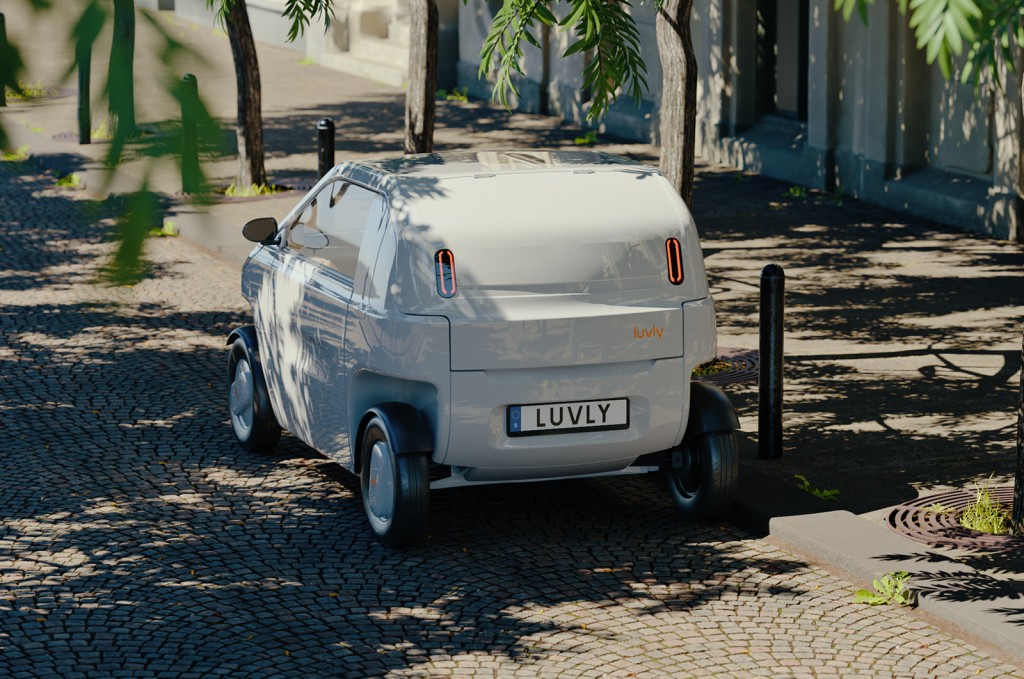 You've clearly focused on the composite chassis technology. What about things like the electric motors and battery?
"For us, it's a no-brainer to use beautiful off-the-shelf products. We really do not see the need to develop anything, or even modify anything, in that area. It's about finding good products at the right price point. Because we're aiming for sub-400kg and we only need to make 56mph [due to quadricycle regulations], we don't really need a lot of power. So you can use light, cheap motors, and utilise them fully."
How will your production technique impact the prices that you can sell to customers? How low can you go?
"That's tricky, because we're still a very small enterprise, and the prices we face are not those that the giants face. But in theory we can go really, really low. We hope that someone with a lot more resources than we presently have might adopt our technology – we're here to deliver that. If someone with muscles do it, they could sell it really affordably – actually, I wouldn't say affordably, I'l just say cheap."
So is the ultimate plan to attract a major manufacturer to invest in the firm?
"I'm not that certain big companies are the most willing to adopt new technology. But if enough small producers were to adopt our technology, the purchasing power of the aggregate would be enough to reach a really low price point. I just hope this is not primarily viewed by the industry as a threat, but an opportunity."
What's the reaction been like from potential customers so far?
"The people we assumed would be the primary buyers – not not even buyers, but users – unanimously love it. They love the fact it is what it is and what it represents environmental. Our designers have done a great job: they basically had some measurements and a guideline that it needed to be as nice to look at as it is. It can't be tough or threatening: it has to be lovely."
What sort of customers are you aiming for? Are they people coming out of cars? Or moving up from e-bikes and e-scooters?
"They're coming form all parts of live. We've developed this technology for urban vehicles, and early adopted tend to be younger. So I'd say they're city dwellers."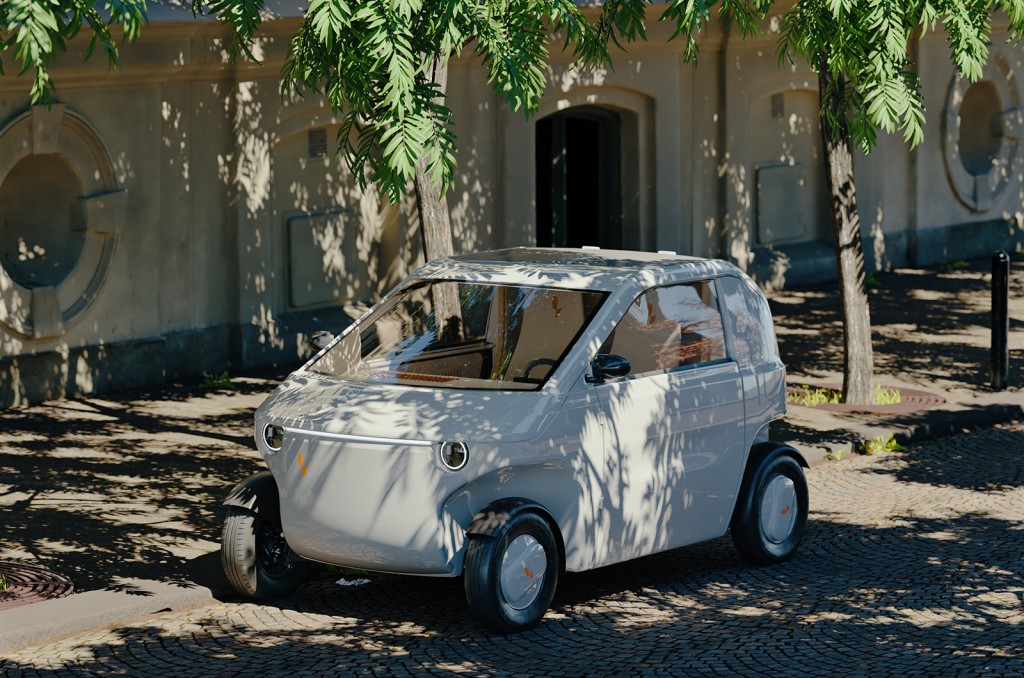 And what's the timeline from here?
"We're in the homologation process right now. We have a timeframe, but there are a lot of small companies that have promised the world and rarely actually delivered. So we're just going to try and deliver on our best efforts.
"I've failed once before. Failure is always an option. But the way the development of this vehicle is going I'm very confident."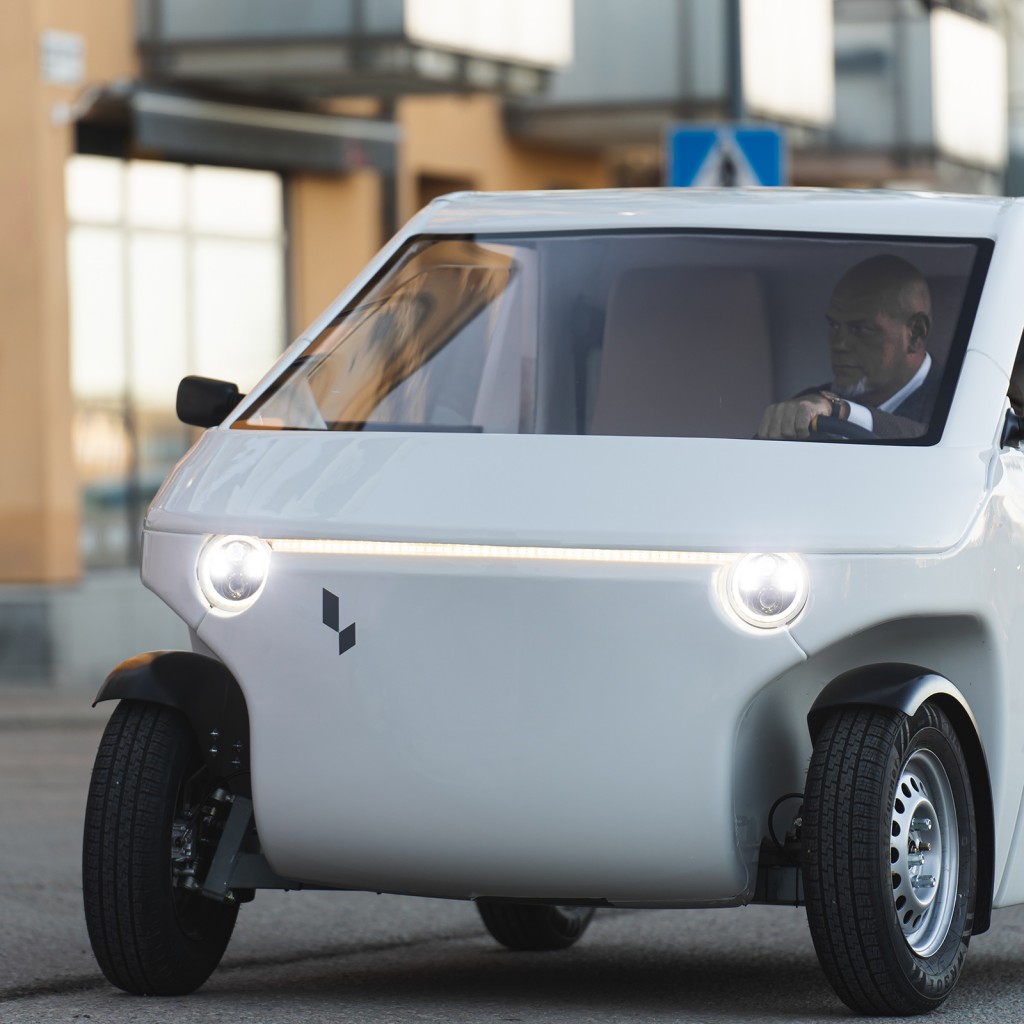 READ MORE
Subscribe to the Move Electric newsletter
e-CARS
Ten electric cars we're excited for in 2023
Getting an EV sideways: how easy is it to drift a Kia EV6 GT?
Q&A: Jaguar Racing's Sam Bird and Mitch Evans on Formula E's new era
e-BIKES
Ten electric bikes we're excited for in 2023
Can you get fit using an electric bike?
e-MOTORBIKES
Ten electric motorbikes we're excited for in 2023
Super Soco TC Max electric motorbike review
Cake and Polestar team up for new special edition Makka e-motorbike
e-SCOOTERS
Planned laws to legalise private e-scooters face delay
Five key takeaways from the rental e-scooter trials report
Which train firms have banned e-scooters from their services?
e-WORLD
Move Electric's best features of 2022: lap records, tuk-tuks… and sausage rolls
Volvo Trucks keeps on electric trucking with three new models