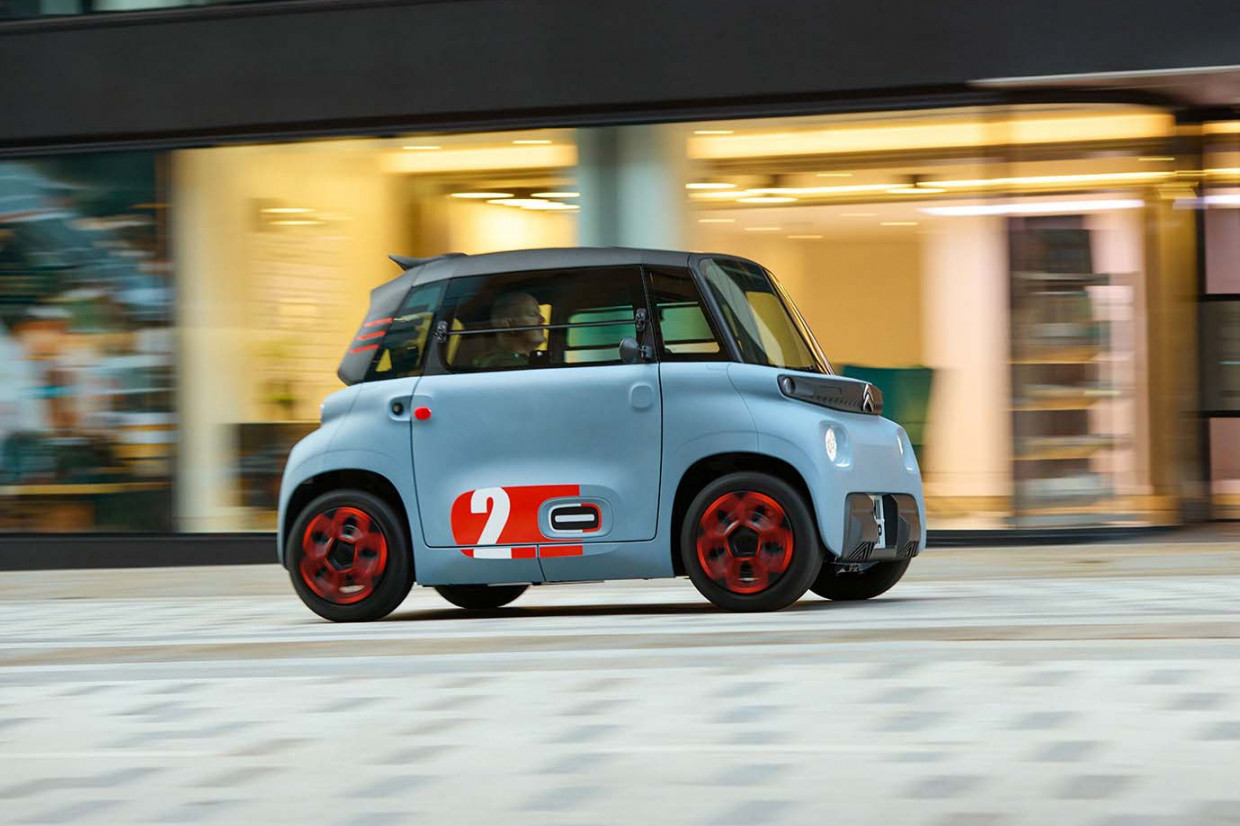 Move Electric verdict: Five stars out of five
Sell it to me in a sentence...
It's a tiny electric quadricycle that's designed to offer an alternative to scooters and mopeds as much as small cars - and its just launched in the UK. 
Where to start?
We get it. You're confused. Bar the fact it has four (small) wheels, two (hard) seats and a (round) steering wheel, there's not much about the Ami that's conventional. So much so that even its maker has, Gallic tongue wedged firmly in cheek, compared its look to that of an oversized toaster in one of its own adverts. Oh la la indeed.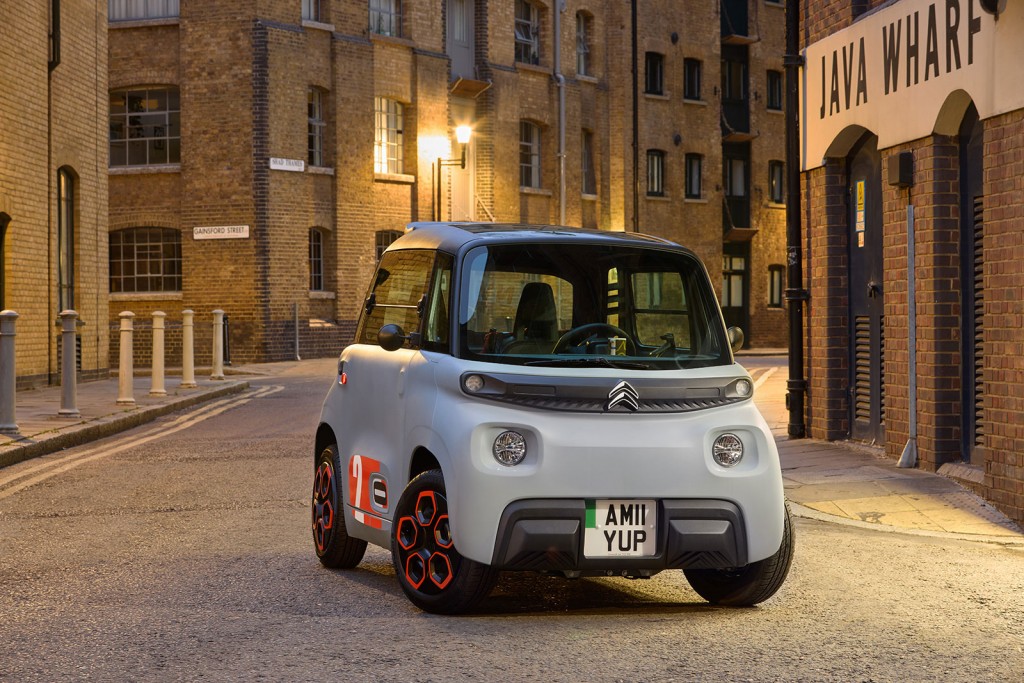 The latest electric news in your inbox: subscribe to the Move Electric newsletter
But while the Citroën Ami has plenty about it to make you smile, most of it with it, some undoubtedly at it, there's also plenty of reasons why urban dwelling car drivers or bike riders should take it - and its hardcore ethos of thinking about the struggles of modern motoring a bit differently - very seriously.
Now I'm listening. Carry on…
Think about what you don't like about driving in towns or cities today: the traffic, the parking, the tight streets, the pollution, the cost of just starting your engine… the list goes on.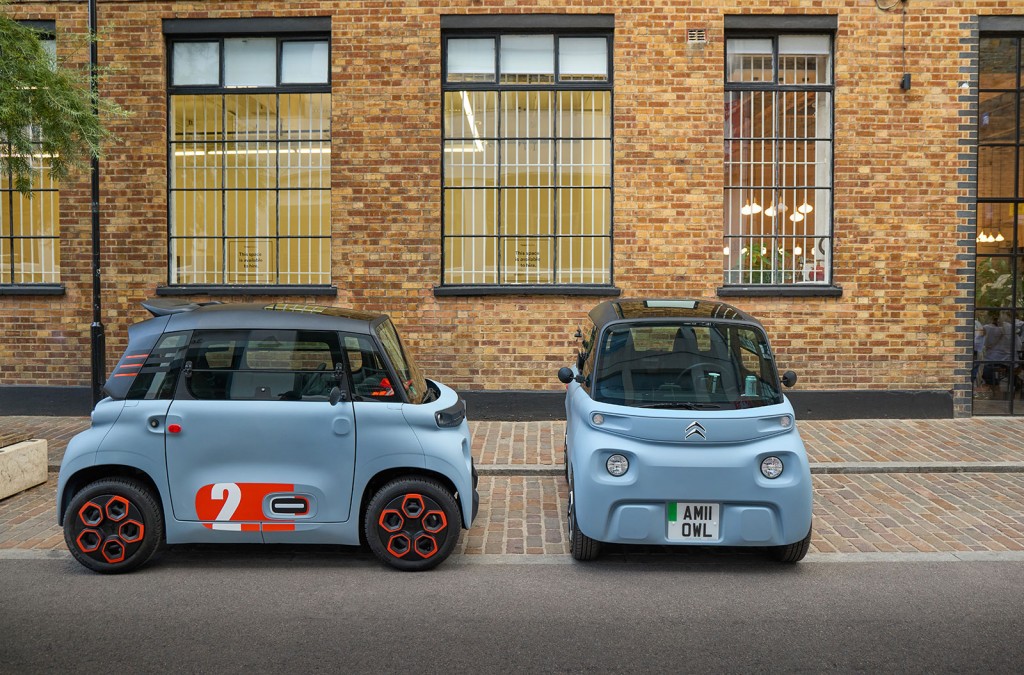 Yet the Ami has answers to all these questions and more. It's compact, at 241cm long, 129cm wide and 125cm high, it has a crazily small turning circle of 7.2m, is electric powered and therefore doesn't put out any emissions and - energy crisis or otherwise - is relatively cheap to run, especially if you charge using a three-pin socket at home or work.
New Citroën Ami: UK orders open with Ecotricity charging boost
So it's the perfect car then?
Let's not get carried away. Charming, capable, different… but not perfect.
First up, it isn't even classified by law makers as a car, but rather a quadricycle. If that sounds quaint, bear in mind that as a result it is subject to considerably less rigorous crash regulations as a result – should the worst happen, those plastic panels and the tent frame metal bars that surround you are unlikely to offer the same protection as a full-size car would.
But, lest that put you off, bear in mind millions of people go about their business on motorbikes, scooters, pedal bikes and more every single day without living in fear of losing their lives. The protection offered by modern cars is extraordinary - but not requisite.
Citroën My Ami Buggy: we drive one-off off-road concept
Remember too that the Ami's natural habitat is congested roads: central London's peak time average speed is 7.1mph and inner London's 11.6mph. At those kinds of speeds the peak of crash protection is less likely to be an issue.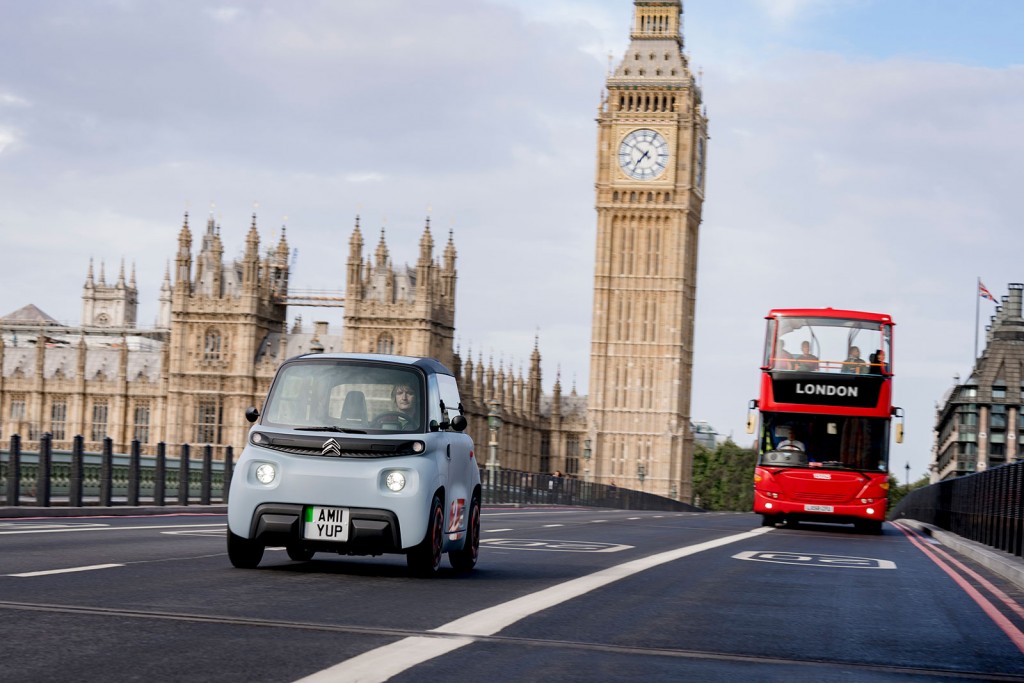 It also only has two seats, a top speed of 28mph and a range of just 46 miles - again, all deliberate conclusions of its city-based brief, but all challenging to anyone brought up thinking that cars should be capable of so much more.
Sounds like it's the sort of object the phrase 'fit for purpose' was invented for?
Exactly. The Ami has been designed to do a limited number of things perfectly - but doesn't make much (or any) effort to do anything more, beyond ensuring that its utility is combined with a slightly madcap, slightly Tonka Toy-esque charm.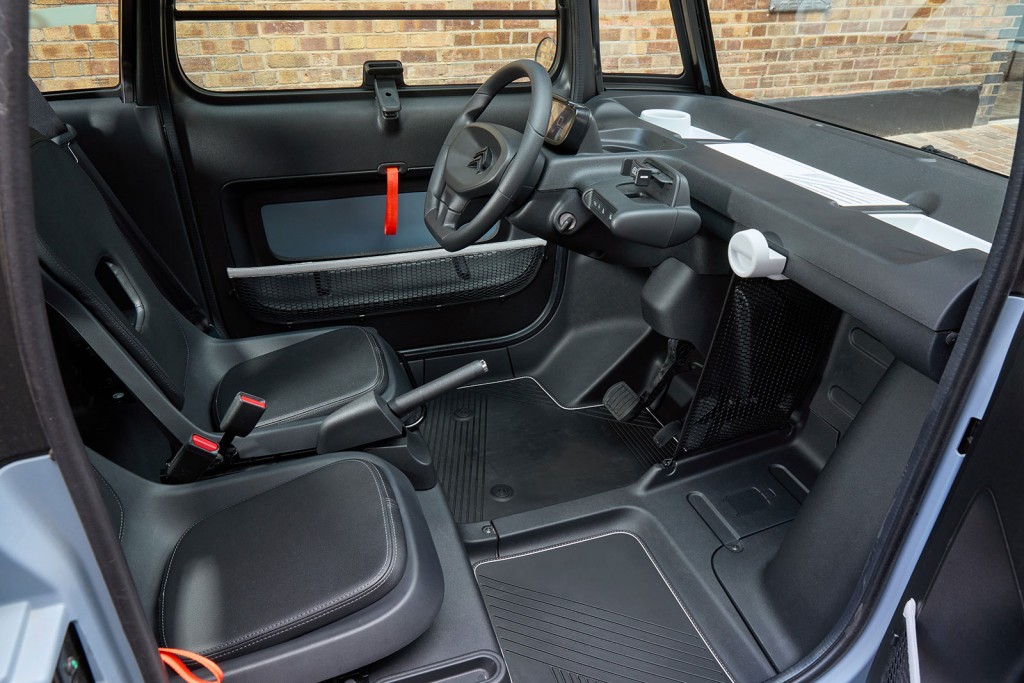 As such it's unlikely to be anyone's only car – but with prices starting from £7695 it doesn't really have to be. While that is notably more than an Ami costs in France, it's still significantly cheaper than the cheapest new car in the UK (the £11,810 Kia Picanto). Plus we're expecting lease deals for about £2500 plus a weekly rental of £20 – and possibly in time it could be available to hire, Boris-bike, e-scooter or e-bike style for something like 25p per minute.
True, for that money you can buy a nearly new secondhand car that has a far wider breadth of talents - but that does rather miss the point of the advantages that the Ami offers, chiefly around its electric powertrain and convenient dimensions and manoeuvrability.
Isn't the fact it's cheap pretty evident?
That depends on your outlook: the strict mantra of designing the Ami to do what it needs to do and no more does not extend to its design, although whether you consider the final product to be more Ikea than Jasper Conran in execution depends on your outlook.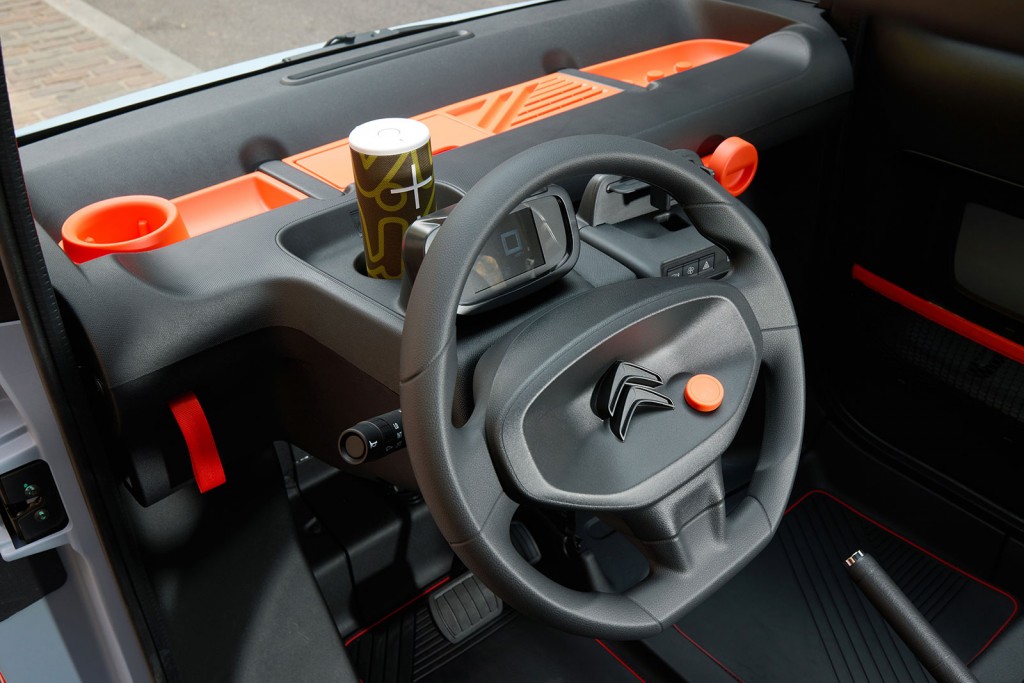 So it is that the Ami carries a quirky charm, from the fact that you sometimes have to peer in to look where the steering wheel is to ascertain the front from the back, to the funky, Duplo-esque inserts in the storage areas and the basic but fun fabric cords that you have to tug (quite hard) to pop the doors open.
The Ami is offered in a range of colour packs, including grey, blue and an eye-catching orange. Above the entry level models is the Ami Pop trim which starts from £8495 and includes the Orange Colour Pack, black trim elements and a fetching rear spoiler.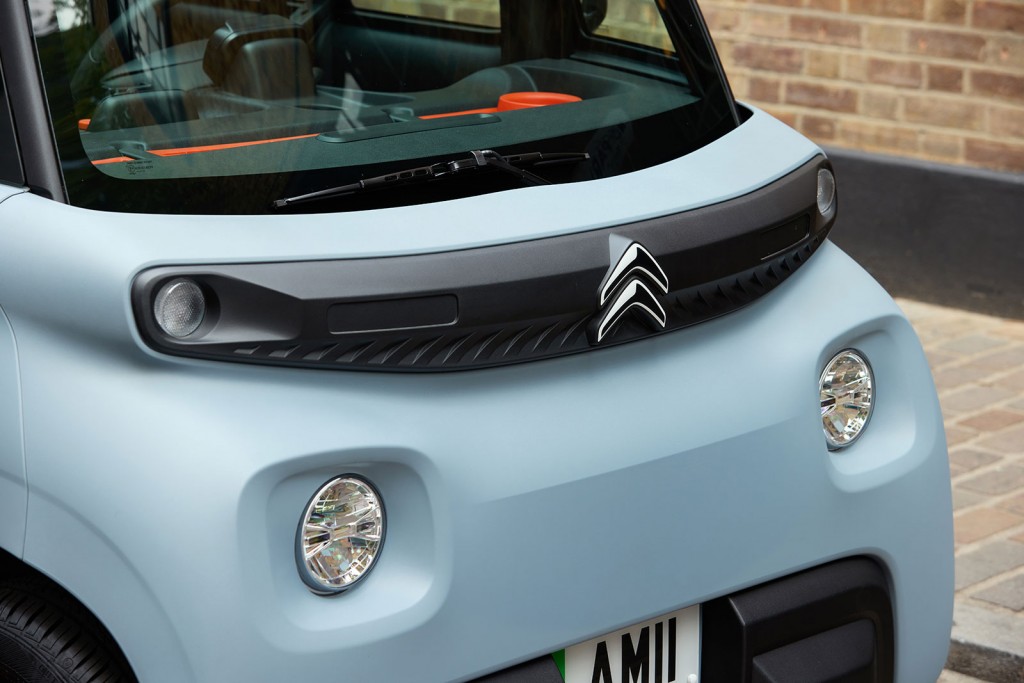 The Ami Vibe gets the Grey Colour Pack, black finish to the front and rear bumpers, black roof rails and bespoke decals on the doors and wings. Topping the range is the recently launched Tonic trim which is priced at £8895. 
Many of these solutions are there to save money - one of the side doors is even rear-hinged (like on a Rolls-Royce, although that is the only similarity between the two)  so that the panels are identical on both sides of the car - but it's a remarkable feat that very few aspects of the Ami actually look like they have been built to a price. Wherever possible, quirky, curious details abound - and it's hard not to fall for the charm of it.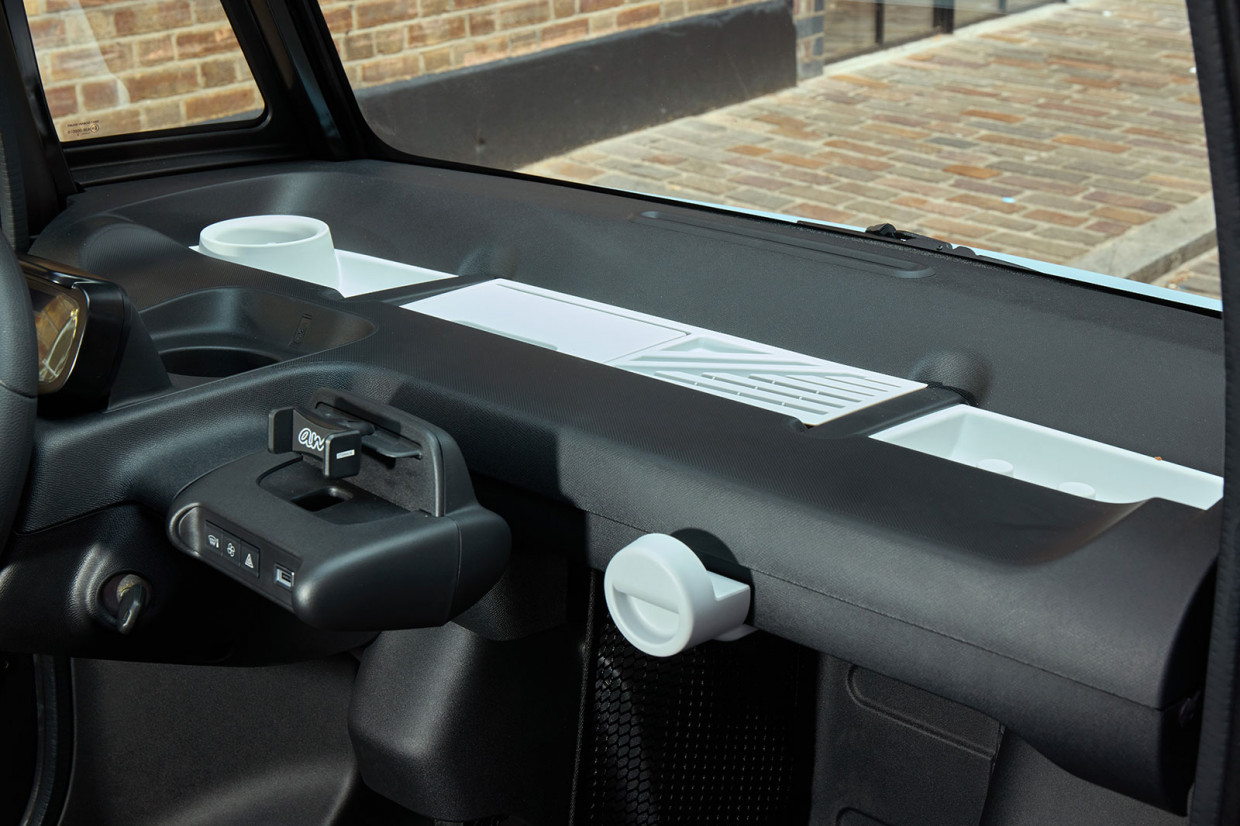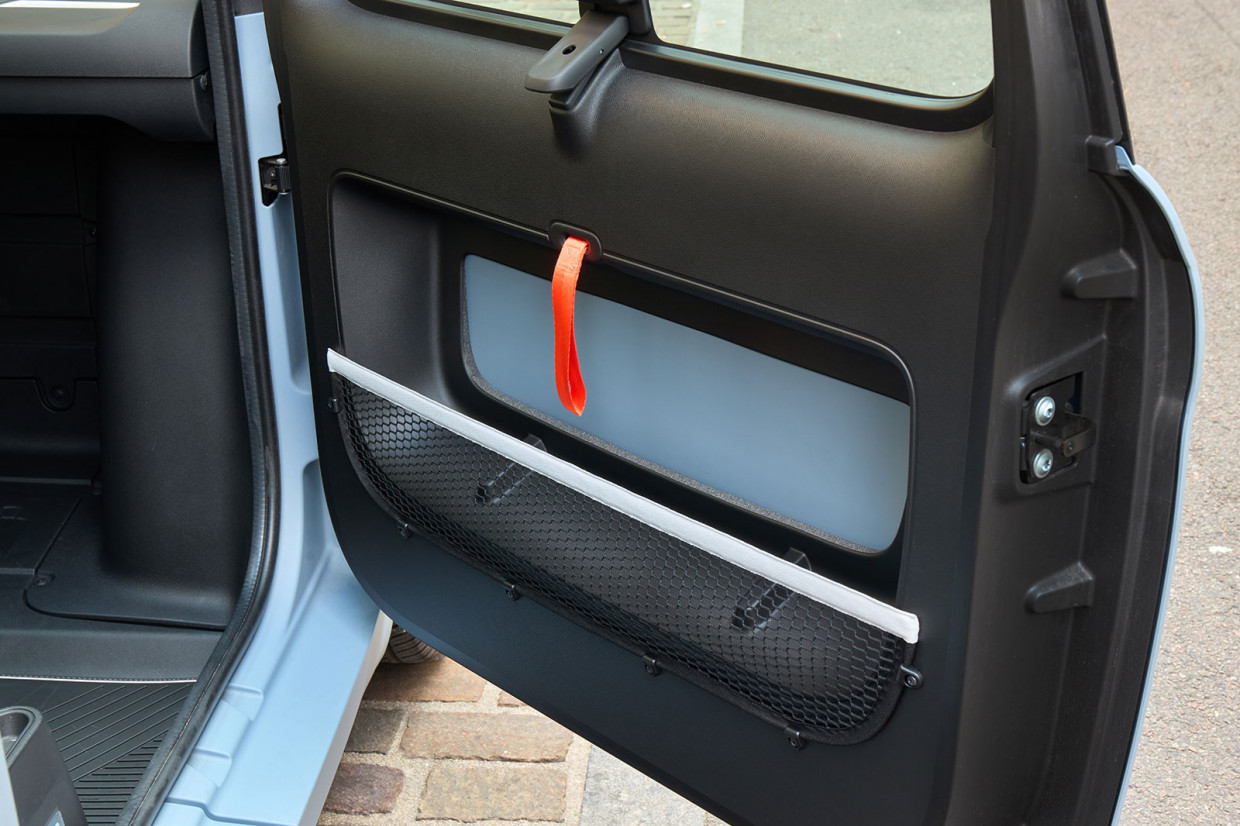 Does the Ami's charm extend everywhere?
Not quite, but it's close. Areas where it falls down a fraction include the fact the charging cable needs to be manually fed into its storage hole in a in recess behind the door, which is a bit of a faff, that the seats are undeniably hard even for short journeys and that the 2CV-inspired split side windows, while a neat nod to the past, also make things a bit claustrophobic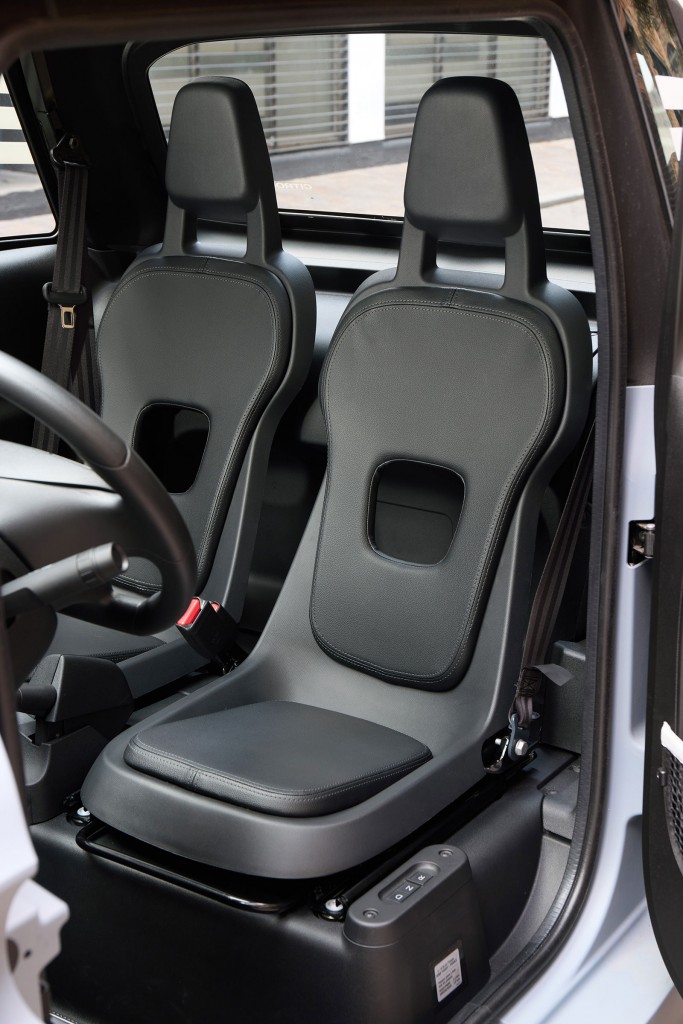 But the flipside to these niggles are that it's a doddle to drive and get around in. You sit high, visibility is great, the electric motor provides perfect control, including instant torque (so you pull away quite promptly, even if the top speed is low) and - despite the two seat configuration - it is really quite practical given its size; there's storage behind the seats and in front of the passenger's legs, and certainly more than enough for a decent weekly shop.
In fact, we'd go so far as to say there are only two significant drawbacks to the overall driving experience: the ride is very firm, with suspension travel at best limited, and the top speed, while enough for congested roads, does leave you feeling exposed even on a 30mph road if a snake of large SUVs, vans or lorries are what form behind you.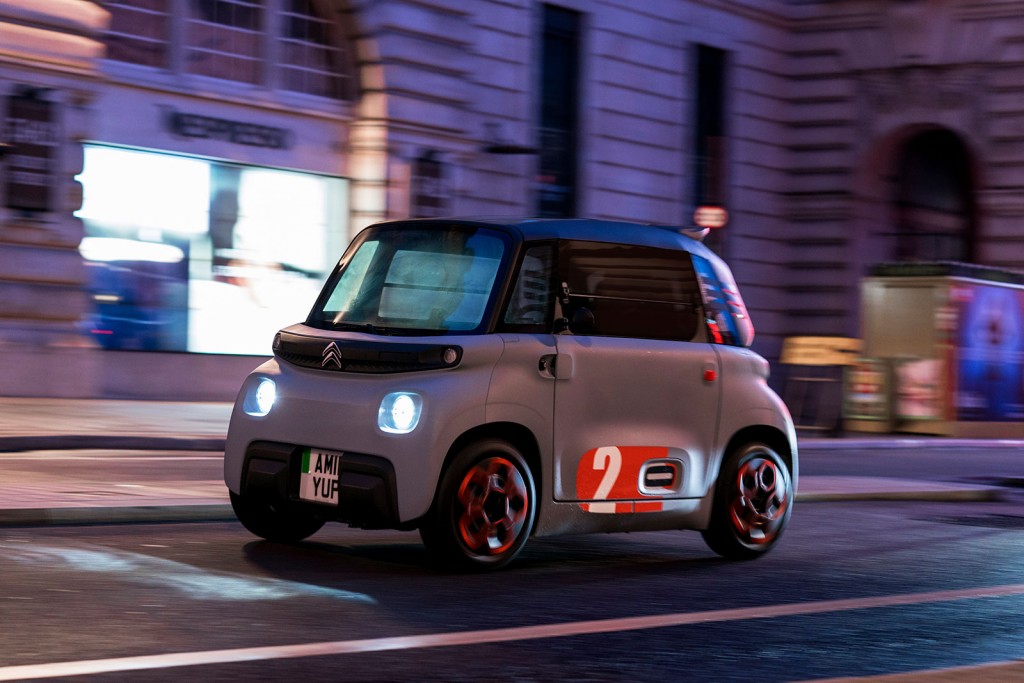 Is the Ami as unique as it looks?
Rivals are certainly few and far between. The Renault Twizy shared many of the same characteristics, but combined them with a narrower track (the seats were single file) and higher top speed, but it was more expensive and is now only available as a used buy.
That really leaves other quadricycle oddities like the Riva G-Wizz - available on the used market - as the only new alternatives; in terms of capability they are not far separated, but to our eyes at least the Citroen has a significantly more thought-through, modern design, plus the benefits of a larger dealer network to support you in the event of any problems.
The used electric car market might also be worth a look, with the electric versions of the near-identical VW Up, Seat Mii and Skoda Citigo likely to be closest (if not close) on price and offering greater, four-seat practicality. Older Nissan Leafs or Renault Zoes might also be worth a look.
It is also worth stressing again that the Ami should also be regarded as an alternative to a motorbike, scooter or pedal-assisted e-bike; price wise they are in the same ballpark, and the advantages and disadvantages of each (from weather protection to ability to weave in and out of the traffic) are fairly evident.
Verdict
You probably don't need us to tell you that the Ami isn't for everyone. In fact, it's so unconventional that it is probably a car for barely anyone - they are certainly not going to be a frequent sight, even if you are unlikely to forget it when you do spot one.
But for those it does appeal to, and fit into their needs, then it is absolutely ideal, and we would back a decision to part with your money with a wry smile and a nod of respect for you daring to stick two fingers up at societal norms and dare to be different.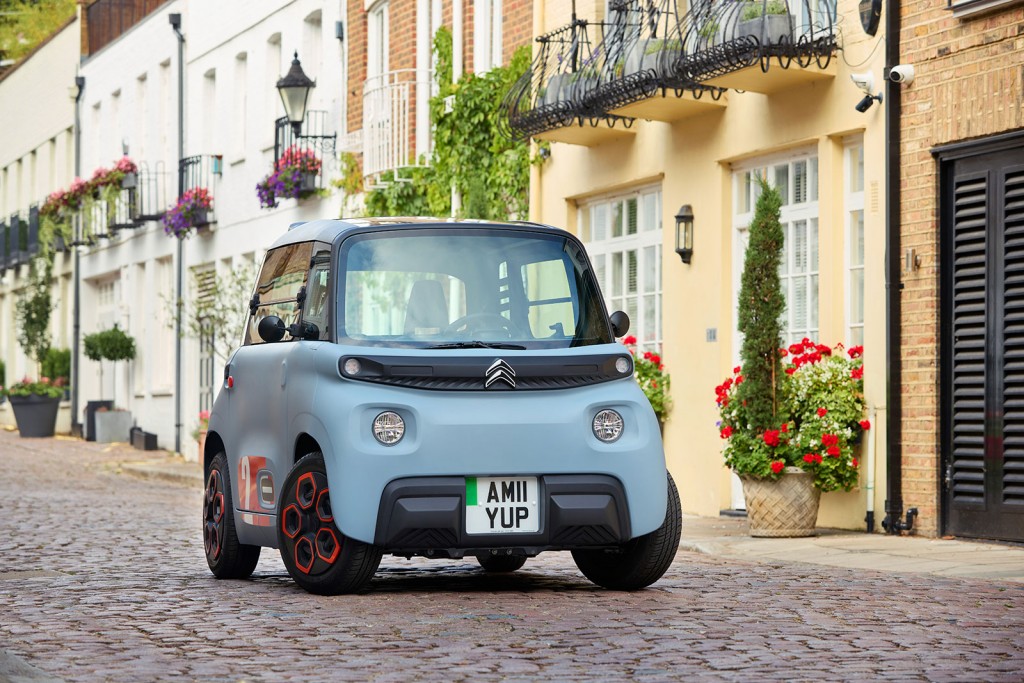 Citroën Ami specifications
Price from: £7695
Motors: Single electric motors
Gearbox: Automatic 
Driven wheels: two
Power (as tested): 6kW 
Torque (as tested): 29lb ft
Kerb weight: 485kg 
0-62mph: N/A
Top speed: 28mph
Range: 43 miles
CO2, tax band: 0g/km, 0%
Rivals
Renault Zoe
E-motorbikes, e-bikes and e-scooters