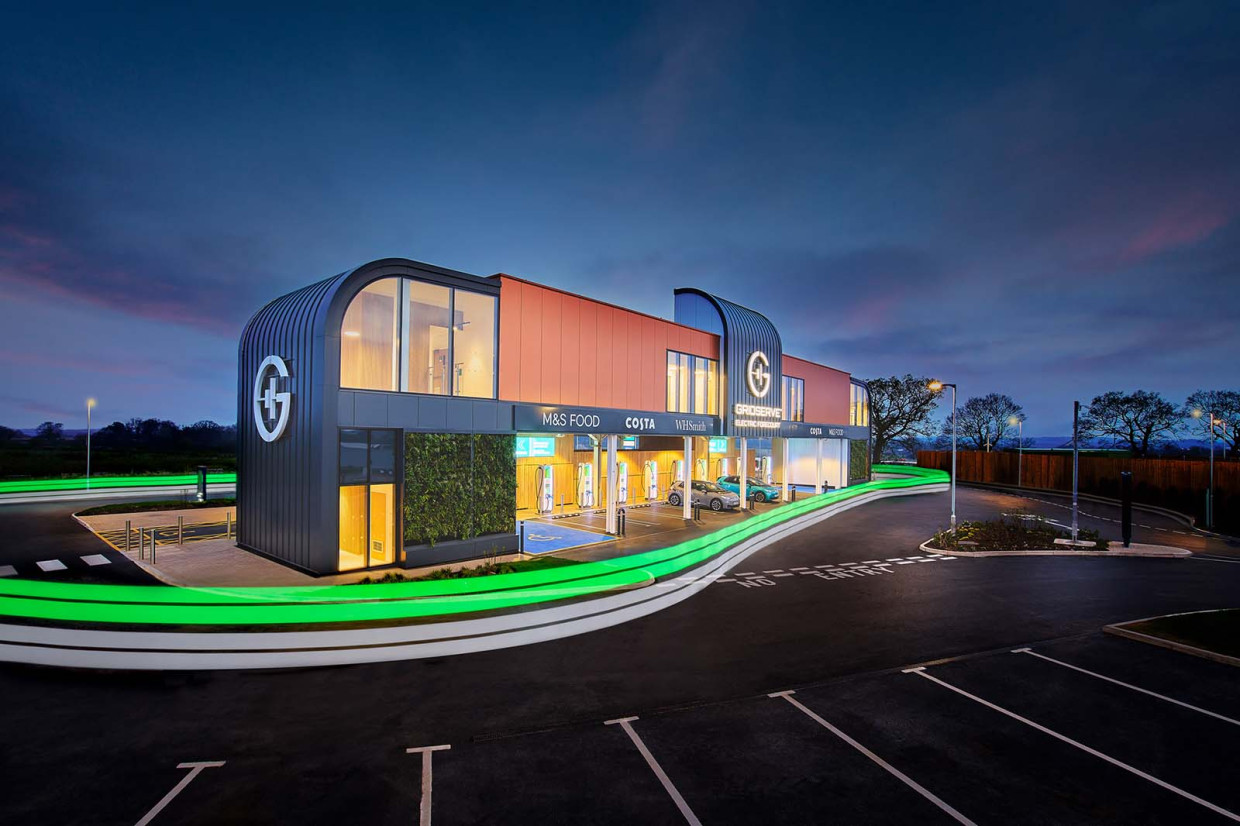 Sustainable energy business Gridserve has officially opened its new forecourt of electric charging points in Norwich, becoming the firm's second EV charging station to run on 100% renewable energy. 
The Compact Electric Forecourt has 36 electric vehicle charging points, including 22 high-powered devices offering up to 350kW of power, with Gridserve adding that this is the fastest available speed commercially available today capable of adding 100 miles of range in just five minutes.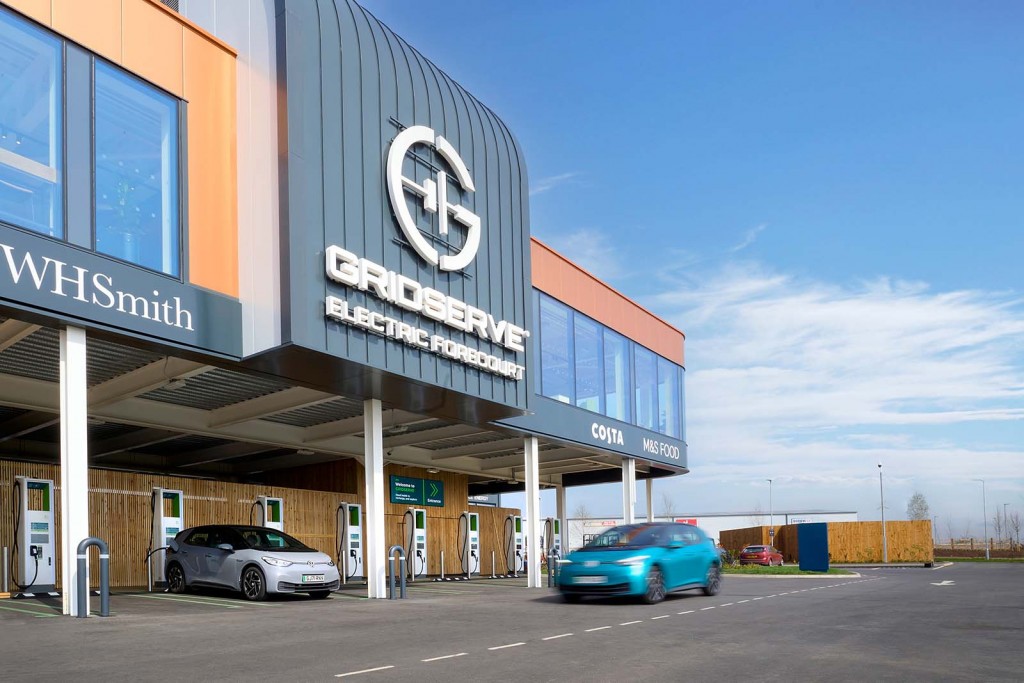 The new forecourt in Norwich forms part of Gridserve's £1 billion UK wide investment in EV charging infrastructure. 
Gridserve recently announced it had successfully updated its entire Electric Highway network, upgrading more than 300 medium power charges at over 130 motorway service areas run by Extra, Moto, Roadchef, Welcome Break and Westmorland. 
According to the sustainable energy business, the Norwich Forecourt more than doubles the number of high-powered chargers in the region, adding that the new site will provide "essential charging infrastructure that delivers drivers the confidence to go electric". 
Norwich and the wider East of England region currently have comparatively low EV charger coverage compared to other regions in the UK, with just 29 charges per 100,000 people. In London its 102 chargers per 100,000 people. 
Alongside the charging facilities, Gridserve will offer visitors the opportunity to learn more about electric cars. Impartial 'EV Gurus' on site to educate people about electric vehicles, charging and vehicle leasing options to help with the transition to electric mobility.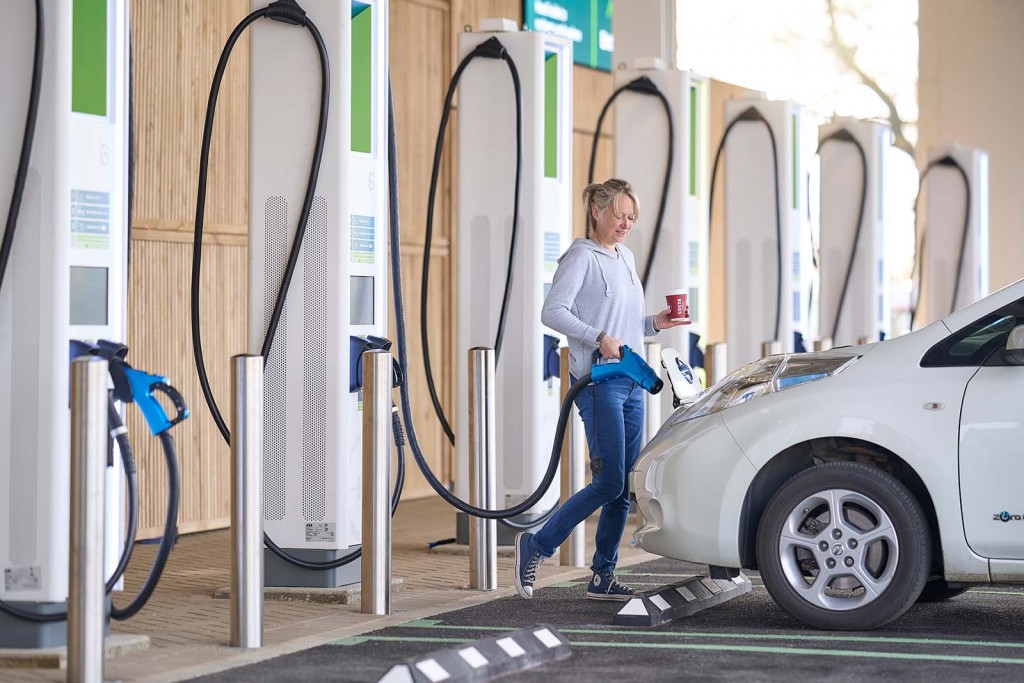 To highlight this transition, Gridserve is offering 1000 miles of free charging for every car they lease until the end of June. 
Unlike the Gridserve Electric Forecourt in Braintree, Essex, the Norwich site is compact, with the stores, café's and bookable meeting pods above the charging points.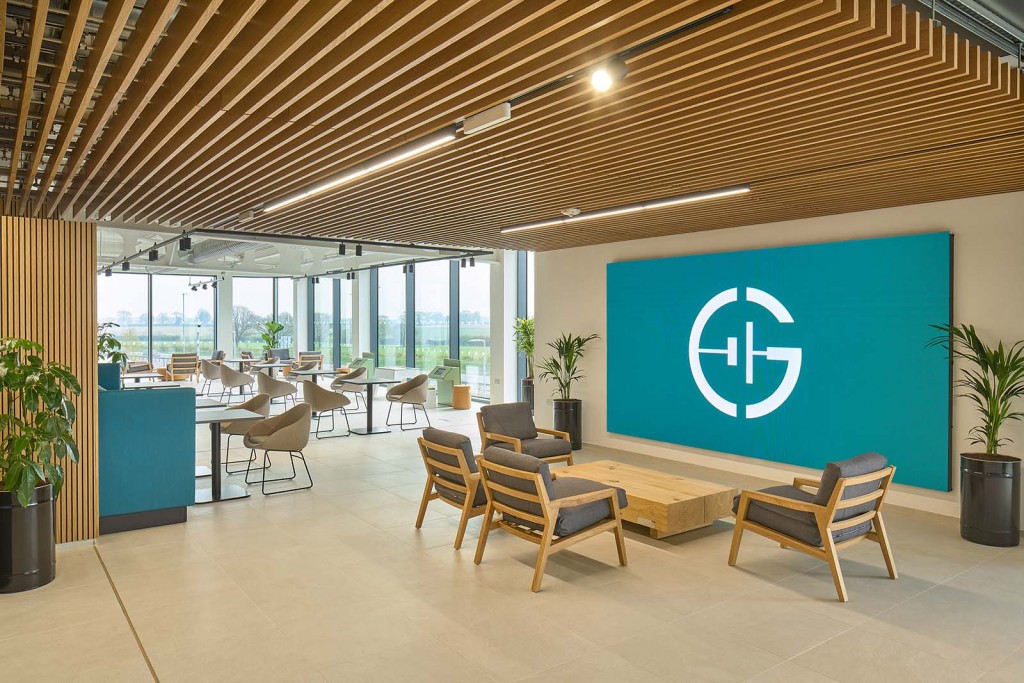 Gridserver says that its sites have demonstrated their ability to increase electric vehicle uptake in surrounding areas. Since the company opened its first site in Braintree in 2020 the district has seen a significant uptake in EV registrations, growing by 82%.
"Giving drivers the confidence to switch to an electric vehicle and enabling a widespread transition away from fossil fuel vehicles is a central aim of our Electric Forecourts," said Gridserve CEO, Toddington Harper.
"Norwich Electric Forecourt showcases a brand new design, where we have been able to provide both charging and a great customer experience in a smaller footprint than our first site at Braintree. By elevating the facilities above the chargers, we make the best use of the space available and are able to deliver a great EV experience without compromise, even when space is at a premium and sites are more constrained."  
Gridserve is currently working on other new forecourts in the UK, with new sites opening at Gatwick Airport, as well as Uckfield, Gateshead, Plymouth and Stevenage, with more than 30 additional sites under development. 
READ MORE
Subscribe to the Move Electric newsletter
e-CARS
New Volkswagen ID Buzz: everything you need to know
How efficient are electric cars?
e-BIKES
Ducati expands e-bike range with first racing machine
e-MOTORBIKES
New Yamaha Neo is Europe-bound '50cc equivalent' electric moped
Electric Motion Epure Race e-motorbike review
e-SCOOTERS
Eskuta KS-450 e-scooter review
Taito unveils innovative new three-wheeled electric scooter
e-WORLD
Electric surfboard firm Awake aims to make waves with first e-foil
Volta Zero electric truck can 'dramatically improve' inner-city road safety