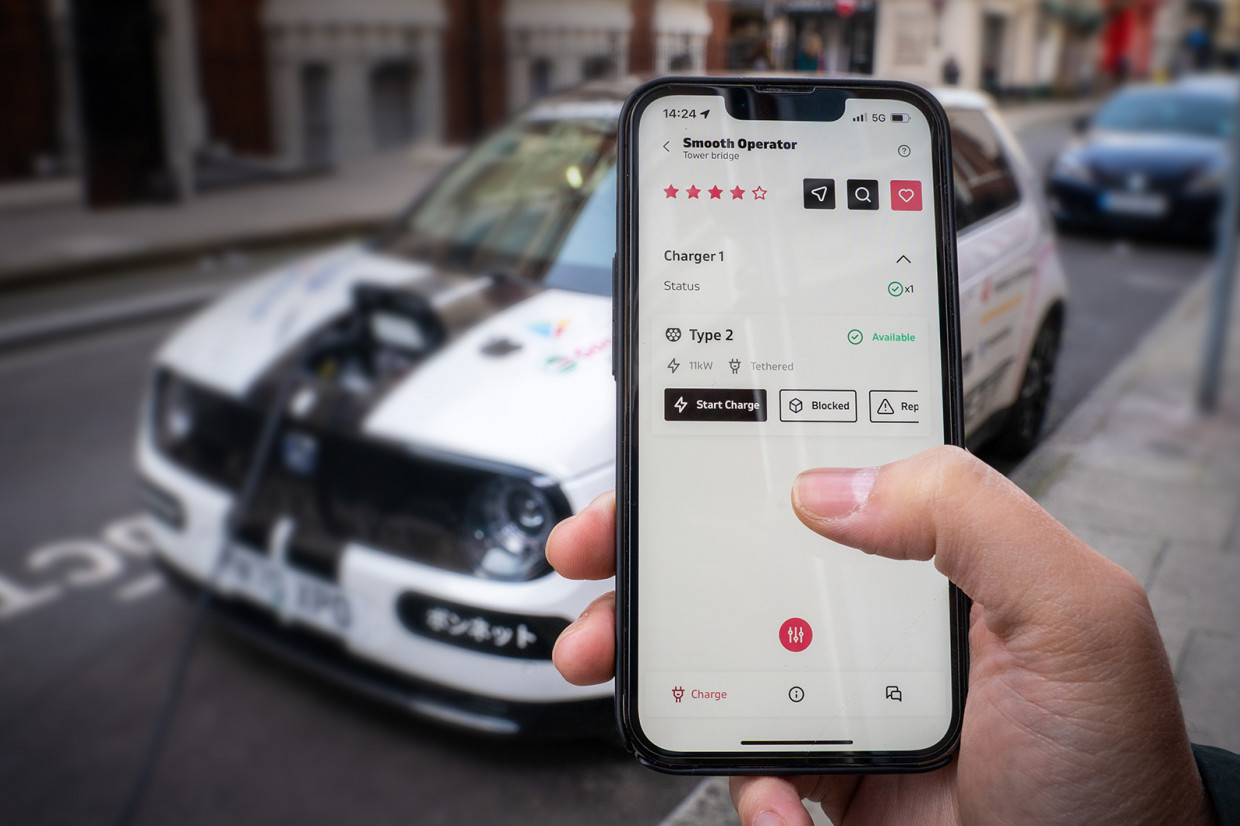 The state of the UK's electric charging network remains one of the biggest barriers to widespread electric vehicle adoption. But the problems aren't purely about how many charge points the UK has – it's about making sure they're easy to use.
Bonnet is a start-up trying to help ease some of those problems. The app is essentially a charge point aggregator: you can use it to access and pay for a wide range of charging networks – which means you don't need multiple apps on your phone and multiple accounts with different firms.
The latest EV charging news: sign up for our FREE newsletter
The app has rapidly grown in popularity, but has been overhauled recently: while it previously offered a fixed price across every charging point it gave access to, it has now switched to a monthly subscription-style payment that gives a set discount on the rate of using a charger.
It clearly has support: Bonnet recently raised £750,000 in a crowd-funding effort, to add to a £3 million secured from institutional investors.
Move Electric spoke to Patrick Reich, who co-founded Bonnet with Eliot Makabu, about the development of the app, the new pricing system and where it goes from here.
What led you and Eliot to start Bonnet?
"I got into the space studying electrical and electronics engineering at Imperial College. My master's thesis was on vehicle-to-grid technology. After that we spent several years researching different projects, looking at how we can apply vehicle-to-grid technology in the real world. What does it mean for customers? What does it mean for the grid? What does it mean for manufacturers? 
"That gave me the chance to work with brilliant people in the industry who worked in charge points, and networks, so we got to know the industry really weak. We were also driving electric vehicles, so we knew the problems of public charging infrastructure, because we experienced them firsthand. We heard a lot of feedback from EV drivers like ourselves, who just had trouble charging. That's really where that where the idea came to life."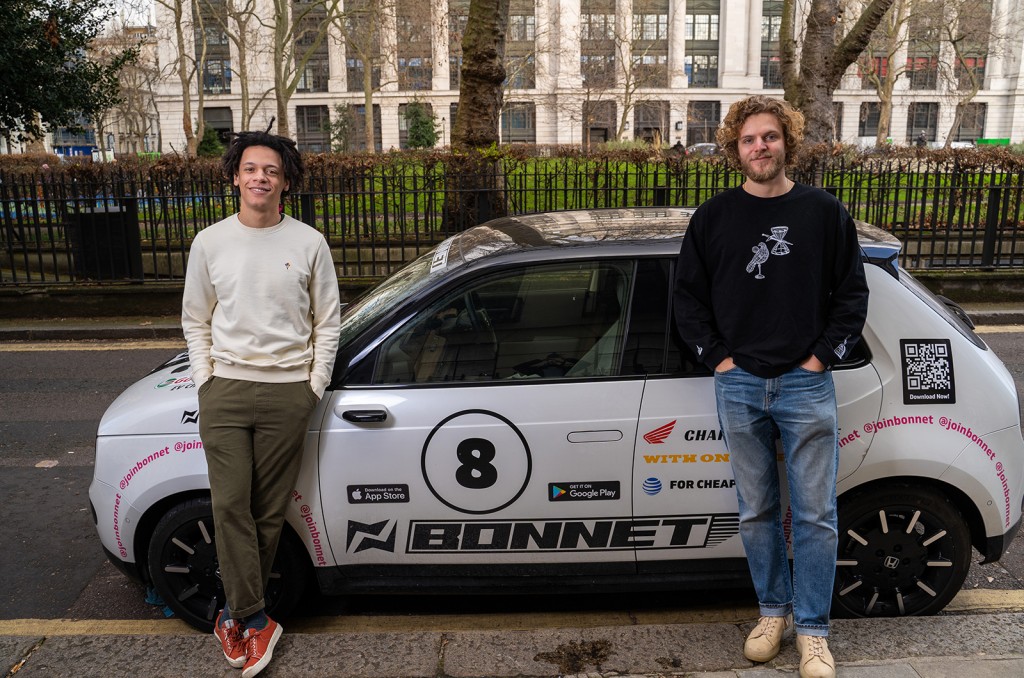 How exactly does it work?
"It's really just about how to provide the most friendly user experience to the EV driver when it comes to charging their car. We just so happened to start with public charging because it's the most broken from user experience standpoint, in our perspective, and we thought we could add a lot of value on top of that. 
"We started look at projects and then lockdown happened, so me and my partner just went into full build mode. Since then we hired a few people, and raised some money. The focus was to get as many charge point operators to work with us as possible in the beginning, and we were laying those foundations for for some time. We've quickly grown quite a big user base, so now we're just trying to continuously improve the product."
Getting the charge point firms on board must have been key?
"Absolutely. We cover 11 countries in Europe and have 25 networks at the moment, and it's growing."
Why start with a pan-European effort? Would it make more sense to focus on one country?
"Because our users have been asking us. The use case of our service is not limited to just charging within the 10 miles nearest to your house, even though that's the predominant use case. People go on road trips. They go to France, they go to Italy, so having more charge points was a major user request.
"At the same time, there are no significant overheads of onboarding new charge points. Yes, it means more contracts to be managed, more sales to be done. But we were very efficient at integrating these chargers, and it's sort of our bread and butter on a daily basis. So we figured that we can venture out beyond the UK because it's the way we work with suppliers.
"It's not something where, you know, we can onboard all the charge points of a country overnight. It just takes several months so she reached that critical mass."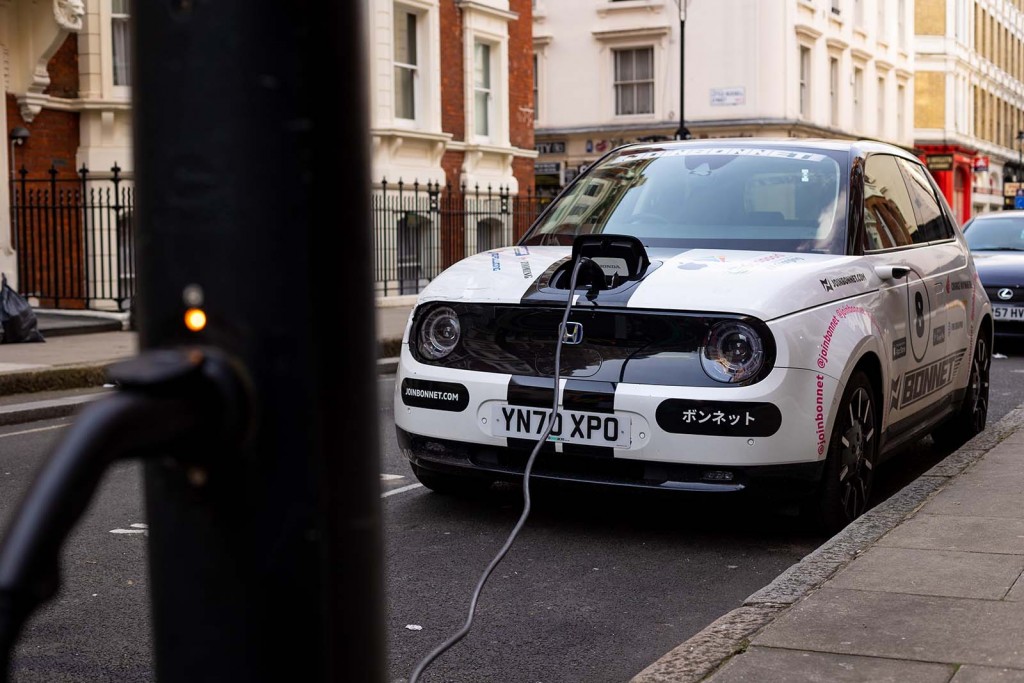 You say the user experience is key. How much comes from your own experiences?
"A lot. We make sure that everyone in the company understands the problems that they're working to solve. We've had a day when we've taken the entire team out to a public charger, so they can just learn how to charge a car. It's crucial to go through all the problems yourself, because you won't really understand them unless you've been stranded at night, when it's raining, and there's no canopy over the charger and the charge points not responding. Or if you have two screaming kids in the back of your car and you're trying to get you know, your five per cent charge to 80 per cent.
Everything you need to know about electric car charging
"That's only something an EV driver could experience. And it's important that the solutions for the drivers are actually made by people who understand the problems."
"One key of our service is just having everything in one place effectively. So it's not multiple apps, you can just lots of charge points with a single app."
How much do you think about the user interface?
"The goal is to cover as much of the user journey as possible when it comes to charging. So it's mapping locations and a driver's routine to a route planning function in the app. We you can show a full detailed breakdown of charge points with real time availability, because it's important to provide people with information that's actually reliable, as much as it is plentiful.
"For some firms, the approach has always been to just put a bunch of different locations of charge points, so that they can see lots of them. But they don't always show whether or not they can use them, or if they're available. That was find for a start, but as we move from early adopters to mass market, people are beyond just knowing where charge points are: they also need a convenient way of knowing which ones they can use.
"That start with getting reliable real-time information on charge points from the get go. We exclusively show charge points that we have a live real-time connection with the operator. If a charger isn't sending a heartbeat – a signal every 30 seconds to show they're online – we won't show it.
"Beyond that, every charger we show can be started, stopped and paid for with with the same app. So you don't have to leave the app. And there's a very conscious decision because for us: it's not enough to just show where a charge point is, you also have to be able to use it, and the information has to be reliable. Because what's the point of view showing up to a charge point to find out it's been decommissioned. 
So many customers do you have?
"We broke the 100,000 mark a couple of months ago now. The profile of our customer is very varied: we have customers with home chargers who only use when, say, visiting their parents or heading somewhere else int the country every few months. But our biggest customer segment are people who live in cities with no access to off-street parkingm and hence no access to home charging. They're the ones who are very reliant on consistent public charging. So we want to mimic the user-friendliness of having home charging."
Are your customers generally newcomers to EVs, or are they people who's had them for a while and realised some of the problems?
"We always try to be the first touch points for customer when they get the new electric vehicles. So we do try to target customers who have just purchased and EV and don't necessarily know much about charging. Our product suits that segment by making it very simple. We don't expect people to know the difference between a kilowatt and a kilowatt hour."
Is it a threat to your model that the volume of chargers is growing rapidly, and new rules mean firms are having to make it easier with things such as contactless payments?
"It's only a risk if you consider us to be purely a payment processor for for the charging experience. That's not how we see ourselves. We look at the product from a holistic viewpoint. Even if you can use a credit card at a charger, that credit car an't tell you real-time availability of the charge point with a high degree of accuracy. And that credit card won't provide you an accurate route planner that will take into account of the temperature and actually make that work for you.
"Once you factor in all of those sides of of the charging equation, you realise that the majority of the problem is outside of payment. And so that's really where we sit. Credit card readers and contactless payments are absolutely necessary, but we don't see them as competition."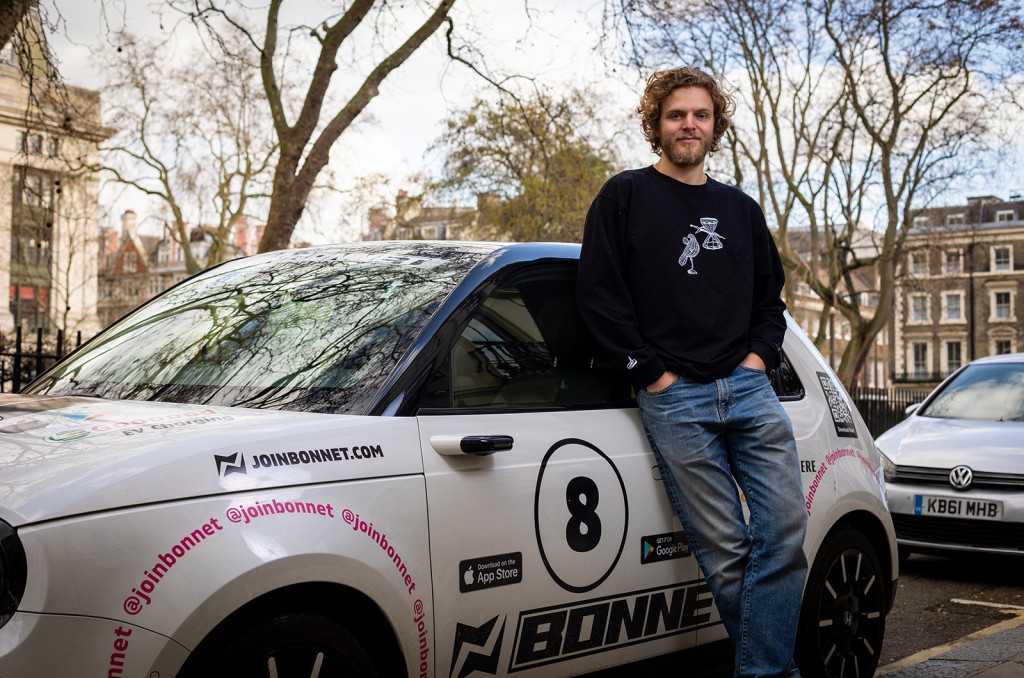 What's your relationship with charging firms and manufacturers? Both are putting lots of effort into their own apps or navigation systems.
"It's a win-win situation. We're got very good relationships with all of them. With the charge point operators, it's a very tailored approach. We have very tight relationships where we have monthly check ins, and we bring them a huge amount of data and analysis on their charging network and their users. 
"With car manufacturers, I always make a comparison with maps. Almost every single car has a GPS navigation system, right? But predominantly people tend to use Google Maps, Waze and the like. It's similar here. When you're selling an electric car, the first thing a consumer asks is 'how do I charge this thing?' So you have to provide them with some form of charging solution. It can't just be RFID cards, or some data within the routing map. So manufacturer solutions are looking at that question.
"What we do differently is that we work on problems that our consumers bring to us or that drivers have faced. So we think our product takes into account the problems of EV drivers more, which hopefully puts us in a good position."
You changed your pricing system recently. What were the reasons for that?
"We used to have fixed price for a kilowatt hour, which you could buy in 'refill' packs. We now have 'boosts', so for a small commitment every month you get a fixed discount on the rate of each charging networks. We have two levels, that offer a 10 per cent or 15 per cent discount.
"There were multiple reasons for the change, a lot of them to do with the behaviour of drivers. By fixing a certain rate per kilowatt hour across multiple networks, you're inherently making some charge points less attractive than others for savvy customers. If one charger is priced at 70p/kWh and another at 20p/kWh, and the fixed rate is in the middle, you'll use it on the one where you're saving money. 
"So our system basically made AC fast-charging inherently cheaper. We saw that as a problem because  the consumer we're targeting is actually a city dweller who would be best placed by slower AC charging overnight. We didn't want to discourage that sort of behaviour, because AC charging is better for the environment.
"Charging can also be scheduled through the night with flexible tariffs, which a lot of our suppliers were introducing. We were in a position where we couldn't pass that on to the customer because we had fixed charging rates.
"Some customers also told us that some of the refill packs presented a high barrier to entry, because you had to do a lot of charging to make them pay. But with an eight pound boost, the barrier to entry has decreased significantly. So we've managed to decrease the commitment significantly, but still pass on the savings for customers."
But that does mean your price is no longer fixed?
"You're right, until recently charge point firms were altering prices maybe once every six months. Now we're getting messages from suppliers every two weeks that they're updating their pricing. Trying to keep our fixed pricing in line with everything going on was trying so many resources for the team. So the change has allowed us to focus on the things that matter, like product development."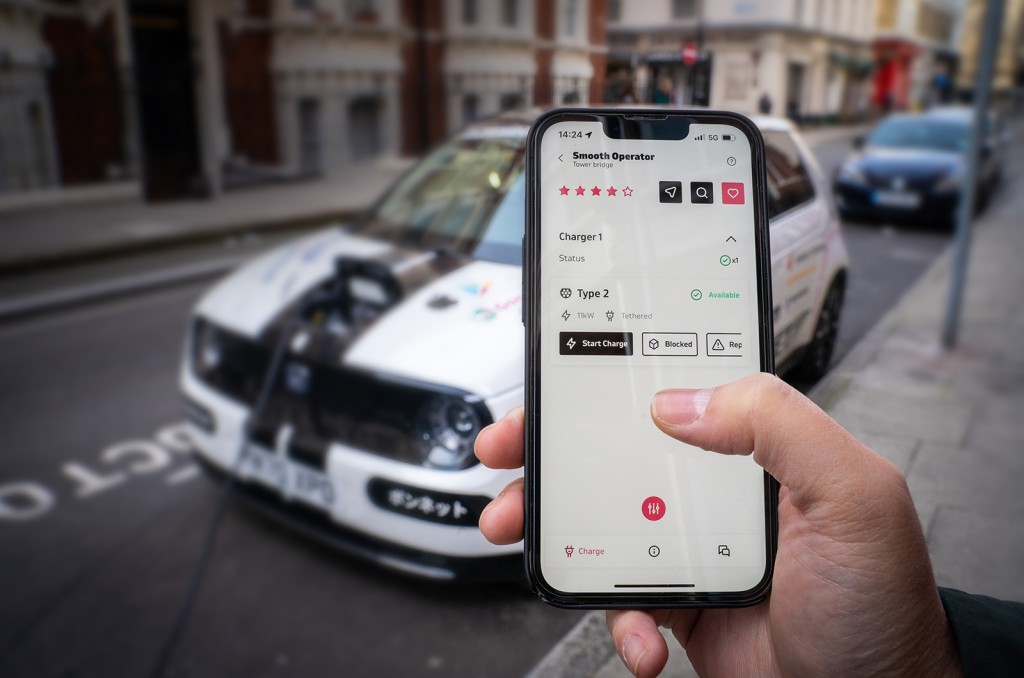 So what's the plan for the future?
"We're continuing to be very aggressive in building out our coverage, and we're closing on 200,000 charge points. Besides that, the focus is on including more features that our customers have been requesting. For example, when you use a charge point, you'll always be charged a pre-authorisation fee. If the charge fails and you try another three, four times, you can end up being charged £60 in pre-authorisation fees. So we made a change last month where the pre-authorisation doesn't come until you're charging. It seems a small change, but customers have been requesting it for such a long time. And we're the first ones in the industry to implement it."
It does feel like, for all the big issues, many of the charging problems today are the small ones…
"Absolutely. One of our core values is to look at beyond the big picture. It's a bunch of small details. We're trying to move from a position where charging your car is something that can be a chore to where you actually like charging your car because of all the cool things at your disposal.
"As we move into the mass market, people are switching to EVs for very different reasons from early adopters. It's important to serve that mass market well, without the headaches the early adopters have experienced."
READ MORE
Subscribe to the Move Electric newsletter
e-CARS
What is a heat pump and how do they benefit electric cars?
Bold new Volkswagen ID 2all previews sub-£22,000 electric car
e-BIKES
Ten electric bikes we're excited for in 2023
Nine ways to keep your e-bike safe
E-bike theft: how common is it and what can you do to protect your e-bike?
Haibike AllMtn CF 6 e-bike review
e-MOTORBIKES
10 electric motorbike start-ups you should watch out for
Energica e-motorbike to take on all-comers in US racing series
Ducati: How the Italian motorbike brand is gearing up for the electric era
e-SCOOTERS
Planned laws to legalise private e-scooters face delay
Leading e-scooter firms team up on best-practice guide for cities
Ambiguity over e-scooter legality causing 'confusion', says police chief
e-WORLD
Solar panels: 8 ways the sun can power your electric life
First ride: Lunaz Upcycled Electric Vehicle bin lorry
AutoFlight secures huge order for Prosperity 1 eVTOL craft