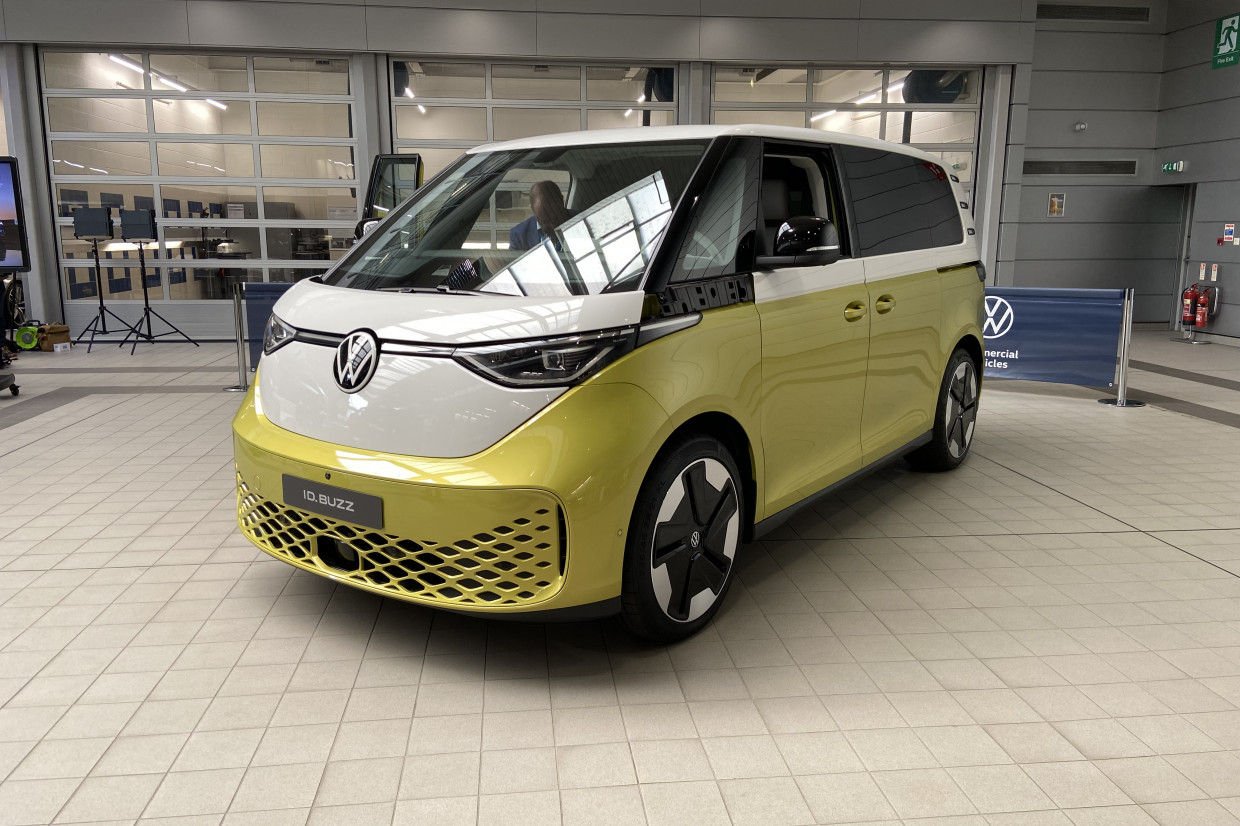 VW has officially launched its new ID Buzz fiver seater MPV and is set to offer more battery options in the coming years.
The German car manufacturer revealed that a smaller 52kWh battery option would be made available after launch and is expected to arrive in 2024 for both the passenger and cargo models.
New Volkswagen ID Buzz: everything you need to know
Move Electric was given the opportunity to see the new model at VW's National Learning Centre in Milton Keynes, where a production ready version was on display.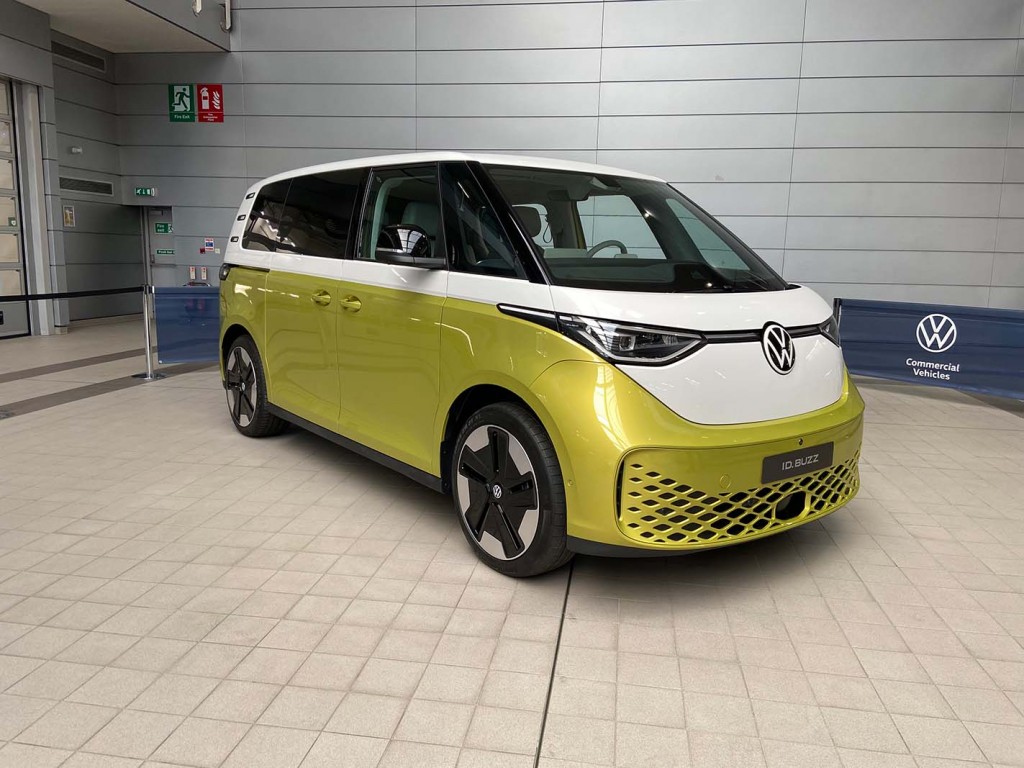 The new ID Buzz uses VW's MEB platform like the ID 3, ID 4 and upcoming ID5. It will have a 77kWh battery connected to a 150kW rear-mounted motor delivering 201bhp and 229 lb ft torque. VW is yet to complete its WLTP range test for the Buzz, but clarified that the new MPV should be able to travel around 250 miles between charges. The Buzz is available in both passenger and Cargo forms.
Inside the ID Buzz is very much in keeping with the ID 3 and ID 4 and features the 10 inch infotainment system as used in the ID range, which has been met with some criticism due to its laggy performance. 
ID Buzz product manager Jess Mainard said that the infotainment system has been improved for the new EV and would be continually updated using over the air software.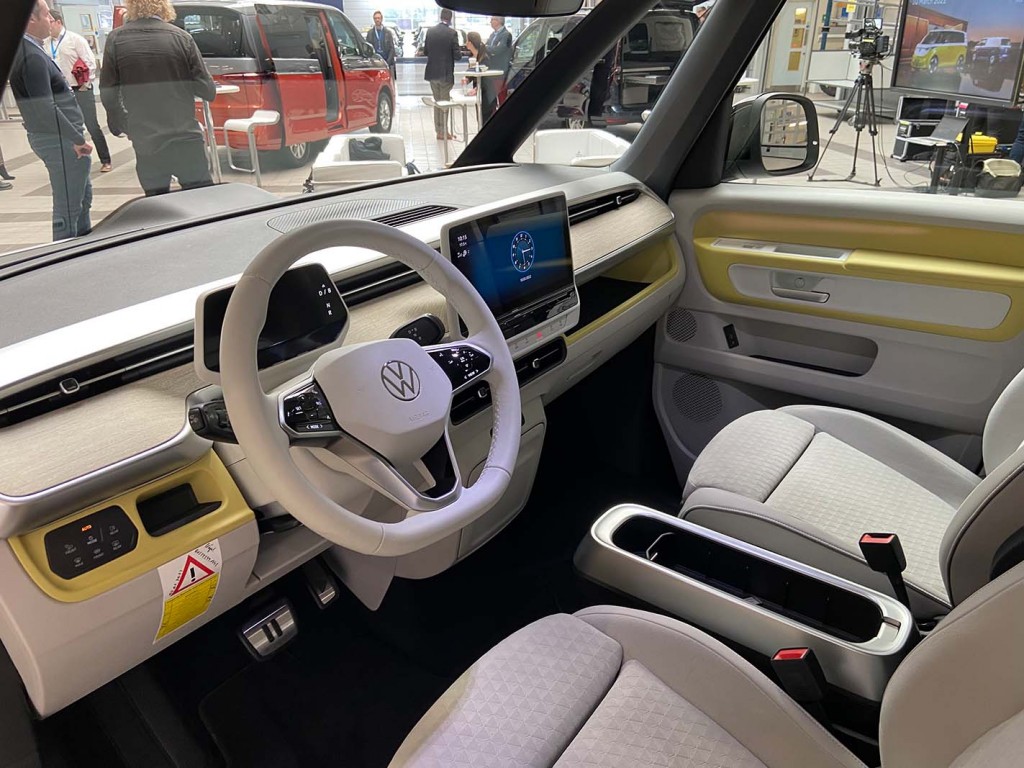 You only get a true sense of its size when you see the Buzz in person; it's certainly big with plenty of space upfront and more than enough room in the middle row. 
Thanks to a flat floor there is a good amount of head room, although the seats are slightly elevated meaning for the taller ones among us you may struggle to get completely comfortable.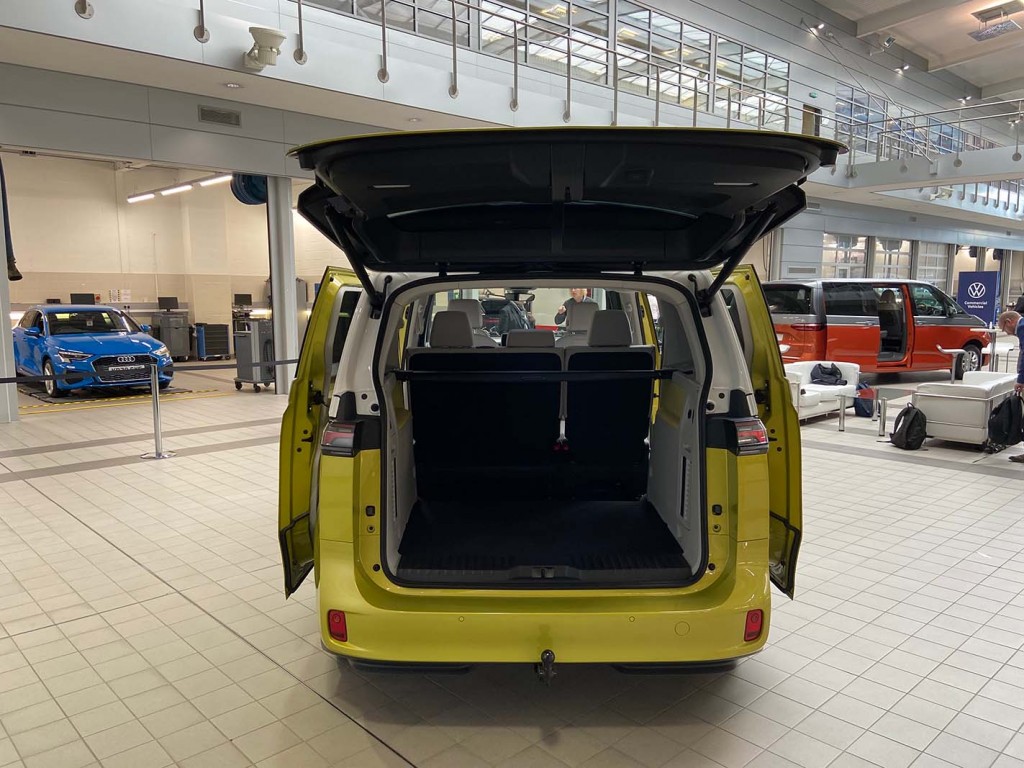 The long-wheelbase variant of VW's new EV will launch in 2023, with the bigger fiver seater Buzz expected to be offered with seven seats, but the German brand is yet to confirm a long-wheelbase version of the Cargo model. 
Volkswagen said that they had received a large amount of interest from fleet operators but could not yet confirm which markets the ID Buzz Cargo may enter. 
"In terms of partnerships, there's nothing that we could really talk about at the moment, but I think just based on the vehicle itself with the MEB platform and smaller turning circle it's ideal for urban environments," said Mainard.
She added that the Buzz was not built exclusively for the urban setting and said that its range would allow it to work in a number of circumstances. 
Order books for the new Buzz will open in July and will officially go on sale around October of this year. 
READ MORE
e-CARS
The 10 electric cars with the longest range
e-BIKES
Desiknio Pinion C1.9 Classic e-bike review
Ride for a worthy cause: Big Issue eBikes launches in Bristol
e-MOTORBIKES
Triumph reveals first electric TE-1 motorbike
BMW CE 04 electric scooter review
e-SCOOTERS
Superpedestrian Link e-scooter: first ride
The new battery tech designed to make e-scooters more sustainable
e-WORLD
New Candela C-8 electric hydrofoil has first 'flight'
Awake Ravik S 22 aims to take electric surfboards to the extreme