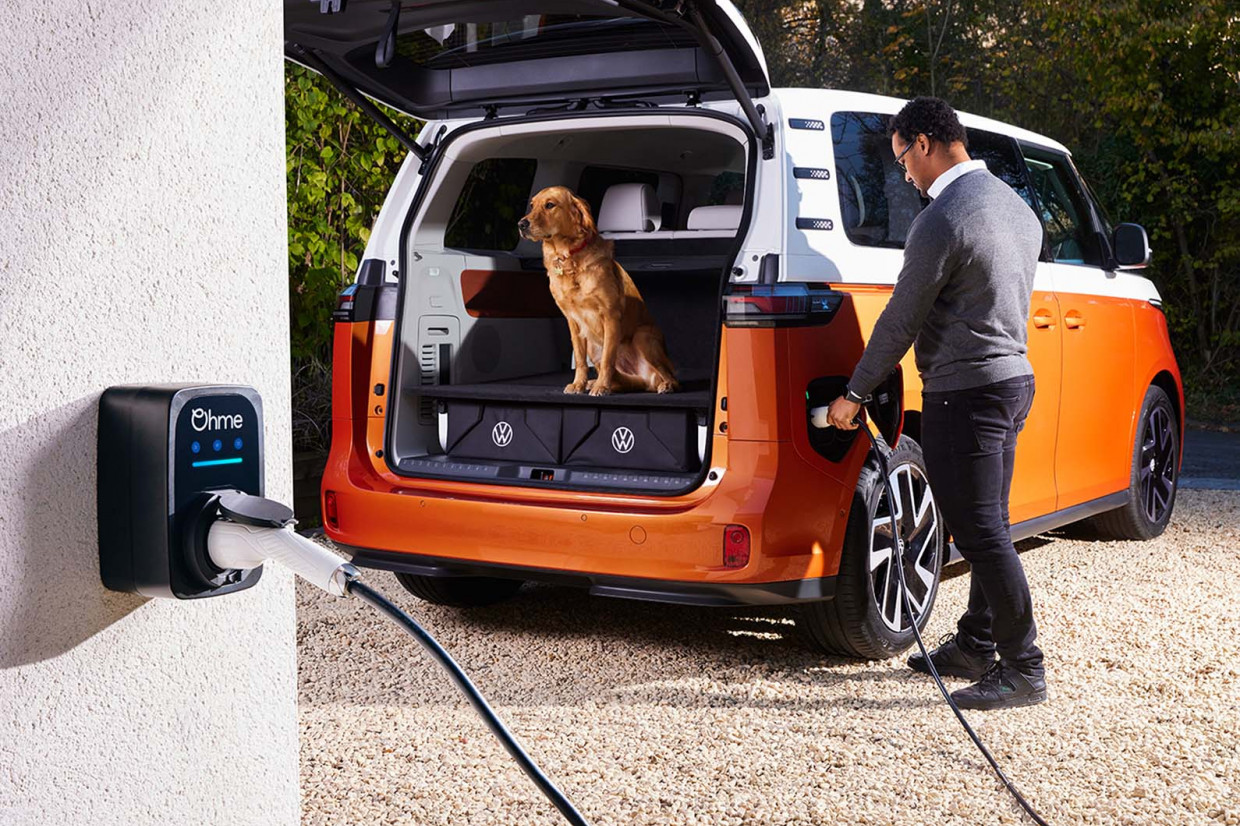 Smart charging firm Ohme has expanded its range of home chargers with the ePod, a new untethered device that it hopes will be installed on new build homes.
The new ePod features the same technology as the firm's Home Pro device, but is aimed at those in need of an untethered charger without the charging cable attached. 
The new charging device offers charging speeds of up to 7kW and is compatible with electric vehicles with Type 1 or 2 connectors. 
Ohme's new charger is also compatible with the firm's smartphone app, allowing customers to take advantage of its smart charging functionality.
The Ohme ePod can connect to the national grid in real time and automatically adjusts its charging for drivers to take advantage of low price charging during off-peak hours.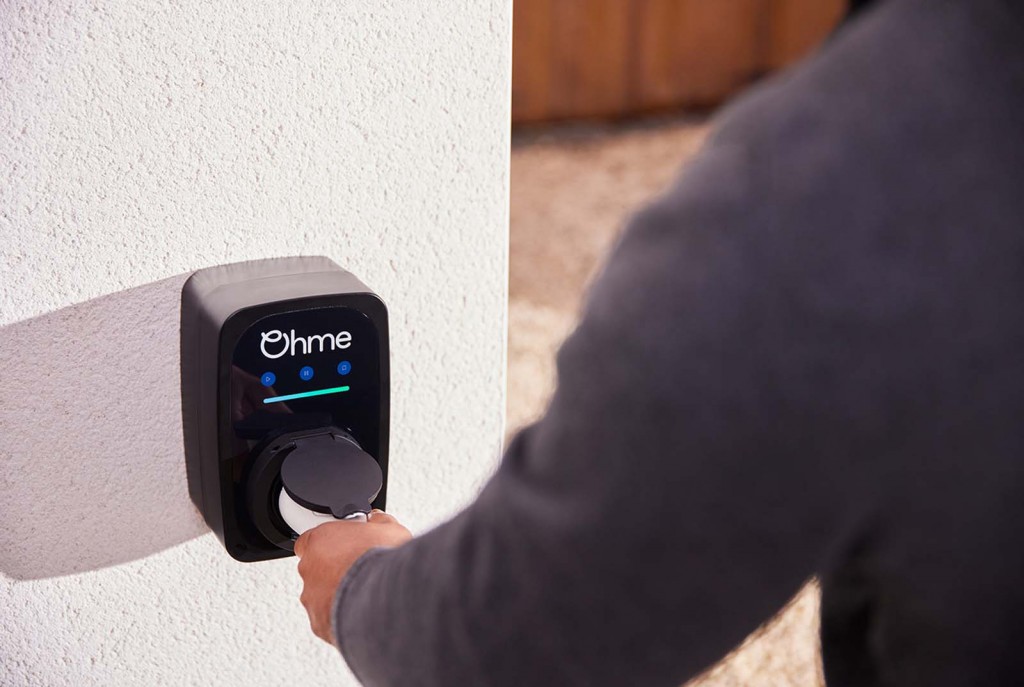 Ohme says that charging a Volkswagen ID Buzz from 0-100% with an ePod on a smart off-peak tariff could cost around £7.70 compared to £26 on a standard tariff. 
The firm's latest home charger also allows users to charge their car using renewable energy generation. 
Ohme says it has already made progress in the new build sector after becoming the official charging partner for developers Harron Homes and Hollins Homes. The smart charging firm is also working on the House of the Future project with the University of Salford to create low carbon homes. 
"We are very excited to be introducing the all-new Ohme ePod untethered charger to the market," explained David Watson, CEO at Ohme. 
"The ePod will open up new markets for us and boasts all of the functionality of our award-winning Home Pro but in an untethered package giving customers greater choice than ever before."
READ MORE
Subscribe to the Move Electric newsletter
e-CARS
Ten electric cars we're excited for in 2023
Getting an EV sideways: how easy is it to drift a Kia EV6 GT?
Q&A: Jaguar Racing's Sam Bird and Mitch Evans on Formula E's new era
e-BIKES
Ten electric bikes we're excited for in 2023
Can you get fit using an electric bike?
e-MOTORBIKES
Ten electric motorbikes we're excited for in 2023
Super Soco TC Max electric motorbike review
Cake and Polestar team up for new special edition Makka e-motorbike
e-SCOOTERS
Planned laws to legalise private e-scooters face delay
Five key takeaways from the rental e-scooter trials report
Which train firms have banned e-scooters from their services?
e-WORLD
Move Electric's best features of 2022: lap records, tuk-tuks… and sausage rolls
Volvo Trucks keeps on electric trucking with three new models