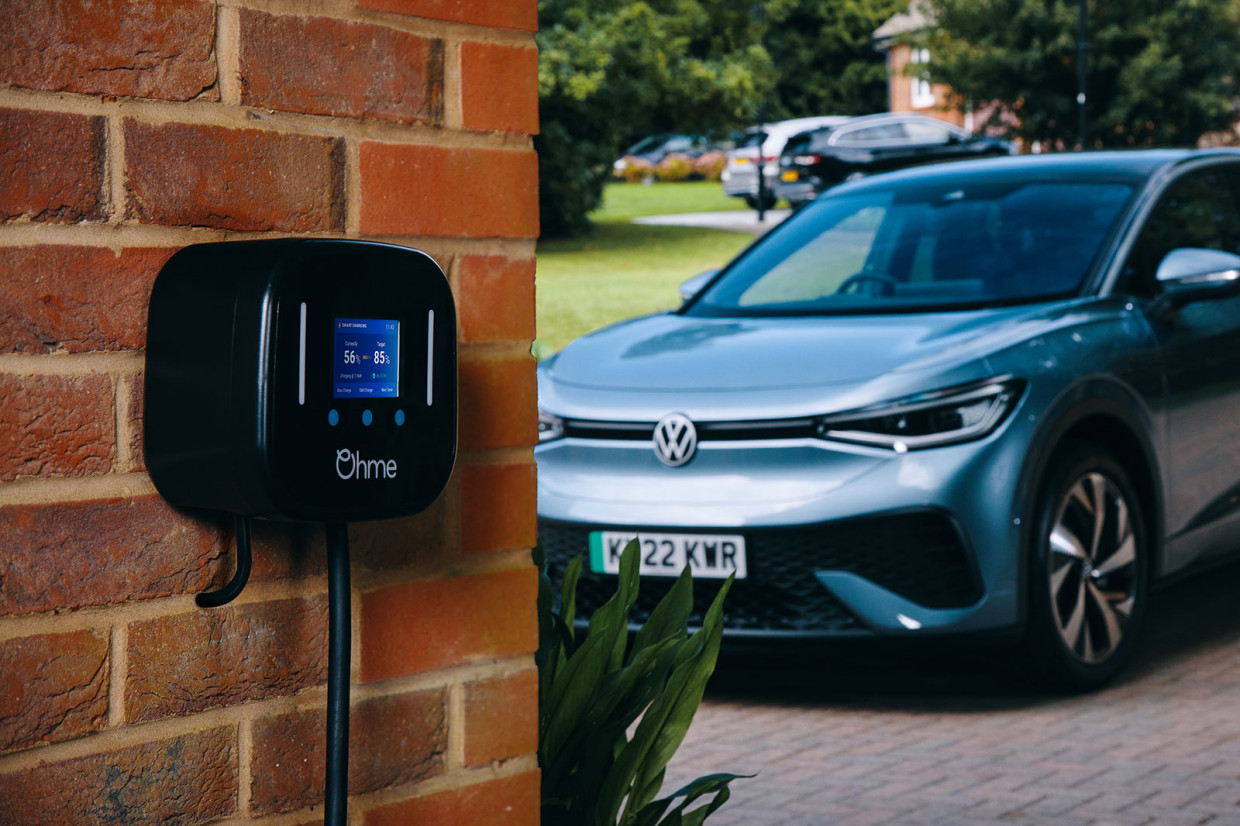 Chemist, financier, investor and entrepreneur Dave Watson founded smart charging firm Ohme in 2017, developing intelligent cabling and technology that could communicate with energy suppliers to draw power when it is at its most abundant and cheapest.
The firm has broadened its horizons beyond hardware and software, and is now working with fleets, manufacturers and individuals to manage the installation and running of its charge points with the goal of unparalleled customer service, an approach that has already caught the attentions of Motability and the VW Group.
Charge your e-mobility knowledge with our FREE newsletter
Here he outlines what's got the company to where it is today, why the energy crisis is solvable and why the transition to electric cars can be integral to energy security in the future.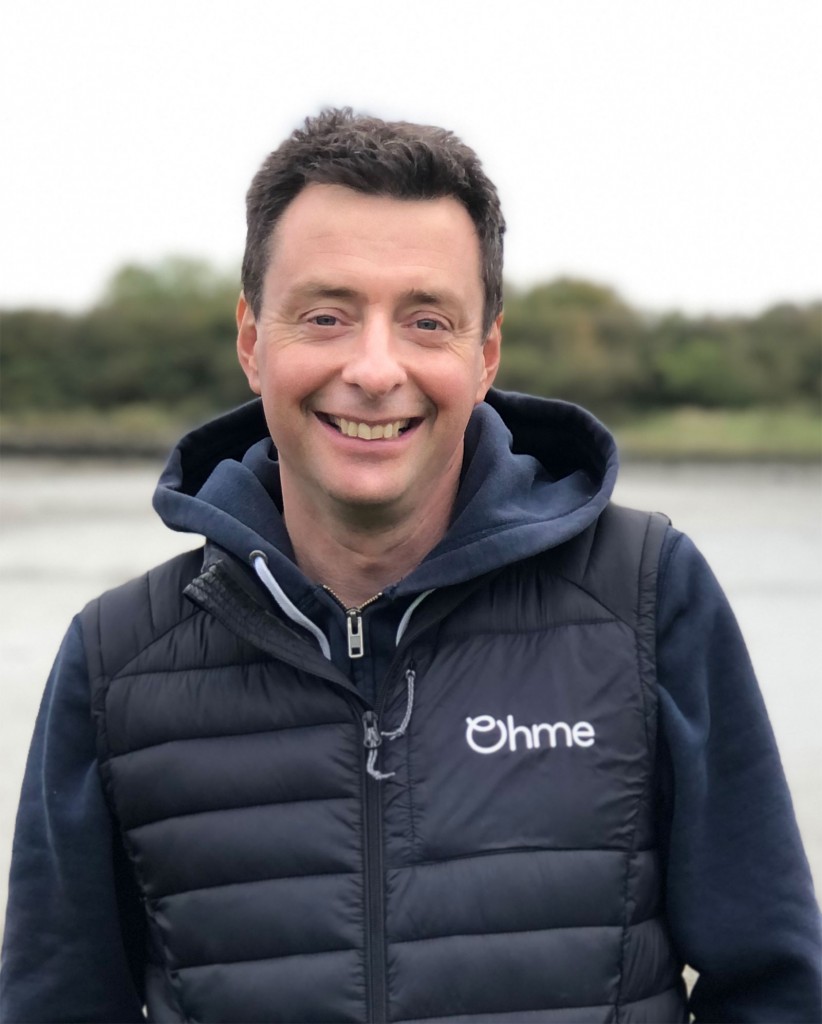 Energy security vs energy needs - a life-changing moment
"After university I went into finance - it was that or teaching, and I liked the idea of making some money. I did that for a few years, but around 2008 I got reconnected with one of my supervisors from Cambridge, Sir David King, who had subsequently become Tony Blair's Chief Scientific Advisor. He's famous for a lot of things, but most prominently setting up the Climate Change Act of 2008, detailing the UK's strategy.
"He was on television a fair bit, usually with a graphic of an iceberg melting behind him, and I was hooked. He talked about climate change in the context of energy security and he convinced me that it was a reality - an absolute mathematical certainty that risked destabilising a lot of the foundations of society. I thought I'd better apply my skills to doing something about it, rather than working on abstract financial stuff."
Green investment is just good investment
"I started looking at infrastructure projects around solar, wind and hydro. I set up a business, which focused on bringing mainstream investors into those fields. At the time, around 2011, we set up Temporis Capital. It was labelled as environmental investment, but our point was it was just good investment.
"I was excited by the realisation that EVs are parked for 90 per cent of the time. I could see the potential for them to help balance the grid; to draw energy from it when there was over-supply, especially from renewables. It was like a virtuous circle in the context of energy security. So we set up a business to be part of it.
"There was just this excitement that two industries that hadn't essentially changed for 100 years - transport and energy - were going to collide, leading to new business models that I could see as opportunities."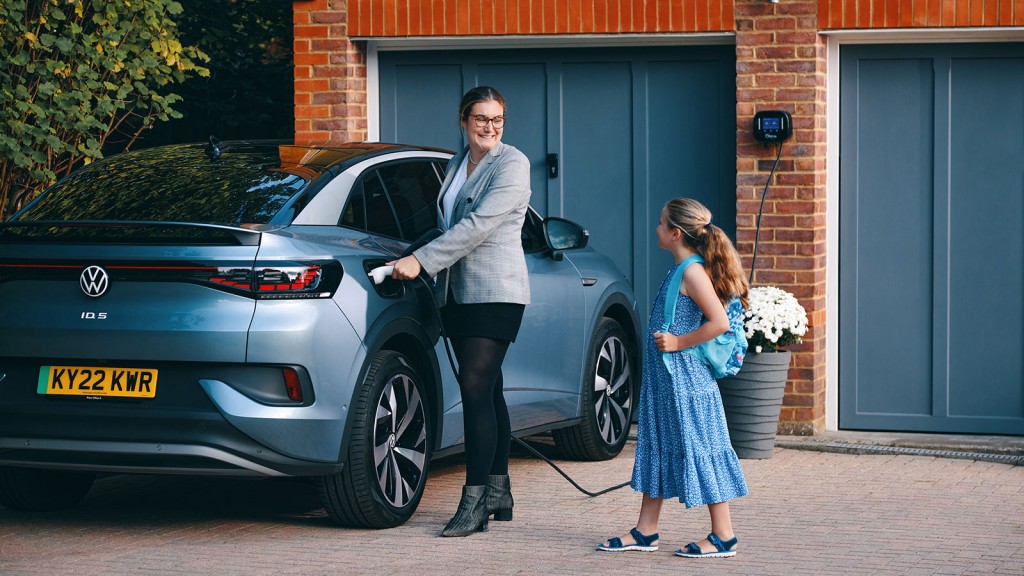 Electric car vs nuclear power station
"A nuclear power station generates a gigawatt of energy. Around 150-200,000 electric cars would have the equivalent storage, but of course they won't all be plugged in at the same time - so let's say that every 350,000 electric cars equals a nuclear power station of storage.
"Today, in the UK, there have been a million electric cars registered - so that's the equivalent storage of what three nuclear power stations would generate, and probably now growing by at least a nuclear power station a year, there and ready to balance the grid.
"The only issue you're left with is incentivising people to plug their cars in. That's relatively easy - reward them financially and you'll nudge people in the right direction. Nudges add up to a huge difference."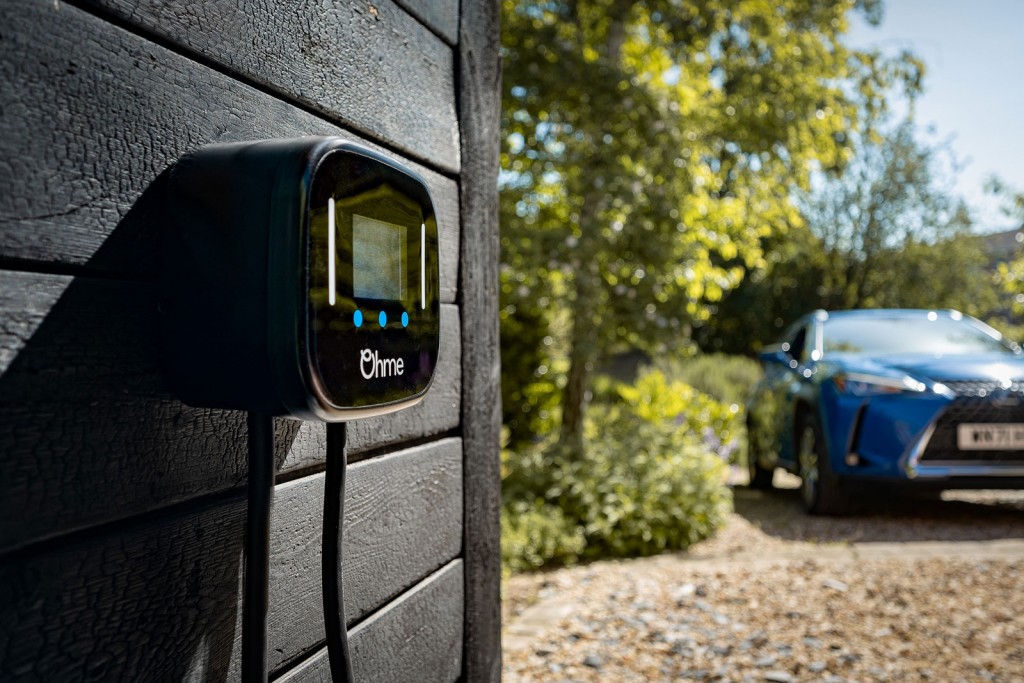 The good and bad of the energy crisis
"Today's situation is a double-edged sword. Higher energy prices and higher volatility makes the services we provide more valuable to customers and suppliers. We're not just about energy supply, but managing that supply to best effect, and that's never been more important.
"There's now more value to smart tech, which can only be a good thing, as is a general better understanding of the value of energy security and how our system can contribute to it. 
"But the bad part is, of course, that people are paying more for their energy. The price cap has been critical, because there was a risk that charging an EV could have become more expensive than filling with petrol or diesel."
If you want to prove your credentials, go to the hardest customers to help
"The beauty of Motability was that they took the time to listen and learn, to understand the benefits, and to then make an informed choice that they can put in front of their members.
"Our promise to them was that we'd make the whole install process headache-free for their members; we promised zero problems, from hardware to software, installation to use, with gold standard customer service. It was a big promise, but we felt that if we could enable disabled customers then it would demonstrate our capabilities.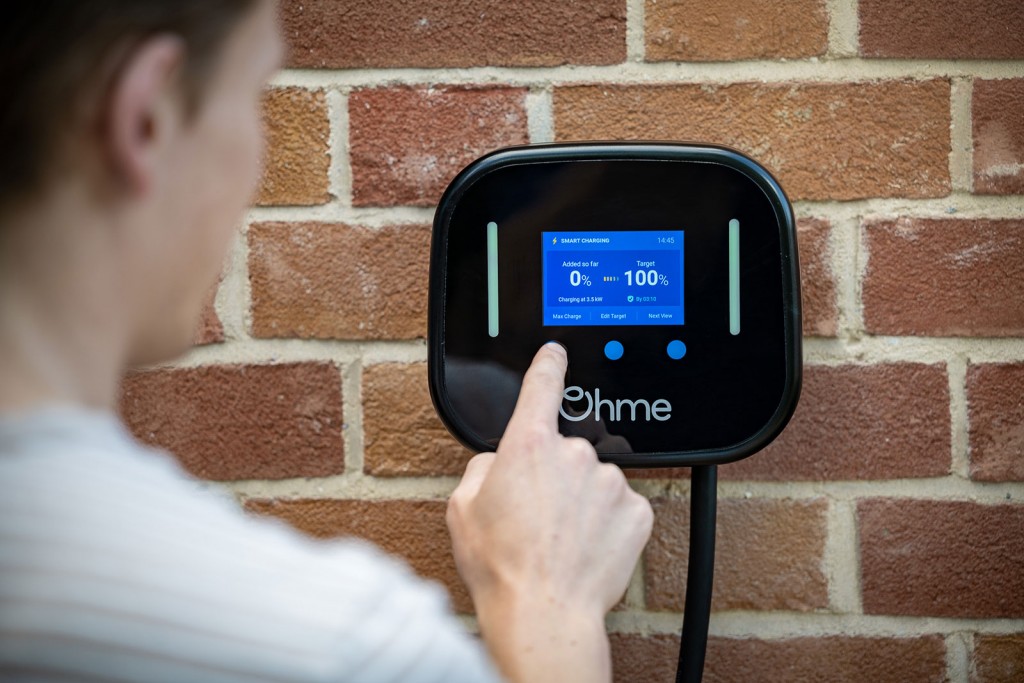 "Becoming Motability's preferred supplier was a big moment, and from there we started to target other big lease and retail fleets. Again, they wanted to make the transition, but didn't necessarily want to face into the complications. So we took all of them away from them and said, 'You recommend us and we'll provide a service that's best for you and best for the planet.'
"Their endorsement is proof of our capabilities - and the recent announcement that we're doing the same for the VW Group is a further one. What we've created is different and special."
Short-term thinking risks a negative mindset
"At the moment the incentives to build more onshore wind, solar have never been greater. Payback is no longer over decades but in a couple of years. Green energy is coming on tap fast - the investment began years ago and the implementation is just around the corner.
"Yes, of course in the short-term it is very painful. Paying double what you were a year ago cannot be anything other than terrible. The trouble we're in now is a massive pinch - but it will only last a couple of years because the investment has already gone into creating the renewable energy sources that will solve the crisis.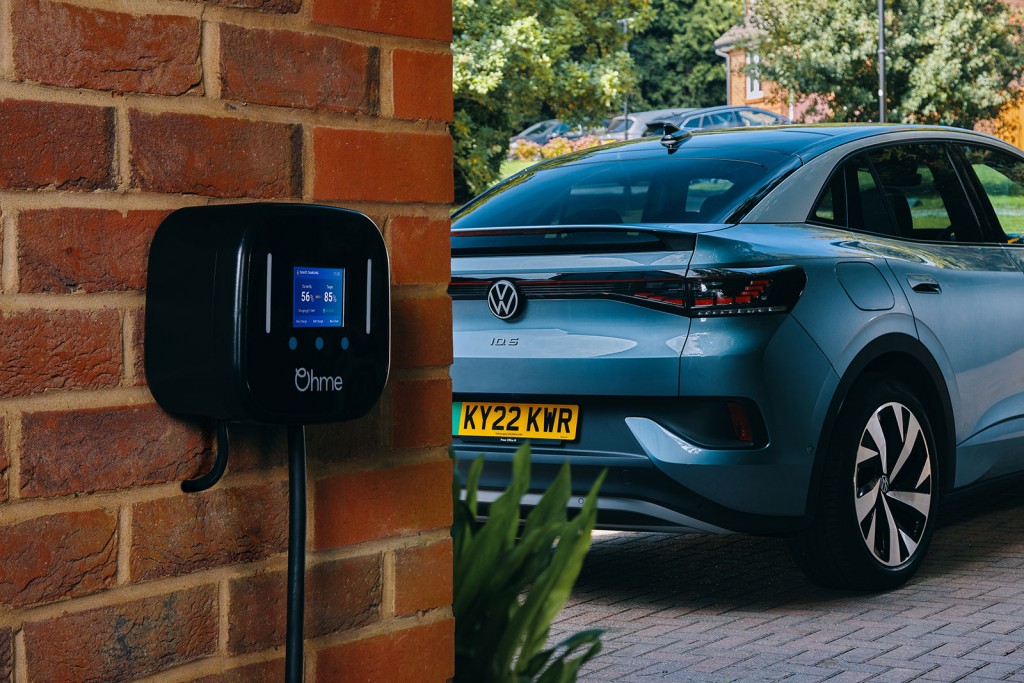 "The truth is we're already making a difference on a small scale. The importance of balancing and flex has never been greater, and everyone plugging in with our cables is doing that. 
"It's more important than ever that we're not just guessing that we'll have cheaper or surplus energy at 2am. We want intelligent cables that can respond to inputs from the suppliers any time of day - and that's what Ohme has.
"If that message gets out there and if larger fleets start using our cables then we can make a profound change quickly. We can double or triple the numbers of users every year and quickly have a pool that can make a change. The technology exists - we don't need a 50-year transition, in fact I don't think we even need five."
READ MORE
Subscribe to the Move Electric newsletter
e-CARS
Chinese car brand Nio to expand into UK by end of 2023
Driving a Citroën Ami around London: five things we learned 
New Polestar 3: 380kW performance EV aims to 'redefine' the electric SUV
e-BIKES
Seven essential accessories to improve your e-bike life
The Lake District village that's pioneering community e-bike schemes
e-MOTORBIKES
Honda to launch more than 10 electric motorbikes by 2030
New Zero DSR/X launched as electric adventure motorbike
Stilride: the brand reinventing electric motorbike production
e-SCOOTERS
8Tev B12 Roam e-scooter review
Pure Electric launches two new machines that 'reinvent' the e-scooter
Rise in e-scooter accidents prompts call for 'urgent' government action
e-WORLD
Artemis electric ferry revealed for Bangor to Belfast service
New Mobilize Solo Concept is a safety-conscious e-scooter rival
Volta Zero: the electric truck tearing up the rule book for the electric age