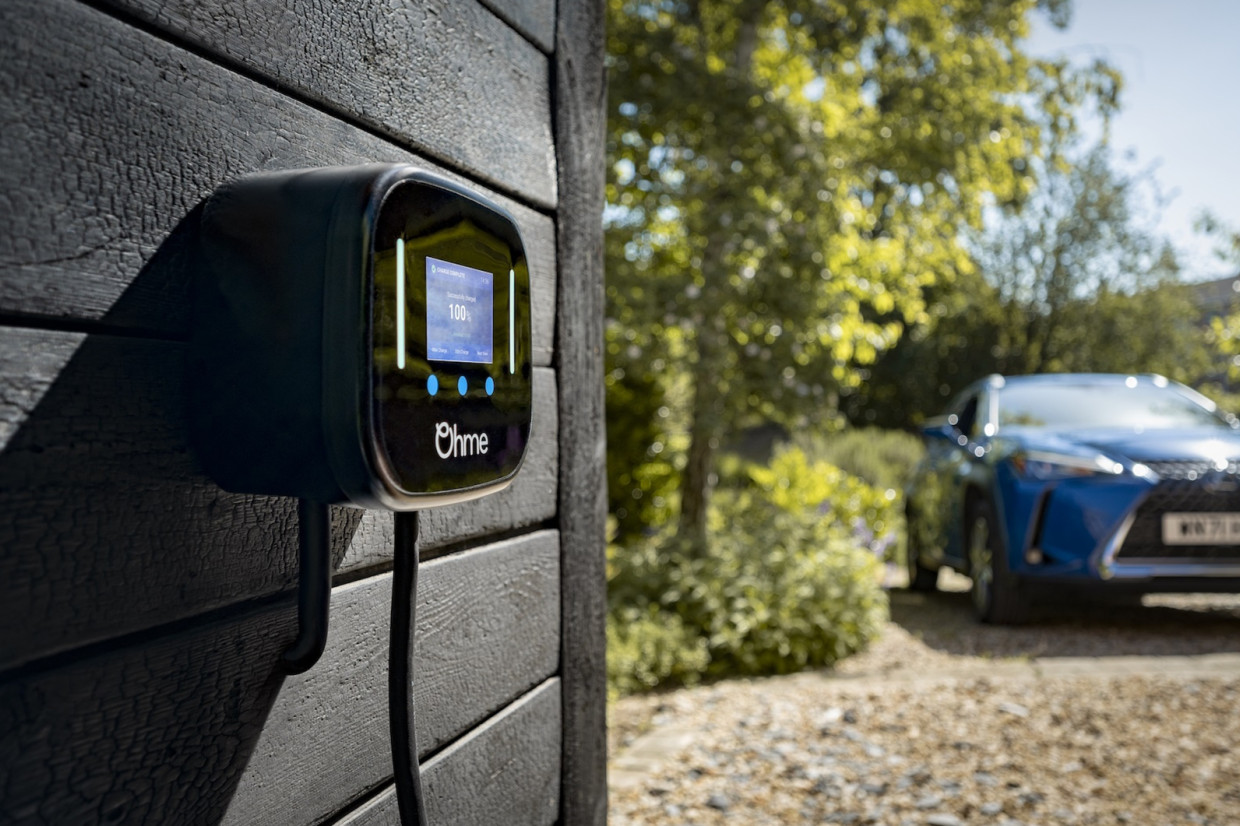 With sales of electric cars increasing, new regulations concerning private charge points and their cables have come into force with the aim of managing energy demand on the national grid by encouraging EV drivers to take advantage of new, smarter tariffs.
From today (June 30), all new car chargers and cables sold for use in a domestic or work environment must have 'smart' functionality, enabling them to communicate with the grid. That allows for charging to take place when there is less demand or when more renewable energy is available, in the process saving consumers money through lower tariffs. 
UK charging networks: complete guide to every provider
The measures are designed to help balance electricity demand on the national grid, which also helps ensure the lowest carbon mix possible, reducing emissions from electricity generation. But while new chargers must be pre-set to charge off-peak when they are installed, owners will be able to override those instructions on a one-off or regular basis to charge their car at any point.
The regulations also require chargers to be able to calculate and display to the user the amount of electricity imported and – for cars that feature vehicle-to-grid functionality allowing them to feed energy back to the grid – exported, and the time the charging period lasts. In addition, they must incorporate pre-set, off-peak and default charging hours.
Everything you need to know about electric car charging
To ensure manufacturers comply with the regulations, the government office responsible for them has published compliance statement templates for them to complete.
However, according to Ohme, a charger manufacturer, by June 29, just one day before the new regulations came into force, only it and two other companies had submitted statements of compliance to the Society of Motor Manufacturers and Traders (SMMT). 
That same day, they were joined by one other, Tesla, which circulated a statement of compliance to fitting companies. In response to enquiries from customers concerned that its Wall Connector home charger was not compliant, earlier in the month the company had emailed at least one fitting firm the following assurance: "The Gen 3 Wall Connector will be compliant with the Smart Charge Regulations in the UK market. The changes required to meet the requirements will be enabled through the Tesla app. We will release more information in the coming week."
Electric updates in your inbox: subscribe to the Move Electric newsletter
Charge point installers have told Move Electric that compliance is a major problem among their suppliers. Many are rushing to satisfy the new regulations around which, they said, there is a lot of confusion. "There's a lack of clarity and nobody seems to be on top of it," said David Rann of Smart Power Electric, a charge point fitting company.
"Few manufacturers have compliance sheets. Some of those who don't, claim they're allowed to sell off their old stocks, while others say the rules don't allow that. It's all a grey area but as far as I'm concerned, if it has a compliance sheet, I'll fit it."
Industry experts say lack of compliance puts consumers at risk of buying outdated chargers that cannot benefit from lower energy tariffs. They advise consumers check the charger has a compliance statement that will confirm it meets the latest regulations.
Move Electric has found that confusion surrounding the term 'smart charger' and what it means also puts consumers at risk of buying the wrong product. Prior to the introduction of the new regulations, the term meant a charger that could be set to work at a time chosen by the user, either at the charge point or via an app. Move Electric found such chargers were still for sale and being described as 'smart chargers' just one day before the introduction of the new regulations.
Now, from today regulations define a smart charger as one that can send and receive information and which has the ability to respond to signals from the energy supplier that increase the rate or time at which electricity flows through the charge point.
This function is what allows smart chargers such as the new Ohme Home Pro to take advantage of low-price charging at all times and not just at set hours, by connecting with the grid in real time, automatically. In addition, drivers can set it to charge their vehicle when prices drop below a set point and have the option to charge their car with renewable energy when generation on the grid is at its highest.
Meanwhile, the industry is bracing itself for further regulations when, this December, more arrive concerning the structure and security of chargers.
Warning of confusion over new workplace charging rules
The new smart charger legislation also applies to all workplace chargers installed from today onwards. But charging manufacturer EO Charging has warned that some firms are delaying EV adoption because of confusion over recent rule changes.
According to a survey conducted by the firm, 46% of UK fleet managers were confused or unaware of the new rules, with 26% assuming smart chargers would increase running costs. In fact, EO Charging claims smart chargers could reduce long-term energy costs by 60%.
JOHN EVANS
READ MORE
Subscribe to the Move Electric newsletter
e-CARS
UK charging networks: complete guide to every provider
New Cupra UrbanRebel is a bold EV supermini with 273-mile range
e-BIKES
10 fun things to try on an electric bike
Living with a Gocycle G4: how easy is it to adjust to?
e-MOTORBIKES
Seat Mó eScooter 125 UK review
How to do a CBT on an electric motorbike
Energica unveils new Experia electric tourer motorbike
e-SCOOTERS
Are e-scooters legal in the UK?
Private e-scooter rules 'cannot simply copy' rental regulations
Superpedestrian's European boss on why e-scooters are for everyone
e-WORLD
New Candela P-12 Shuttle to arrive as first electric 'flying' ferry
Pipistrel Velis Electro: meet the first certified electric plane