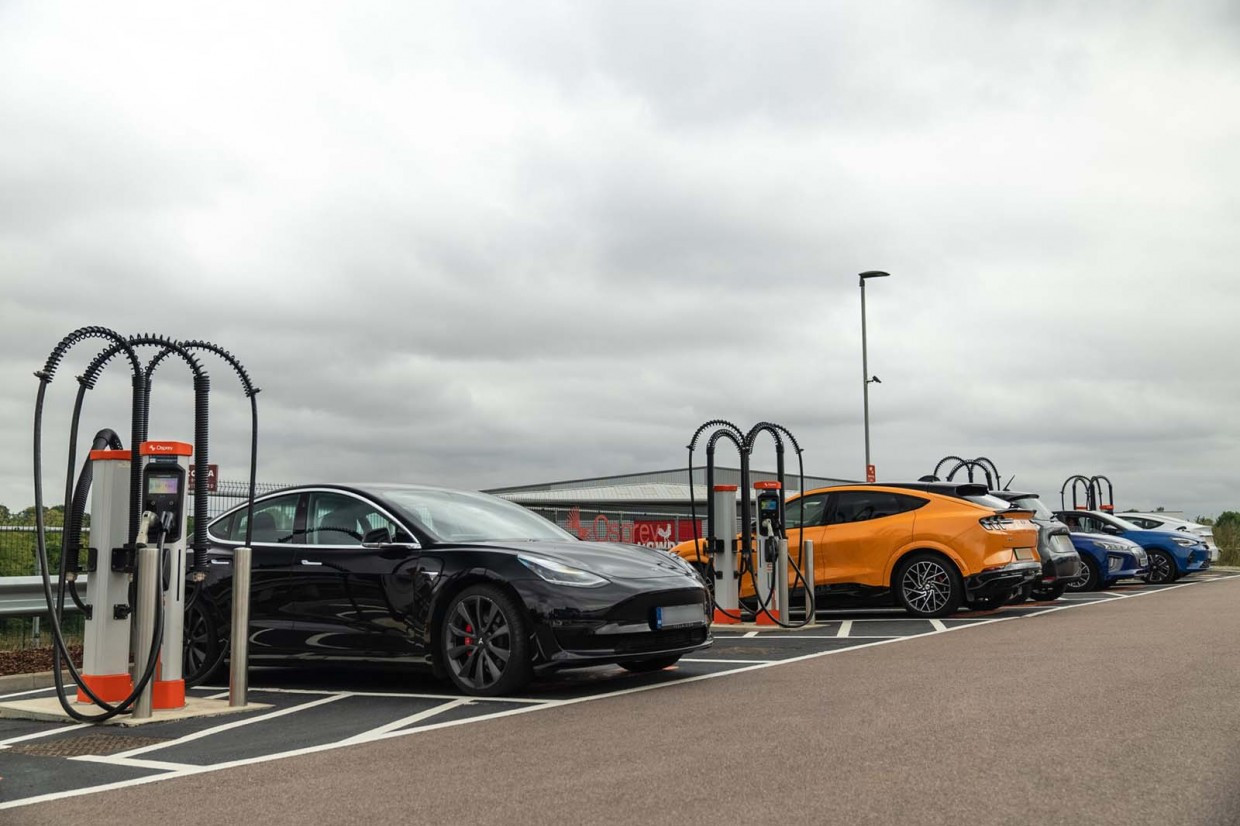 Charging network Osprey will decorate its chargers with unique artwork to celebrate Autism Acceptance week.
A number of the firm's chargers will feature artwork created by autistic artist Rebecca Ellis. 
Osprey awarded Ellis £1000 for her artwork, The Acceptance Journey, which will be printed into high quality wraps and exhibited on 21 of the firm's charging devices. 
The charging network has previously hosted artwork for a number of celebrations, including Pride, Black History Month, UK Disability History Month and International Day of People with Disabilities. 
Osprey says it is the only charger point provider to use its devices to display artwork that draws attention to and celebrates important themes. 
"At Osprey we are building an EV charging network that is open to all, and it's therefore critical for us to show our support for communities who are often underrepresented," said Osprey Charging CEO, Ian Johnston. 
"By converting our EV chargers into galleries for artwork we are honouring themes that have been suggested by our staff and customers, whilst bringing attention to some important causes and organisations."
Artist Rebecca Ellis added, "The Acceptance Journey represents the steps we are taking to reach autism acceptance and awareness." 
"The charger artwork project shows allyship in supporting the autistic, neurodivergent and wider disabled communities with these fantastic campaigns." 
Below is the list of Osprey charges that will feature the artwork: 
Purley Cross Retail Park, Croydon
Pearl and Trawl, Wadebridge
Rock Rose, Dover
Skymaster, Warrington
Thatcher's Needle, Diss
Squirrel, Ludlow
Stourvale, Christchurch
Burger King St Oswalds, Gloucester
Willows, Blackburn
Allison Street Retail Park, Ayr
READ MORE
Subscribe to the Move Electric newsletter
e-CARS
What is a heat pump and how do they benefit electric cars?
Bold new Volkswagen ID 2all previews sub-£22,000 electric car
e-BIKES
Ten electric bikes we're excited for in 2023
Nine ways to keep your e-bike safe
E-bike theft: how common is it and what can you do to protect your e-bike?
Haibike AllMtn CF 6 e-bike review
e-MOTORBIKES
10 electric motorbike start-ups you should watch out for
Energica e-motorbike to take on all-comers in US racing series
Ducati: How the Italian motorbike brand is gearing up for the electric era
e-SCOOTERS
Planned laws to legalise private e-scooters face delay
Leading e-scooter firms team up on best-practice guide for cities
Ambiguity over e-scooter legality causing 'confusion', says police chief
e-WORLD
Solar panels: 8 ways the sun can power your electric life
First ride: Lunaz Upcycled Electric Vehicle bin lorry
AutoFlight secures huge order for Prosperity 1 eVTOL craft