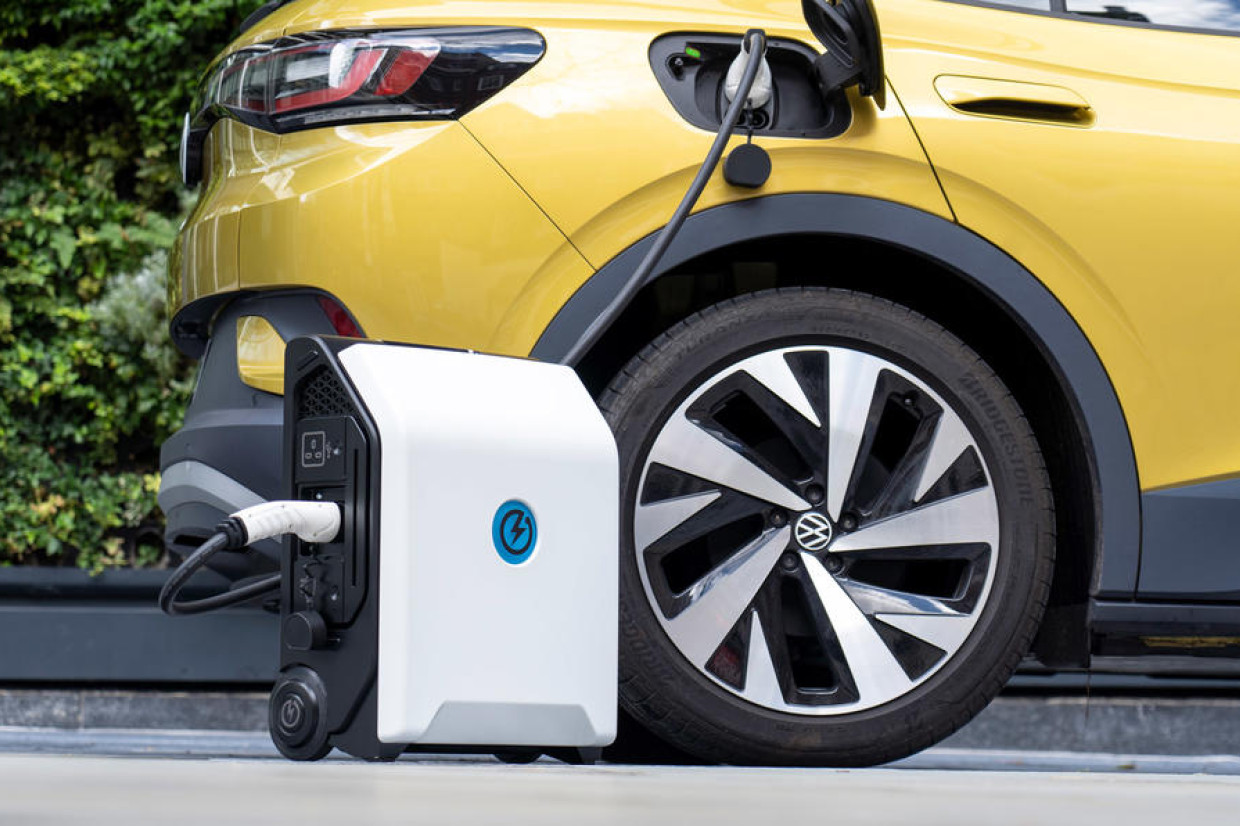 ZipCharge has received almost 10,000 expressions of interest in purchasing its innovative portable Go electric charge pack - which can be used for everything from topping up electric cars, bikes and scooters to power storage prior to returning it to the grid.
As a result, the company is now seeking funding to move from prototyping to full manufacturing of the ZipCarge Go charger, which is planned to be initially available in 4kWh and 8kWh packs costing from around £1600. The 4kWh unit weighs around 25kg.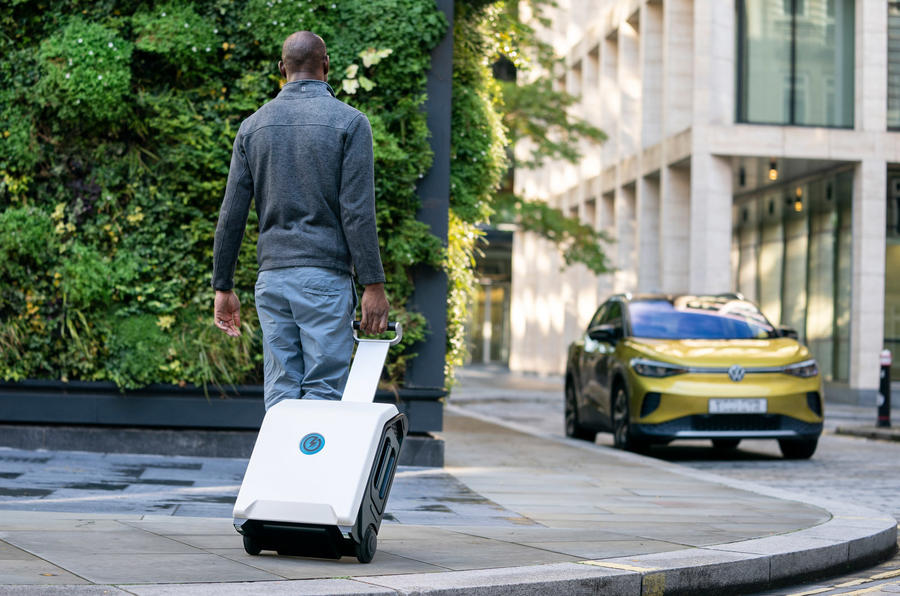 Its owners are looking to source investment to take the company through to the end of 2023, including full tooling and production and launching a proprietary support app. If successful, manufacturing and sales will begin early in 2023.
ZipChargeGo  - and the incremental ZipCharge Hub idea  - are the work of founders Richie Sibal, a former McLaren, Geely, Lotus and Gordon Murray electronics engineer, and Jonathan Carrier, who previously ran the Jaguar Land Rover investment arm InMotion, as well as subsequently working at numerous mobility-orientated start-ups.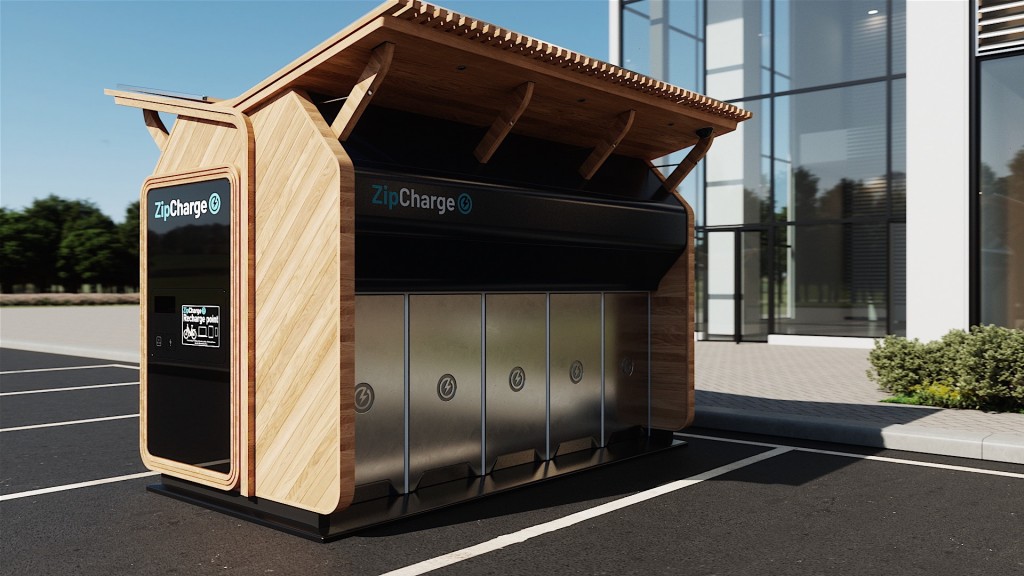 Sibal came up with the idea when his EV-driving brother, who had no access to a home charger nor any way of fitting one, found that the local public charger he was using was suddenly busy as electric motoring became more popular.
"Everyone uses a powerbank for their phone, so I thought about applying that idea to the car," he says. "I approached it as we would a supercar project; evaluating the size, weight, mobility, packaging, looks and more, weighing the risks and opportunities but above all knowing that I wanted it to be brilliantly engineered."
So much so that the prototype is a masterclass in using every bit of available space, and that neat design touches abound. Highlights include the exterior shell being sculpted by a stylist who worked on the McLaren MP4-12C and a carefully ducted drainage system that directs any water sucked in by the cooling fans being channelled away, so that the unit is water-protected, and therefore usable in all conditions.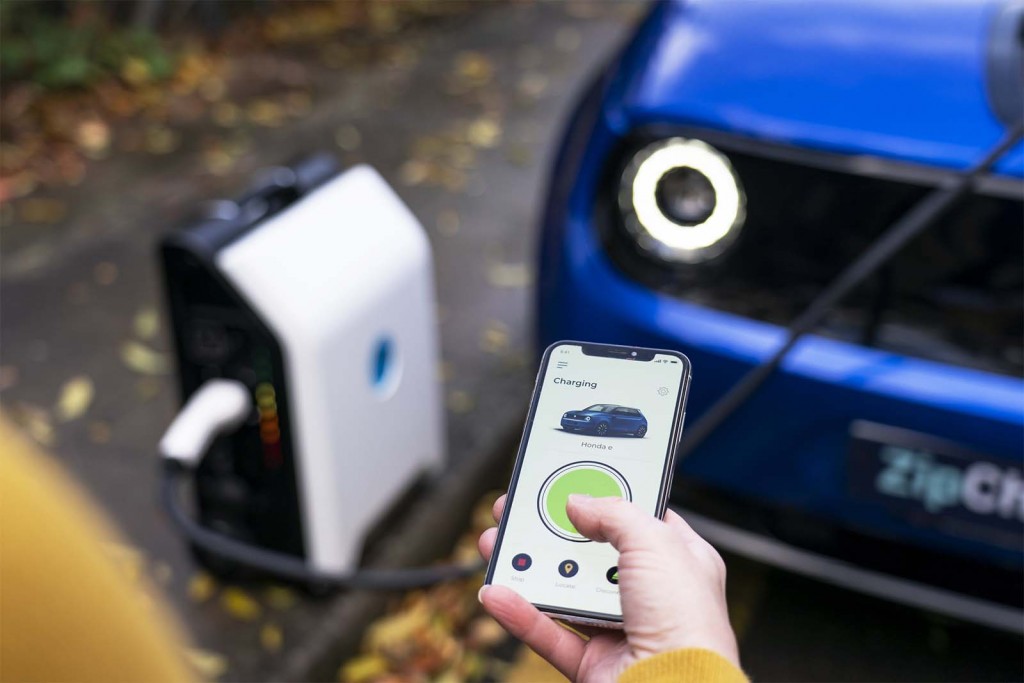 The concept design also features a monocoque structure to hold the 240 automotive grade Samsung battery cells, although this is likely to be replaced in the final production model as a lighter but just as durable solution has been configured.
"It is a triumph of electrical packaging," says Sibal of the unit, which is IP54 certified, and as well as being water resistant is built to work in temperatures ranging from -10 to +50 degrees celsius, and GPS and Bluetooth enabled, to ensure it can link to the app and be tracked - and geofenced in terms of its operating area, for security. Every unit can also be linked to a single phone, so that only the owner can use it.
Key to its bi-directional performance is its use of silicon carbide transistors in its AC/DC converter. The material is cutting edge, and means that what would otherwise be a 12kg part weighs 3-4kg. In terms of charging, it is capable of pushing 6-7kW out, meaning the 4kWh pack can add 20 miles of range to the typical car in around 30 minutes.
Having tested the design - including making five chargers with automotive style camouflage packaging, just to emphasise the counders's roots - Carrier is now chomping at the bit to get ZipCharger to market. He and Sibal have come a long way since hooking up, but he admits "speed now is crucial. We are early movers, and we have invested our own money into some serious set-up costs. Now we need to take advantage of that."
The ZipCharge Go has been engineered and designed so that it can be built locally around the world, with the hope of environmental and cost benefits from compressing the supply chain and creating sustainable businesses local to where sales are made. "We could build in premises the size of a tennis court - our concept work has included looking into a lean, sustainable and semi-automated manufacturing approach," says Carrier.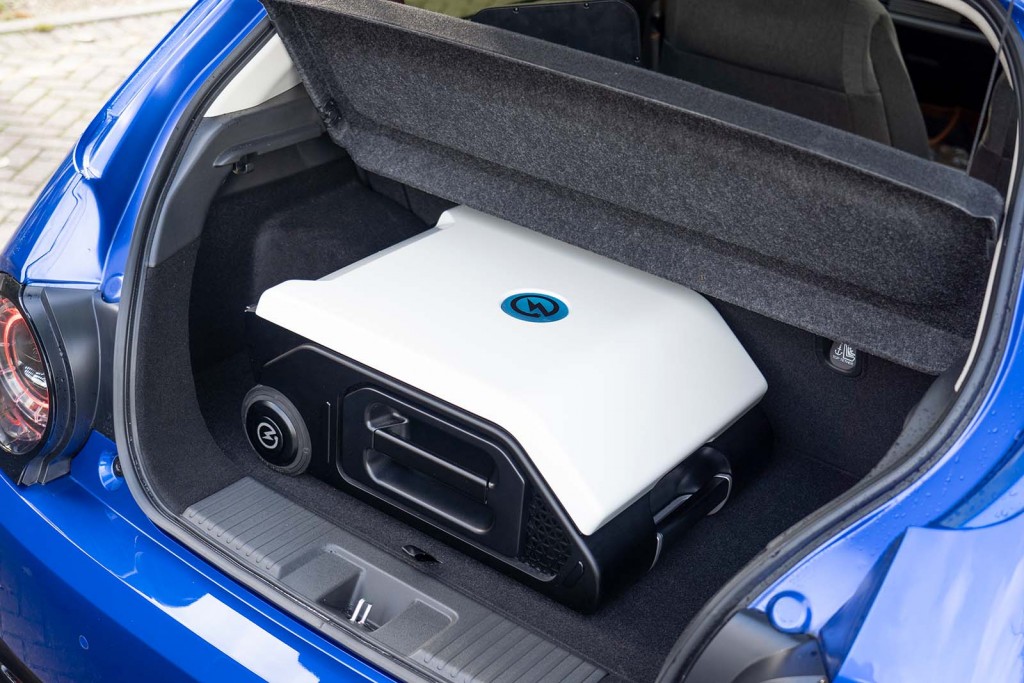 As a result of that holistic approach, Carrier sees an opportunity to establish ZipCharger before rivals come into the market. "We have built the go to the safety and integrity standards people associate with automotive," he says. "We have the hardware, the software and the intelligence built into the platform to offer investors something unique - and the more people that use the chargers the more value we will add.
"Net Zero goals mean we need more ways to store, manage and distribute clean energy - ZipCharger is one solution. Car charging is one application - but I look at the unit as a bi-directional charger, Tesla Powerwall and Google Nest in one unit. Power can come in and out, you can connect it to your home and put power back in the grid; it could even pay you to plug in and use it. The applications are endless, and we hope we can be another Great British success story."
READ MORE
Subscribe to the Move Electric newsletter
e-CARS
New electric cars for 2022 and beyond: what's coming when
New BMW i7 unveiled as luxury electric saloon
e-BIKES
Best e-bikes for every category 2022
Moustache Samedi 28.7 e-bike review
e-MOTORBIKES
Yamaha Neo's electric scooter review
Cake launches new global electric motorbike race series 
e-SCOOTERS
Government set to announce plans to legalise private e-scooter use
New study finds e-scooters are five times safer than bikes
e-WORLD
World's first airport for flying taxis opens in UK
Meet the firm electrifying the tuk-tuk