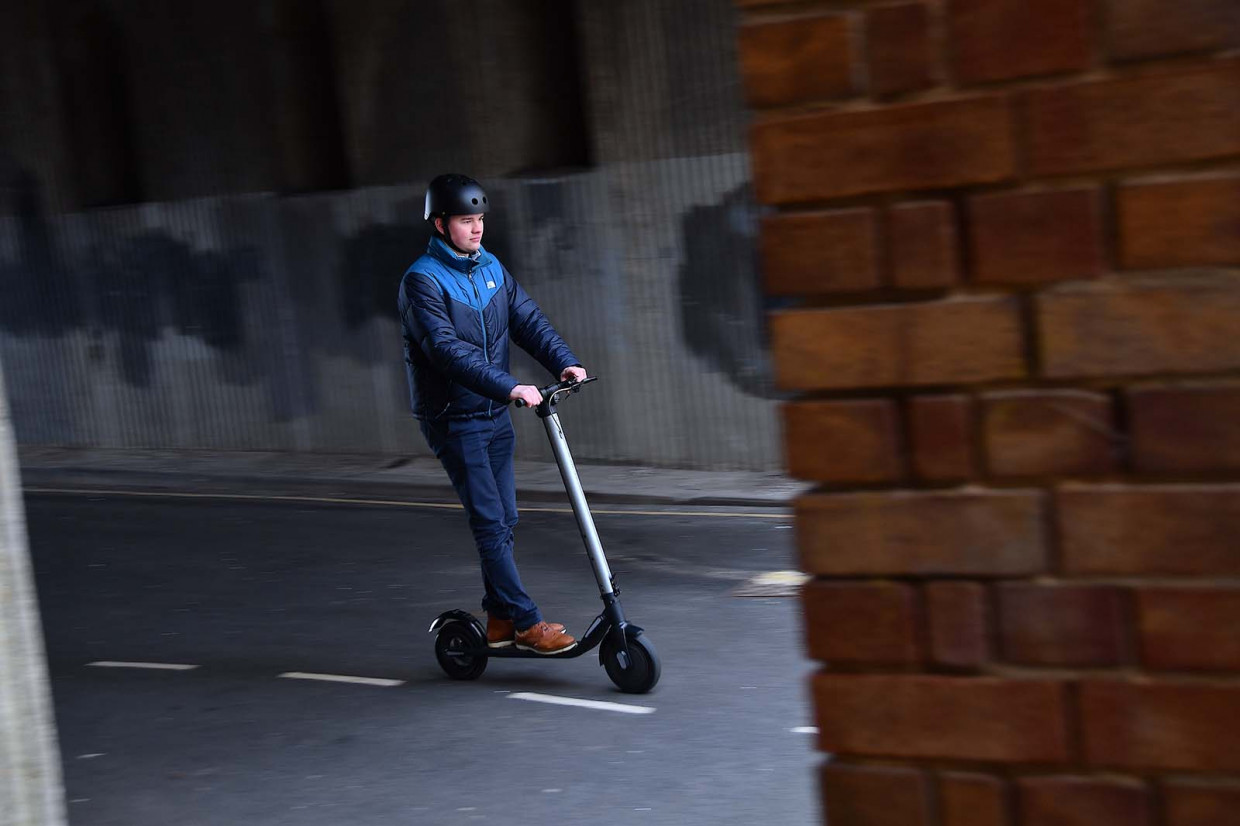 A new safety and sustainability rating system, styled on the Euro NCAP scheme for cars, is set to be launched for e-scooters and other micromobility machines.
Transport research body TRL is working with the newly established Commission for Micromobility and Sport – the body set up to govern the new eSkootr Championship – to develop the Micro Mobility Assessment Partnership (MMAP).
The initiative will be styled after the Euro NCAP scheme, through which cars are rated based on their safety features. But the MMAP will have a broader brief, and will evaluate and rate machines based on three criteria: safety, sustainability and social responsibility. When it launches at a yet-to-be-finalised date it will likely use a five-star rating system.
TRL Academy director Richard Cuerden, a key figure in establishing the Euro NCAP scheme, told Move Electric: "The idea is to develop a scheme so that a local authority is looking at a micro-mobility scheme they can quickly and easily know which operators provide models that are safe, genuinely sustainable and affordable, which is important for people in lower social demographics."
"We want to remove the conflicts you can often have between the regulator and somebody who wants to sell a vehicle. The aim is to bring the right people together to make sure those criteria are clear for machines  to be designed and built.
"That means if you're selling a scooter to private users, or you want to operate a hire or ride-sharing scheme, you can be judged and seen to be working to the best standards. It means people can now be part of the conversation as to what becomes the best standards."
Cuerden said that the initiative is still in its development phase, and would gather more input from industry experts in the coming months before launching. He noted that the scheme can also react and be adapted much faster than legislators making regulations.
As with Euro NCAP – which isn't compulsory but has become a vital part of buyer consideration – the MMAP criteria will be about developing best practice for micromobility design, and are not designed to set regulations in specific countries. "It's about international best practice, and making sure that we we get the best across as the largest market you can imagine," said Cuerden.
READ MORE
Subscribe to the Move Electric newsletter
e-CARS
New electric cars for 2022 and beyond: what's coming when
New BMW i7 unveiled as luxury electric saloon
e-BIKES
Best e-bikes for every category 2022
Moustache Samedi 28.7 e-bike review
e-MOTORBIKES
Yamaha Neo's electric scooter review
Cake launches new global electric motorbike race series 
e-SCOOTERS
Government set to announce plans to legalise private e-scooter use
New study finds e-scooters are five times safer than bikes
e-WORLD
World's first airport for flying taxis opens in UK