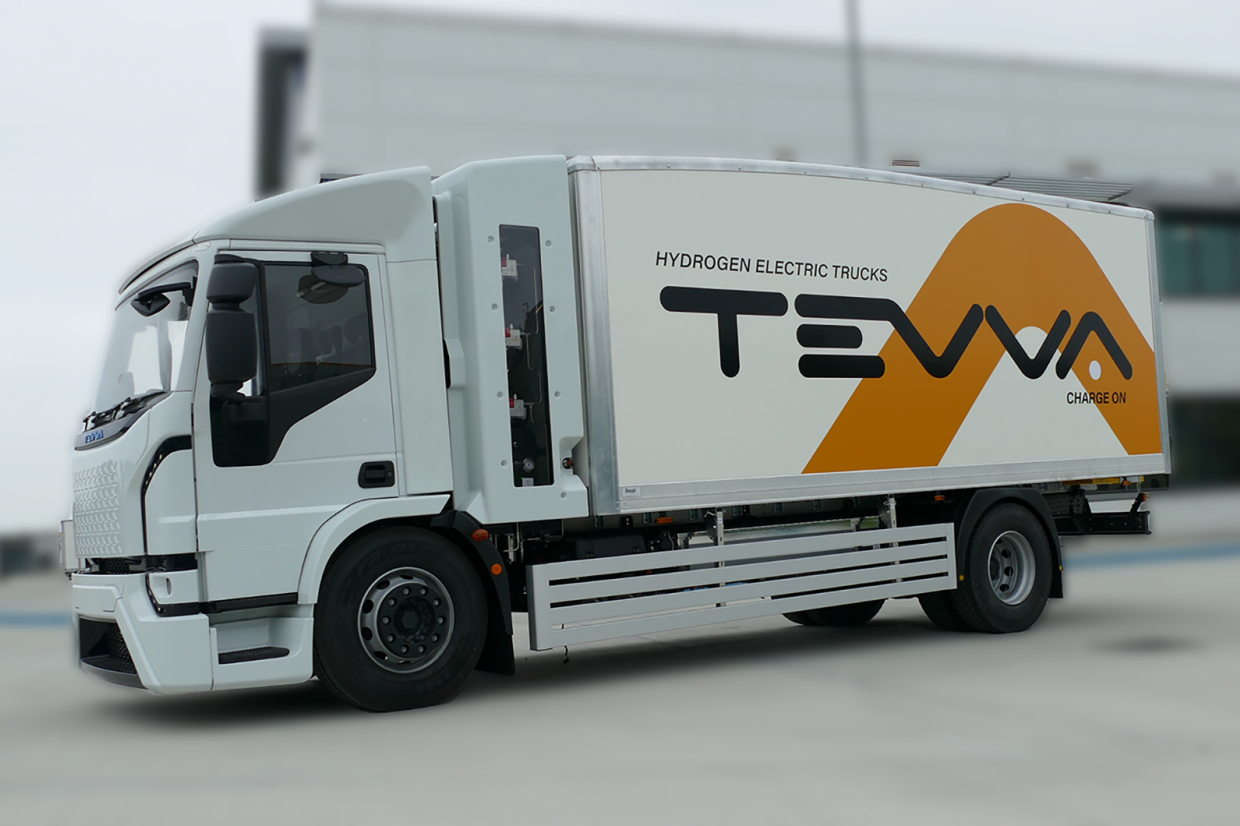 British zero-emission truck start-up Tevva has launched its largest machine yet: a 19-tonne medium-duty truck that features a hydrogen fuel cell electric 'range extender' powertrain.
The Essex firm has previously showcased the unusual powertrain in its smaller 7.5-tonne truck, which will also be offered with an electric powertrain. But its application in a heavy duty machine is designed to showcase how scalable Tevva's powertrain and platform technology is.
A haul of e-mobility news in your inbox: get our FREE newsletter
The powertrain combines lithium-ion batteries with a hydrogen fuel cell range extender. Power from the batteries drives the truck, but in turn they can be topped up by the hydrogen fuel cell powertrain.
Tevva claims the machine will have a range of up to 310 miles, depending on how many hydrogen cylinders are fitted. The cylinders can be refilled in around 10 minutes.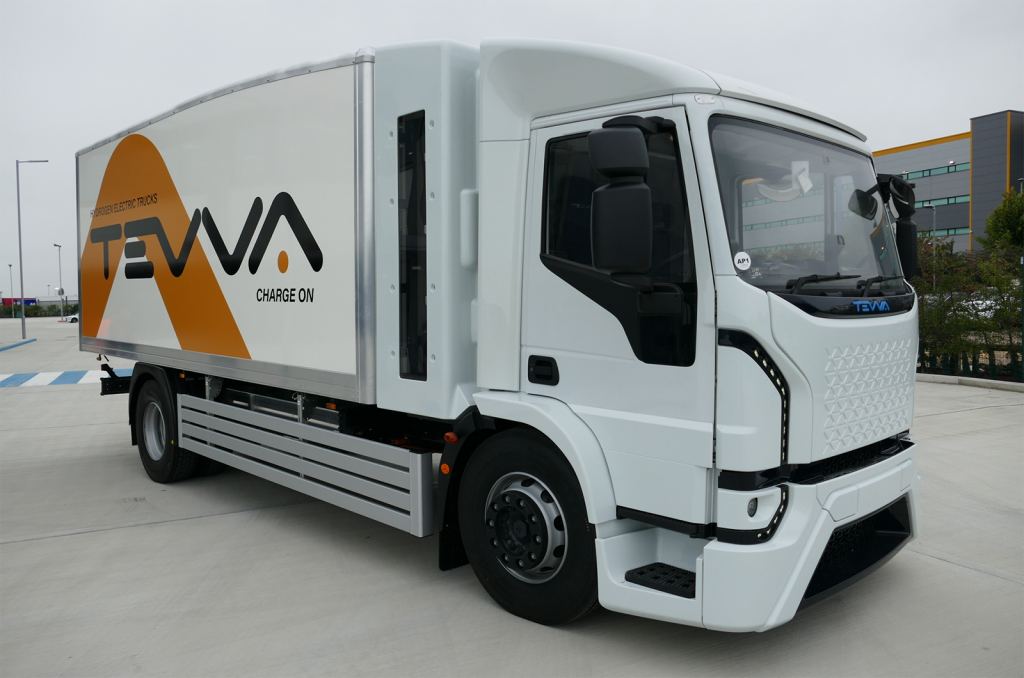 The 'range extender' system is intended to make Tevva's machine a zero-emission option that can replace diesel trucks on on medium-duty routes.
Tevva also says that it is working with key players in the hydrogen economy to develop a "turn-key solution" that could accelerate the adoption of hydrogen-electric trucks.
Production has already started at Tevva's UK facility, and the firm says work had begun to ready a second facility in mainland Europe. The firm is aiming for a total production capacity of 6000 trucks per year by 2024.
Initially, Tevva will focus on the UK, German, France, Spain Italy and the Benelux region, but says it has longer-term plans to expand to the rest of Europe, North America and the Middle East.
READ MORE
Subscribe to the Move Electric newsletter
e-CARS
Video: Can the National Grid cope with a surge in electric vehicles?
e-BIKES
What to look for when buying an e-bike: Move Electric's top tipsx
The rise of Volt Bikes: 'when we launched, people thought we were mad'
e-MOTORBIKES
Maeving RM1 electric motorbike review
Q&A: Zapp founder on why electric mopeds are the future
Government plans 2035 ban on new non-zero emission motorbike sales
e-SCOOTERS
Tier to upgrade e-scooter fleet with a smart 'Parrot'
Q&A: Neuron Mobility's UK boss on e-scooters, safety and helmet selfies
e-WORLD
Polestar to supply battery tech to electric boat firm Candela
Engineering giant ABB working on electric Dover-Calais ferry