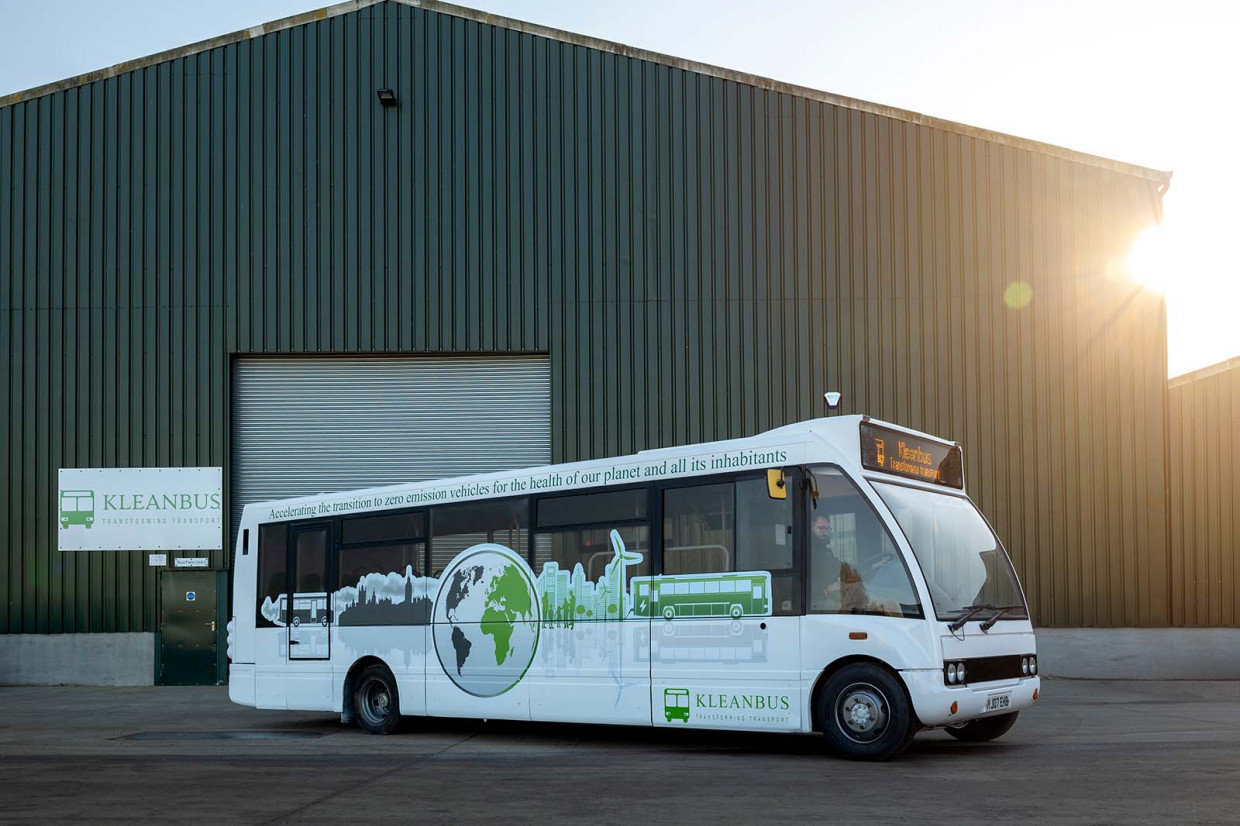 Electric conversion specialist Kleanbus has revealed the first prototype bus to use the firm's repowered advanced modular electric platform. 
The firm has implemented the modular system in an Optare Solo bus, with prototype testing of the new machine now fully underway at its facility in the east of England. Pilot trials will also run alongside the prototype testing programme. 
Last year the British company revealed its new 'repowering' kit which transforms an existing ICE-powered bus into an electric vehicle, with Kleanbus adding that the conversion kit helps bus operators lower their running costs by a significant margin.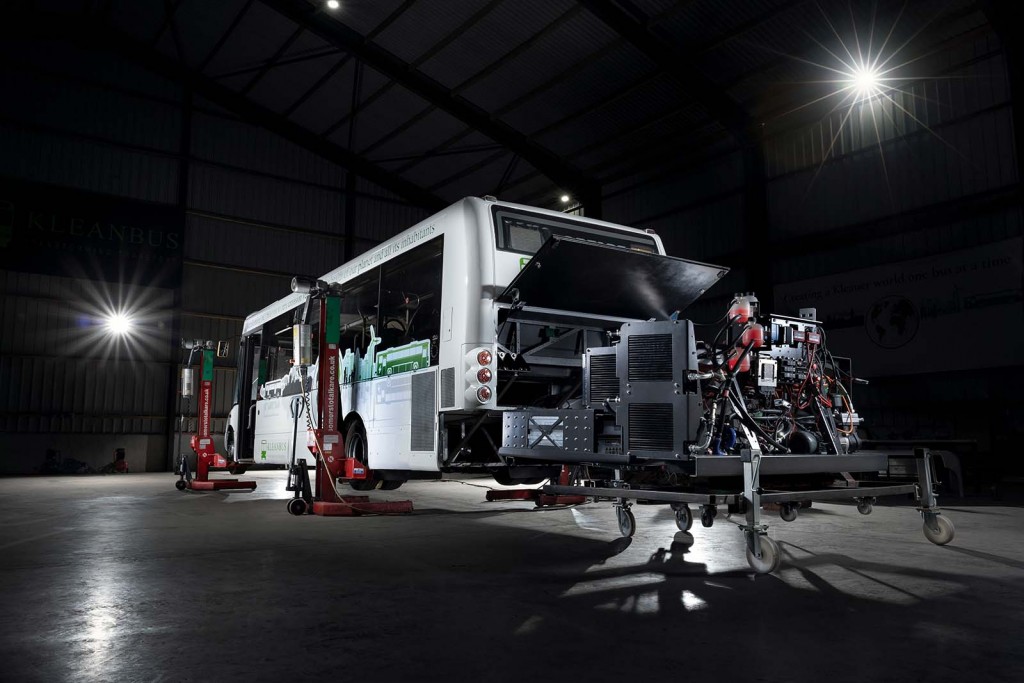 The advanced modular system, described by its makers as an 'e-drivetrain in a box', can be tailored exactly to a bus operator's needs, with its bespoke e-powertrains able to take advantage of the latest technology. 
The firm's repower programme consists of a vehicle evaluation before a full analysis of an operator's duty cycles, enabling Kleanbus to create a platform best suited to a fleet's needs. 
Once prototypes are created, the firm will then test the converted repower buses ahead of certification. 
After the testing phase and once the e-drivetrain solution has been fully developed, Kleanbus says it can implement the platform in less than two-weeks.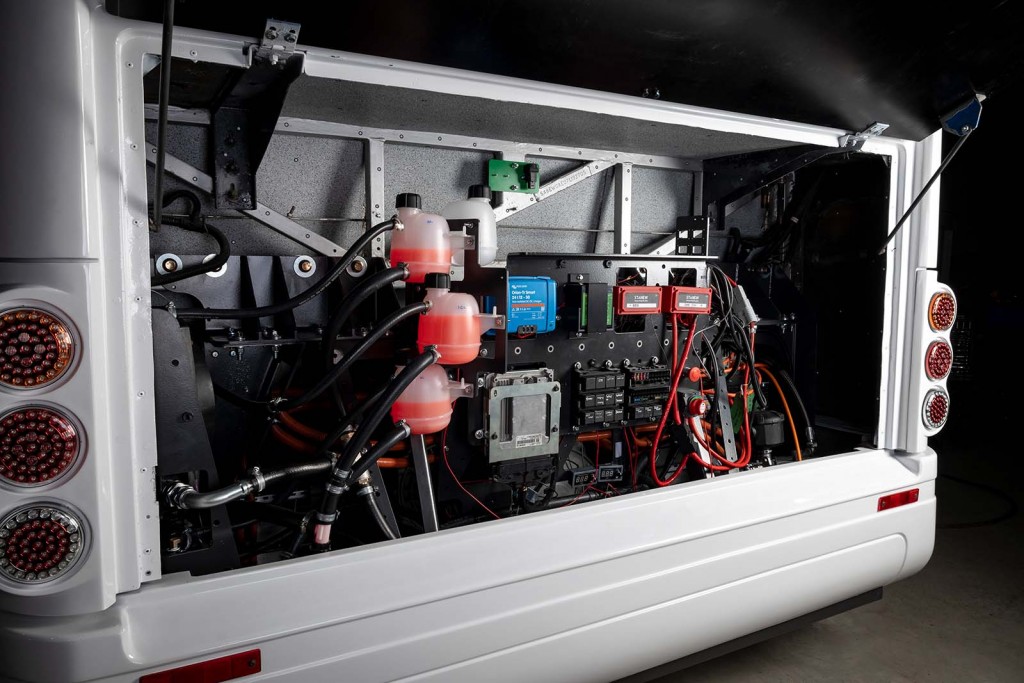 "Momentum is building rapidly with the completion of our 'e-drivetrain in a box' and the installation of this modular platform system into our first prototype," said Joe Tighe, co-founder and CEO of Kleanbus. 
"Leveraging the latest in proven components from leading Tier 1s, our technology agnostic solution enables us to create an adaptable system that can convert a diesel bus into a state-of-the-art zero emission vehicle quickly and cost effectively". 
READ MORE
Subscribe to the Move Electric newsletter
e-CARS
Ten electric cars we're excited for in 2023
Getting an EV sideways: how easy is it to drift a Kia EV6 GT?
Q&A: Jaguar Racing's Sam Bird and Mitch Evans on Formula E's new era
e-BIKES
Ten electric bikes we're excited for in 2023
Can you get fit using an electric bike?
e-MOTORBIKES
Ten electric motorbikes we're excited for in 2023
Super Soco TC Max electric motorbike review
Cake and Polestar team up for new special edition Makka e-motorbike
e-SCOOTERS
Planned laws to legalise private e-scooters face delay
Five key takeaways from the rental e-scooter trials report
Which train firms have banned e-scooters from their services?
e-WORLD
Move Electric's best features of 2022: lap records, tuk-tuks… and sausage rolls
Volvo Trucks keeps on electric trucking with three new models