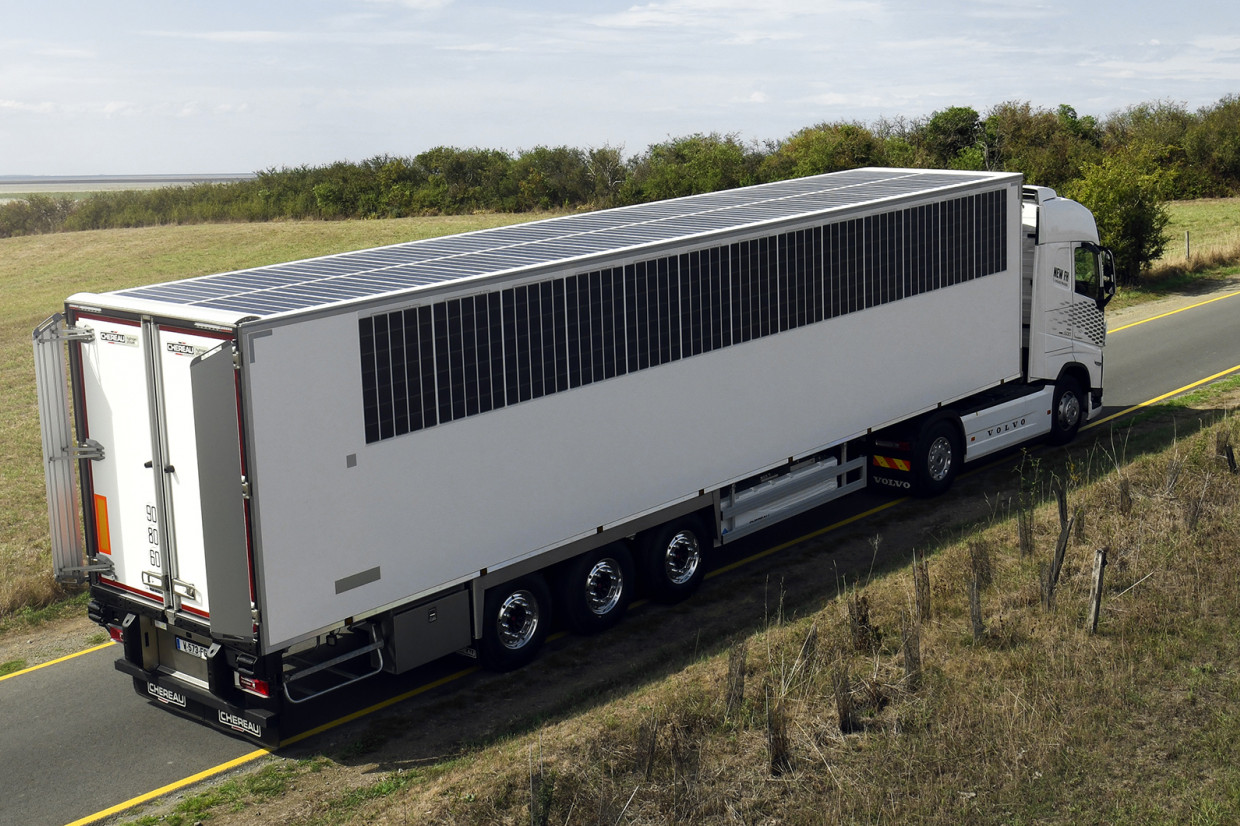 Sono Motors, the German start-up that is working on a 'solar EV for the masses', has revealed a range of solar trailers designed to help reduce emissions in the commercial vehicle sector.
The Munich firm specialises in applying solar technology to vehicles, and already claims to have received more than 20,000 orders for the Sono Sion, an electric saloon with range-extending solar panels that is priced from £21,600.
Subscribe to our FREE newsletter for the latest e-mobility news, reviews and features
The firm has also previously showcased a retrofit solution to add solar panels to existing buses, helping to reduce the amount of diesel that they consume.
Sono also intends to offer its solar technology as a retrofit solution to electric transporters and refrigerated vehicles, and is showing off some potential solutions at the IAA Transportation show in Munich, Germany.
The firm claims its solar technology can be seamlessly integrated into a variety of vehicle architectures, including cargo box vehicles and buses with curved rooves. But it has put a particular focus on refrigerated vehicles.
At the IAA show, the firm is displaying refrigerated trailers from Chereau, Kogel and Mitsubishi Heavy Industries Thermal Transport Europe (MTTE), which have all been fitted with Sono panels.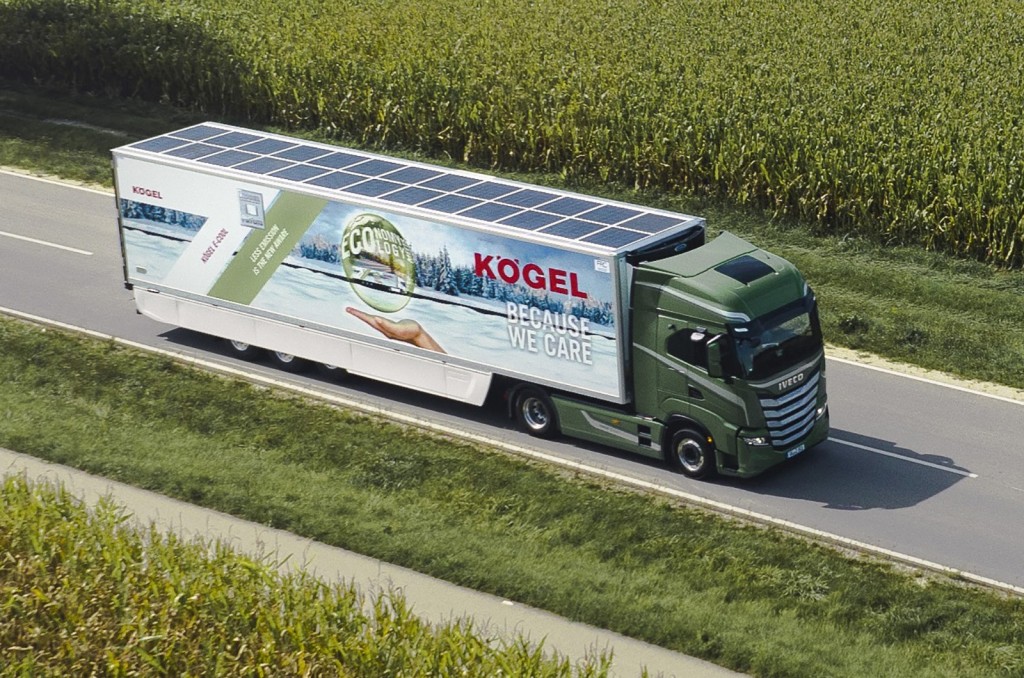 The Kogel and MTTE trailers feature 26m2 worth of solar panels, offering a claimed average of 11.8kWh per day. The Chereau trailer features 58.9m2 worth of panels, and can provide 21.2kWh per day on average.
A fourth vehicle has been developed with trailer manufacturer Wingliner, and features the solar panels fitted to foldable hydraulic side walls.
The electricity generated by the solar panels on the trailers can be used to help power both the vehicle and the refrigeration units within it. Sono claims that full integration of solar panels on the roof and sides of a 40-tonne trailer could cover up to 50% of the annual energy needs of the cooling units.
READ MORE
Subscribe to the Move Electric newsletter
e-CARS
Video: Can the National Grid cope with a surge in electric vehicles?
e-BIKES
What to look for when buying an e-bike: Move Electric's top tipsx
The rise of Volt Bikes: 'when we launched, people thought we were mad'
e-MOTORBIKES
Maeving RM1 electric motorbike review
Q&A: Zapp founder on why electric mopeds are the future
Government plans 2035 ban on new non-zero emission motorbike sales
e-SCOOTERS
Tier to upgrade e-scooter fleet with a smart 'Parrot'
Q&A: Neuron Mobility's UK boss on e-scooters, safety and helmet selfies
e-WORLD
Polestar to supply battery tech to electric boat firm Candela
Engineering giant ABB working on electric Dover-Calais ferry