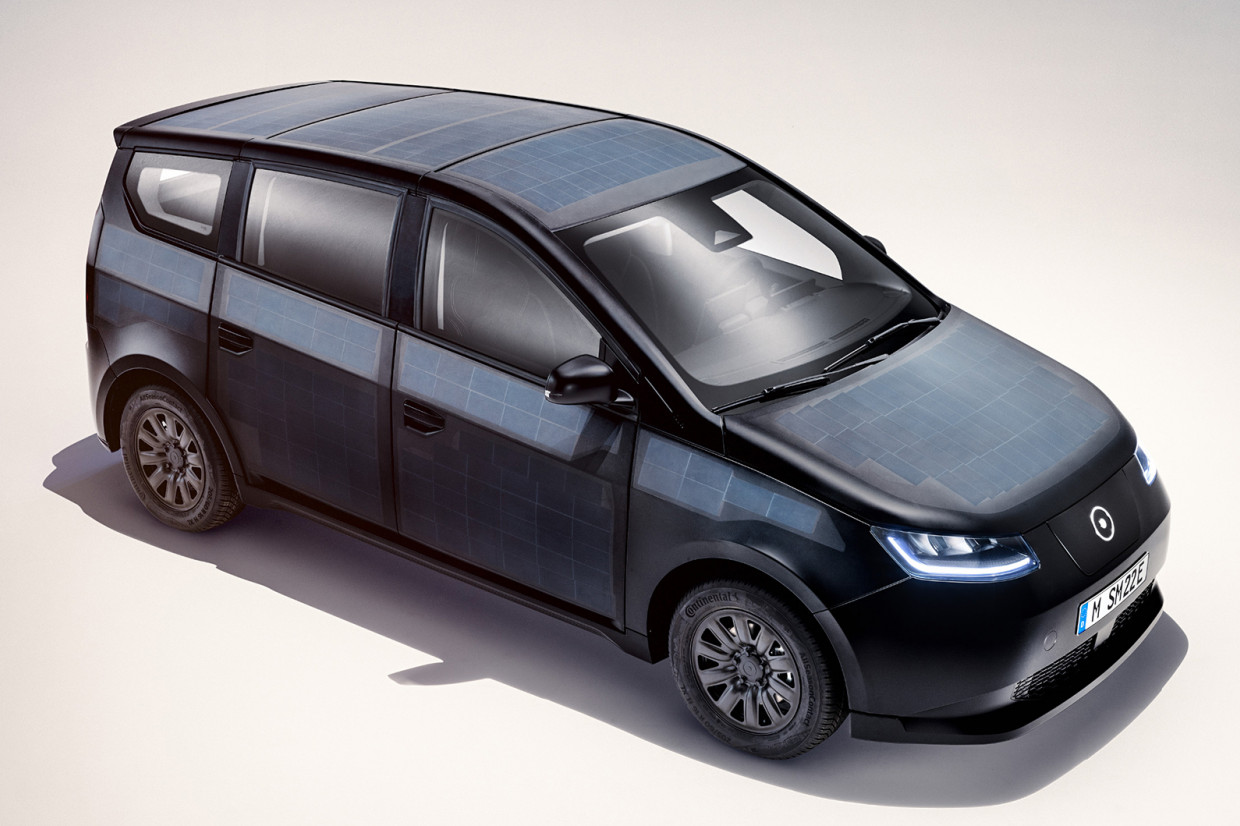 The Sono Motors Sion has been designed to be the world's first 'solar electric vehicle for the masses' – and the firm claims that early reservations show it's living up to that bold claim.
The Munich firm says that 20,000 customers have placed a private reservation for one of the bold £21,700 machines, paying an average deposit of around £1700. That's despite the Sion not going into production until the second half of next year.
Sono Motors specialises in solar-powered vehicles, and showed off the Sion SEV and a clever Solar Bus Kit at a recent 'Celebrate the Sun' event. 
Essential reading whatever the weather: subscribe to the Move Electric newsletter
The Sion was first shown in concept form in 2020 and takes the form os a large MPV-type crossover. As with other 'solar-powered' machines such as the Lightyear 0 and Squad Solar City Car, the solar panels on the Sion actually complement the traditional battery powertrain system.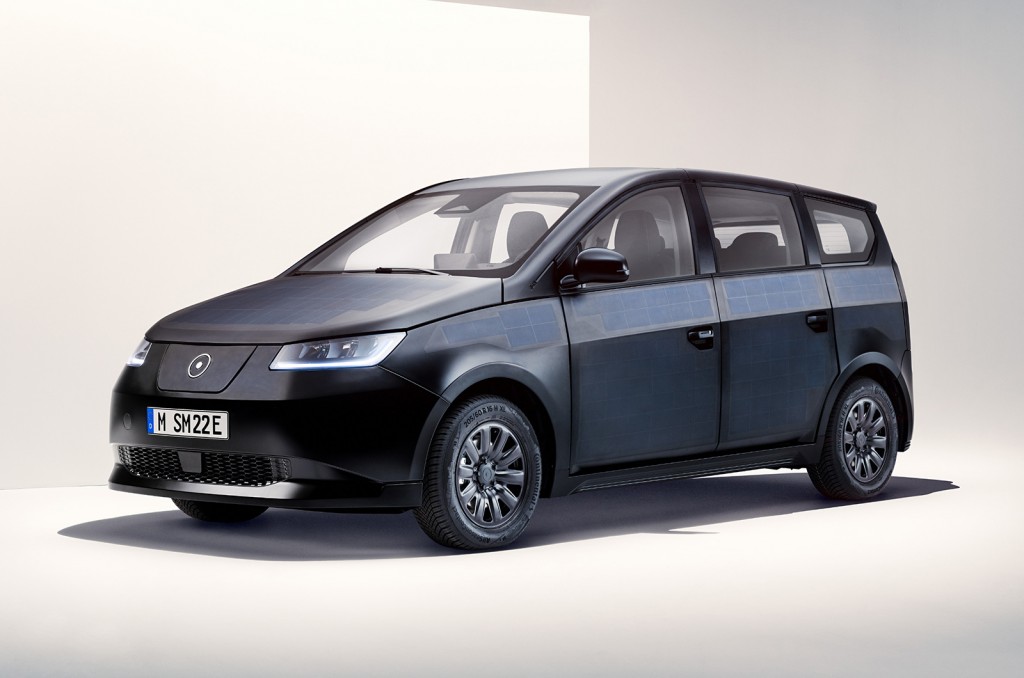 The Sion has a 54kWh battery, which can be charged at speeds of up to 75kW on a fast charger – and it also offers bi-directional charging as a bonus. But the machine doesn't just get charged by being plugged in.
The exterior of the Sion features 456 solar half-cells integrated into the shell. Sono estimates they will add up to 18.6 miles of range a day depending on how sunny it is, on average adding 70 miles to the 189-mile range of the Sion per week – which the firm says will result in drivers in urban areas having to charge their vehicles four times fewer than drivers of EVs with a similar battery size.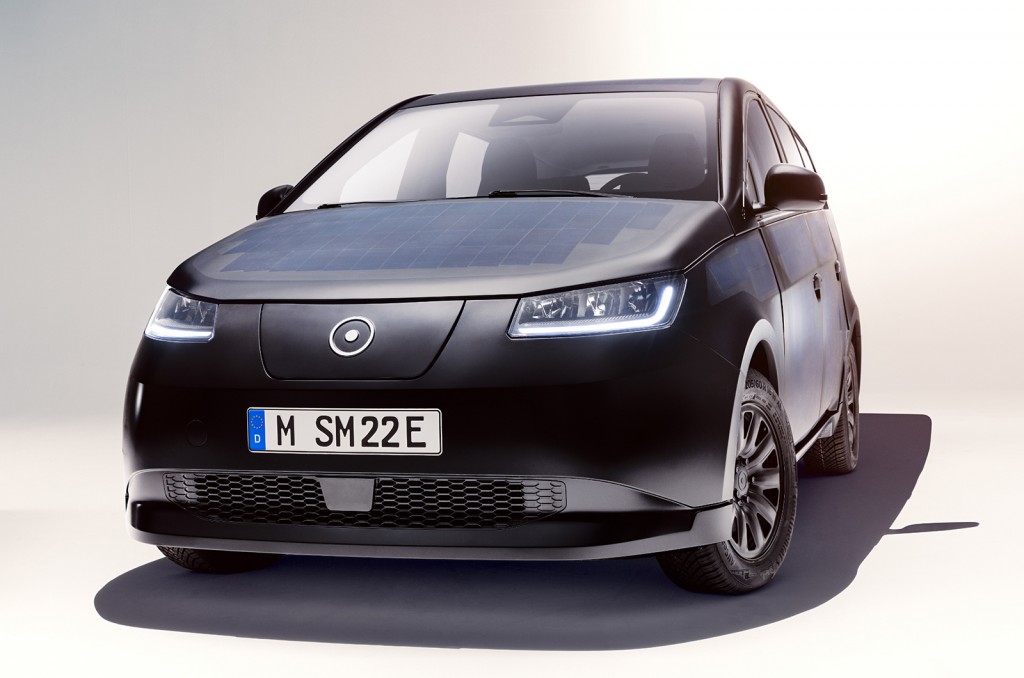 The final production version of the Sion features a notable pared-back exterior and interior from the earlier concepts, with fewer lines.
The solar panels and battery power a 120kW and 199lb ft motor, and the car has a top speed of 89mph. There's also a big 650-litre boot.
Prices are claimed to start from 'an estimated' €25,126 (£21,319). Production is due to begin in late 2023, with manufacturing carried out by Valmet Automotive in Finland. The firm aims to produce 257,000 vehicles per year within seven years.
But Sono isn't just working on a solar-powered car: it also wants to use the sun to help power buses that are already on the road through a new Solar Bus Kit. It's offered as a business-to-business retrofit solution, and is designed for the 12-metres public transport buses that are mostly used in Europe.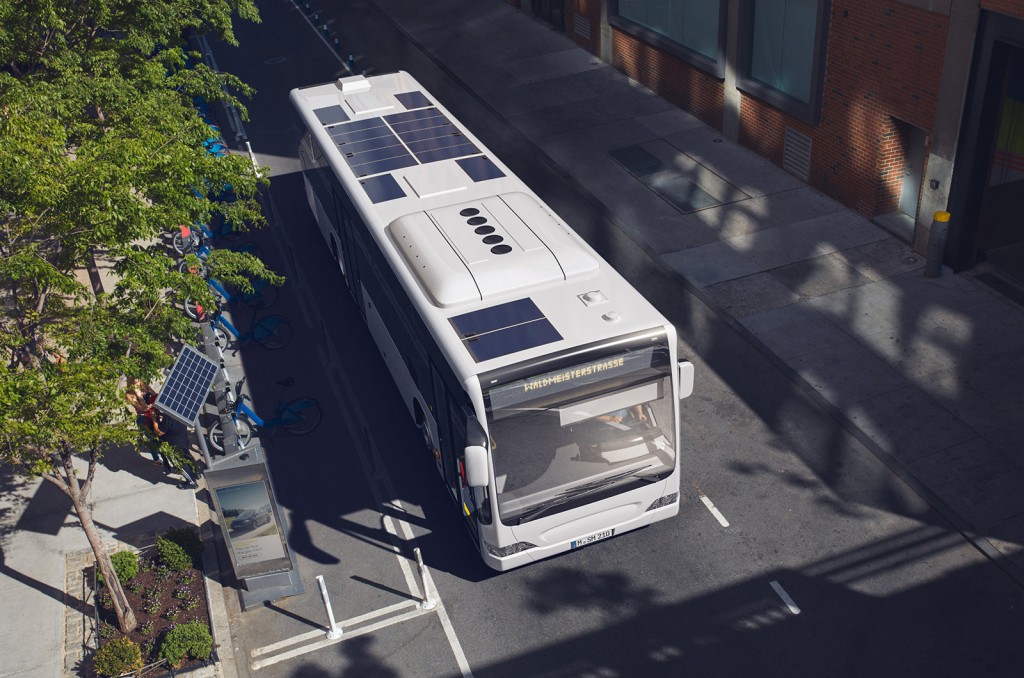 The system allows for bus subsystems such as heating and ventilation to be powered partly by solar energy rather than the engine, reducing fuel use and CO2 emissions. Sono estimates a 1.4kW peak system using eight square metres of solar panels could save up to 1500 litres of diesel per bus per year, which would equate to a reduction of up to four tonnes of CO2.
That reduction in diesel usage would allow bus operators to 'payback' the cost of the system in three-four years.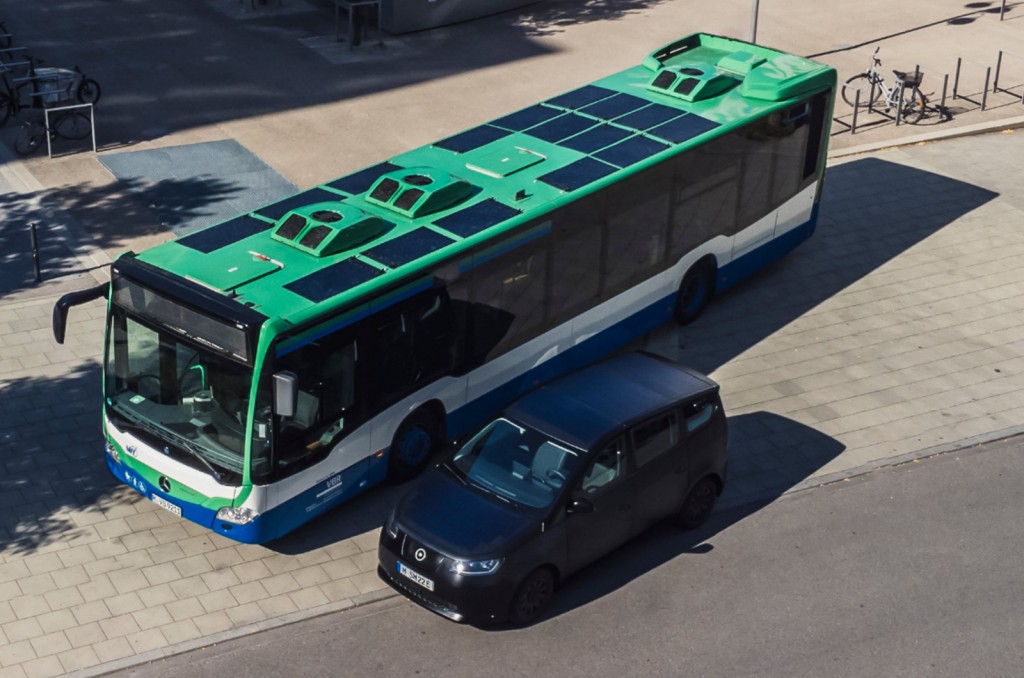 READ MORE
Subscribe to the Move Electric newsletter
e-CARS
UK charging networks: complete guide to every provider
New Cupra UrbanRebel is a bold EV supermini with 273-mile range
e-BIKES
10 fun things to try on an electric bike
Living with a Gocycle G4: how easy is it to adjust to?
e-MOTORBIKES
Seat Mó eScooter 125 UK review
How to do a CBT on an electric motorbike
Energica unveils new Experia electric tourer motorbike
e-SCOOTERS
Are e-scooters legal in the UK?
Private e-scooter rules 'cannot simply copy' rental regulations
Superpedestrian's European boss on why e-scooters are for everyone
e-WORLD
New Candela P-12 Shuttle to arrive as first electric 'flying' ferry
Pipistrel Velis Electro: meet the first certified electric plane